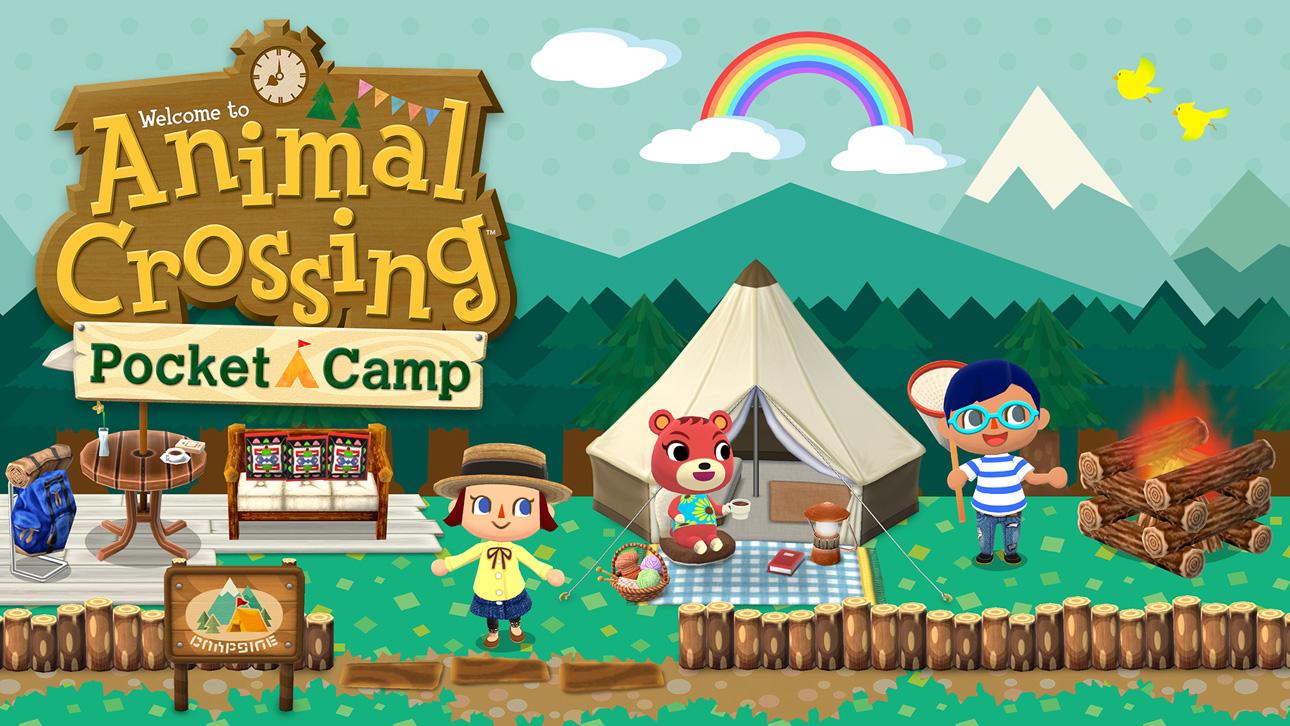 Animal Crossing five new animals to Pocket Camp. Here's a list along with their unlockable items:
Flurry (snow globe)
Fang (mustache matryoshka)
Aurora (aurora screen)
Diana (jewelry case)
Bianca (snowboard)
You can find more information in the app.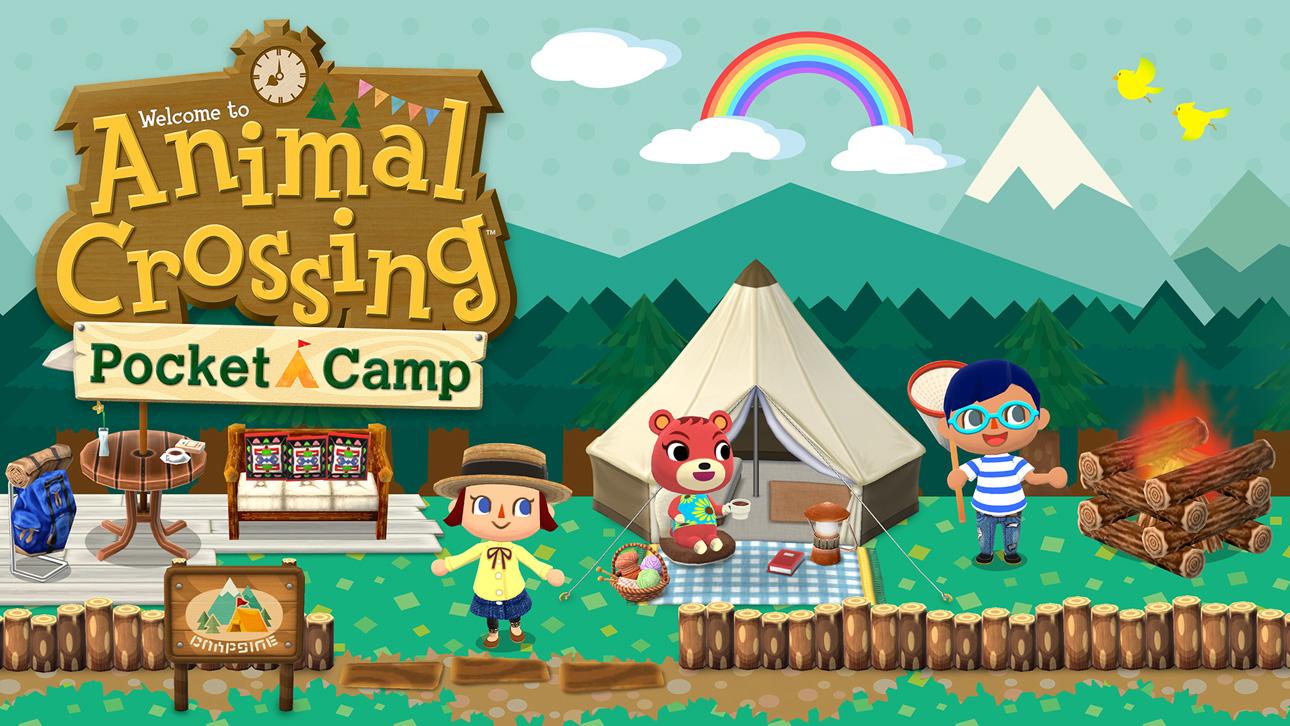 Some new clothes were just added to Pocket camp. Options include a black letter jacket, black rain boots, a festive dress, beige tights, and red shoes. They're all available in the craft menu.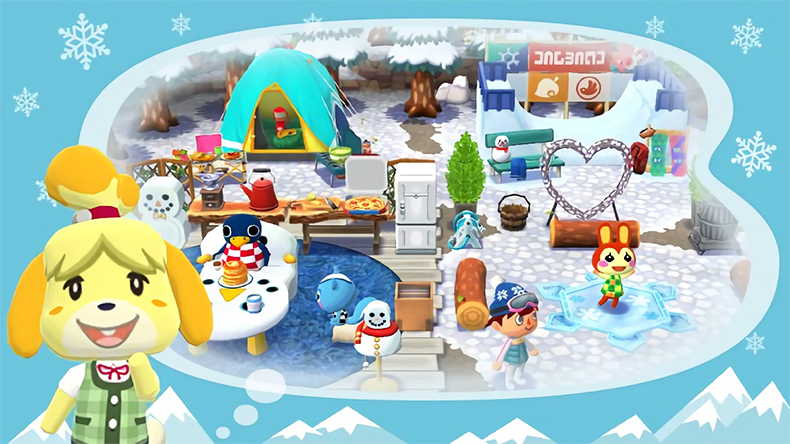 To celebrate the winter season Pocket Camp has added a few ways to customize your terrain into "a winter wonderland with trees glittering with lights and a sparkling sheet of snow on the ground!"
The additions include a snowscape background, middle ground, and foreground. You can use Leaf Tickets to purchase them in the app.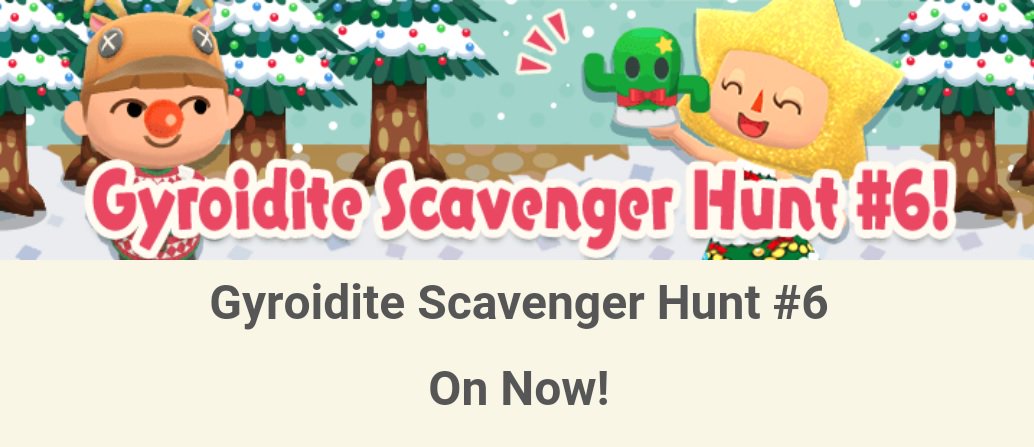 The sixth and latest Gyroidite Scavenger Hunt is now live in Animal Crossing: Pocket Camp for players looking to earn some new rewards.
Players will have the capability of searching out and finding many Toy Day Gyroidite until December 21st. As expected, these can then be used for crafting exclusive Toy Day items. Perfectly Nintendo has provided a list of the items below: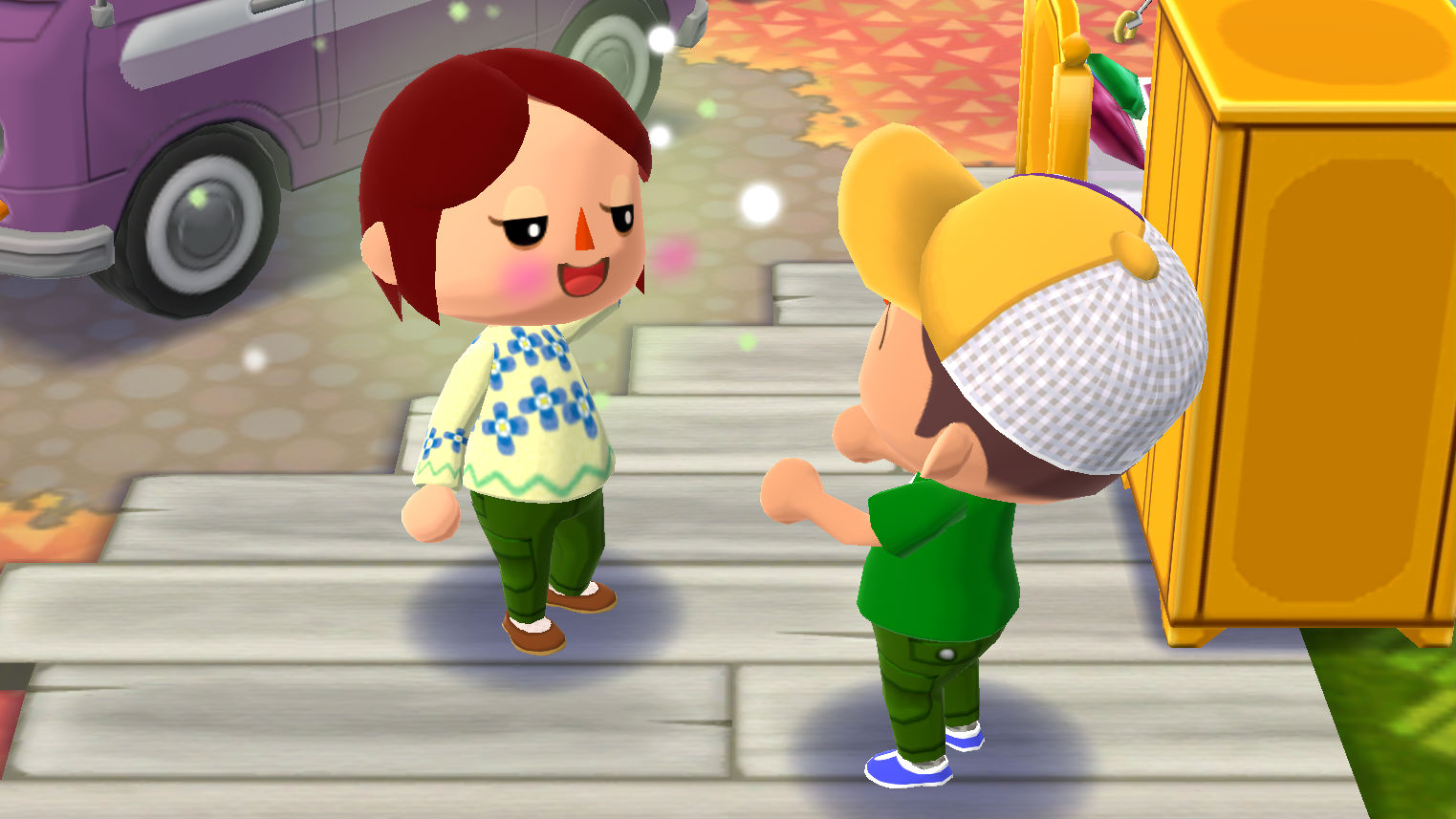 In the Animal Crossing mobile game, you can give out kudos to other players. By clearing out goals you will earn more Leaf Tickets and fortune cookies. The event runs from now through December 13.

A new item called Jingle's holiday balloon is now available in Animal Crossing: Pocket Camp that allows players to invite the character Jingle to their campsite.
This item will be available for purchase in-game until February 6th for the cost of Leaf Ticket x350. A short clip of Jingle arriving in camp has been provided below.
【🍀期間限定🍀】
くろはなのトナカイ「ジングル」さんが #ポケ森 にやってきまヒたよ~😃

スペシャル家具の「ジングルのクリスマスバルーン」をクラフトすると遊びにきてくれることがあるようでヒ✨

キレイな気球でヒね~♪
ちなみに、コテージの中でもふわふわ飛んじゃうらしいでヒよ💡#ポケ森 pic.twitter.com/abEMoIihnM

— どうぶつの森 ポケットキャンプ (@pokemori_jp) December 5, 2018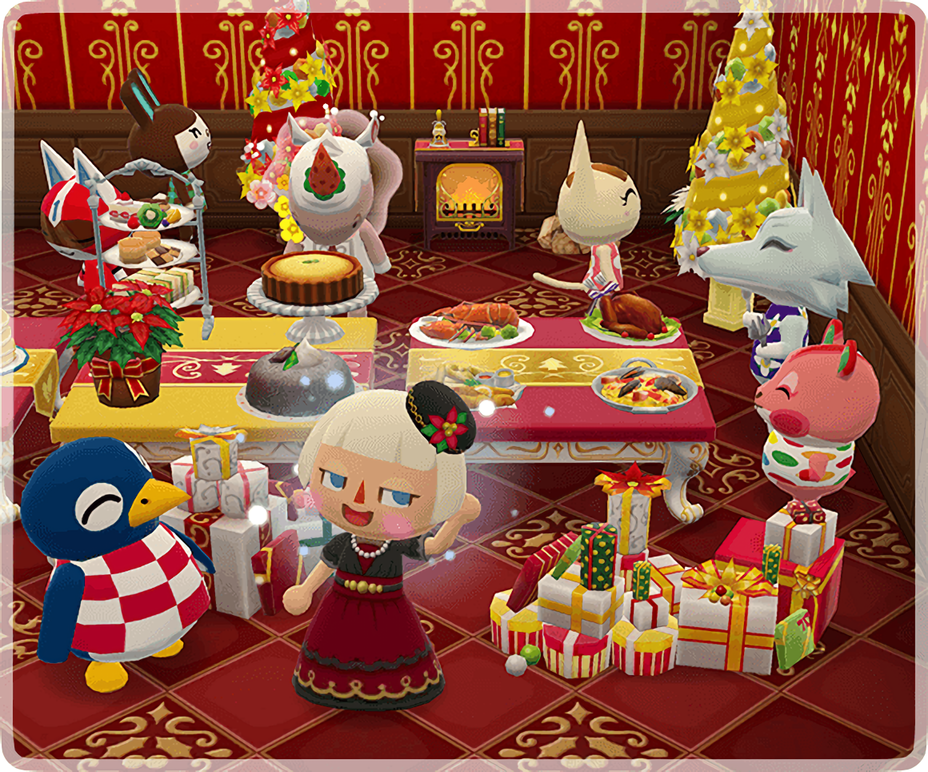 Part 2 of the Holly Jolly Roundup is now available, where you can help Jingle collect special creatures to unlock rewards including the event material called the bell ornament. You can also trade for the Toy Day fascinator or evening gown in the Lloyd menu, as well as grab limited-time Regal Toy Day Garden Packs.
The event runs now through December 9.

A new Coat Collection is now available for crafting within Animal Crossing: Pocket Camp.
This new set will be available for players to craft until December 8th. The included coats are as follows: sweet pink fur coat, burgundy fur coat, white short trench coat, black short trench coat, beige chesterfield coat, navy chesterfield coat, green mod parka, and the camo mod parka.
Images of the collection can be viewed below.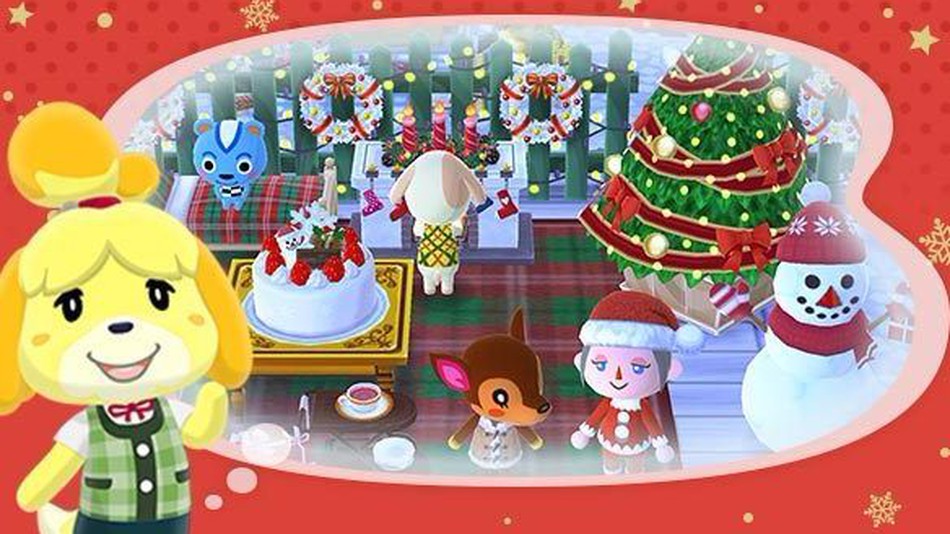 Animal Crossing: Pocket Camp's second seasonal event just went live. Jingle's Toy Day Decor offers various activities to earn bell ornaments to pay for Christmas themed items. You also receive a snowy Toy Day tree, a frosted Yule-log cake, and a Toy Day tuxedo jacket as thanks. The event runs from now to December 26.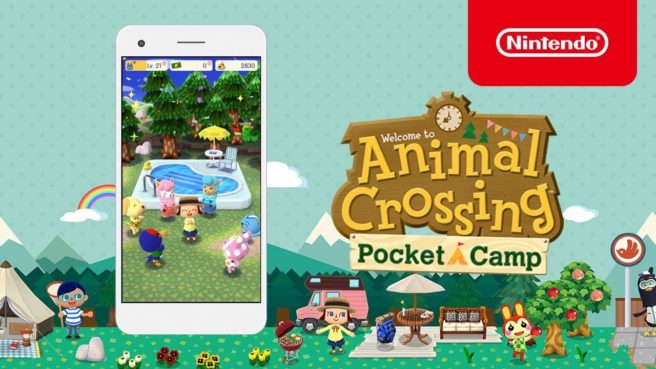 The previously-announced 2.0.0 update for Animal Crossing: Pocket Camp is now live. Today's update includes the cabin, increase of inventory, and more.
The full update notice is as follows: