Arc System Works has announced its latest title for the Japanese Wii U eShop, Tank SP. It seems to be fairly similar to the 3DS eShop title Tank 3D, but with extra elements like a two-player split-screen mode. The game will launch on July 30 for 800 yen.
Siliconera has translated several details about Arc Style: Soccer!! 2014, Arc System Works' latest 3DS eShop title coming to Japan next week. You can find the information rounded up below.
– Newer version of Arc Style Soccer 3D
– 32 different countries
– Need to make it on top of the world
– Fouls and offside rules aren't in the game
– 3 modes
– First mode: World Tournament
– World Tournament is like the World Cup format
– Players pick a team, quality through a group stage and win your way up the knockout stage
– Exhibition: compete against friends or CPU for free match-ups
– The CPU has easy, normal, and hard difficulties
– Can play locally against friends, even through Download Play
– Customization included
– Change stuff like their names, eyes, eyebrows, mouth, body type, hairstyle, and nose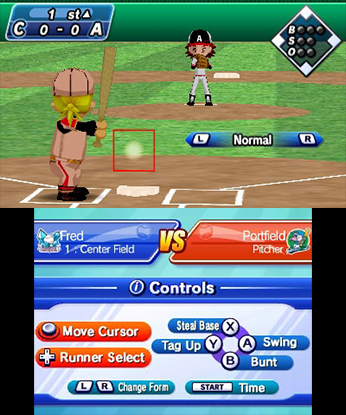 Arc System Works will release Arc Style: Baseball 3D on the North American 3DS eShop next month, a listing on Nintendo's website confirms. The title is due out on May 15.
Bigben Interactive's Candy Match 3 will also be hitting the 3DS eShop on the same day.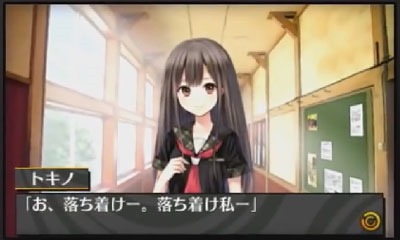 Arc System Works is gearing up to release a new "Escape Adventure" game on the Japanese 3DS eShop. On the series' official website, a banner has been found with a notice stating "Coming Soon". I suppose an announcement will be made shortly!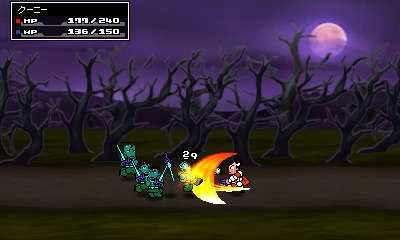 Arc System Works has shared the first screenshot from Nekketsu Magic Story on the game's official website. We also now know that the title will offer "2D Action" gameplay.
Arc System Works' Tanks 3D will be out on the Japanese 3DS eShop in just a matter of days. Here's what you should know:
– Choose from light, medium, heavy attack tanks
– Regain control of Paradise City from the occupying Devil Tanks
– Take on missions and defeat foes to earn rewards to improve your military hardware
– In the game, you'll need to destroy key military installations
– Story missions
– Free-play mode
– Out on April 2
– 700 yen
Arc System Works is bringing a new visual novel to the Japanese 3DS eShop next week known as "Ghost Detective: Shida's Ayakashi Case Book" – otherwise known as Mononoke Detective. A trailer is posted above, and some details have been rounded up below.
– Play as detective Shida Mori
– Shida is investigating ayakashi cases with his partner and fiancée Shiho Kitakitani
– Ayakashi is a collective name for yokai that appear above water
– Shida and Shiho are accompanied by Shida's assistant named Shiro
– Shiro has shapeshifting abilities
– Game takes place in the Taisho era at the capital of flowers
– Mysterious incidents have been ongoing
– Shida has inherited the title of "Ghost Detective" from his grandfather
– Solve cases by talking with characters and collecting evidence
– Find evidence using the 3DS touch screen
– Need to seal the "Mononoke"
– To do so, you'll need to find its "true name"
– You'll be required to find clues that will lead to the kanji spelling of its name, which you'll get from clues scattered across the game
– Out now
– 800 yen