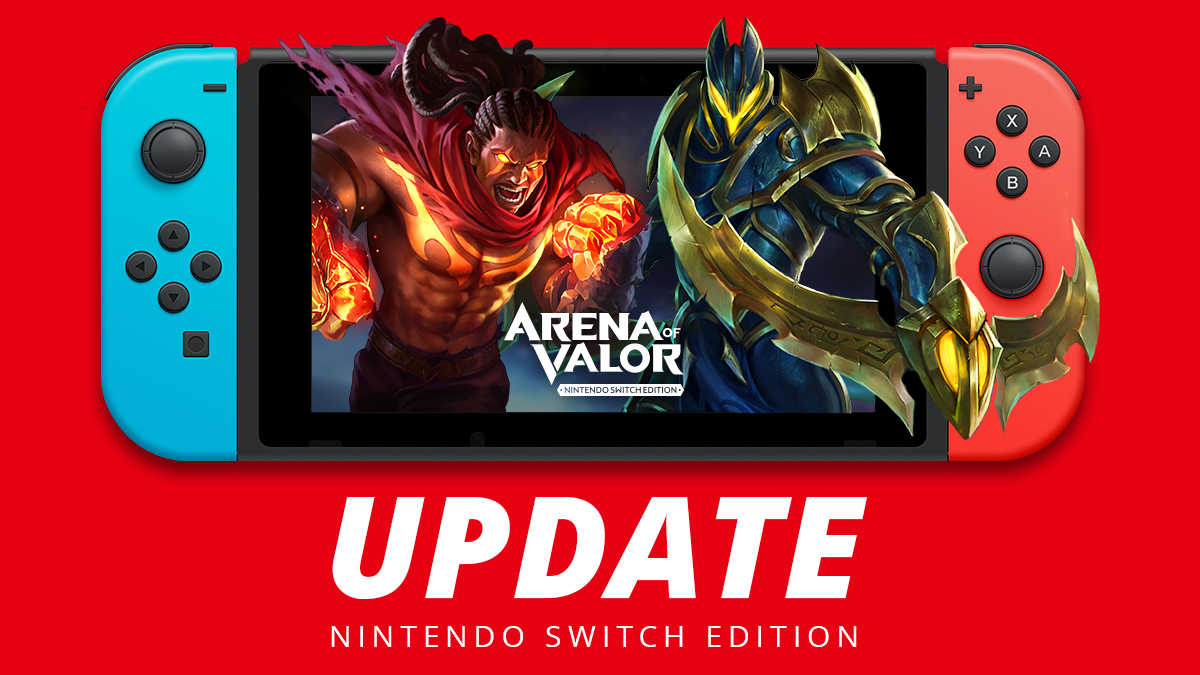 A new update is now available for the Switch version of Arena of Valor. Among other changes, it adds motion controls to Hook Wars. Here are the full patch notes:
Adding motion controls to Hook Wars. You can now Shake the Joy-Con to fire the hook.

Changing the lobby background image to Airi.

Rumble can now be enabled or disabled in Settings.

Maloch, Slimz and Kahlii can now be obtained from Lucky Draw.

This update will also prepare for our upcoming Snow Festival events which will begin on December 18th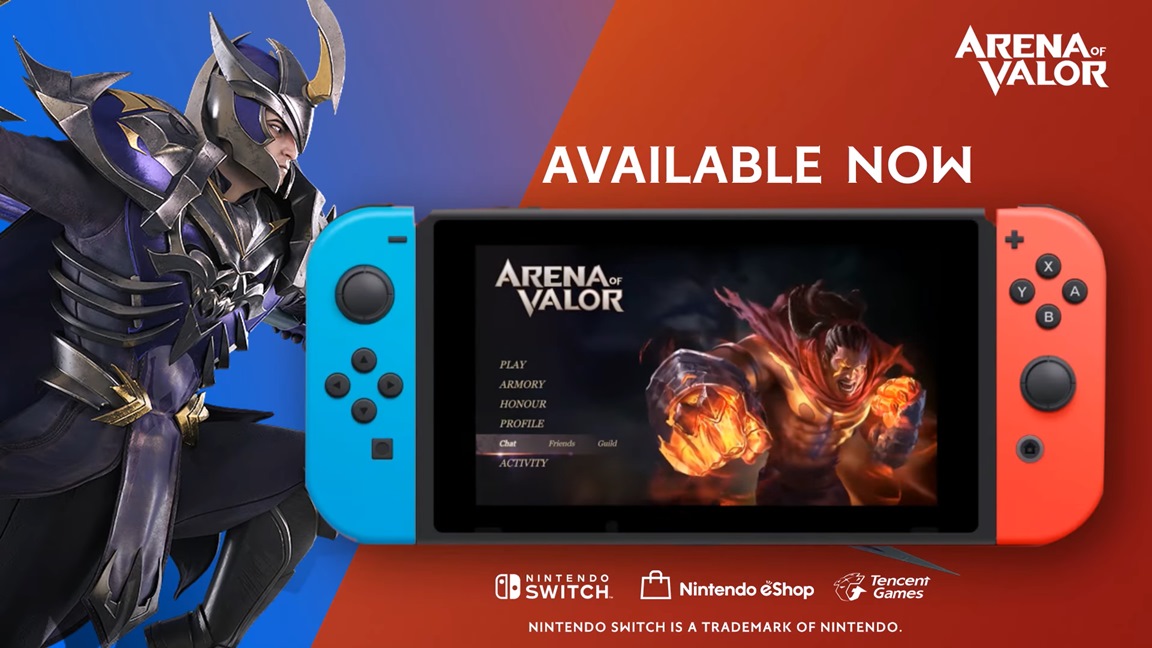 A new set of rewards is now available within Arena of Valor.
Specifically, the rewards pertain to participating in Valley Skirmish. The rewards can be viewed below.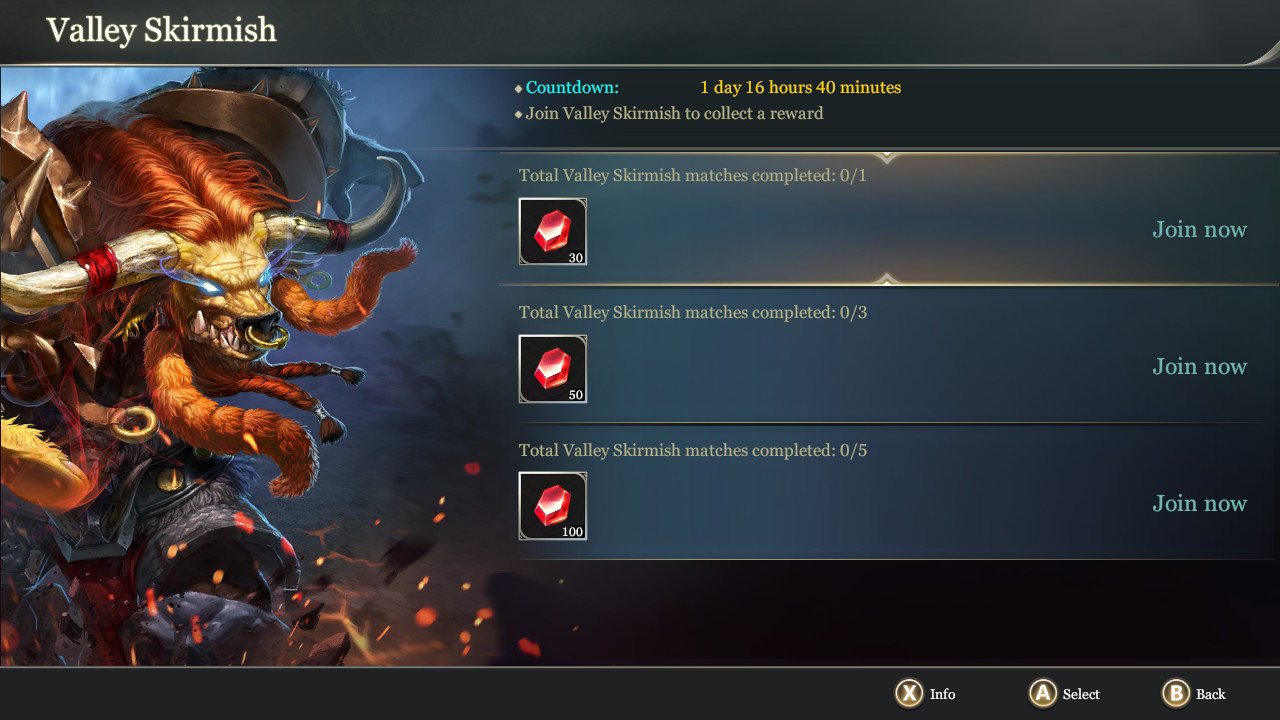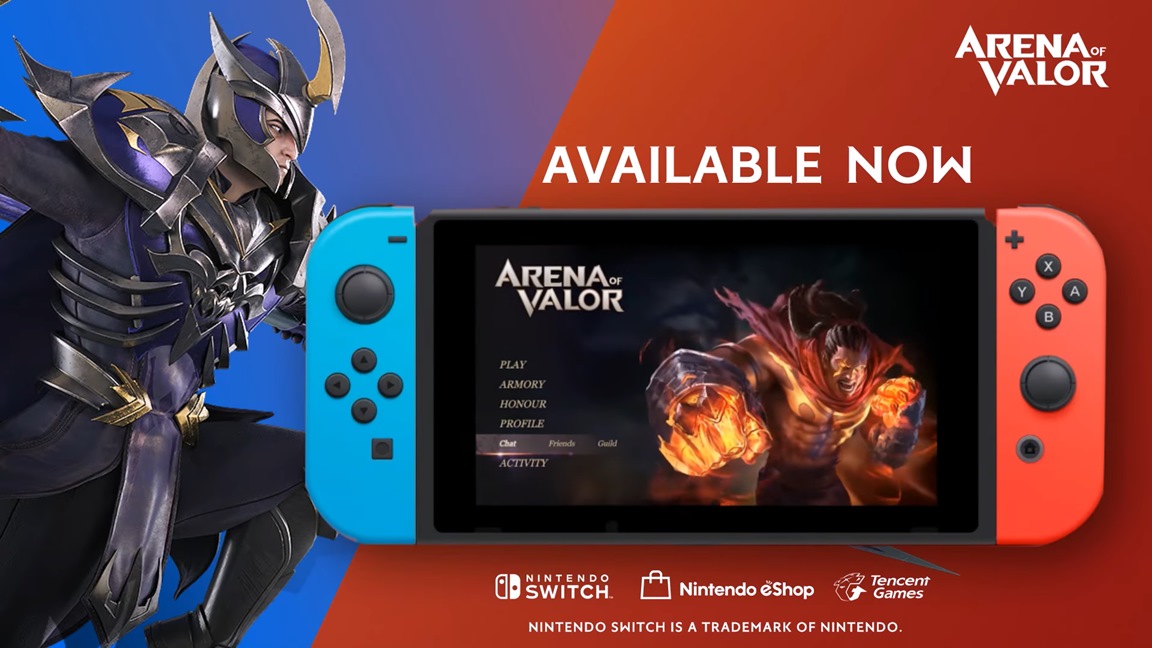 Tencent has confirmed that a new update for Arena of Valor will be going live on Switch tomorrow. It can be accessed starting at 12 AM PT / 3 AM ET tonight.
The patch will implement bug fixes, but also "the way the game reconnects players after a disconnect to help get you back in the action."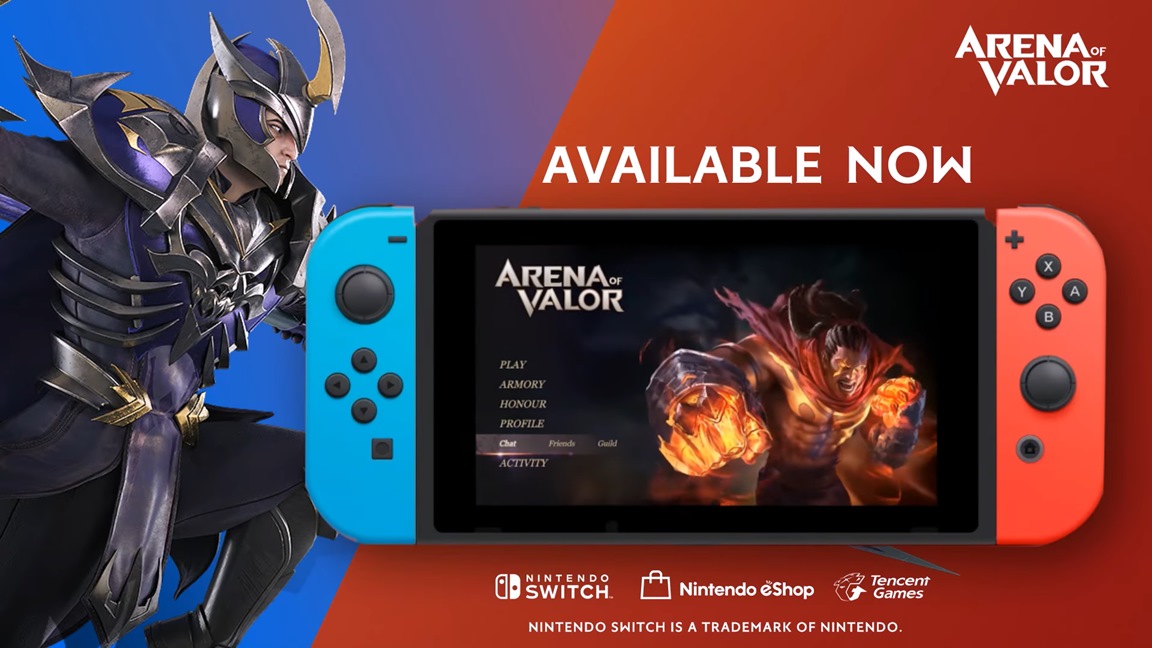 Following its original announcement last year, Arena of Valor is out now for all Switch owners as a free-to-play game. Watch the launch trailer below.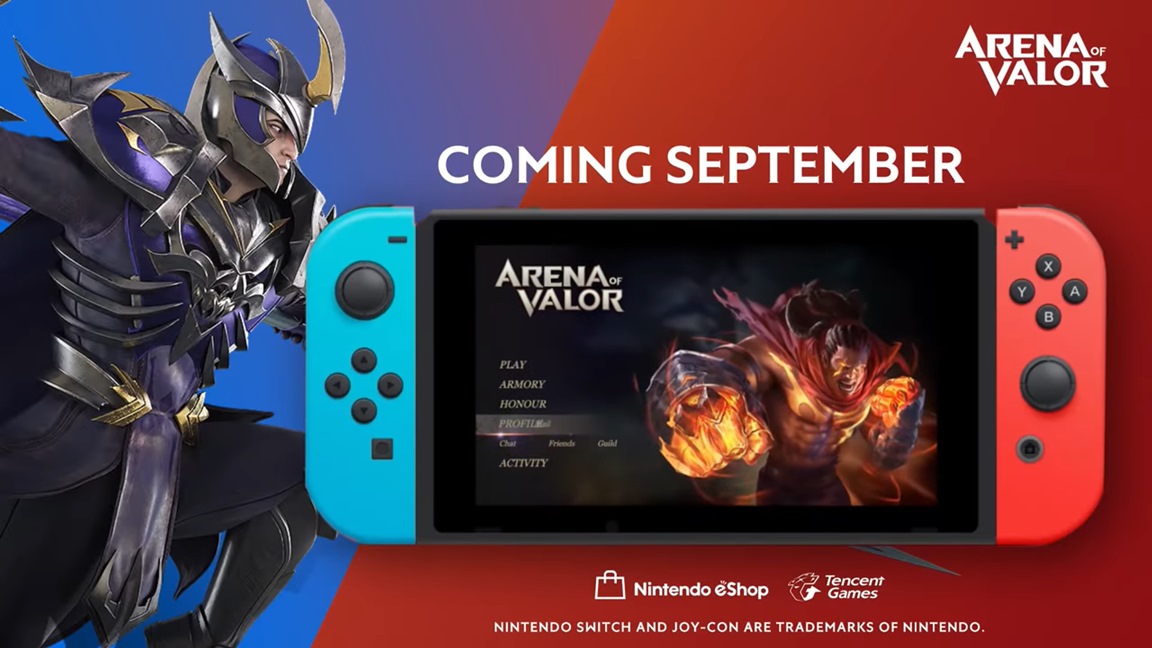 As was previously thought thanks to a Japanese eShop listing, Arena of Valor is coming to Switch next week. A release is set for September 25.
Here's the full rundown on Arena of Valor: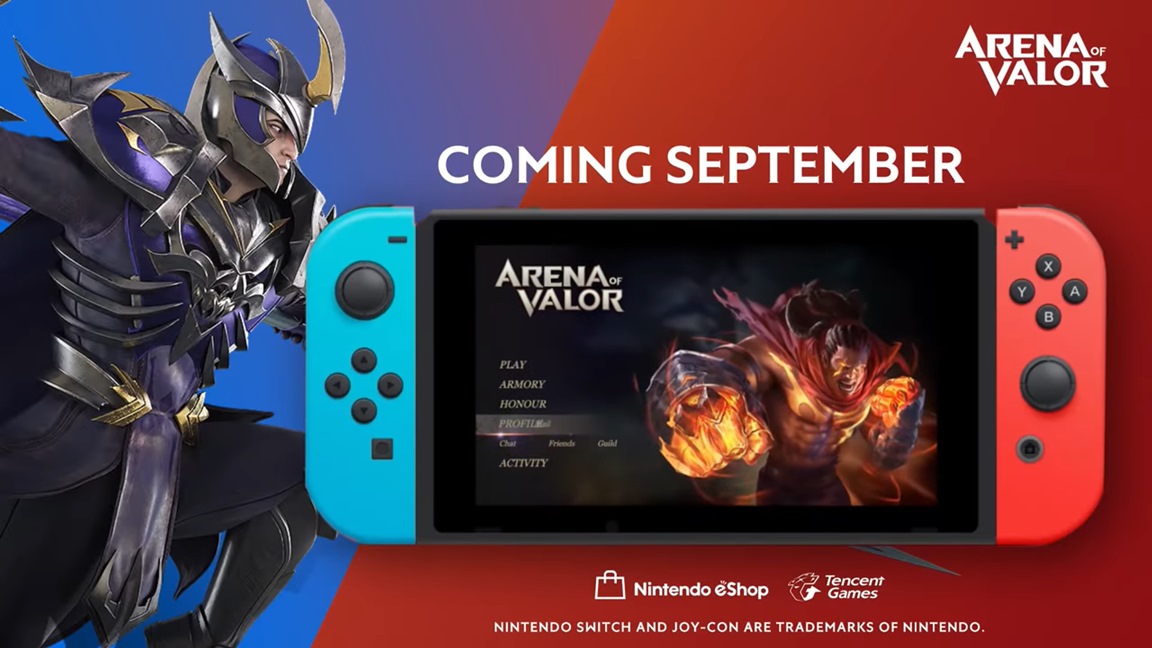 A year after it was originally announced, Arena of Valor appears to have a Switch release date. Tencent added a listing to the Japanese eShop today, which shows that it's launching on September 25.
Arena of Valor also has eShop pages in North America and Europe. However, neither of these listings have a release date. That being said, a worldwide launch is likely.
Source: Switch eShop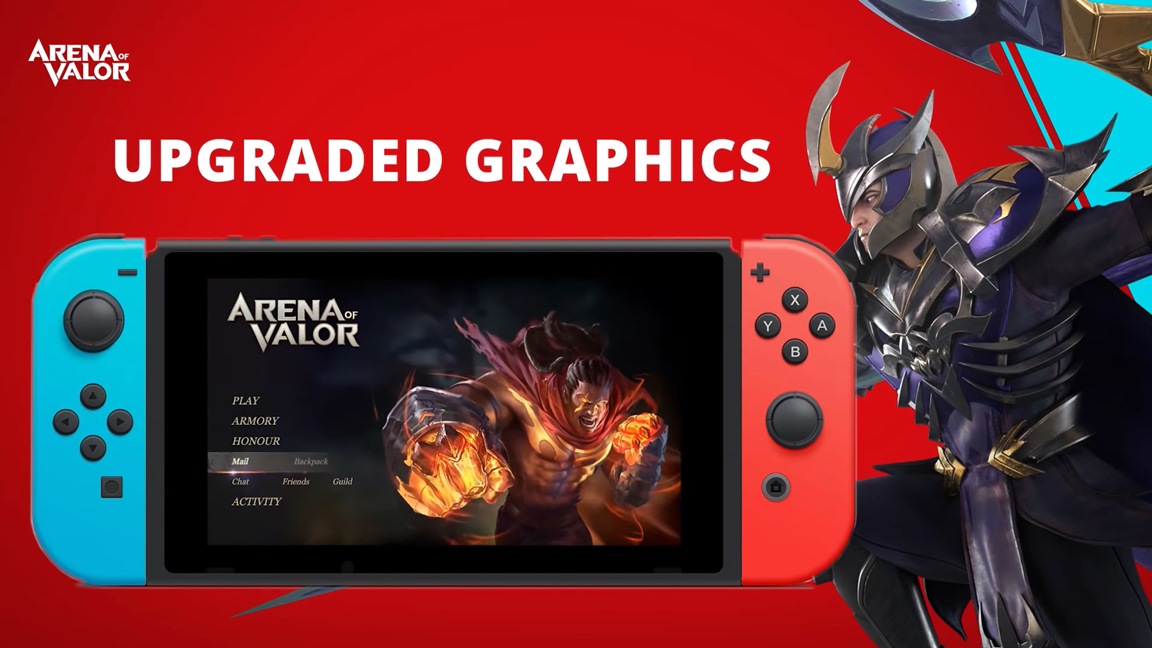 Arena of Valor was originally a mobile game. For the Switch version, Tencent has taken that base, but has made some improvements and changes.
Something we heard about previously is that Arena of Valor will have boosted visuals on Switch. Engadget says this extends to animations as well, and there will be enhanced lighting effects by smoothing out rough lines and adding elements such as fluttering butterflies to the maps.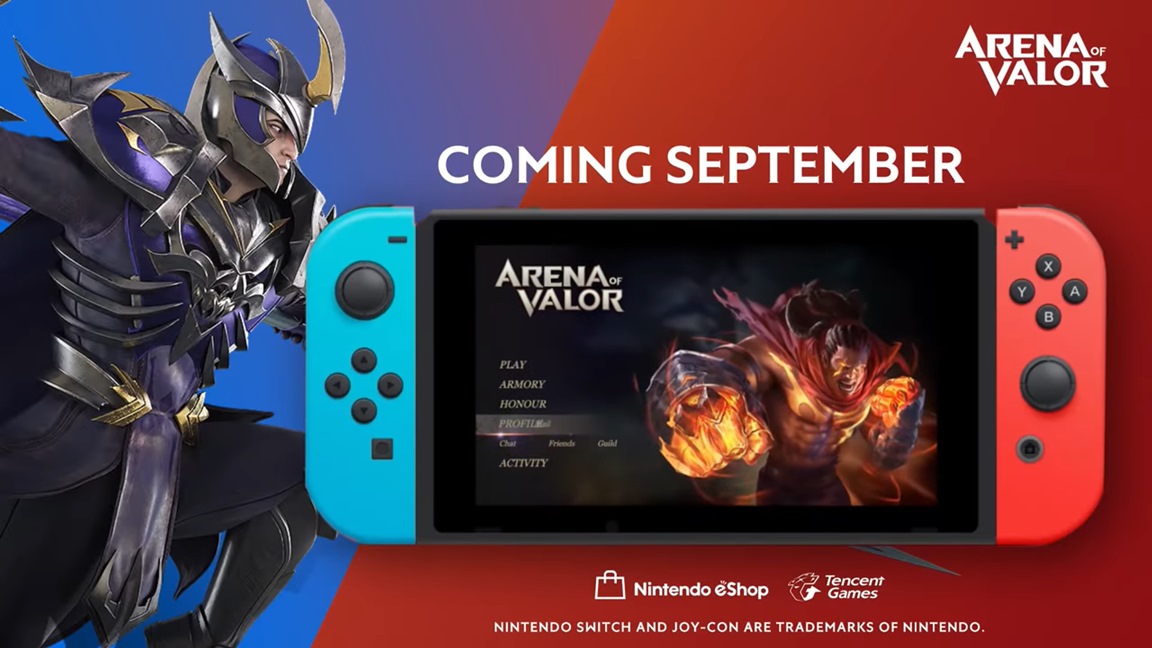 Arena of Valor launches for Switch in September. The Nintendo Switch Online subscription service is also arriving in the same month. Thankfully, the two won't be connected as Tencent has confirmed you won't need to be a Nintendo Switch Online subscriber in order to play.
A theory has been going around that free-to-play games on Switch won't require a Nintendo Switch Online membership. This certainly backs up that speculation.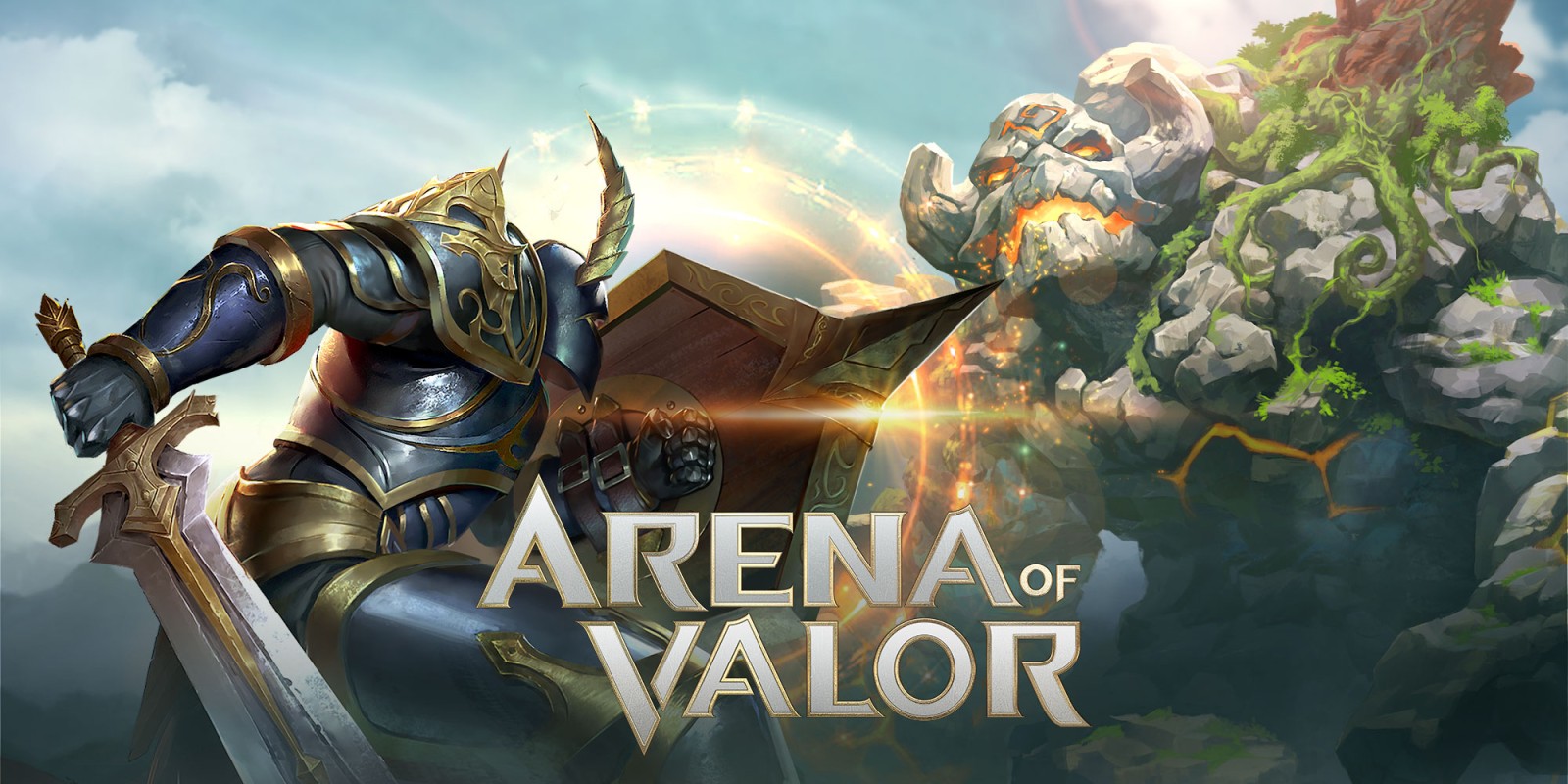 Next month, Arena of Valor will finally be seeing its full release on Switch. Have a look at 16 minutes of direct-feed footage below.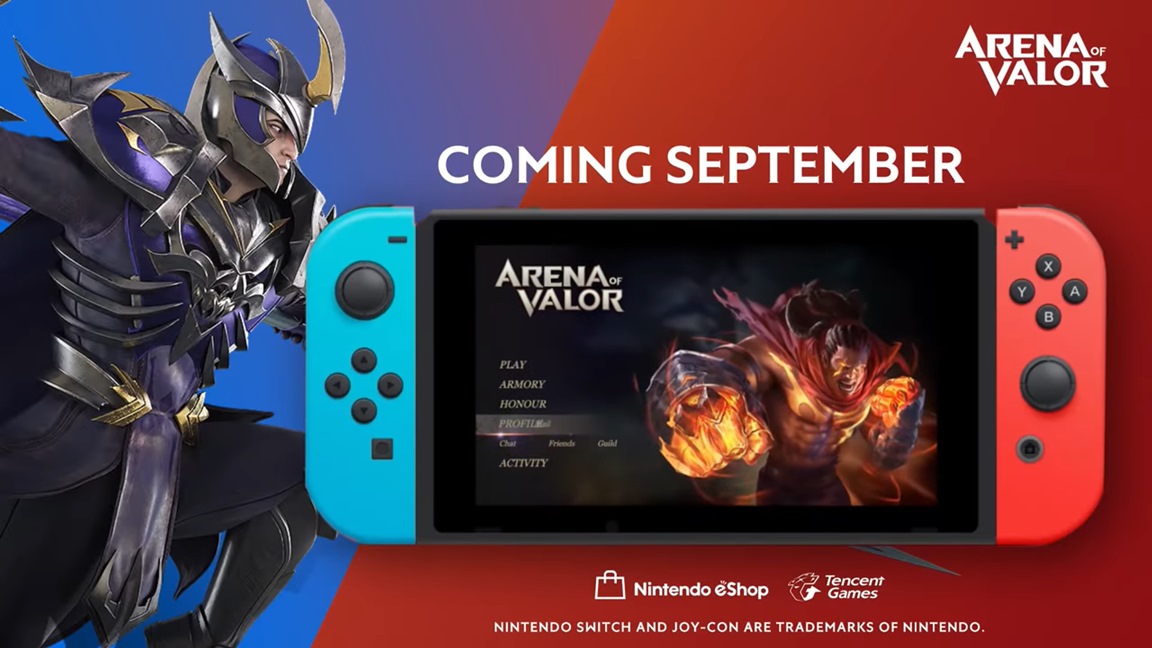 This week, Tencent finally determined a release month for the Switch version of Arena of Valor. We can expect to see the game on the eShop sometime in September.
Pre-registration is now open on the official website here. Tencent will be giving out these bonuses to those who do so: Maloch 7-day Trial Card, Level 3 (Top Level) Arcana Chest, 100 Gems, and a 3-day Double EXP Card.