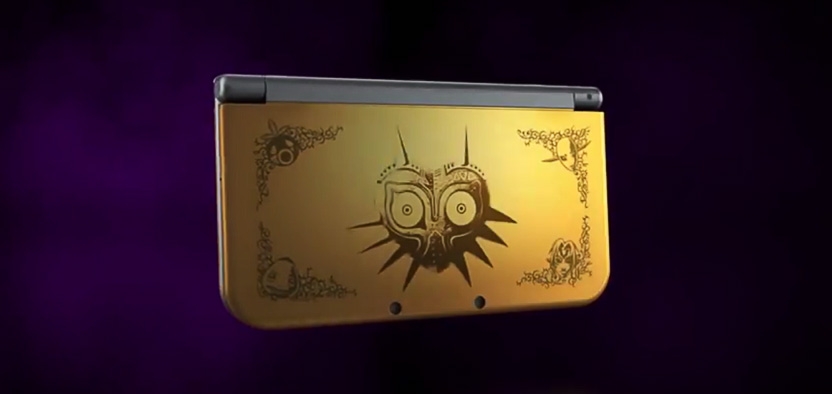 Update: Best Buy is sending out an email to consumers confirming that low stock is to blame. $50 credit is being offered to compensate.
We're sorry but there is an issue with your pre-order. The popularity of Nintendo 3DS XL Legend of Zelda: Majora's Mask Limited Edition Gold/Black exceeded the quantities made available to Best Buy. As a result, we are unable to fulfill all of the pre-orders received. We regret that your particular order has been canceled and we know that this is disappointing. We want to make it up to you by offering a $50 discount that may be used towards the purchase of one of these alternate options, or other products on BestBuy.com/
---
The Majora's Mask New 3DS XL situation just got a whole lot messier at Best Buy. We're hearing that a slew of people have experienced order cancellations today.
This is different than what we reported on earlier this week, in which Best Buy started cancelling orders containing more than one system. Unfortunately, those who did only order one Majora's Mask New 3DS XL are now seeing cancellations as well.
If you ordered several limited edition Majora's Mask New 3DS XLs, it appears that Best Buy will be cancelling all but one. It seems like they're taking the first steps to stop scalpers! You'll receive a notice from Best Buy if your order has been cancelled.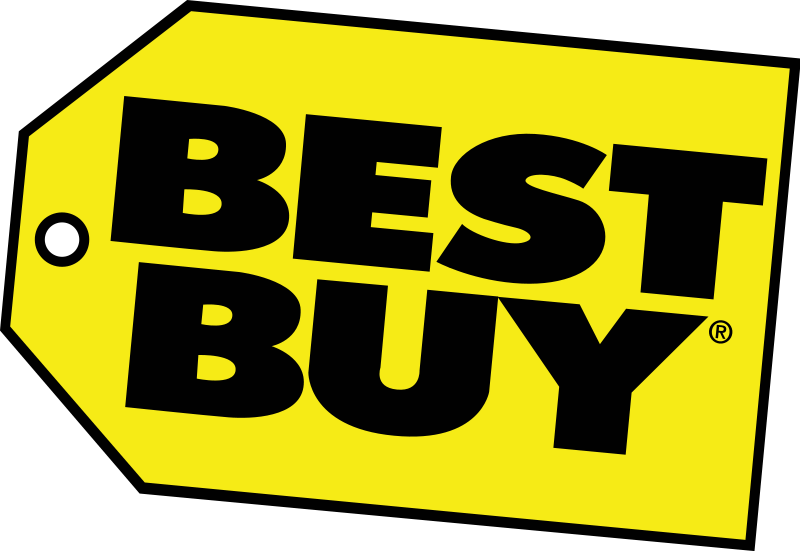 Update: Games have been price-matched on Amazon:
Super Smash Bros. for 3DS

Pokemon Omega Ruby

Pokemon Alpha Sapphire

Fantasy Life

Mario and Luigi: Dream Team

LEGO Batman 3
---
Best Buy is running a small sale on 3DS games over the next couple of days. You can save $5 on Super Smash Bros. for 3DS, Pokemon Omega Ruby/Alpha Sapphire, Fantasy Life, and more. Mario & Luigi: Dream Team has received a slightly larger $14 discount.
You can find all games on sale here. Note that these discounts only last through tomorrow.

For its latest "Deal of the Day", Best Buy has discounted all eShop cards. You can take advantage of the sale here. Note that prices are valid through today only.
Best Buy is running a deal on the retail version of Wii Fit U. Purchase the game now for $35, and you'll save $15 in the process. You'll also get a Fit Meter for your troubles!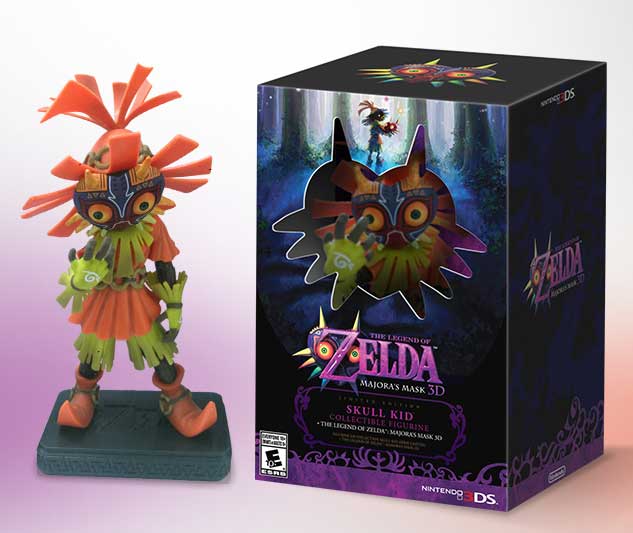 Update: Zelda: Majora's Mask 3D Limited Edition now sold out on Best Buy! That was very quick!
---
Well, this is certainly strange! Even though Nintendo said yesterday that The Legend of Zelda: Majora's Mask 3D Limited Edition would only available at Amazon, GameStop, and Fry's, it's currently up for pre-order on Best Buy.
You can place an order here. Be quick, as stock will likely sell out fast.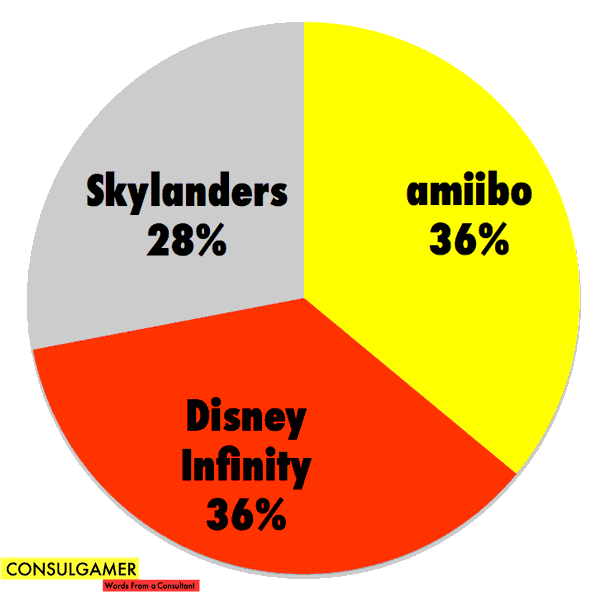 amiibo figures appear to be doing quite well at Best Buy, a major retailer in North America.
CONSULGAMER reports that "A review of Best Buy's online sales show Disney INFINITY and amiibo in a dead-heat for the top 20 game-to-toys on the market – each having ten toys in the list." If you expand to the store's top 50 selling products on its website, amiibo and Disney Infinity are tied with 18 products in the top 50. Skylanders lags behind with 14 products.
Nintendo previously confirmed that 710,000 amiibo were sold in the U.S. over a three-week period.
A new set of enticing Nintendo-related offers are now live on Amazon, Best Buy, and Target. Continue on below for a look at the latest deals.
Amazon
$15 off Watch Dogs

$10 off Disney Infinity 2.0: Marvel Super Heroes – The Avengers Play Set

$17 off Pokemon White Version 2

$20 off Just Dance 2015
Best Buy (add items to cart for sale prices)
$25 off Super Mario 3D World bundle
$20 gift card with purchase of 2 3DS games – Smash 3DS, Pokemon Omega Ruby/Alpha Sapphire, Ocarina of Time 3D
10% off eShop cards
In-store only: Buy 1, get 1 40% off Wii U/3DS games
Target
Super Mario 3D World bundle for $250 (in-store only)
3DS XL for $150

Another round of Nintendo deals are coming to Best Buy this Sunday.
First, there's a buy 1, get 1 40% off sale for Wii U and 3DS titles. The deal appears to be in-store only, as the online offer provides consumers with a $20 gift card with the purchase of two select games (see the fine print).
Best Buy will also be selling all eShop cards for 10% off. While it's not the best deal, you'll be able to save $25 on the Super Mario 3D World Wii U bundle as well.
Photo 1
In this photo provided by Nintendo of America and released December 8, 2014, Mario stopped by a Best Buy to bring holiday shoppers a preview of some of his favorite games on December 7, 2014 in Culver City, California. Nintendo of America is partnering with Best Buy locations nationwide to give players the opportunity to try select Nintendo games before they buy them, including Super Smash Bros. for Nintendo 3DS, Captain Toad: Treasure Tracker and Pokémon Art Academy. (Photo by Nintendo/Bob Riha, Jr.)

Photo 2
In this photo provided by Nintendo of America and released December 8, 2014, Noah (L), Jonah and Emma of the popular YouTube channel KittiesMama wave to fans waiting in line to play some of Nintendo's hottest video games at a Best Buy in Culver City, California, on December 7, 2014. Nintendo of America is partnering with Best Buy locations nationwide to showcase must-have holiday games such as Super Smash Bros. for Nintendo 3DS, Captain Toad: Treasure Tracker and Pokémon Art Academy. (Photo by Nintendo/Bob Riha, Jr.)

Photo 3
In this photo provided by Nintendo of America and released December 8, 2014, kids play some of Nintendo's hottest video games on Wii U and Nintendo 3DS at a Best Buy on December 7, 2014 in Culver City, California. Nintendo of America is partnering with Best Buy locations nationwide to showcase must-have holiday games such as Super Smash Bros. for Nintendo 3DS, Captain Toad: Treasure Tracker and Pokémon Art Academy. (Photo by Nintendo/Bob Riha, Jr.)

Photo 4
In this photo provided by Nintendo of America and released December 8, 2014, Mario, Noah (L), Emma and Jonah of the popular YouTube channel KittiesMama took photos and signed autographs for fans as they stood in line to play some of Nintendo's hottest video games at a Best Buy in Culver City, California, on December 7, 2014. Nintendo of America is partnering with Best Buy locations nationwide to showcase must-have holiday games such as Super Smash Bros. for Nintendo 3DS, Captain Toad: Treasure Tracker and Pokémon Art Academy. (Photo by Nintendo/Bob Riha, Jr.)
Source: Nintendo PR