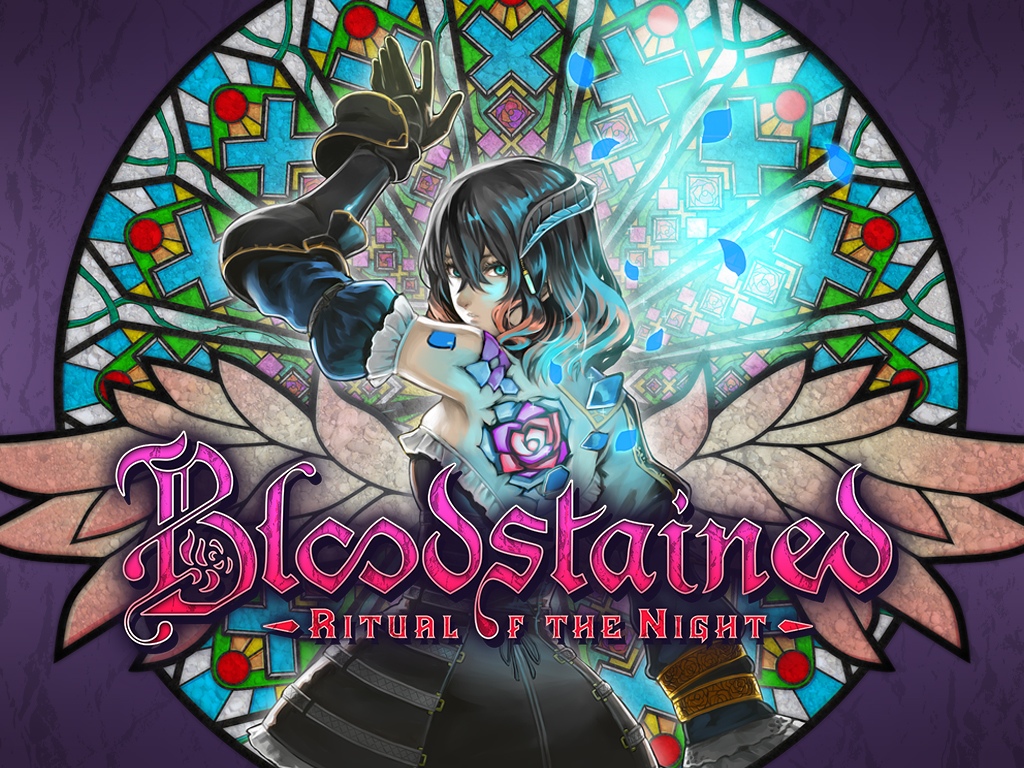 Bloodstained: Ritual of the Night has smashed through another stretch goal on Kickstarter. With the campaign having reached $3.25 million in funding, the project will now be including asynchronous online multiplayer.
Bloodstained: Ritual of the Night's Kickstarter campaign ends in nine days. You can find the official page here. It'll be interesting to see if that $3.75 million orchestrated tracks goal ends up being reached!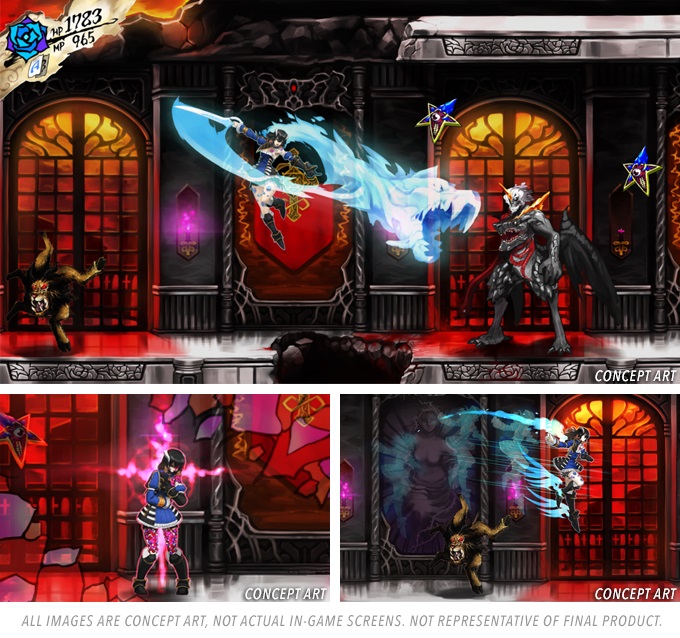 Back when Bloodstained: Ritual of the Night was announced, it was mentioned that the team plans on making the game with Unreal Engine 4. Interestingly, that isn't changing with the Wii U version.
Armature Studio, who is handling the Wii U version of Bloodstained, confirmed that it will be making the title for Nintendo's console with Unreal Engine 4. The studio said:
@SuperiorSatoru that's the plan

— Armature Studio (@ArmatureStudio) May 31, 2015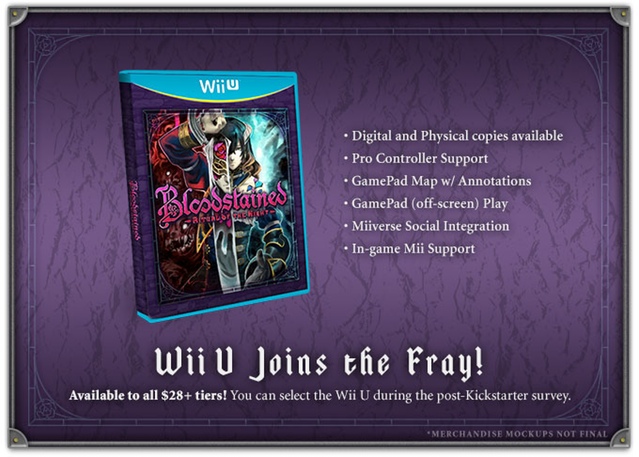 Now that Bloodstained: Ritual of the Night has hit its Wii U stretch goal on Kickstarter, the team has opened up its campaign a bit more to Nintendo fans.
First, it's possible to obtain a physical disc for Bloodstained's Wii U version. Details can be found here.
Armature Studio, who will be handling the Wii U port, also shared information about the sort of features it hopes to implement. These include Pro Controller support, the ability to have the map on the GamePad while playing on the TV, drawing on/annotating the map, off-TV play, Miiverse integration, and an element in which you can have your Mii featured in the game.
Armature is also seeking feedback from fans. You can share input on the official Kickstarter page here.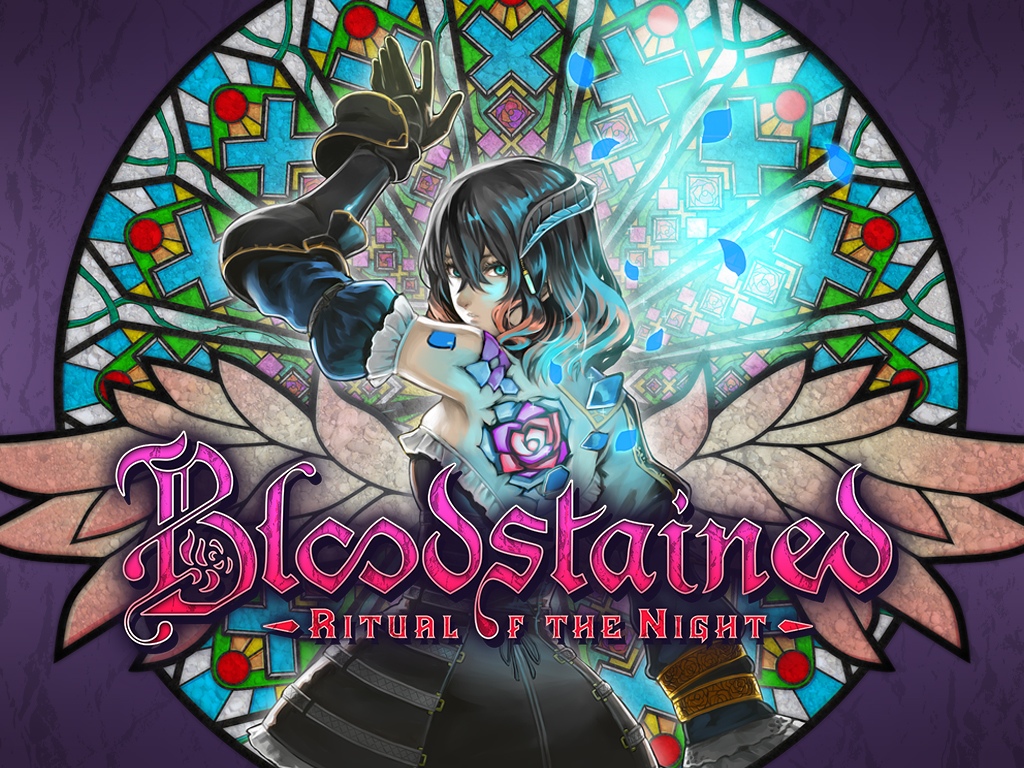 After combining donations received through PayPal, Bloodstained: Ritual of the Night has managed to reach its Wii U stretch goal on Kickstarter.
The campaign needed to total $3 million in order to ensure a version for Nintendo's console. That happened with nearly two weeks before the Kickstarter ends.
Now that Bloodstained: Ritual of the Night has been officially confirmed for Wii U, we can look forward to the game in March 2017. Armature Studio, the team behind Batman: Arkham Origins – Blackgate and a number of ports, will be handling this version for Koji Igarashi and main developer Inti Creates.
You can check out Bloodstained's Kickstarter here.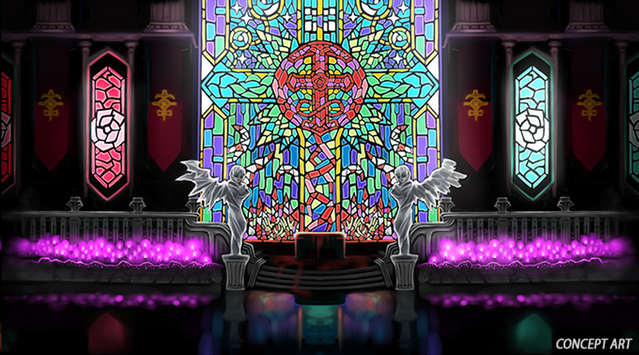 Deep Silver parent company Koch Media has trademarked Bloodstained, which indicates that the company will be handling publishing duties for the title. It's also a likely sign of their ownership of the franchise as a whole.
Deep Silver will already be handling the distribution of one Kickstarter project in Mighty No. 9 – another game developed by Inti Creates.
Bloodstained: Ritual of the Night currently sits at $2.8 million on Kickstarter. A Wii U version will be guaranteed at $3 million, which will almost certainly be reached before the June 12 deadline.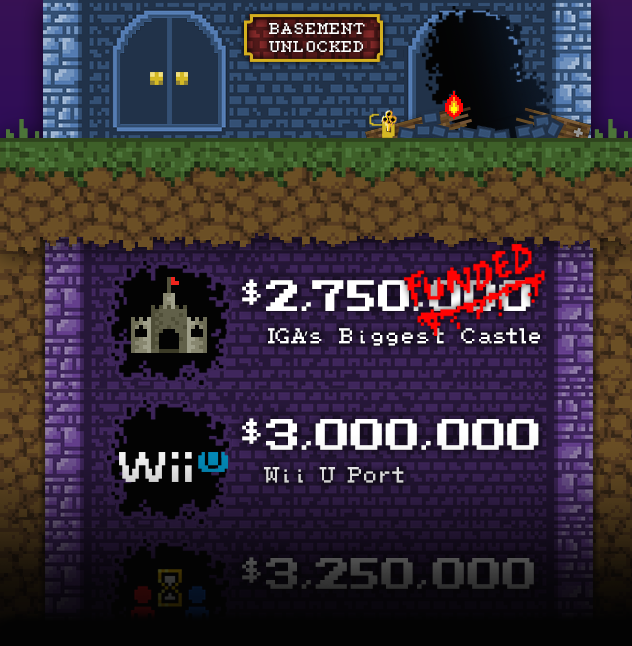 Rumors about the possibility of Bloodstained: Ritual of the Night receiving a Wii U stretch goal on Kickstarter surfaced last week. Today, that's finally been confirmed.
Bloodstained: Ritual of the Night will be coming to Wii U if Kickstarter funds reach $3 million. Given the rate at which the campaign has received funds thus far, that's a very doable target.
Armature Studio will be handling the Wii U version, assuming the stretch goal is met. The team previously worked on Batman: Arkham Origins Blackgate, plus the ports of Metal Gear Solid Collection and Injustice: Gods Among Us for PlayStation Vita, and Borderlands: The Pre-Sequel for the PlayStation 4 and Xbox One.
You can read up on today's full Kickstarter update regarding a potential Wii U version below. The campaign is located here.
That's right: You've blown our expectations so far out of the water that we're ready and able to get started on a Wii U version.

During the campaign all of us who've been working to make Bloodstained a reality have been really touched by how many of you thanked IGA and the team for keeping stretch goals and tiers realistic. Kickstarters aren't just a way to sell merchandise and games, after all: They're a way to fund the development of the game we all want to play.

With that in mind, a lot of you have asked about ports—not just because you want them, but because you want to make sure that making them won't affect IGA's vision for the game. We have good news, and really good news.

The good news is, it won't: IGA and Inti Creates are going to continue developing the game as before, without compromise.

The really good news is how they're going to ensure it won't: At our next stretch goal Armature Studio will join the fray to handle the Wii U version.

If you haven't heard of Armature yet—and don't worry, you will soon enough—you've definitely heard of the work they've done: Armature was formed in Austin, Texas by a team of key developers from the Metroid Prime franchise, and since then they've worked with companies like EA, Konami, WB Games, Gearbox, and Sony to produce original games and HD remasters.

But we'll let them speak for themselves:

"When we were approached with the opportunity to assist with Bloodstained on Wii U, we were ecstatic. This style of game is one we are intimately familiar with from our Metroid Prime days, and it's exciting to once again put our familiarity with Nintendo hardware to good use. We have extensive remastering experience – our remastering projects include the Metal Gear Solid Collection for PS Vita, Injustice for PS Vita, and Borderlands: The Pre-Sequel for PS4/XB1. We look forward to the challenge of making sure that the Wii U edition of Bloodstained stands proudly with its brethren on Unreal Engine 4."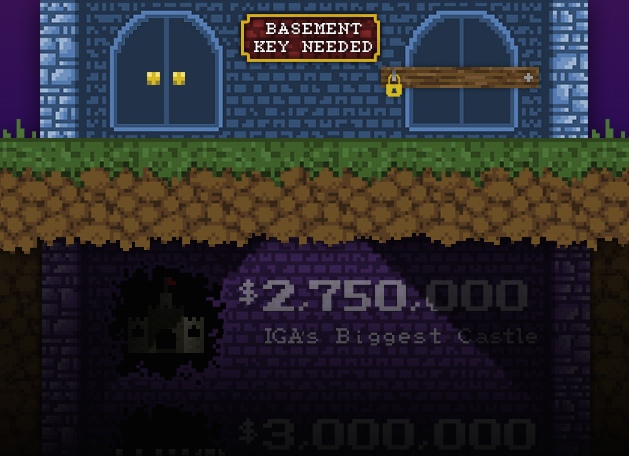 When Koji Igarashi's Bloodstained: Ritual of the Night was announced, it came with the disappointing news that the project wasn't planned – at least initially – for Nintendo platforms. However, a notice on the Kickstarter page gave a small hint/hope that something such as a Wii U version could be possible if funds reached a certain amount.
Bloodstained: Ritual of the Night has been reaching stretch goals regularly on Kickstarter, and one of the latest updates suggests that a Wii U edition could be in the cards. Fans have been analyzing the new stretch goal image (shown above), which seems to show the top of the Wii U logo at $3 million. That's not confirmed, but it appears to be the general consensus at the moment.
Bloodstained: Ritual of the Night has raised almost $2.5 million on Kickstarter. If what people are speculating turns out to be accurate, then that means only $500,000 extra would be needed for a Wii U version.
Thanks to Jake for the tip.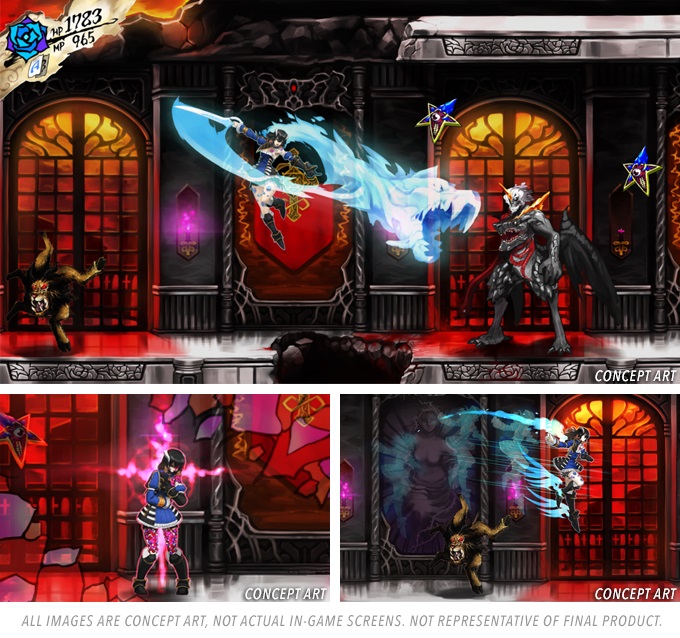 Castlevania has a long-standing history on Nintendo platforms. So the hope was that the next game from Koji Igarashi, one of the series' main creator, would end up on a Nintendo system.
Igarashi finally announced "Bloodstained: Ritual of the Night" today in partnership with Inti Creates after several days of teasing. The current plan is only to make the project for the PlayStation 4, Xbox One, and PC. However, a Nintendo version hasn't been ruled out entirely.
On the game's Kickstarter page, a statement from the Q&A says the following about why the campaign doesn't include support for Nintendo systems:
Our budget left us with two options: Build the biggest, most beautiful game we can, or make sure it runs everywhere from the start. As things stand today, we can't afford to create the two separate versions of this game that would be necessary to make it run on every console. That said, we've heard legends about a remarkable treasure hidden in the castle basement…
That sounds somewhat encouraging! Perhaps if the Kickstarter campaign clears its initial stretch goals, a Nintendo version might be something that will be given greater consideration – especially given that last sentence, and how the stretch goals are constructed at present: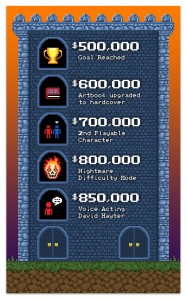 You can check out Bloodstained: Ritual of the Night on Kickstarter here. If there's any concrete news about a Nintendo version, we'll have it right here on the site.