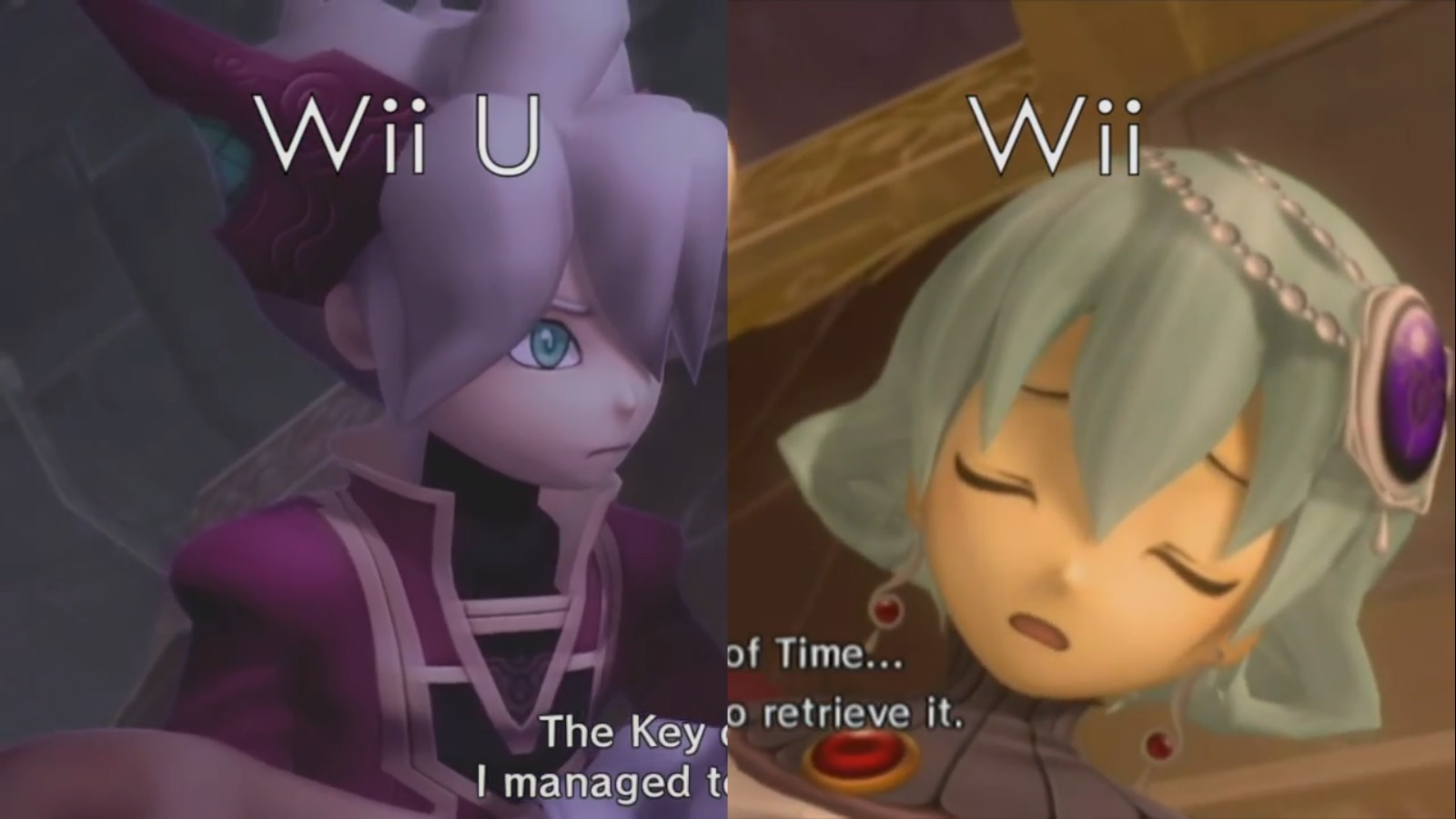 Two more Rodea: The Sky Soldier videos have hit the net. Below, you'll find a ton of footage from the Wii version plus a Wii vs. Wii U intro comparison.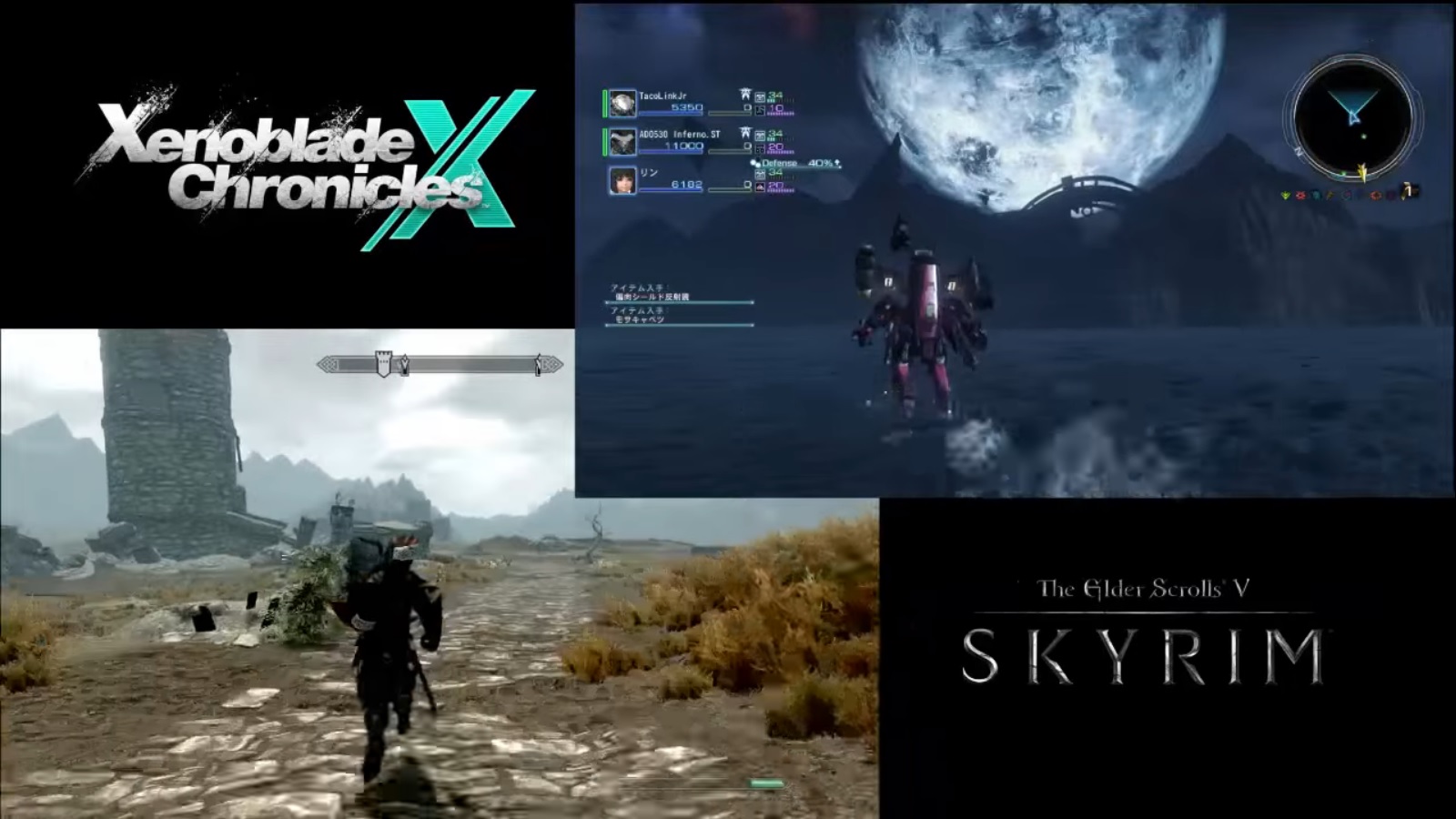 It's no secret that Xenoblade Chronicles X features a huge world. To further showcase this, Nintendo World Report put together a video comparing it to what players find in The Elder Scrolls V: Skyrim. Take a look at it below.
Thanks to Cyanfox for the tip.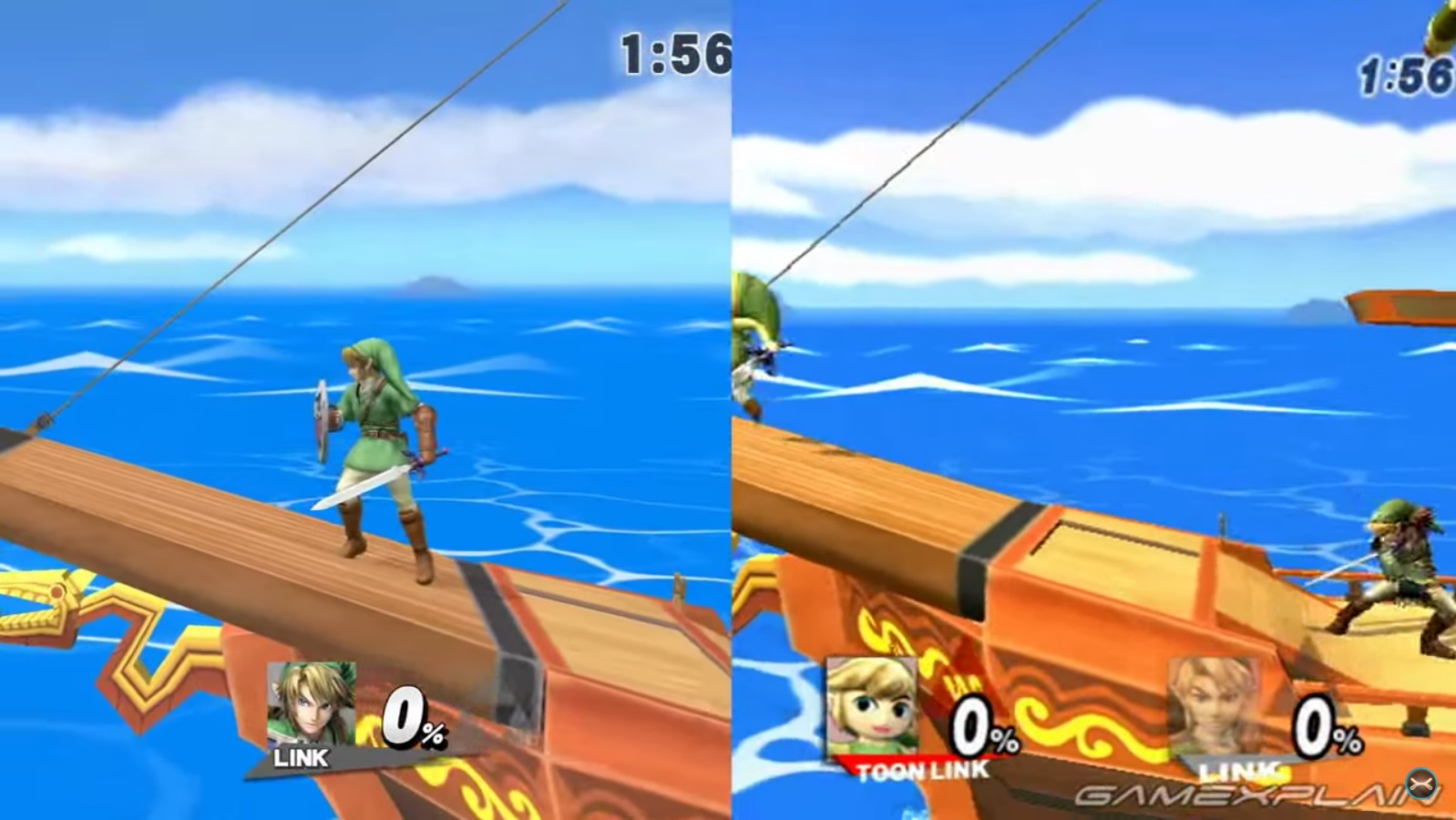 A few hours ago, Nintendo brought out the latest batch of Smash Bros. DLC, including the return of the Pirate Ship stage. You can see how it compares in the Wii U game to its debut in Brawl below.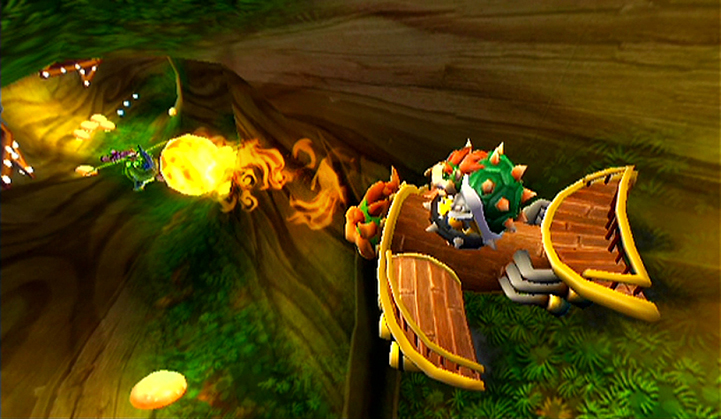 Activision will be bringing a unique Skylanders experience to Wii and 3DS this year. Rather than releasing the main adventure, these platforms are instead receiving a racer made by Beenox – Skylanders SuperChargers Racing.
Wondering how the Wii and 3DS versions stack up against each other? Check out the gallery below for a few comparisons.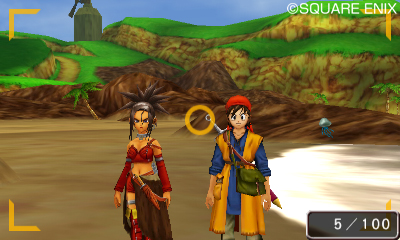 YouTube user "ninten2tv" has another video in comparing Dragon Quest VIII on the 3DS and PlayStation 2. Watch it below.
YouTube user "ninten2tv" put together a video comparing Oddworld: New 'n' Tasty on the Wii U and PlayStation 4. Check it out below.
Thanks to salvador for the tip.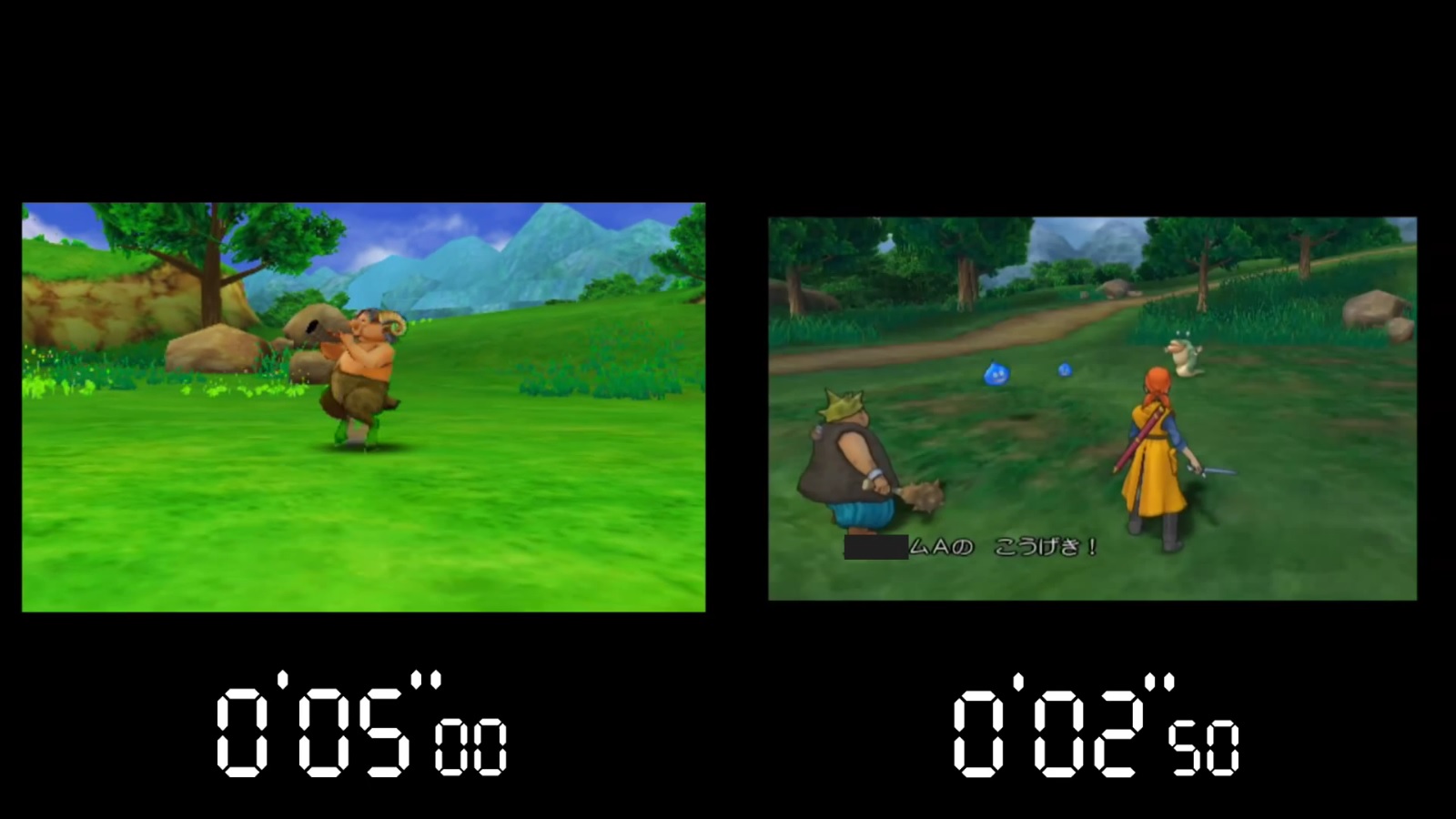 More Dragon Quest VIII videos are emerging from Japan now that the game has launched in the region. We have one below that compares the loading times up against the PlayStation 2 version. It seems as though the 3DS takes a bit more time to load things, but it doesn't seem to be a massive bump up in time.
Nintendo World Report has put a video together comparing the Walker transformation in Star Fox Zero and Star Fox 2. Check it out below.
Of course, Star Fox 2 never actually made it to market. At least we're able to see the Walker transformation live on in Zero!
Nintendo published an image comparing the size of the new Mega Yarn Yoshi amiibo to the standard plush. View it above.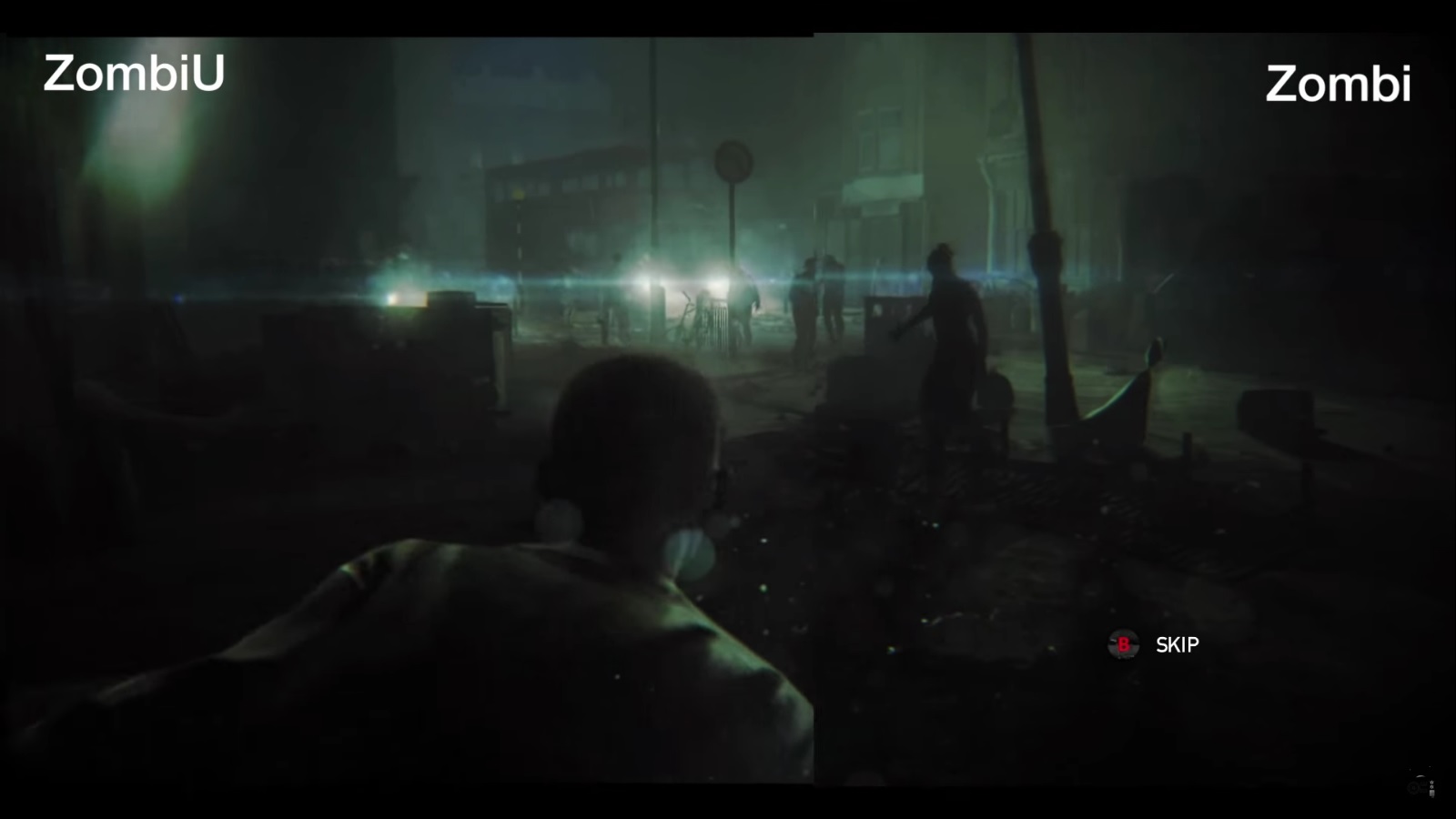 A second video has come in comparing ZombiU to the game's new version – simply known as Zombi. Check it out below.