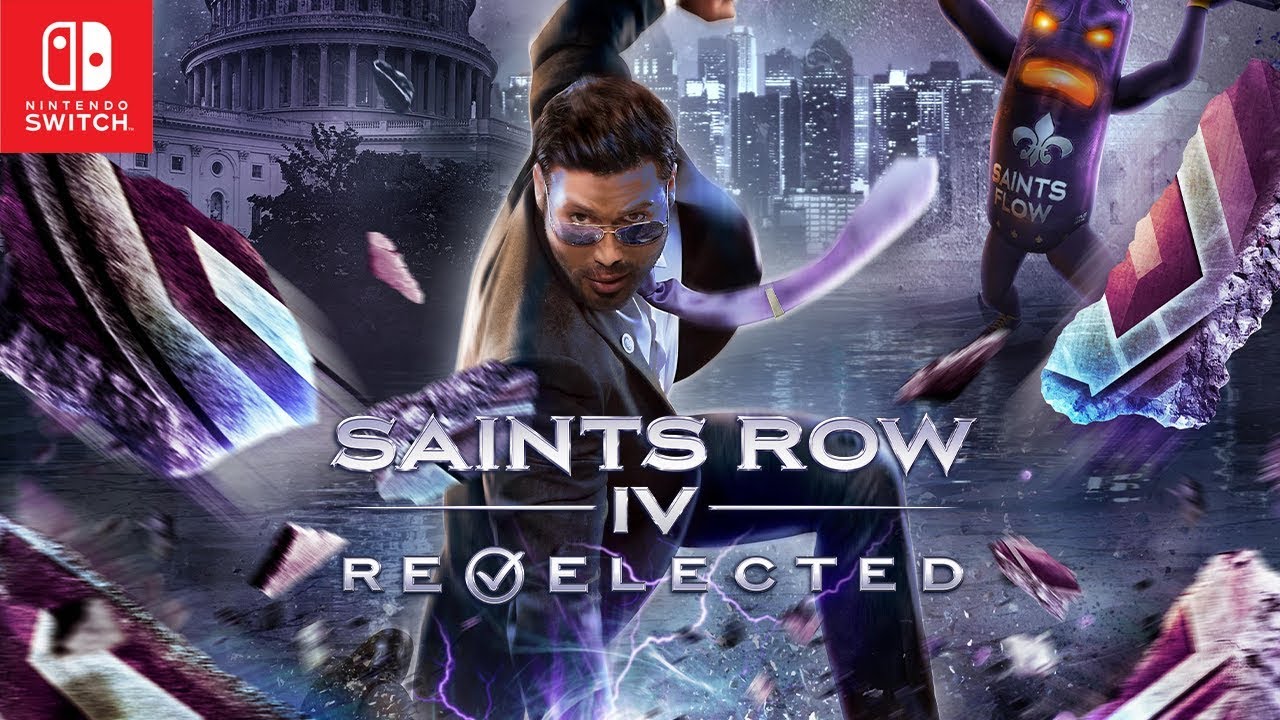 Saints Row IV: Re-Elected is finally here on Switch, and we have a first look at the game running on Nintendo's console. Check out a bunch of footage below.
Note: a few portions are briefly muted due to copyrights with music. Also, keep in mind the video was recorded with drifting Joy-Con, which certainly makes things more difficult.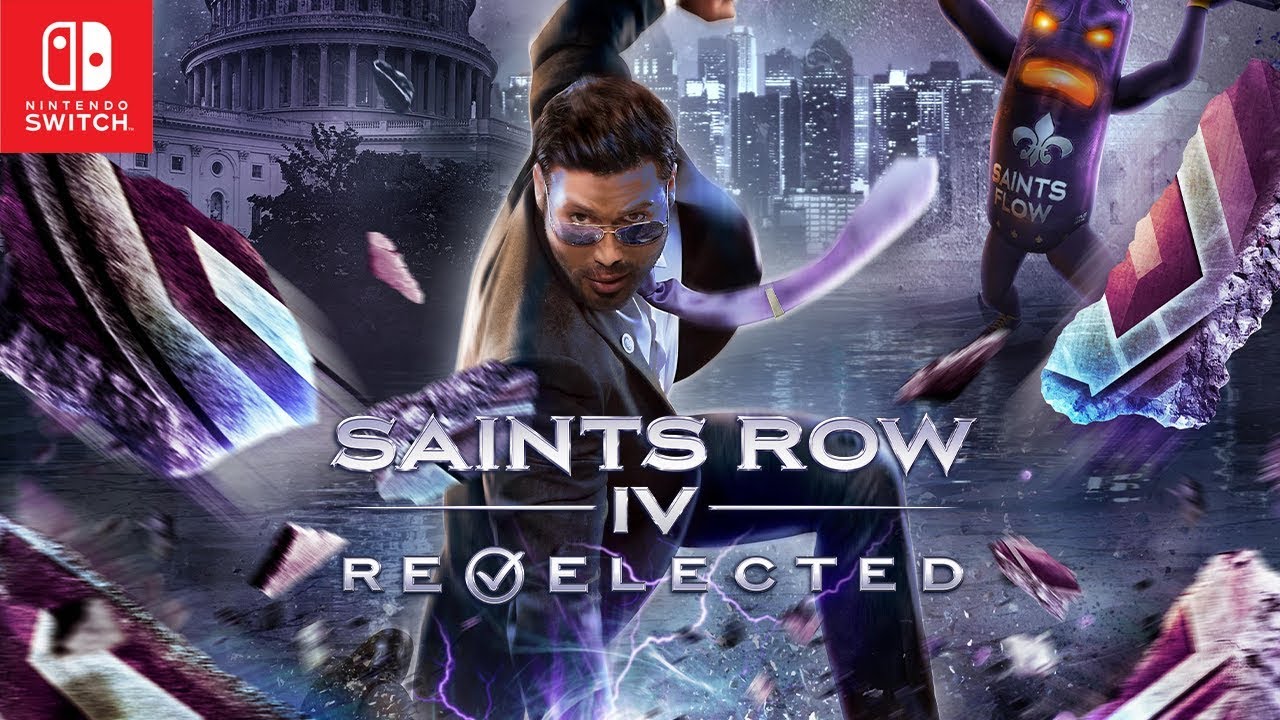 Deep Silver has passed along new screenshots from Saints Row IV: Re-Elected on Switch showing actual gameplay. Get a look at the images below.
Saints Row IV: Re-Elected launches for Switch on March 27.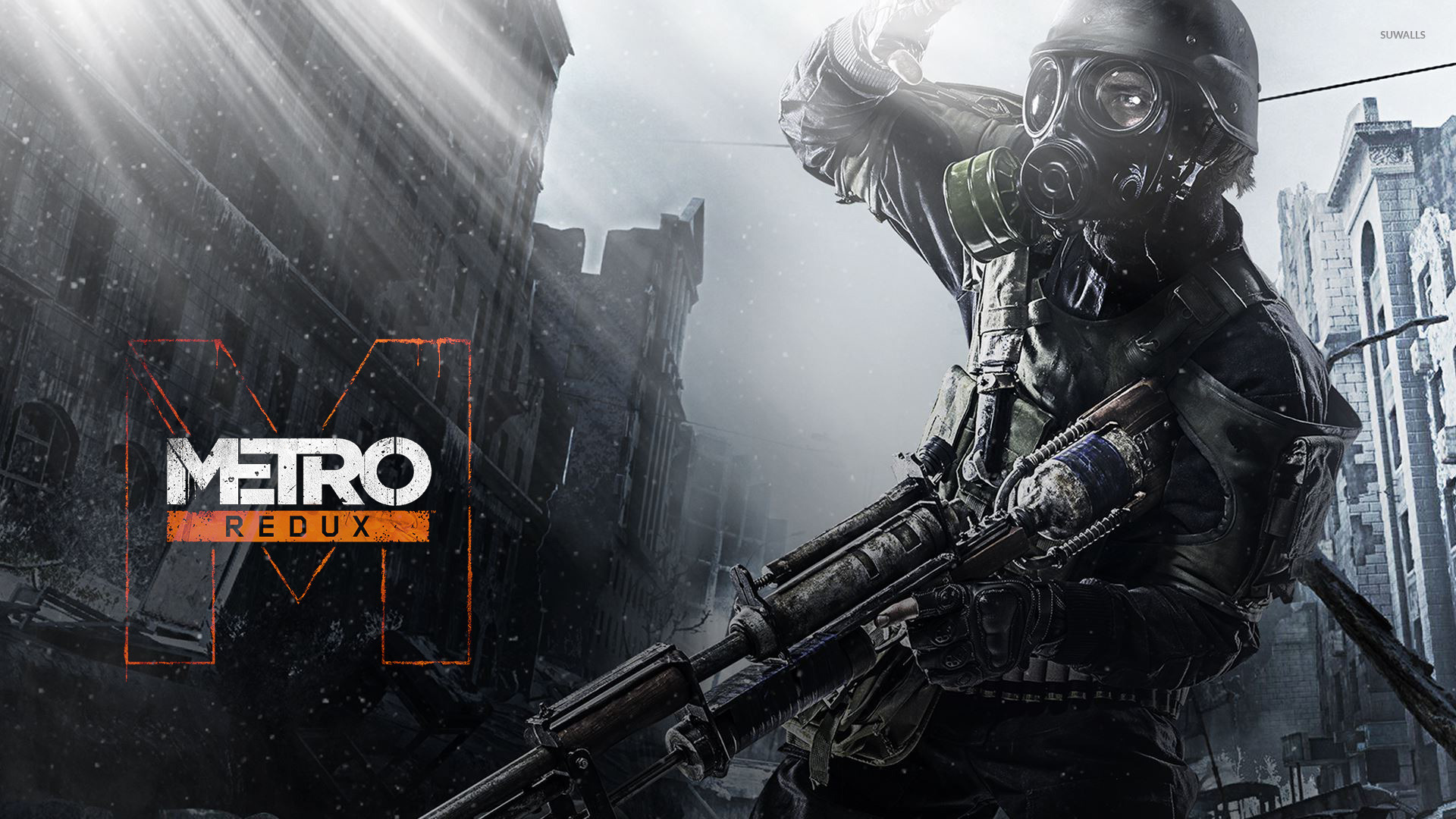 Metro Redux, featuring Metro 2033 and Metro: Last Light, are out now on Switch. Take a look at the official launch trailer below.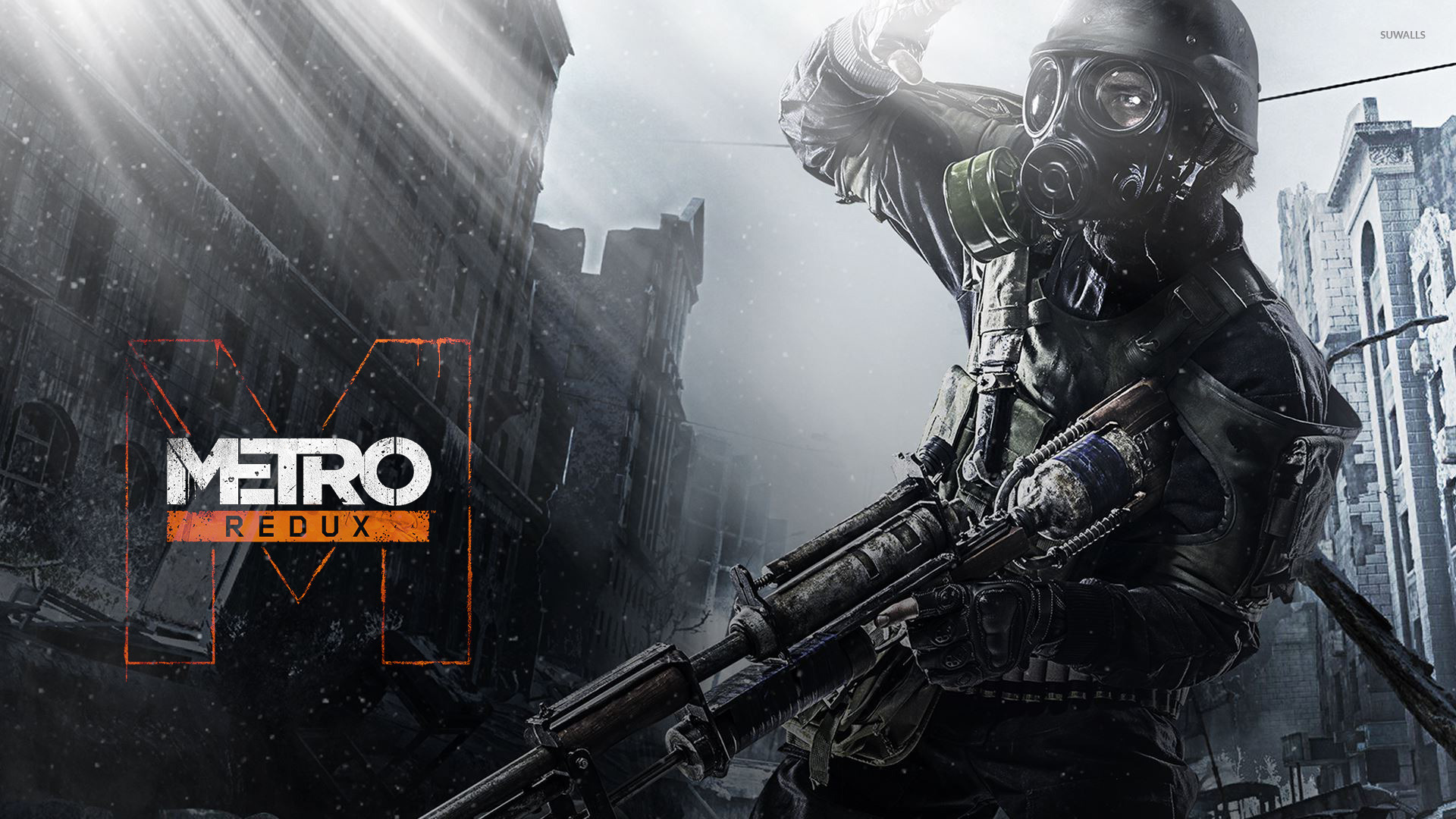 Ahead of its release on Friday, new footage has emerged showing Metro Redux on Switch. Footage of both Metro 2033 and Metro: Last Light can be found below.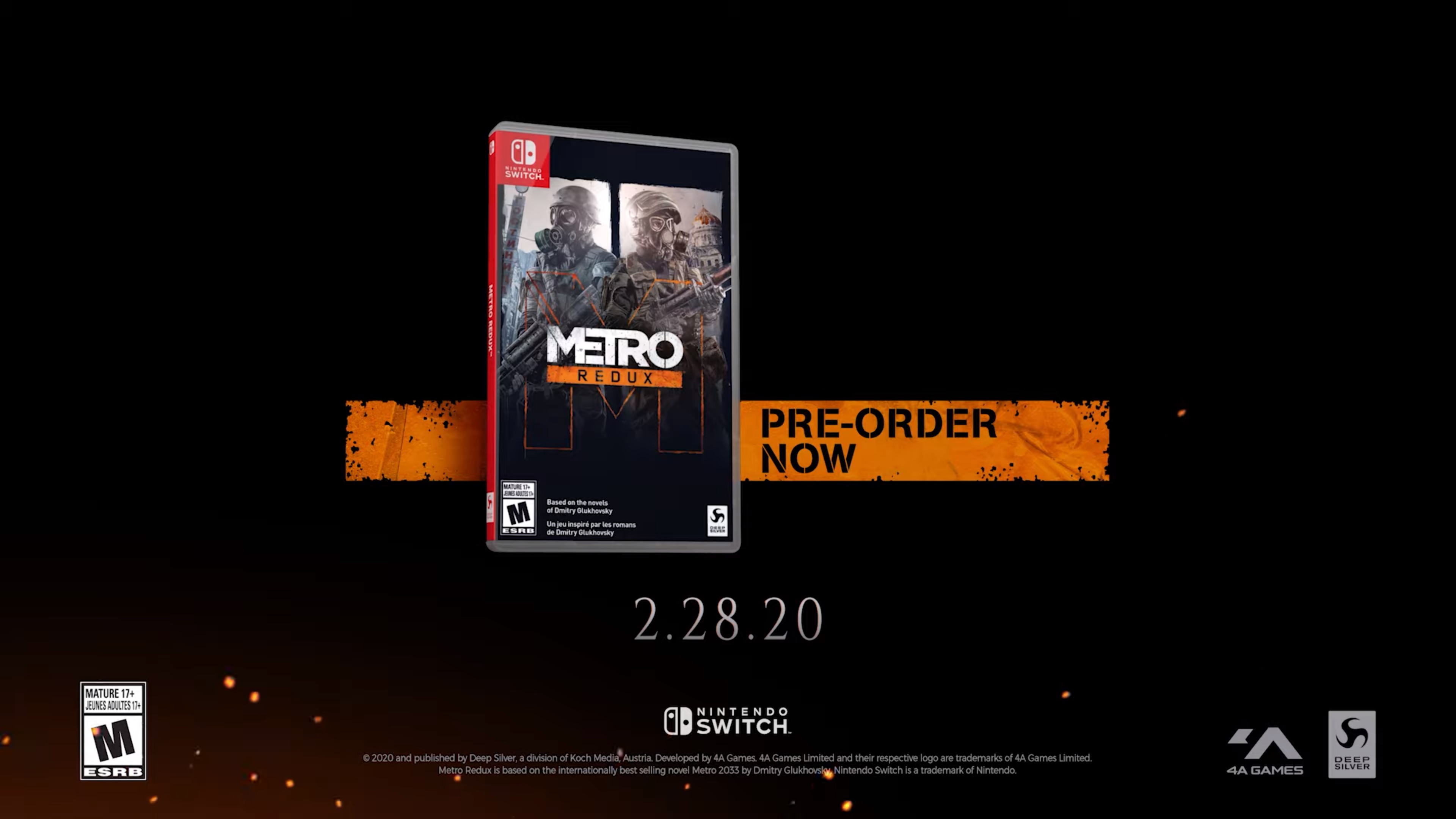 Publisher Deep Silver and developer 4A Games published a new batch of screenshots for the Switch version of Metro Redux. Find the images below.
Metro Redux launches physically and digitally for Switch on February 28.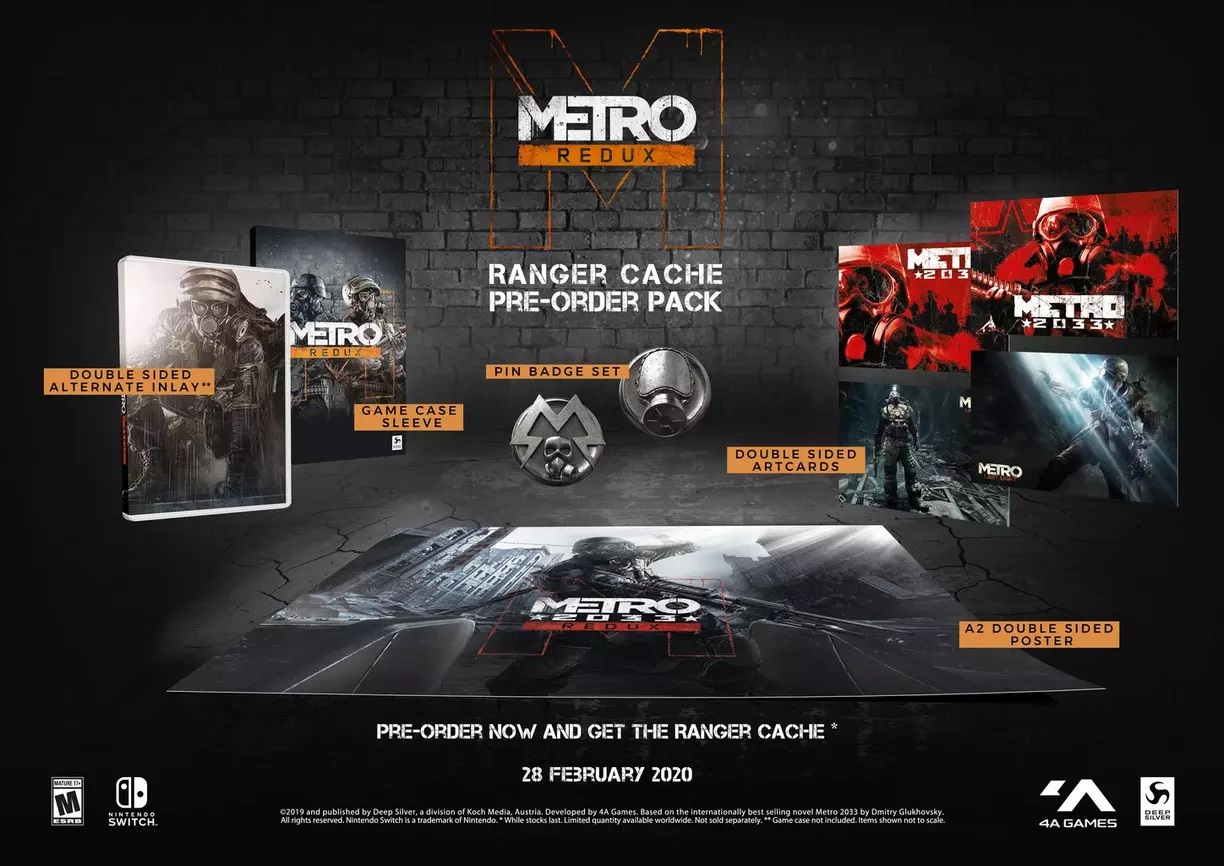 A substantial pre-order bonus has been revealed for Metro Redux on Switch. By reserving the game, players will receive access to the Ranger Cache Pre-order Pack.
The pack comes with a host of physical goodies. It includes a double sided alternate inlay, game case sleeve, pin badge set, double sided art cards, and one A2 double-sided poster.
You can pre-order Metro Redux for Switch on GameStop. It's also up on Amazon without the bonus, so it's unclear if this will be a GameStop-exclusive.
Thanks to Jake for the tip.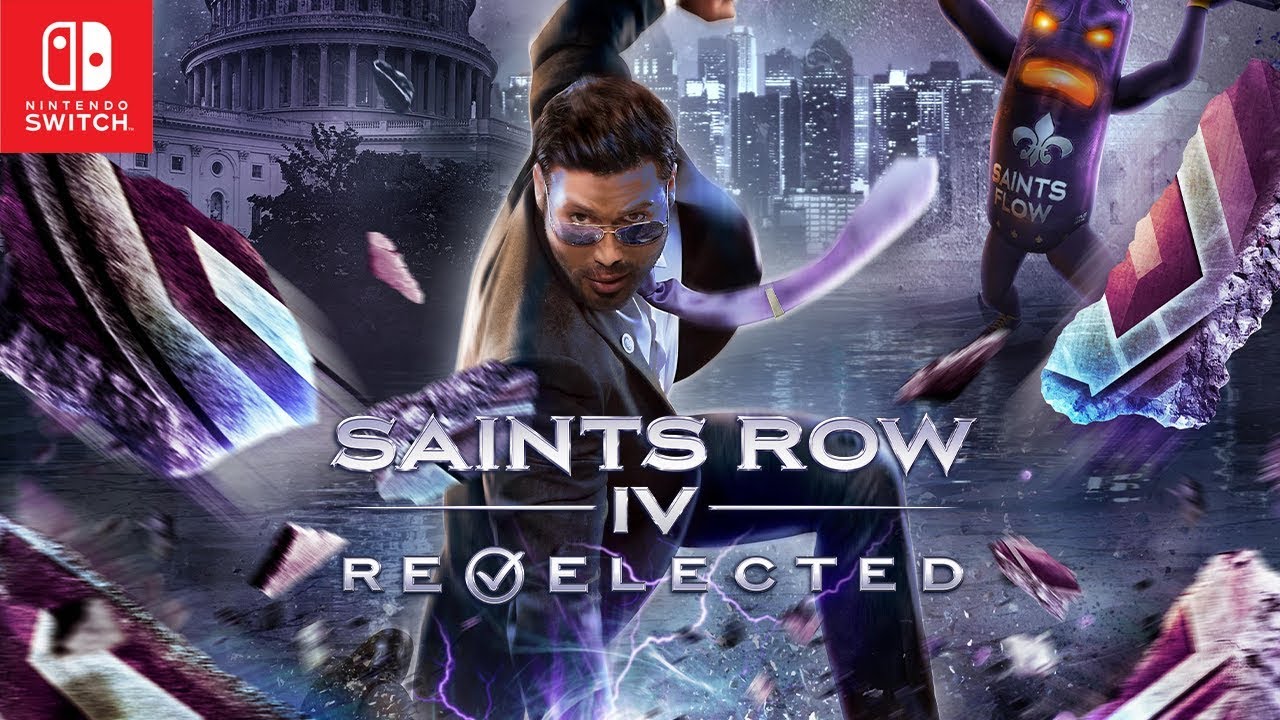 Saints Row IV: Re-Elected, which was listed for Switch by multiple retailers, has now been officially announced. Publisher Deep Silver has passed along word that the port will indeed launch on March 27.
Saints Row IV: Re-Elected retains the same zany, open-world antics of the original release. 25 DLC packs are also built right in.
Here's some information about the game as well as the first Switch trailer: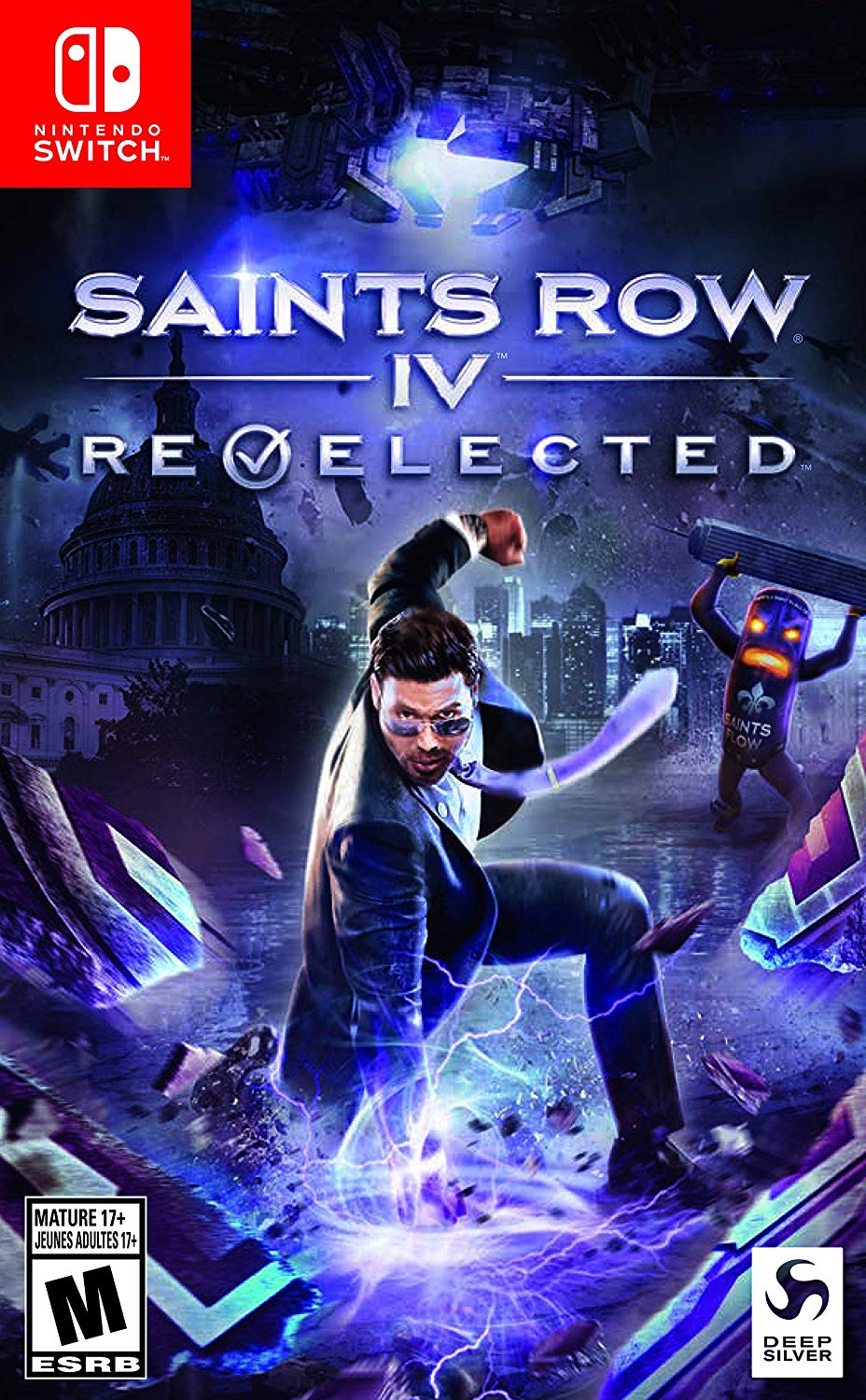 Saints Row IV was thought to be coming to Switch after it was listed by a French retailer. A page for the game has now popped up on Amazon as well, all but confirming the news.
Amazon says that Saints Row IV will be released for Switch on March 27. GameFly has a listing up as well with the same date.
Here's an overview of Saints Row IV, along with some screenshots: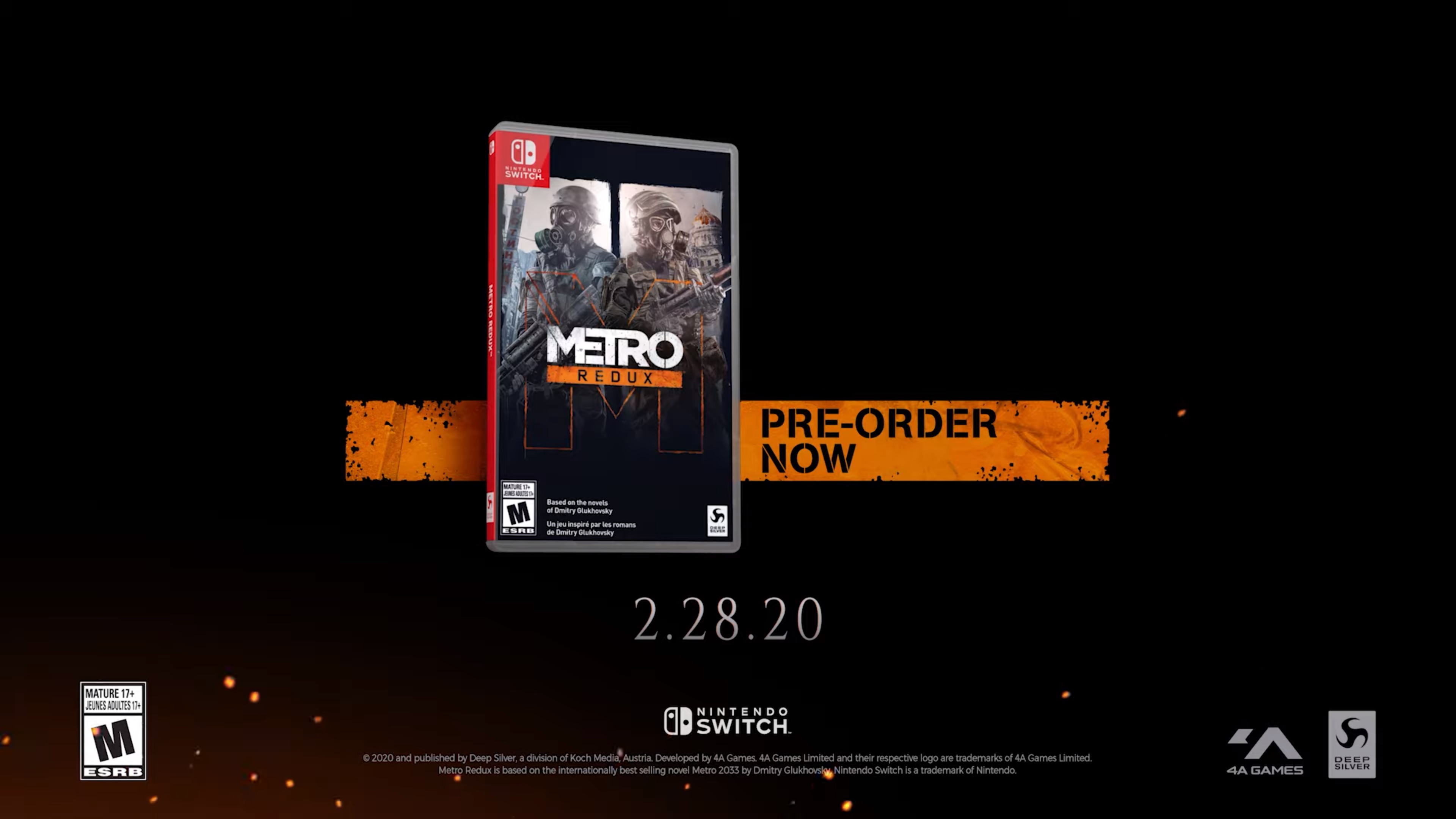 Deep Silver and 4A Games today announced Metro Redux, a package containing Metro 2033 and Metro: Last Light. Retailers previously leaked the collection.
Metro 2033 and Metro: Last Light will have their two campaigns as well as all DLC. The game will be offered physically and contains all content on a 16GB cartridge with no download needed.
Here's the full announcement for Metro Redux, along with a trailer: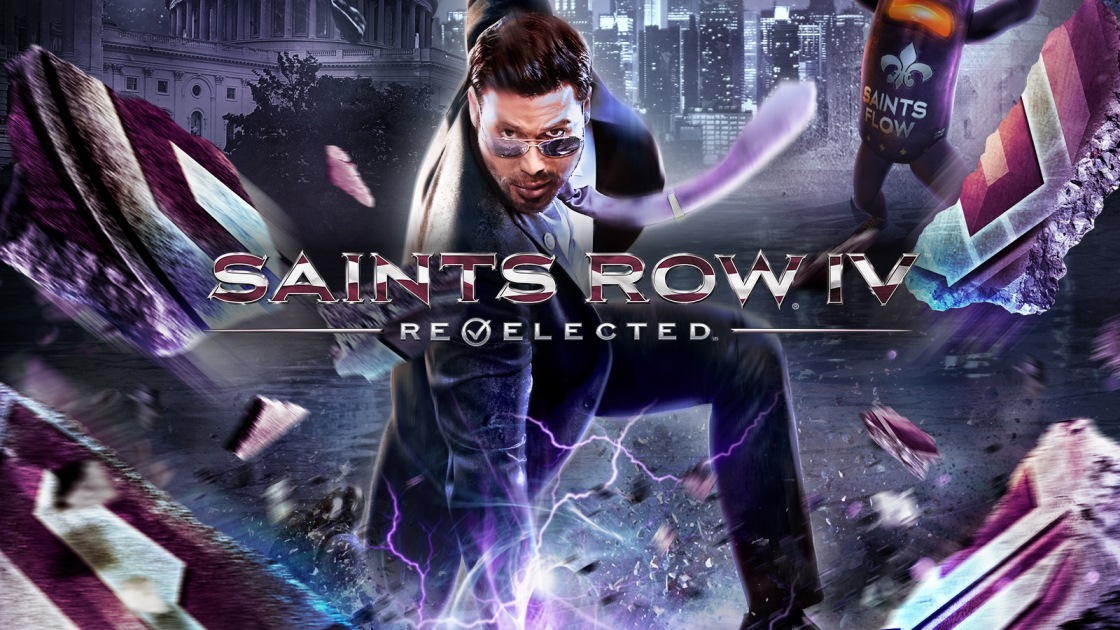 Switch already has one Saints Row game in Saints Row: The Third – The Full Package, which launched last year. Its sequel may now be on the way as well.
GameXplain spotted that French retailer Cultura listed Saints Row IV: Re-Elected for Switch, though that page has since been removed. A distributor in France has a similar listing up, and while it's labeled for PS4, the consensus is that this was just a mistake – especially since the EAN product numbers are identical. The PS4 version has also been out for quite some time, and there's a March 27 release date listed here that makes sense for Switch since it's the only current console without the game.
For those that haven't heard about Saints Row IV previously, here's a handy overview and trailer: