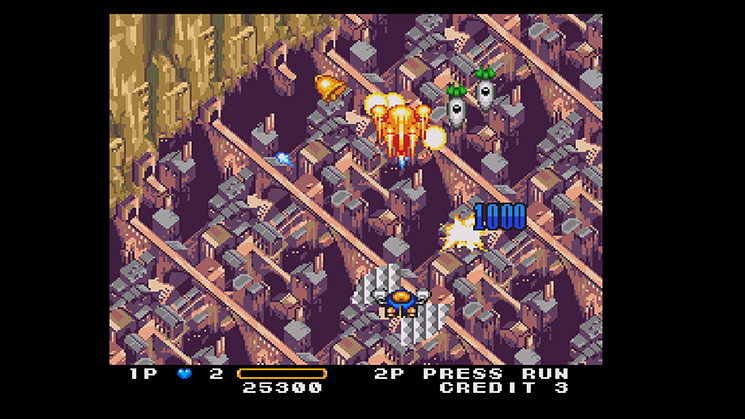 Two Virtual Console games are releasing for Wii U in North America this week. According to Nintendo's website, Detana Twin Bee and China Warrior will be out tomorrow.
Here's an overview of Detana Twin Bee:
Here come Twinbee and Winbee on a mission to save the planet from evil alien invaders! Standing in their way are six stages full of goofy enemies! Play as Twinbee in one-player mode, or team up with Winbee in two-player-cooperative mode. With powerful attacks like Big Shot, or Twin Attack and Burst Attack in two-player mode, there's plenty of sting in their arsenal! Use your Shot to transform Bells that appear in stages into items with various effects. Stock up on these bad boys to expand your attack range and really have a blast!
And China Warrior:
It's up to the kung-fu master Wang to defeat the Dark Emperor, who stands at the top of the kung-fu world in China. Punch, kick, and jump kick your way through all the enemies in the path between you and the three bosses of each stage. Skillfully fight your way through all 4 stages. Be sure not to miss recovery items while dodging enemy attacks! One-on-one fights against the game's realistic bosses will get you so excited that you'll feel like you're in the middle of a kung-fu movie!
Detana Twin Bee and China Warrior will be priced at $5.99 each.