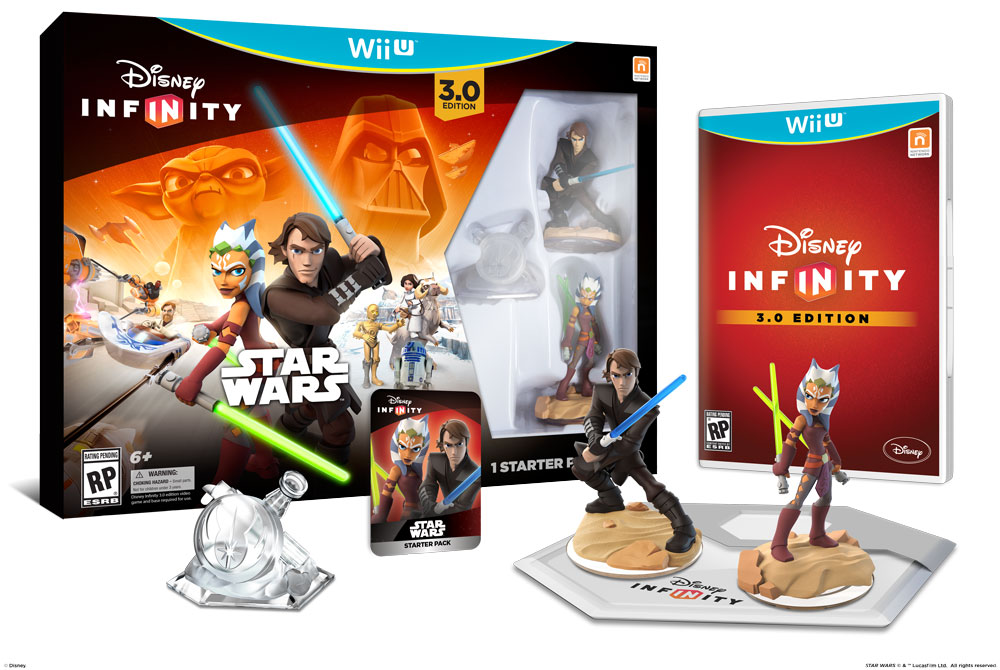 New screenshots are now available showing some of the elements that were announced for the game yesterday. That includes a look at the Keyblade, Good Dinosaur, and more.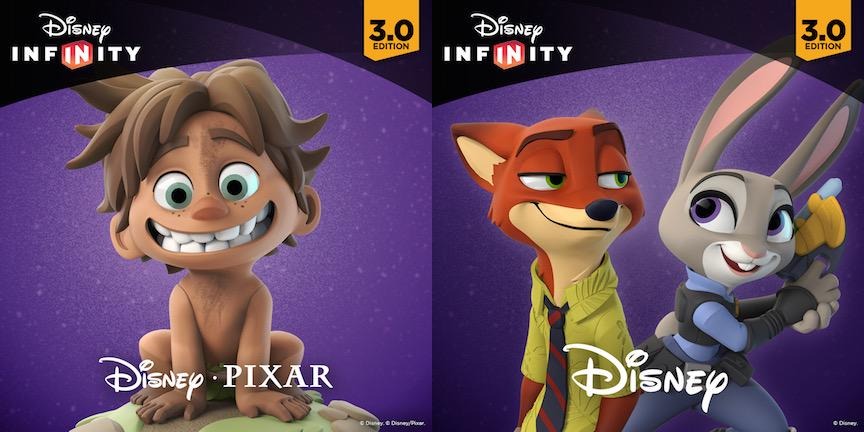 Several announcements about Disney Infinity 3.0 were made during the D23 Expo earlier today.
A new Play Set is on the way known as "Marvel Battlegrounds". This features new story-based levels, and it will be the first play set with 4-player cooperative multiplayer. Marvel Battlegrounds launches in spring 2016.
Disney Interactive has many new figures on the way. Hulkbuster and Ultron are coming in November, followed by Spot from Pixar's The Good Dinosaur and Judy and Nick from Disney's Zootopia. Peter Pan will also be getting a figure sometime in 2016.
Last but not least, a new set of limited edition Light FX Star Wars character figures were unveiled. Consumers will be able to pick up figures based on Luke Skywalker, Darth Vader, Anakin Skywalker, Yoda, Obi-Wan Kenobi, and Kanan Jarrus this holiday. Each one features Lightsabers that light up when placed on the Disney Infinity base.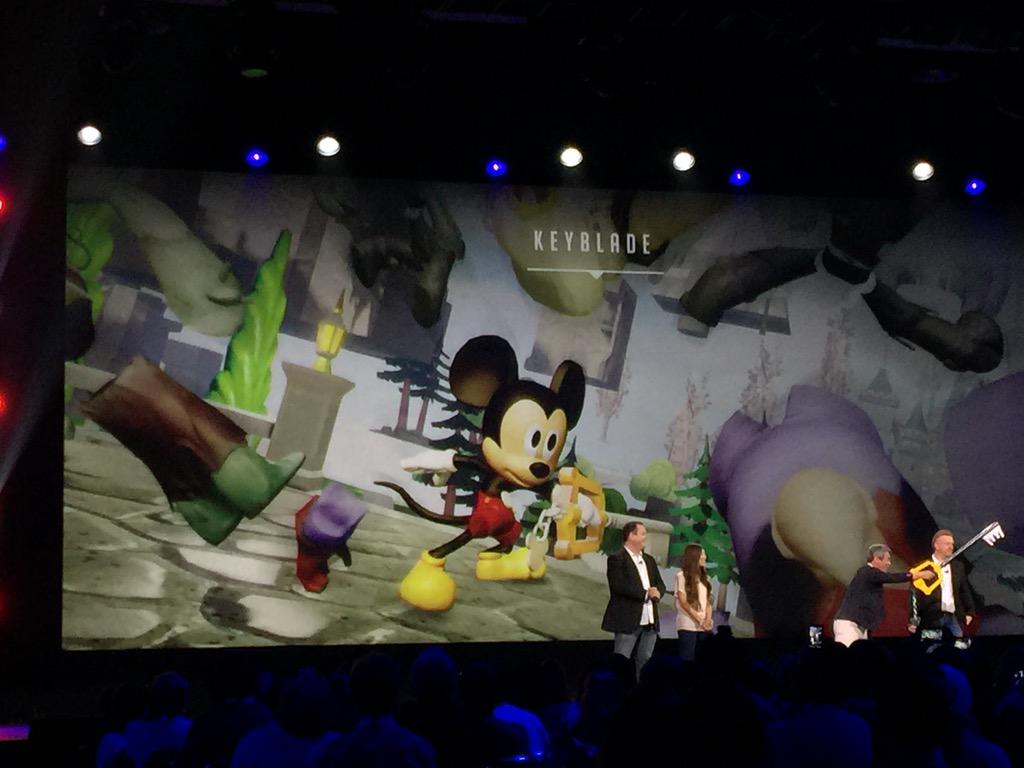 Each one of the Disney Infinity games have featured something known as the "ultimate unlock". These are special rewards available to those who collect all of the related figures.
At the D23 Expo, it was revealed that Disney Infinity 3.0's ultimate unlock is none other than the Keyblade from Kingdom Hearts. There are also 5,000 Kingdom Hearts costume change power discs being distributed to attendees, which will never be sold in stores.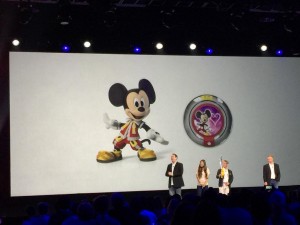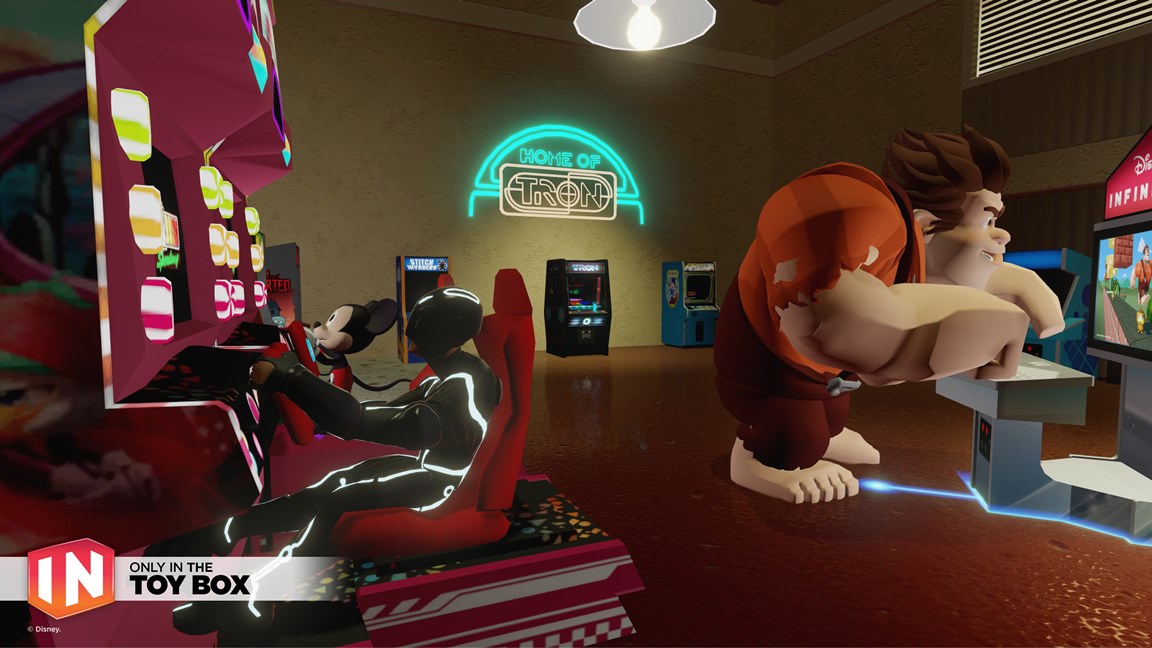 Disney Interactive sent out new details about the new Toy Box features in Disney Infinity 3.0.
A sampling of new Toy Box features, tools and toys are as follows:
New features
· Toy Box Hub: The Toy Box Hub is an all-new launch area where players' creativity and imagination take flight. This is where every adventure begins and where players come to play their way. Uncover six gameplay zones – platforming, combat, racing, interiors, community, and farming – to learn about building and experience playing in the Toy Box all at the same time.
· Flynn's Arcade: For the competitive Toy Box player, Flynn's Arcade offers multiplayer with other Disney Infinity 3.0 players any time they want. Using a "lobby style" multiplayer system, fans can now play with anyone online without having to wait for their friends to be online.
· El Capitan: View episodes of Toy Box TV, preview and download the latest and greatest community made Toy Boxes or just hang out in the lobby of this landmark theatre. When players are connected online and walk in the theatre, they have easy access to lots of new Disney Infinity 3.0 content.
· Sidekicks: Recruit Townspeople Sidekicks to support in combat, unlock exploration modes to help build in the Toy Box, and cultivate crops. Give Townspeople Sidekicks different jobs with customised gear or make them more powerful by boosting their stats with the food and treats they grow.
· Farming: Feed, clothe, and nurture Townspeople Sidekicks, and guide them to plant, care for and harvest crops to eat. The more players feed them, the higher their stats will go, and the more fun they can have — including throwing fun parties in three new party rooms and a Sidekick Suite.
New tools
· Path Creator: Create custom, controllable paths in the Toy Box that other toys, objects, friends, enemies and more can travel along. This toy can also be used to create races, side-scrolling games, rail slides and more.
· Toy Dispenser: Step on one of the four colored buttons, each with a different type of toy, and the Toy Dispenser will give a toy to play with. This new feature now allows players to instantly access toys instead of having to unlock them through gameplay.
· Music Note Creator: Players can make their own music by using instruments and toys to play various notes.
New toys
· Main Street USA Storefronts and buildings: These new pieces give Toy Boxes the official look of Main Street USA with familiar elements such as Main Street Lighting and Turnstyles.
· Elsa's Ice Palace: Place Queen Elsa's Ice Castle on the North Mountain in a Toy Box to create a Frozen themed adventure (unlockable in the Toy Box Speedway Expansion Game).
· Marshmallow: Players can now add this new toy to their Toy Box, the fearsome guardian of Elsa's palace from the movie Frozen (unlockable in the Toy Box Speedway Expansion Game).
· New vehicles: Check out other new popular vehicles such as Mad Hatter's Teacup, Splash Mountain log, TRON Light Cycle, and more.
Disney Infinity 3.0 launches on August 29 in North America and August 28 in Europe.
Source: Disney Interactive PR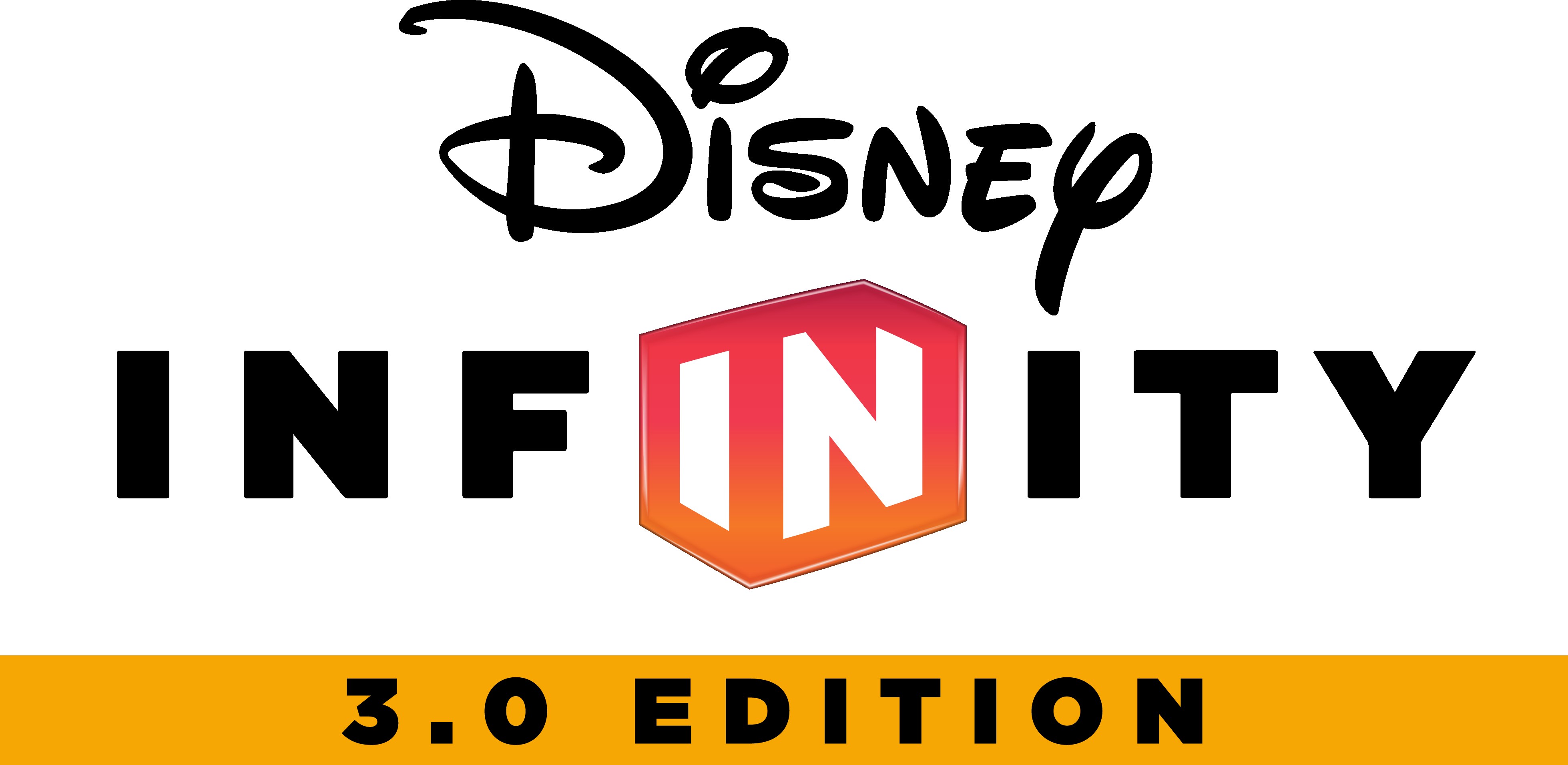 During the Disney Infinity Toy Box Summit 2015, Disney Infinity 3.0's opening cut-scene was shared. Check it out below.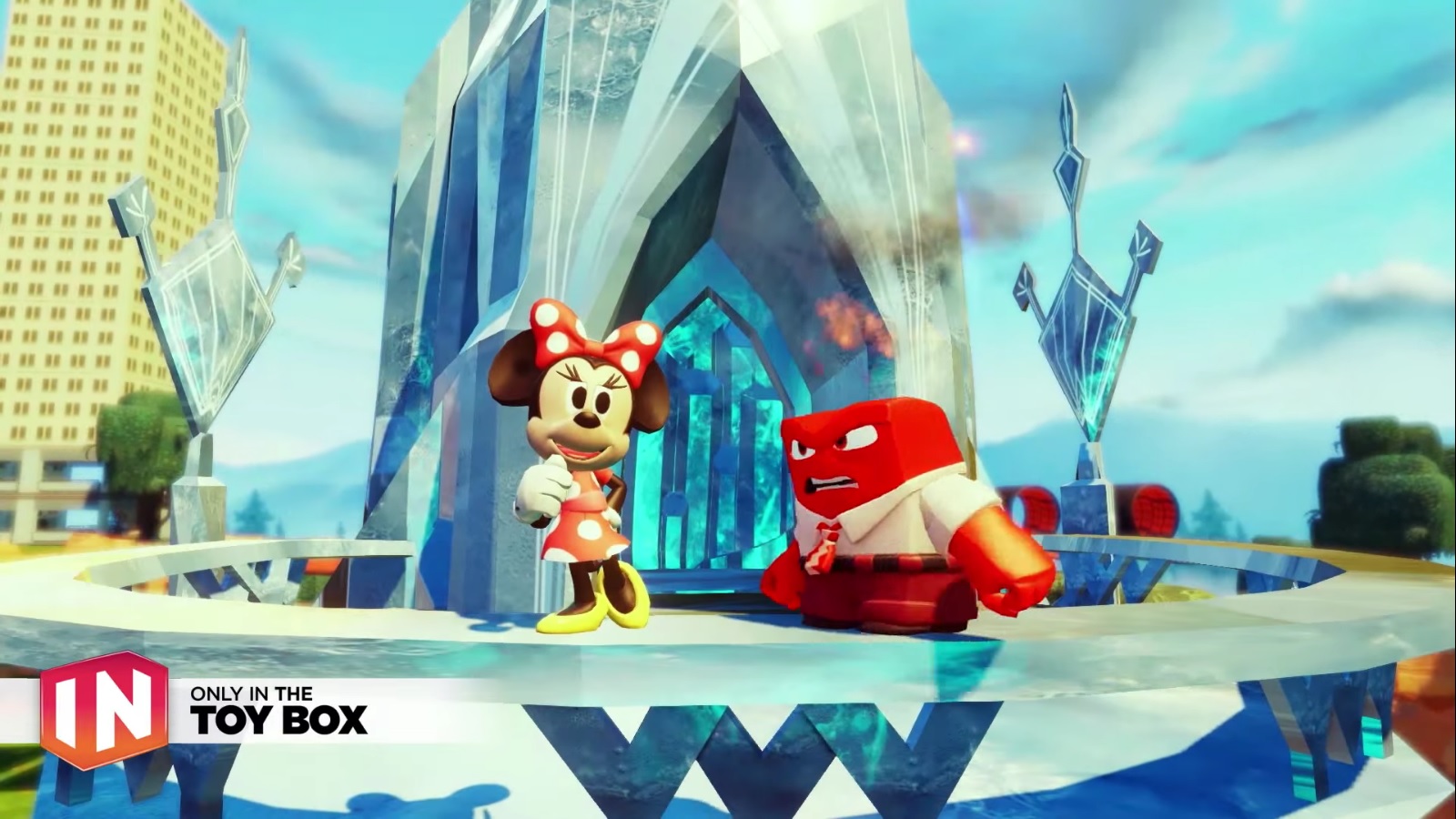 Disney Interactive has shared a new Disney Infinity 3.0 trailer to show off the new features included in the Toy Box. You can view the video below.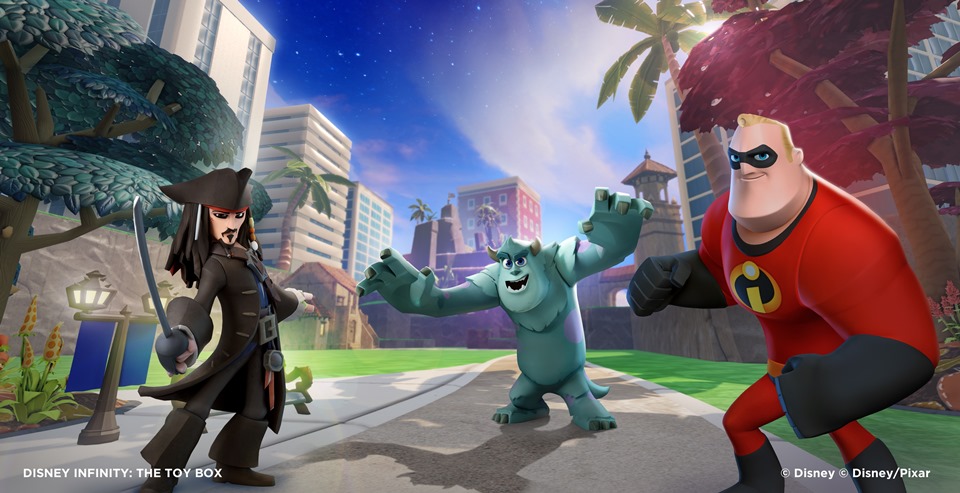 During the third quarter of 2015, Disney's interactive division took a bit of a sales dip. This division, which is responsible for games and game-like toys, dropped $58 million for a total of $208 million. Disney attributed the loss to the slowdown of Disney Infinity sales.
Now, this isn't actually unexpected. Disney Infinity 2.0 launched last September, so it's only natural that sales would decline. Things will likely pick up again once Disney Infinity 3.0 arrives.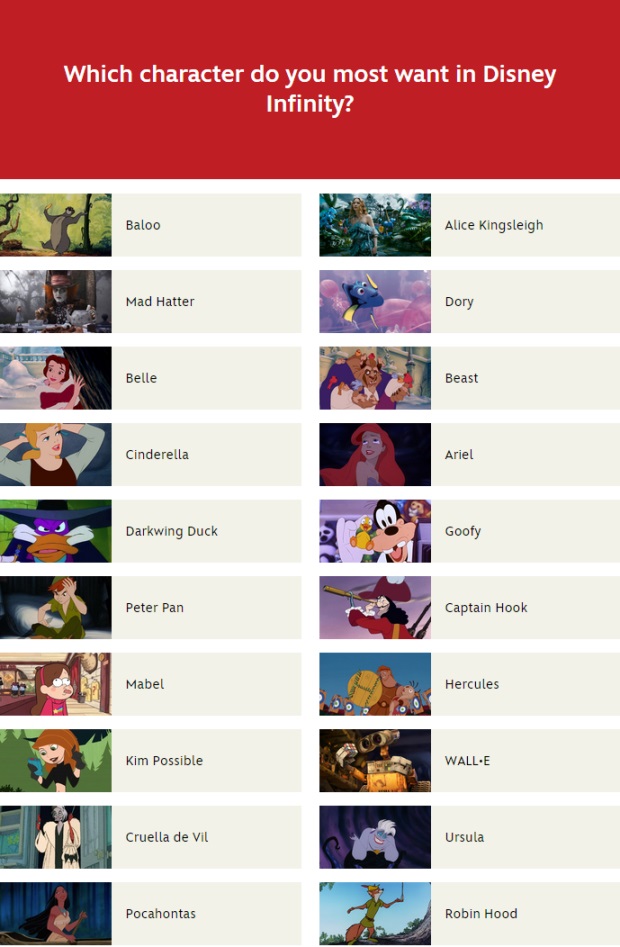 A new poll has opened that allows fans to choose the next character for Disney Infinity. There are twenty options in total, including Beast, Peter Pan, Hercules, and even WALL-E.
To vote, simply participate in the poll here. Fans can also tweet at Disney Infinity, or comment on their Instagram or Facebook using #OurDisneyInfinity and their top pick.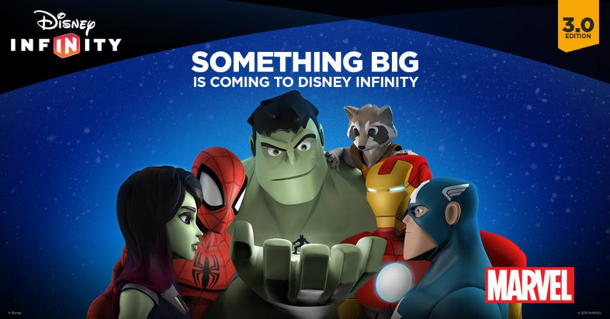 Disney Interactive is teasing Ant-Man for Disney Infinity 3.0. On its social media pages, the above image has been posted. It's a clear sign that Ant-Man is coming to the game.
The only question is how Ant-Man will be represented in Disney Infinity 3.0. A figure would make sense, but a Power Disc is another possibility.

Two new characters have been announced for Disney Infinity 3.0. Ultron and Hulkbuster have been confirmed for the game, and both will be getting their own figures.
Bill Rosemann, creative director for Marvel Games, said of the decision to include these characters:
"We selected Ultron and Hulkbuster very deliberately because we knew the reaction to them was so strong. People would want to experience these characters in the Infinity format."
In Disney Infinity 3.0, Ultraon possesses an ability to summon bots from the ground to attack enemies. He can also take advantage of a "wave of destruction" energy blast that can be performed at long range, and his command over gravity allows him to magnetically pull foes close and then shoot them point blank.
Jeff Bunker, art director for Avalanche/Disney Interactive Studios, told USA Today that Hulkbusteris "about as big and bad as they get."