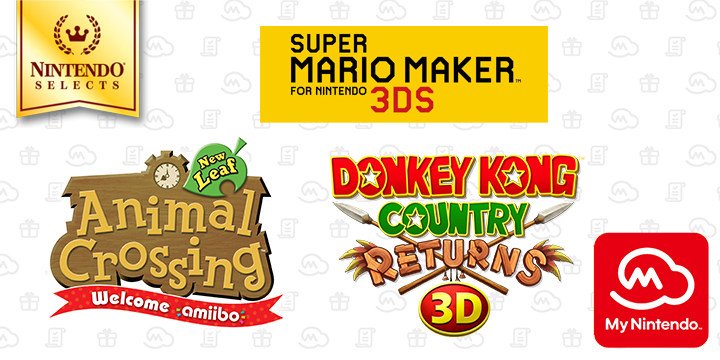 Three Nintendo 3DS games are joining the Nintendo Selects lineup in Europe starting tomorrow: Super Mario Maker for 3DS, Animal Crossing: New Leaf: Welcome amiibo and Donkey Kong Country Returns 3D. They will be available at a discounted price both in retail stores and on the 3DS eShop. Today, Nintendo announced that an additional 10% discount on the eShop for these games can be claimed via My Nintendo starting tomorrow at 10:00 BST.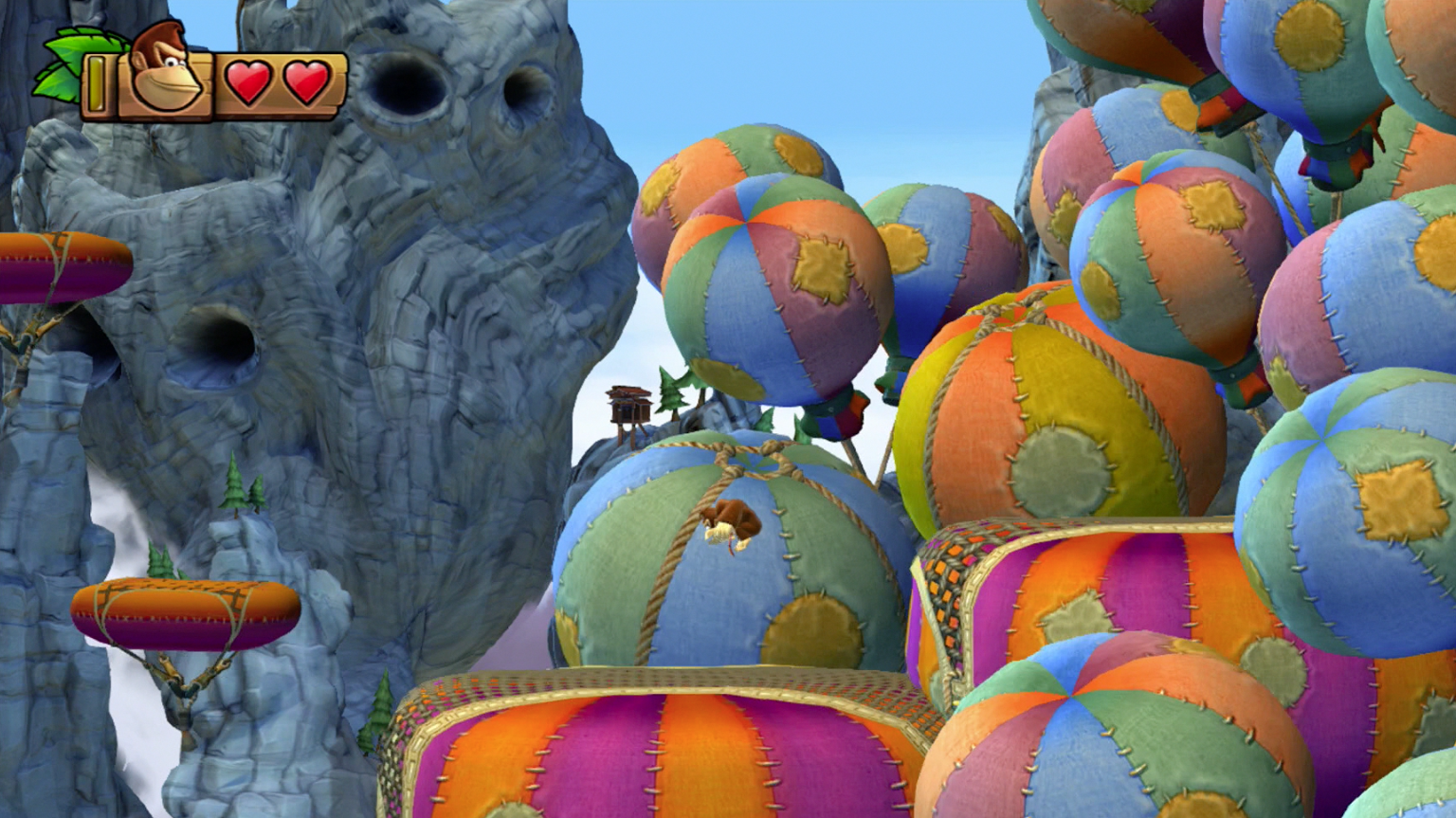 ON THIS EPISODE: It's all Donkey Kong, all the time! Not only does Austin discharge his thoughts on Donkey Kong: Tropical Freeze in spades, but Jack has been playing Donkey Kong Country Returns 3D all week so a bit of DK ping pong takes place as we compare the two games. Laura breaks the monotony with some talk of DS cult hit Ghost Trick: Phantom Detective though, so if you hate DK you'll be okay.
PLUS: There's not a whole lot of news, but listener mail supports the tail end of the show with questions about Wii U's GBA Virtual Console, whether Nintendo should have an E3 press conference or not, and whether grinding in an RPG is inherently broken or not.
AND: We discuss and eventually select the next game to be our Book Club game! The winner? Zero Escape: Virtue's Last Reward.

This Week's Podcast Crew: Austin, Jack, and Laura
---
Download this episode (click this link)
Subscribe via iTunes by clicking this thing!
Subscribe with Google by clicking this thing!
Subscribe with Yahoo something-or-other by clicking this thing!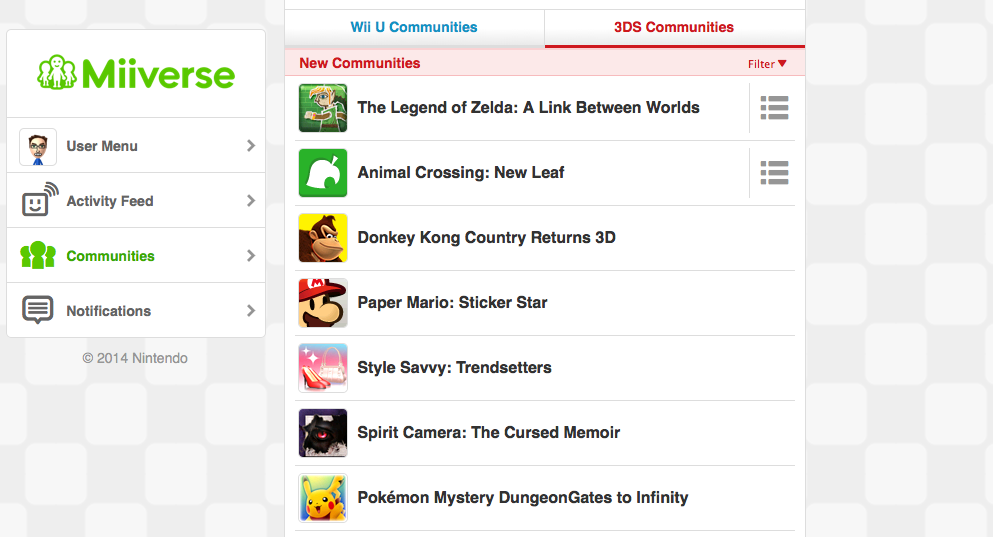 BREAKING NEWS! As you can see above, the following games have all had Miiverse communities added in their honor today:
– Style Savvy: Trend Setters
– Pokémon Mystery Dungeon: Gates to Infinity
– Pokémon Rumble Blast
– Paper Mario: Sticker Star
– Donkey Kong Country Returns 3D