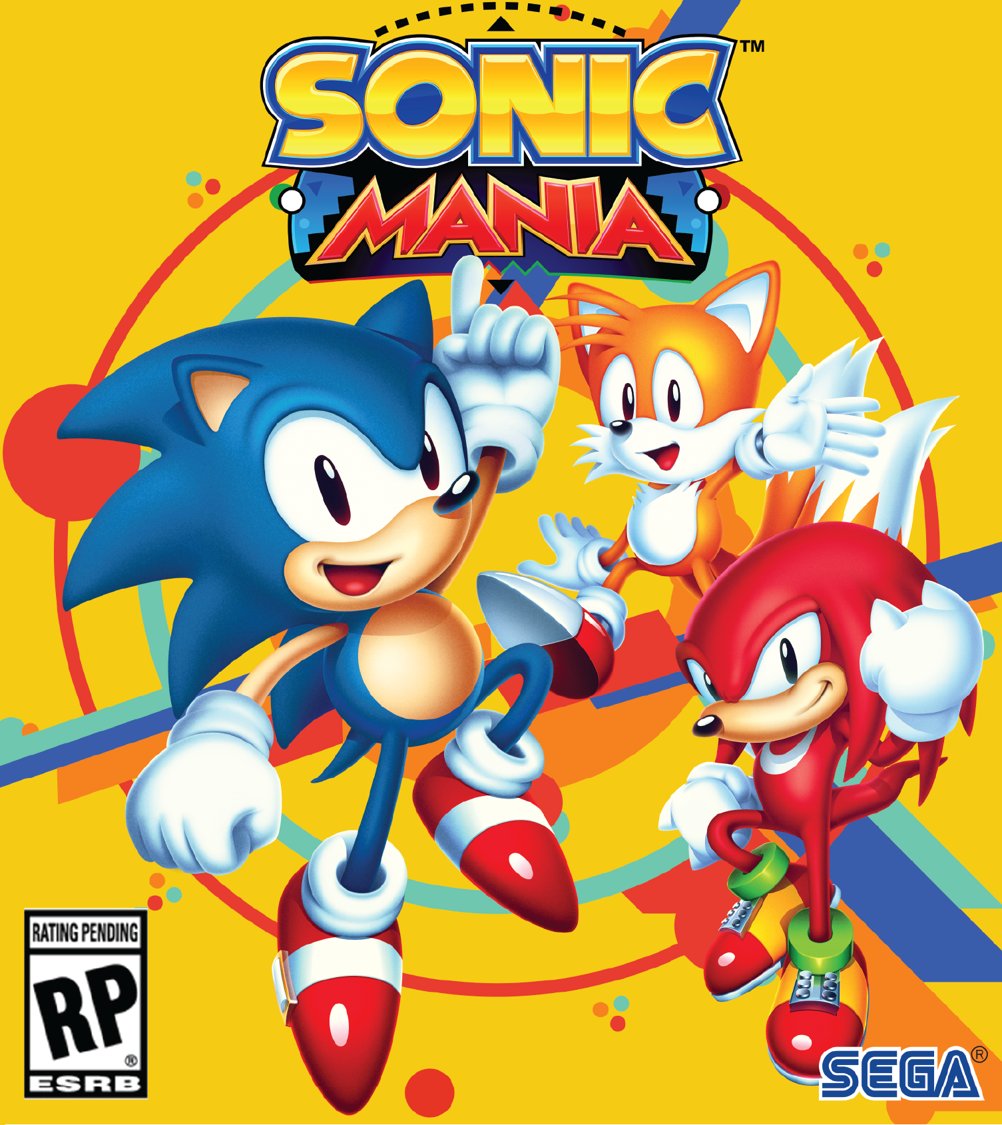 Sonic Mania is a pretty big deal. It's the first true 2D Sonic game in a very long time.
According to Sonic Team's Takashi Iizuka, the reception and reaction to Sonic Mania following launch will help SEGA determine the future direction of the franchise. Iizuka almost views the game as a gamble since the team is unsure if "it'll be accepted positively in the market."
Iizuka's full words are as follows:
"[laughs] In the past two decades Sonic games have been trying to target a broader audience from kids to adults. And Forces has that same idea, so that means a wider range of characters that we know children like. Even if other fans may not be quite as keen.

But for Mania it's kind of like a new approach. To target specifically 2D fans. So we don't know whether it'll be accepted positively in the market. We'll find out after the game's released, and we can figure out the direction of future titles after seeing the reaction."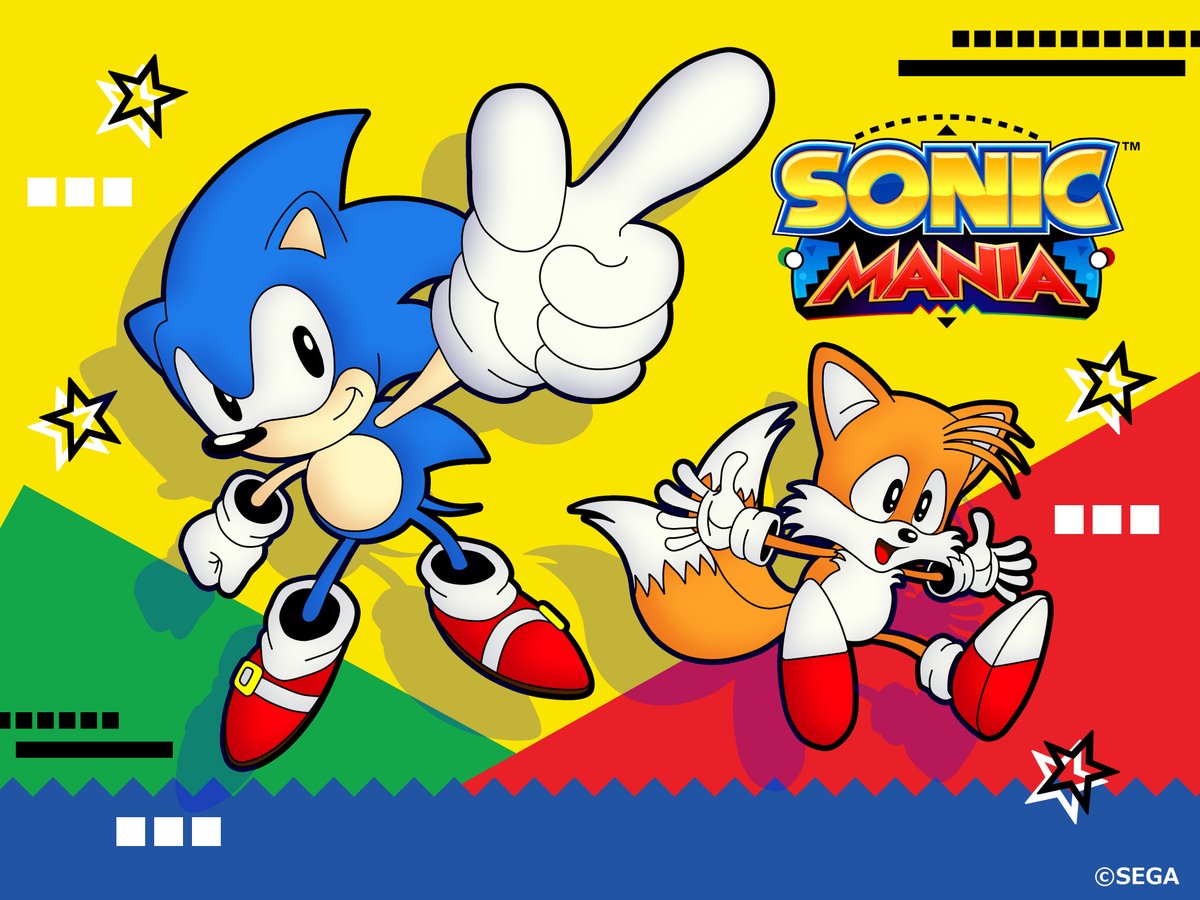 Naoto Ohshima is best known as the original designer for Sonic. Although he's no longer with SEGA, Ohshima certainly hasn't forgotten the franchise. And in celebration of Sonic Mania's launch next month, he's drawn up some special art, which we have above.
I am grateful to Mr. Iizuka & Mr. Aaron & Sonic Mania team. And I am grateful to everyone who supports Sonic Mania.
Thank you very much!!! https://t.co/EqbqJvfFLJ

— Naoto Ohshima (@NaotoOhshima) June 30, 2017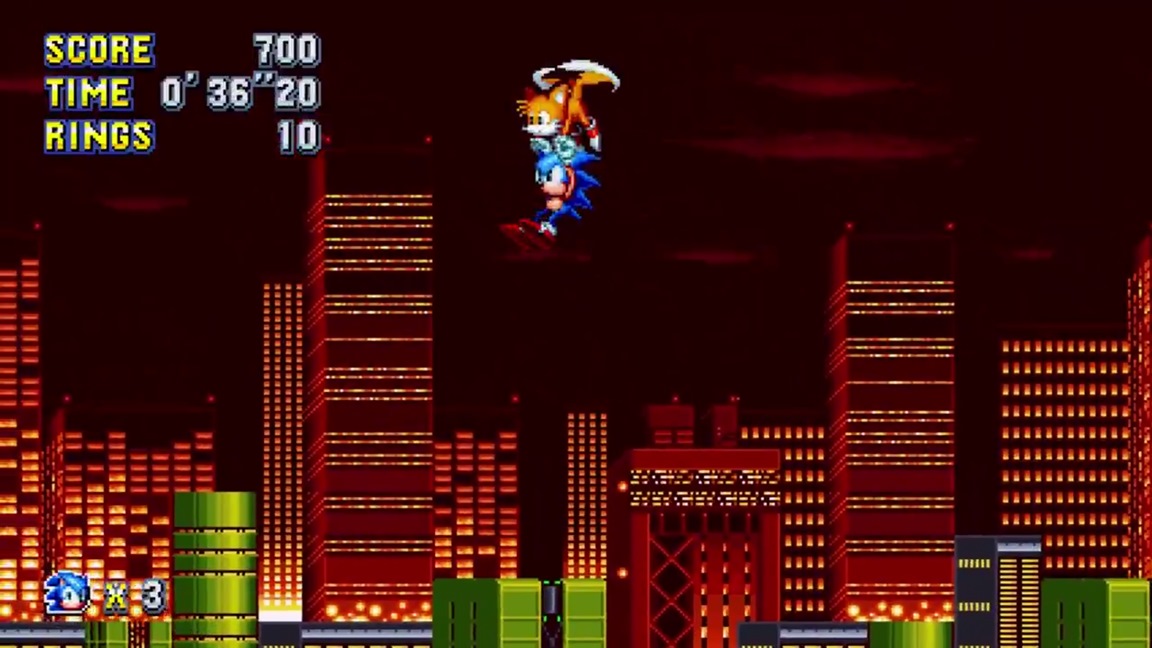 Sonic Mania has a neat little feature that you may not be aware of. When playing alone, if you hold ↑ and press Jump twice, Tails will carry you.
This actually wasn't in previous Sonic Mania builds, and it was only added in recently. One tester even filed it as a bug, but of course it's actually just a feature in the game.
Sonic Mania has a really great new feature: when playing alone, hold ↑ and press Jump twice to make Tails carry you! https://t.co/b0hZOiijkL pic.twitter.com/VXNr6khDY5

— Nick Robinson (@Babylonian) June 14, 2017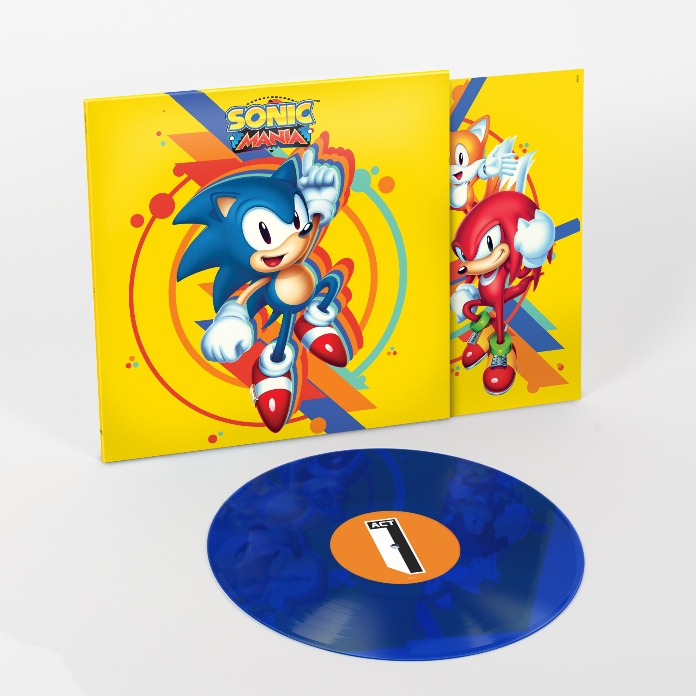 SEGA is celebrating Sonic's 26th anniversary with a special announcement for Sonic Mania. In partnership with Data Discs, a Sonic Mania Vinyl Album will be released.
Here's what you can expect:
"Featuring select tracks by Sonic Mania composer Tee Lopes, as well as exclusive new gatefold art featuring Sonic, Tails, & Knuckles exploring the lush vistas of Green Hill Zone Act 2, the Vinyl album is a must-have for any fan or Sonic music aficionado, and a gorgeous addition to any Sonic collection."
Fans can pick up the Vinyl in three variations: Sonic Blue, Classic Black and a Limited Edition version. Pre-orders will be held at data-discs.com in late July.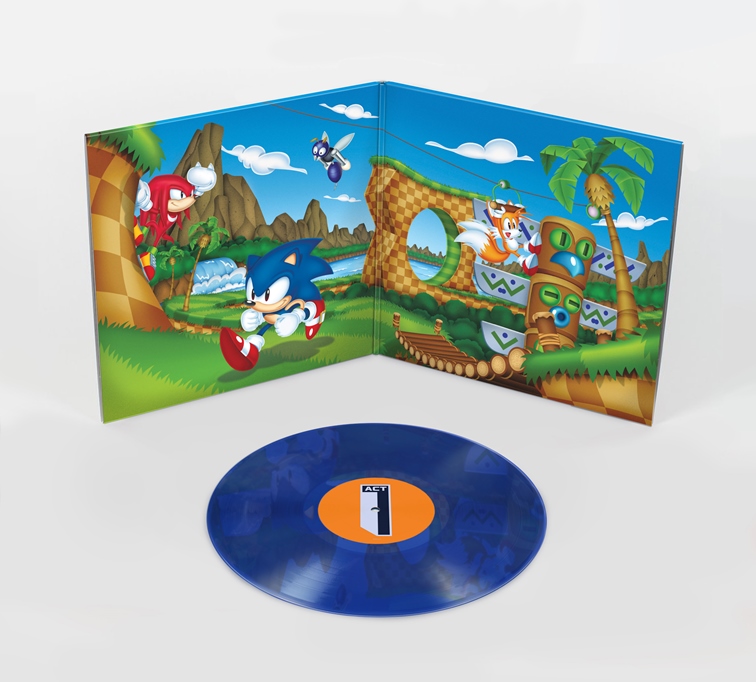 Source: SEGA PR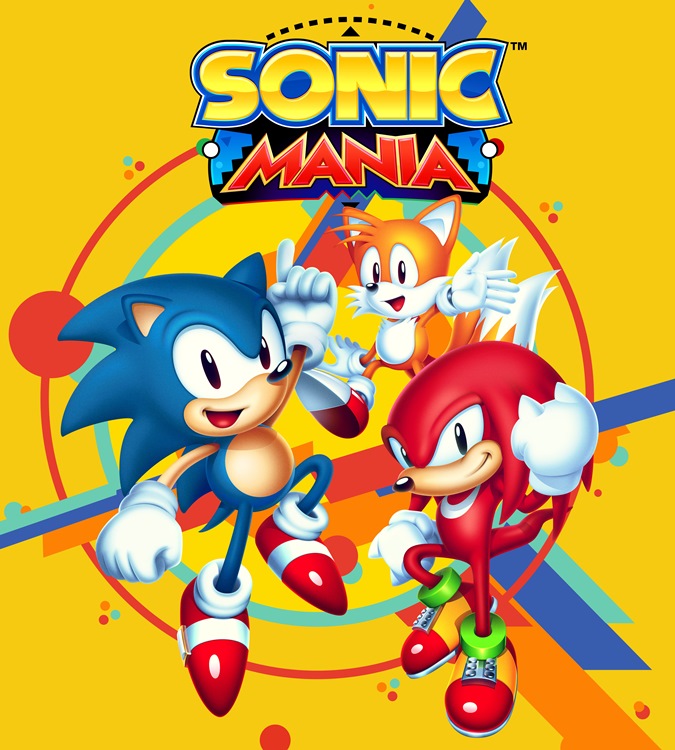 Nintendo World Report uploaded footage of Sonic Mania from E3, check it out below.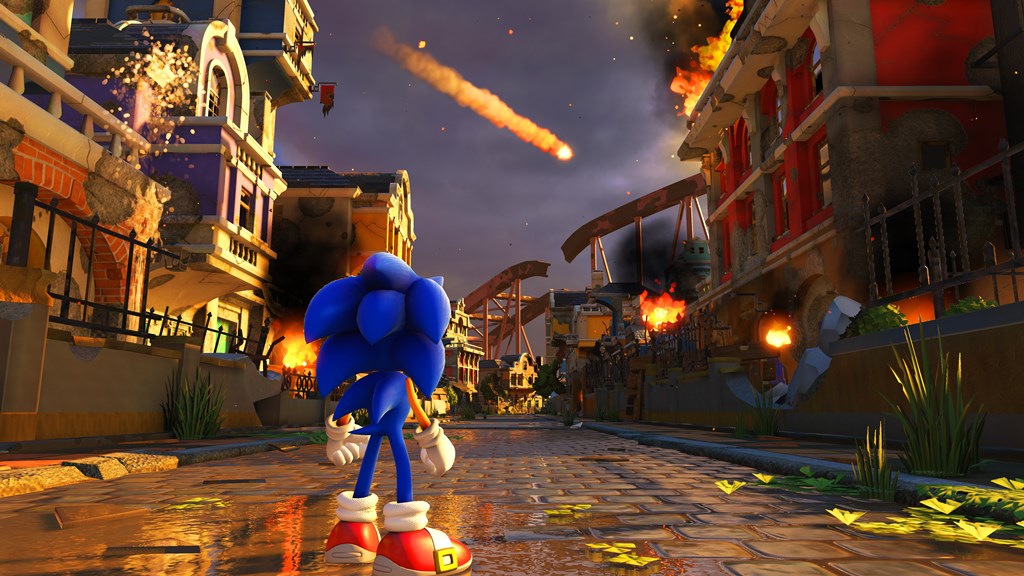 IGN has another couple of videos up showing Sonic Forces and Sonic Mania in action. Both can be found below.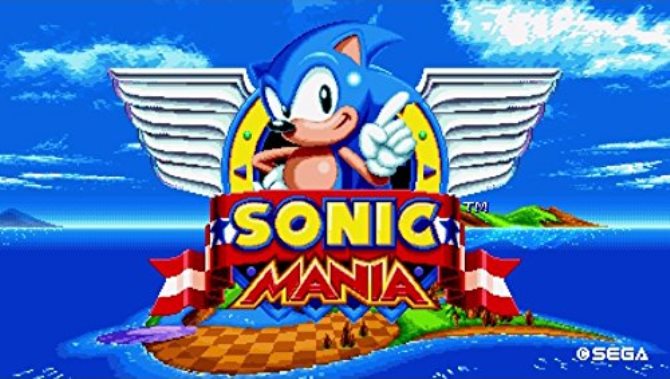 In addition to Sonic Forces, SEGA also showed off Sonic Mania footage during Twitch's Pre Pre Show at E3 2017. Have a look at the video for gameplay of the Green Hill Zone Act 2 boss battle and more.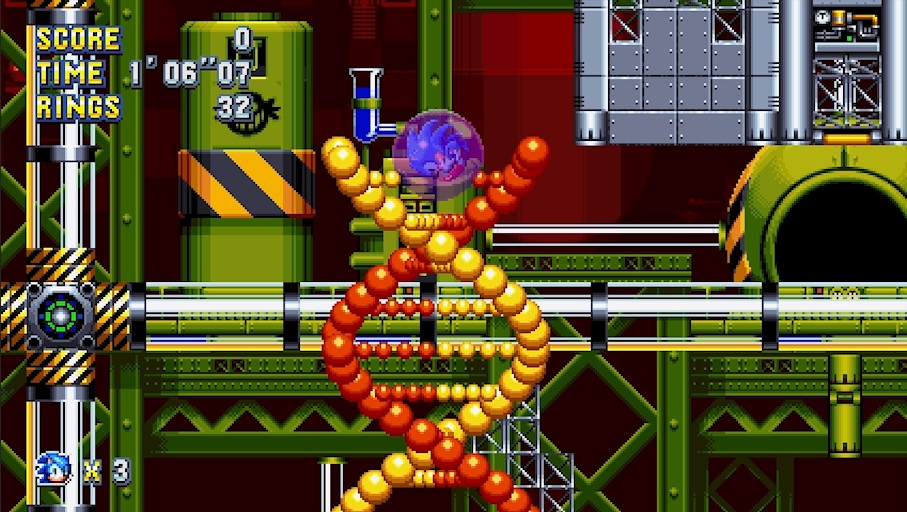 Sonic Mania features a mix of remastered stages from previous entries in the franchise as well as new ones. In its recent reveals though, SEGA has been focusing on the older levels. There is a purpose behind this.
Speaking during an official live stream a couple of days ago, Sonic PR and social media manager Aaron Webber explained that SEGA is showing more of the classic stages so that the new ones will remain a surprise for players. Webber added that they don't want to spoil the entire game for fans. When we get closer to launch, if there happen to be any unauthorized spoilers, it'll then be up to each person to decide if they want to spoil things for themselves.
Webber also commented on the length of Sonic Mania during the live stream. Ultimately it'll come down to how much players explore levels and how fast they go. Similar to early classic Sonic games, "if you're really good" and "if you know all of the tricks, you can shave off a lot of time." However, "it will still take awhile if you want to beat the game as Sonic, as Tails, and Knuckles." Webber also teased "other elements" that can extend gameplay, which we assume will be discussed later.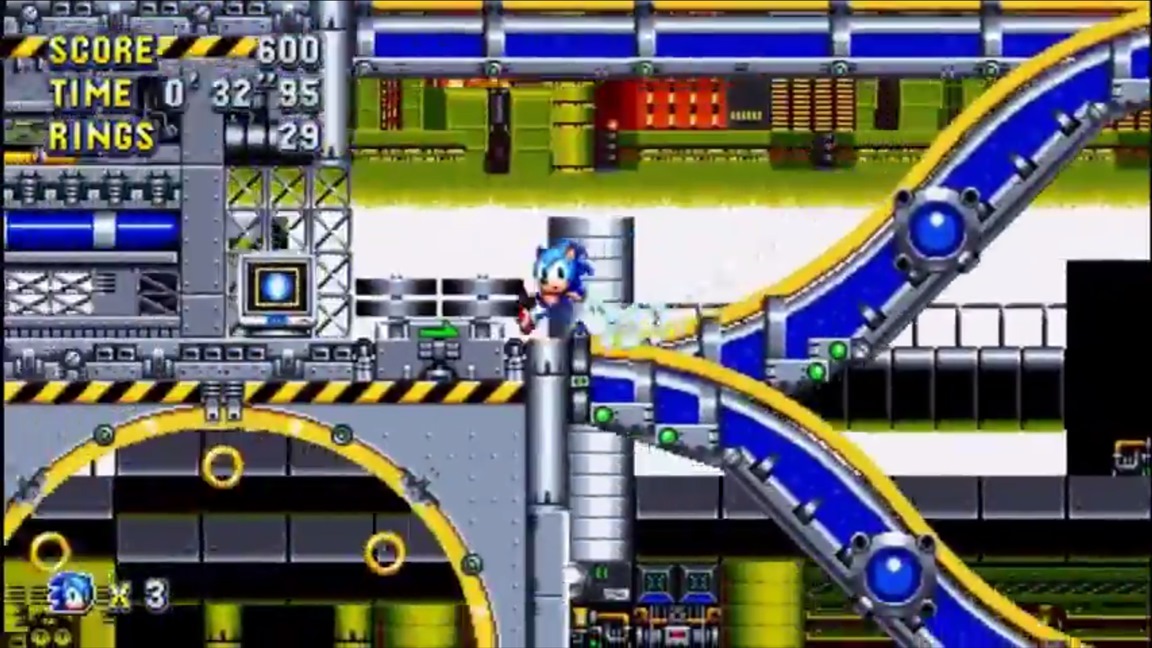 Update: Correction – we've now received the official announcement from SEGA. As some have thought, the final name is Chemical Plant Zone. Not Chemical Factory Zone.
---
Original: Game Informer has a first look at a new Zone in Sonic Mania. View a couple of videos showing off Chemical Factory below.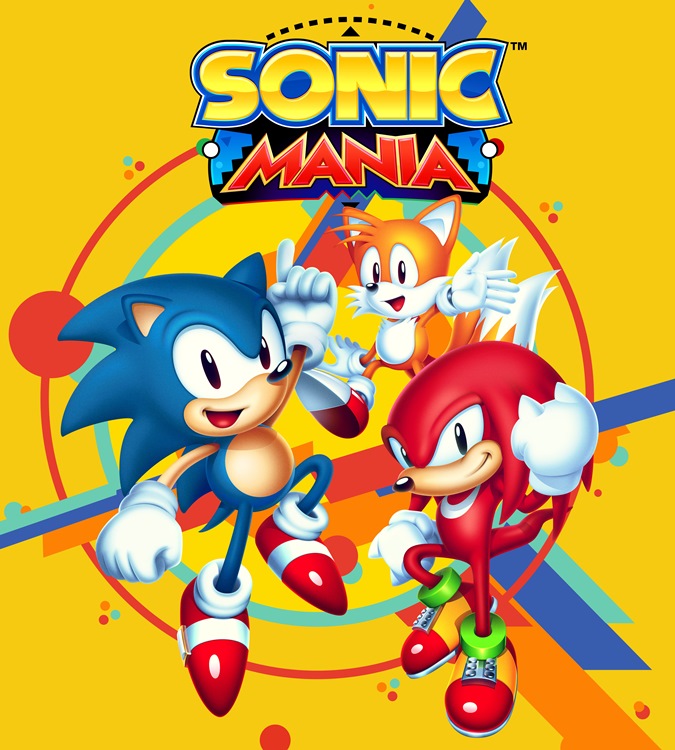 If you're picking up the Sonic Mania: Collector's Edition, it'll cost you $70 (or perhaps a bit less if you have something such as Amazon Prime). But if you're going for the standard version on the eShop, the game will be priced significantly less. We have confirmation from SEGA that Sonic Mania is planned to cost $19.99 ($25.99 CAD).
In other Sonic Mania news, new screenshots and art are in. Find the latest images below.
Source: SEGA PR