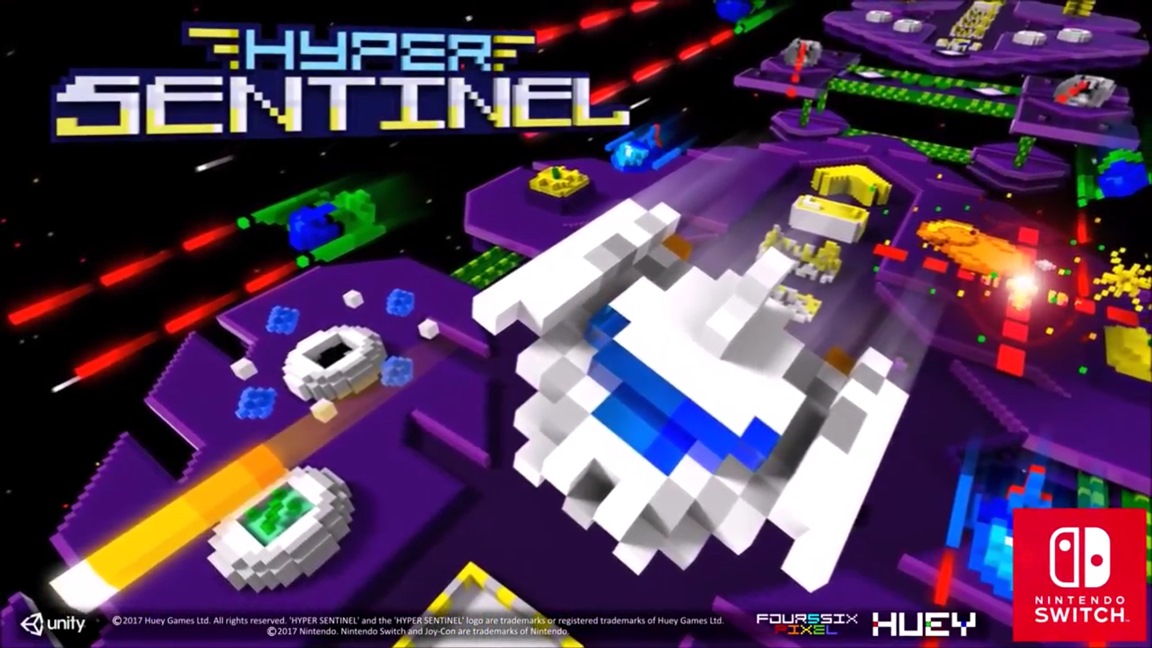 Hyper Sentinel is in the works for Switch, Huey Games announced today. The shoot 'em up will release alongside the PlayStation 4, Xbox One, and PC versions this summer.
Here's a trailer:
Hyper Sentinel is described as "a super-slick, ultra-fast arcade shooter with an explosive pixel-art aesthetic." The game, which runs at 60 frames per second, has twelve levels, power ups, and boss battles. There are also sixty medals to complete, online leaderboards, three difficulty modes, a combo chain score system, and SID-style chiptune soundtrack by Fractures.
Source: Huey Games PR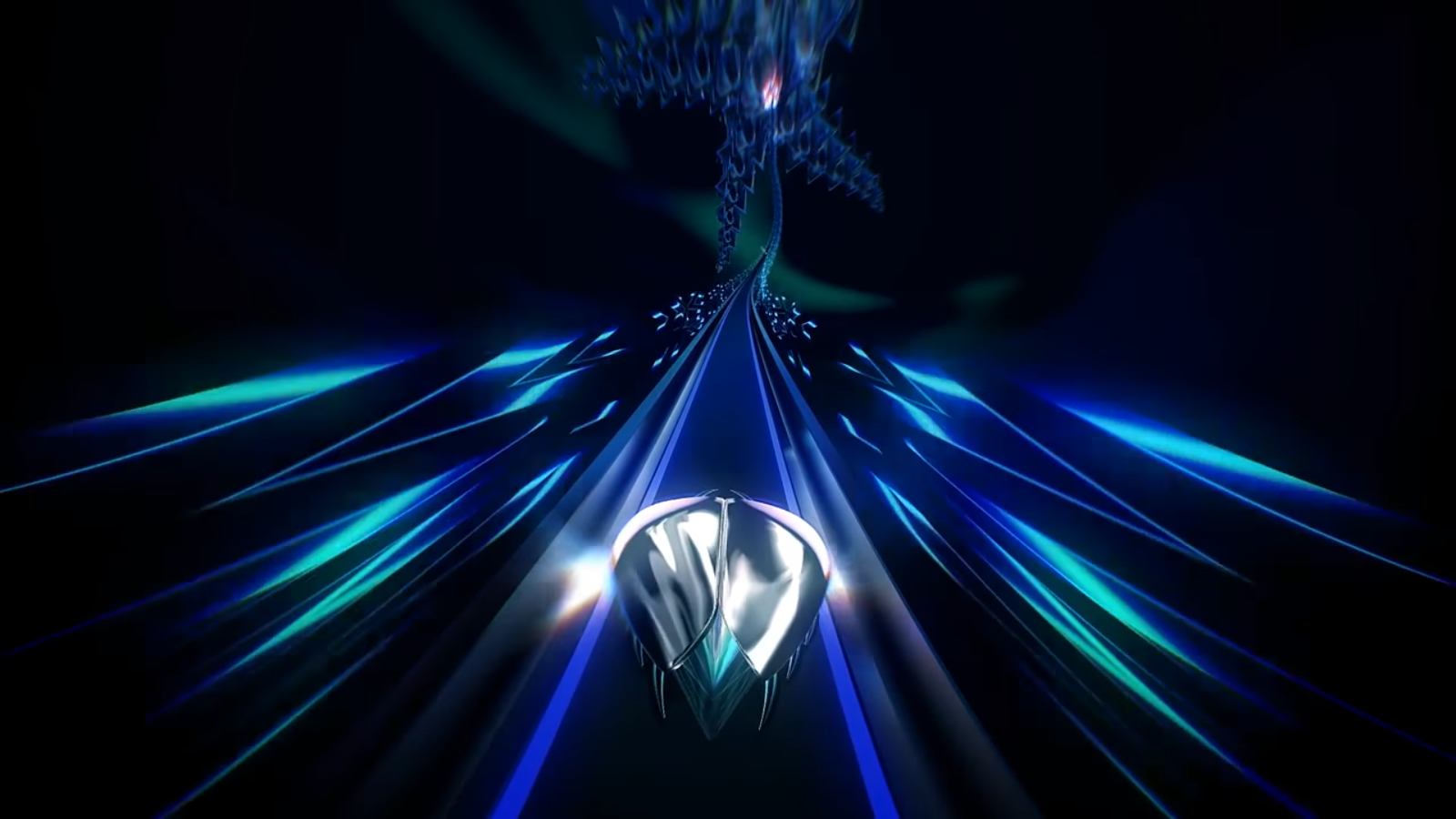 Nintendo released a brand-new trailer for Thumper, which will be available on the Switch eShop on May 18th. Check it out: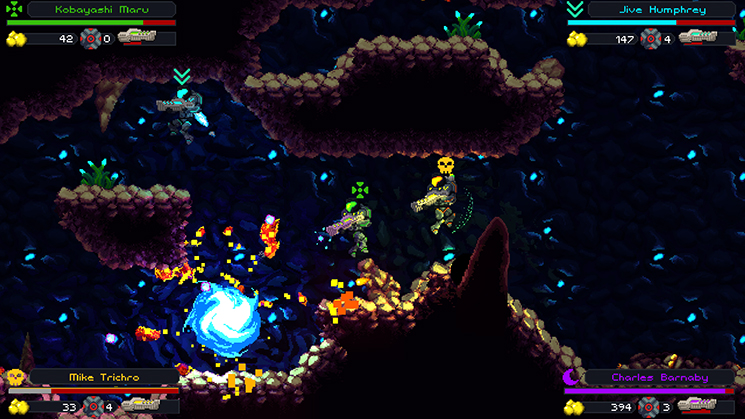 Graphite Lab's last update on the Wii U version of Hive Jump was at the end of 2016. The team mentioned that the game would be ready by early next year. We're almost halfway into 2017, but the Wii U version still isn't finished.
The good news is that Graphite Lab is still hard at work on finishing up its project for Nintendo's older console. Right now several issues are being cleared up. Once that's done, it can hopefully be resubmitted to Nintendo and approved for release.
Graphic Lab shared the following regarding the status of Hive Jump on Wii U: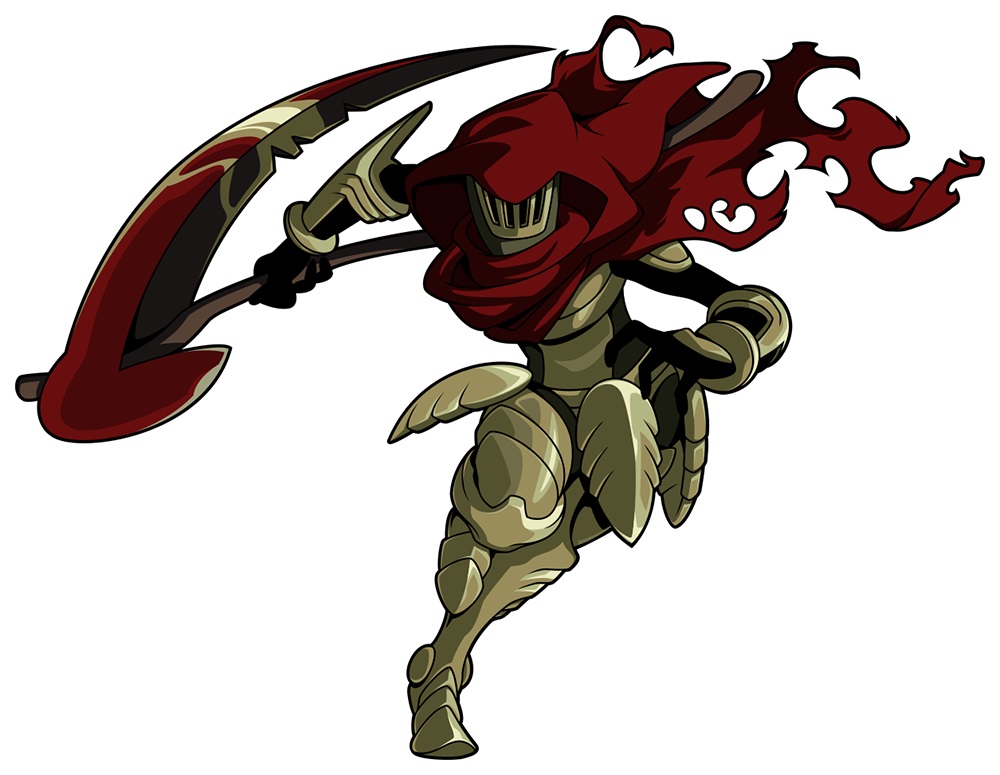 Shovel Knight: Specter of Torment has now been dated for PAL regions on Wii U. It's set to launch on May 11 in both Europe and Australia. The 3DS version is still without a date, but it shouldn't be too far behind.
For those in North America, Shovel Knight: Specter of Torment is already out now on Wii U and 3DS. The Switch version is also available worldwide.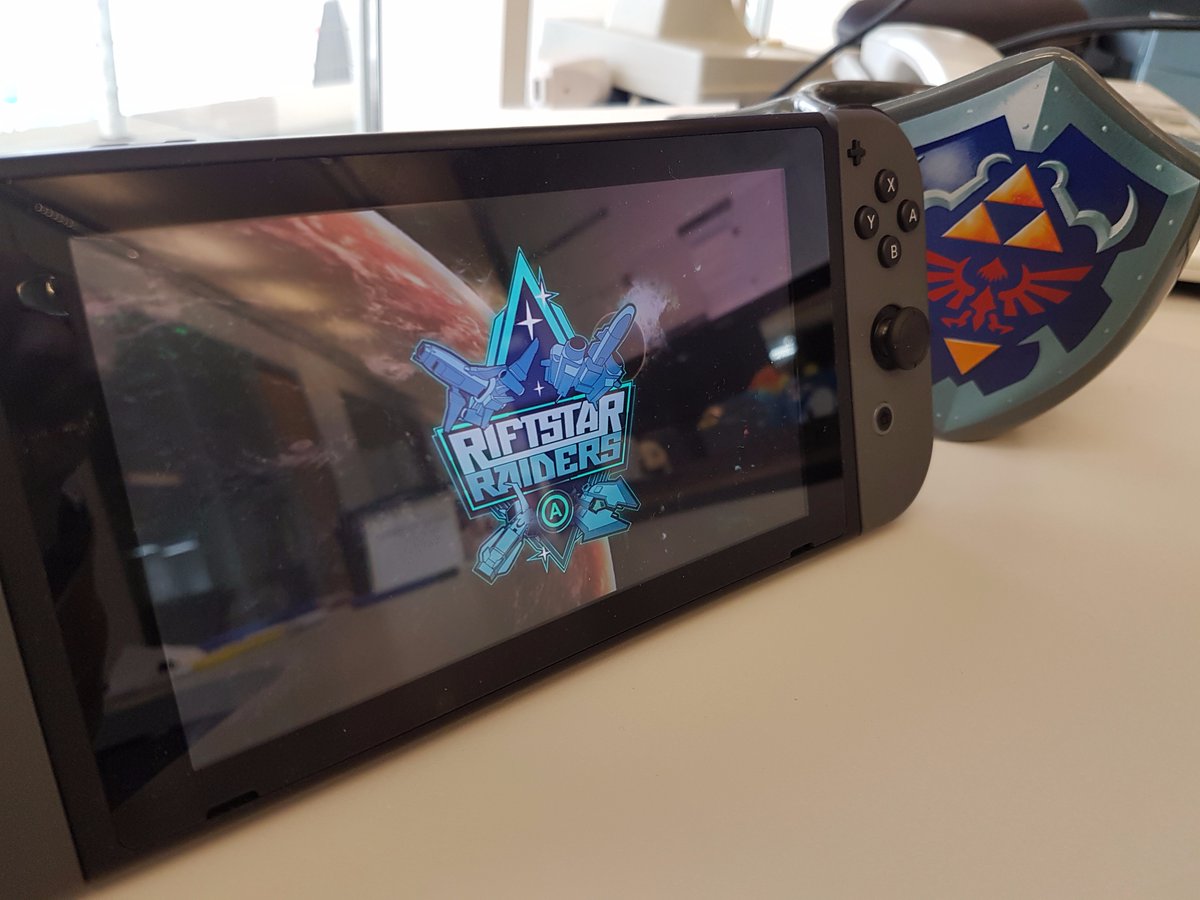 Today, Climax Studios posted the image you see above on their Twitter account, apparently confirming that their game Riftstar Raiders is coming to Switch. Riftstar Raiders is a 2D shoot'em'up game with a heavy emphasis on customization. It also features four player co-op gameplay.
We don't have any more concrete details on the Switch version at the moment, such as a release date, but hopefully we'll soon hear more from Climax Studios.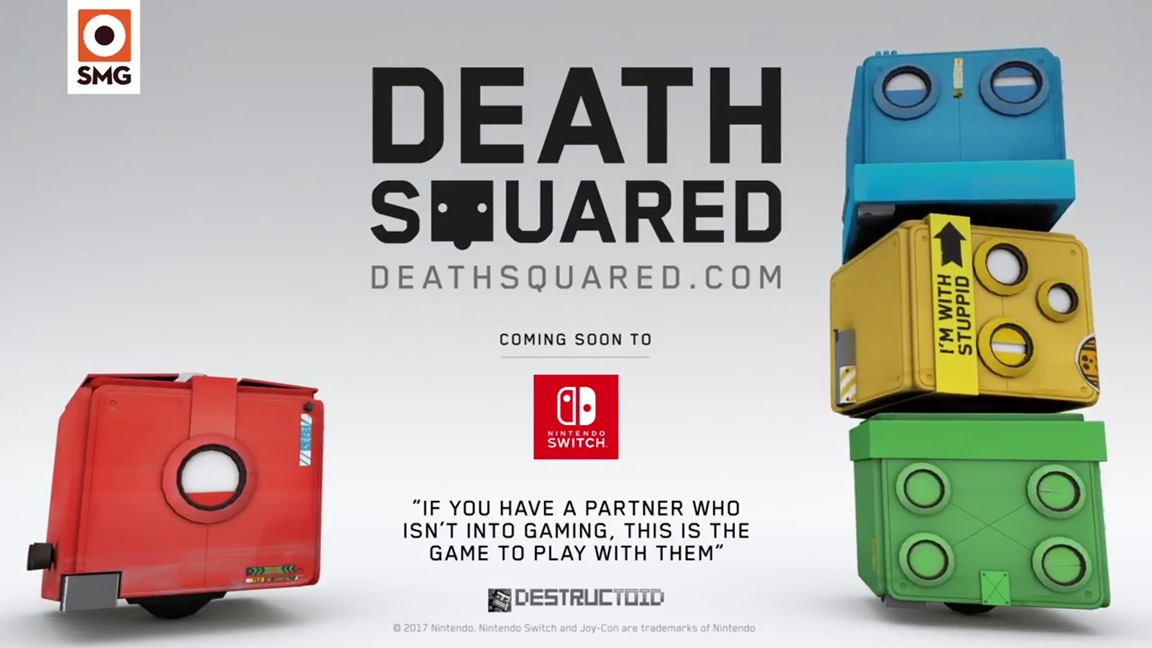 SMG Studio spoke about wanting to port over Death Squared to Switch earlier this year. That's been made official, as the team officially announced that its game is coming to Nintendo's console.
Death Squared is a puzzle co-op title that tasks players with reaching the goal in various levels. On Switch, SMG Studio will be packing in brand new stages.
Here's an overview: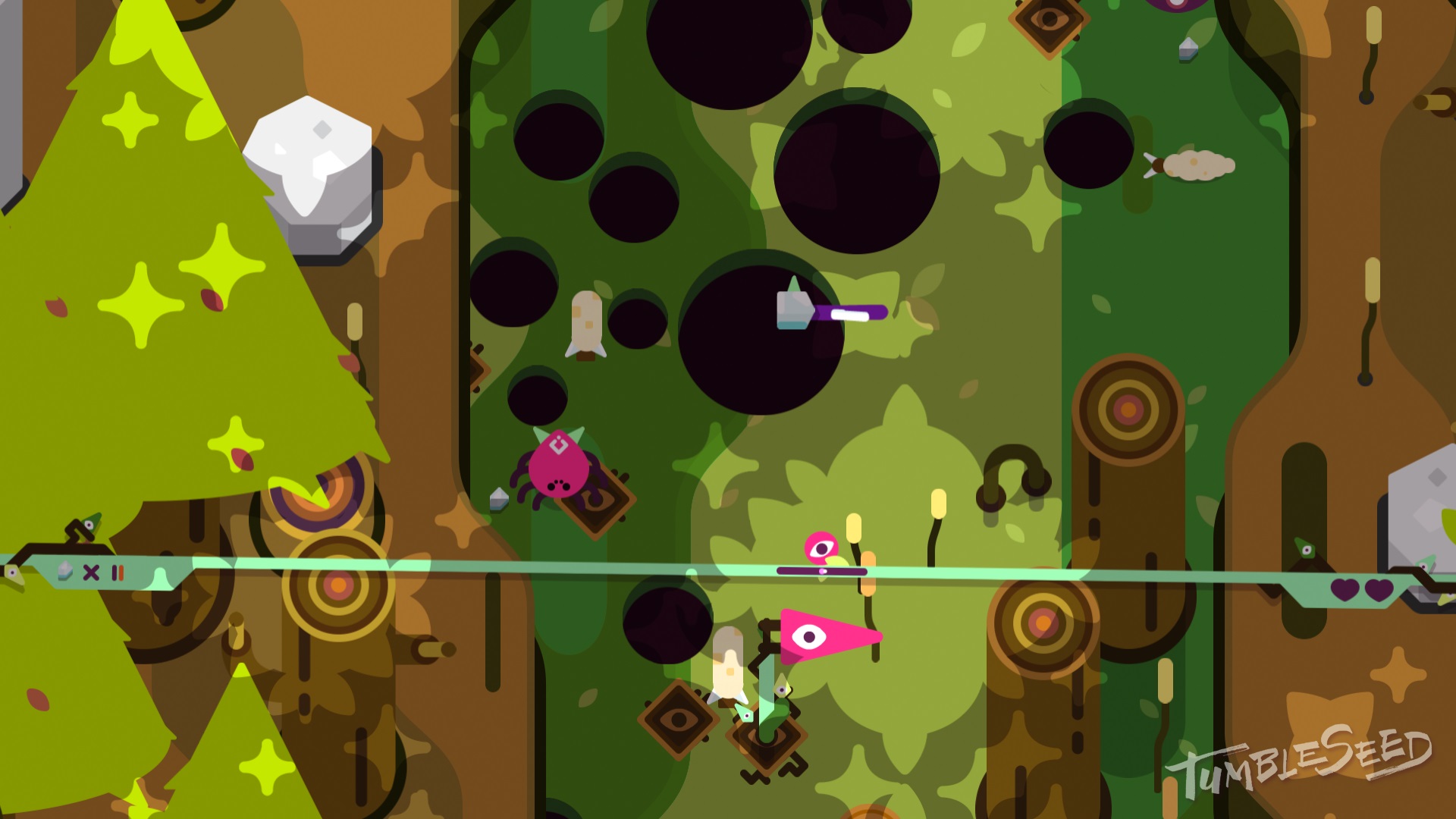 Earlier today, aeiowu put out its new game TumbleSeed on the Switch eShop. Have a look at the game's launch trailer below.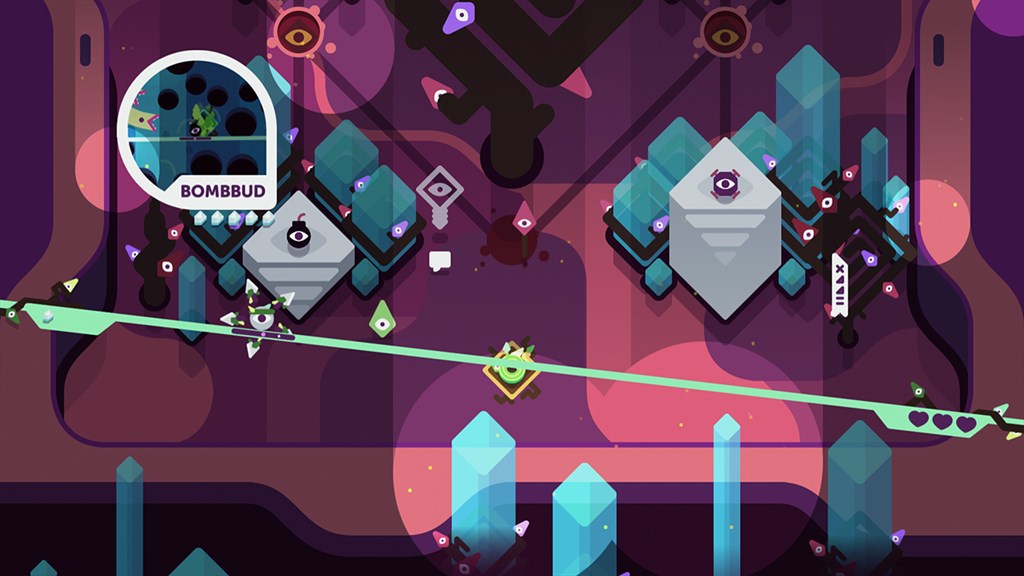 Ahead of tomorrow's launch on the Switch eShop, we're posting one more video of TumbleSeed. Get another look at the game with GiantBomb's video below.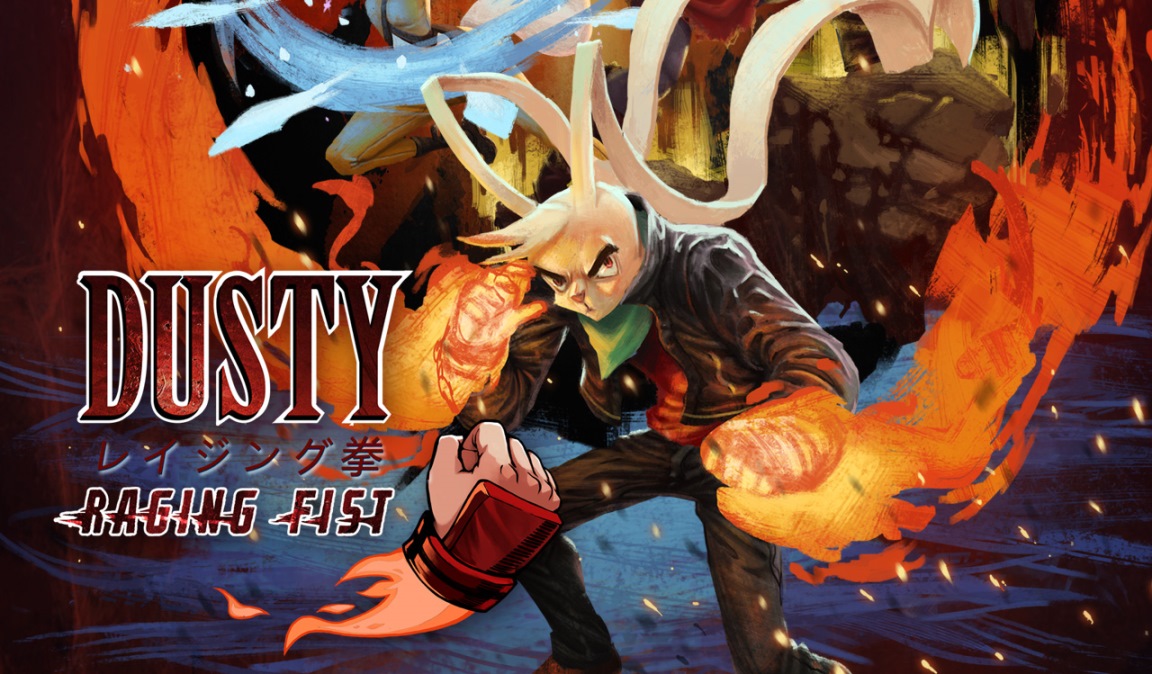 The official BitSummit website has seemingly confirmed two new games for Switch. According to the pair of listings, Earth Atlantis and Dusty Raging Fist are both on the way.
Here's an overview of the first title:
"Earth Atlantis is an 'Open-World' retro-style side-scrolling shooter with an original 'Monster-Hunting' gameplay. The mission is to search and hunt down more than 15 dreadful sea monsters and explore the post-apocalyptic underwater world.

The game is also presented in a very unique and artistic 'old sketching' visual style. We want to create the look of an 'old explorer sketchbook' to express the essence of the 14 century's ocean exploration when the sea was considered a dangerous place and full of monsters."
And Dusty Raging Fist:
If you've been reading the site for awhile, Dusty Raging Fist may sound familiar. We first heard about it in 2013 as a Wii U game. It's still in development, and it looks like it's transitioned to Switch.
We're marking this post as a rumor as BitSummit's site isn't entirely accurate. Tasukete Tako-San: Save me Mr Tako! is listed for Wii U, but we confirm that it's no longer coming to that system. We'll have a tiny bit more on that game (and a ton of additional indies) later this month.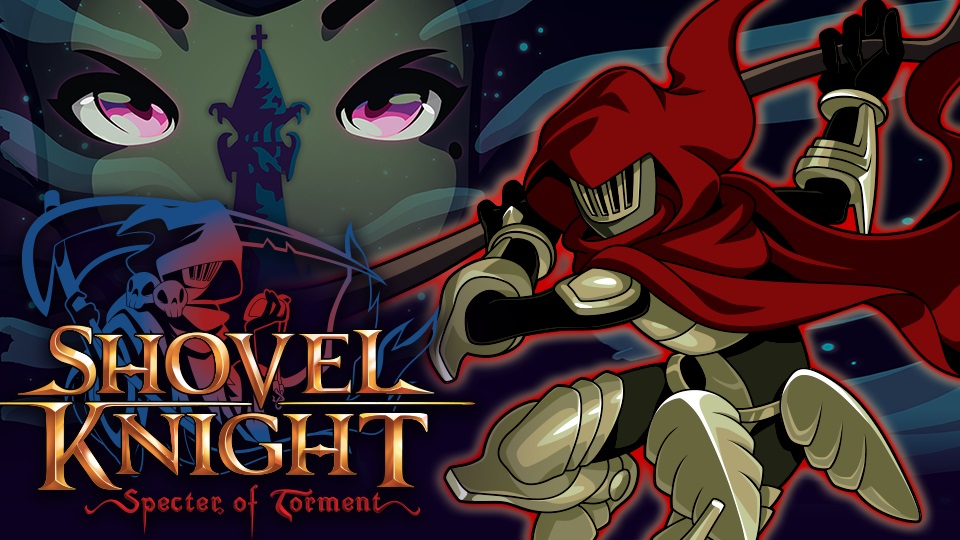 In North America, Shovel Knight: Specter of Torment is available on your platform of choice. The game can be bought and played on Switch, Wii U, or 3DS.
In Europe, Shovel Knight: Specter of Torment is taking a bit longer than expected on Wii U and 3DS. Yacht Club Games now says it's planned for May.
The studio wrote on its website:
"Despite our best effort and brightest optimism, we have found a few unexpected issues which are holding up different versions at the final submission step. We're doing everything we can to have these resolved as soon as possible, but since this last step involves other teams, we are not able to provide an exact release date. We really can hear back on almost any day. We're sorry for this delay, but hope to have you playing the latest version soon!"