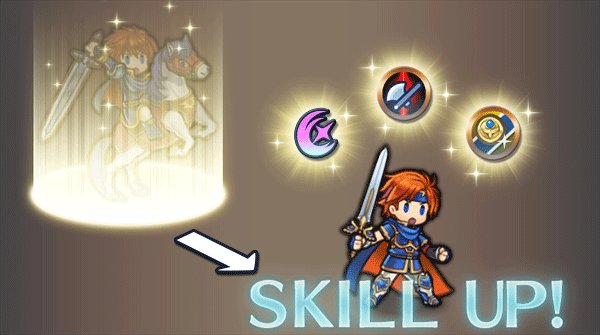 The Inherit Skill feature has finally arrived to Fire Emblem Heroes. It allows you to transfer skills from one Hero to another.
Picking two Heroes, you can send up to three skills from one of them to the other. The Hero transferring the skills over will be removed from you army afterwards. Some skills are non-transferable, and some cannot be transferred between different types of Heroes. For example, you cannot send a character's weapon over to another character who has a different weapon type. Also, you cannot use Heroes who are listed as your favorite as a source.
Once the skill is transferred, it is not automatically unlocked. It must be unlocked through SP, and the SP cost will be 1.5 times as much as it was for its original Hero.
If a transferred Skill can be learned by a Hero by raising their star rating, though, the cost will be the regular amount.