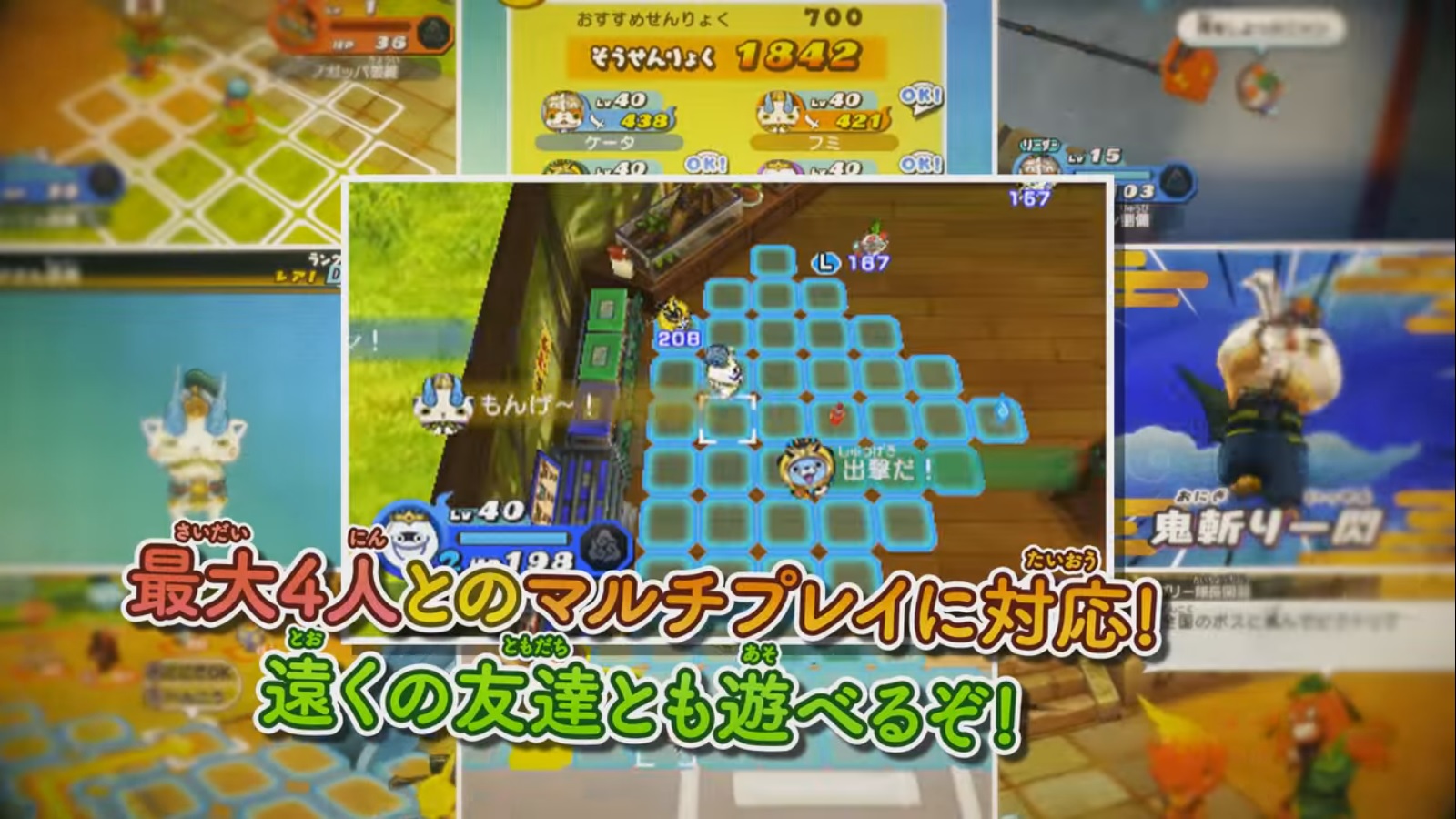 Earlier today, Level-5 published the first Yo-kai Sangokushi trailer. It not only showed the game in proper video form for the first time, but it also contained another nugget of information.
Yo-Kai Sangokushi will offer both online and local multiplayer. Up to four players will be able to participate in battles.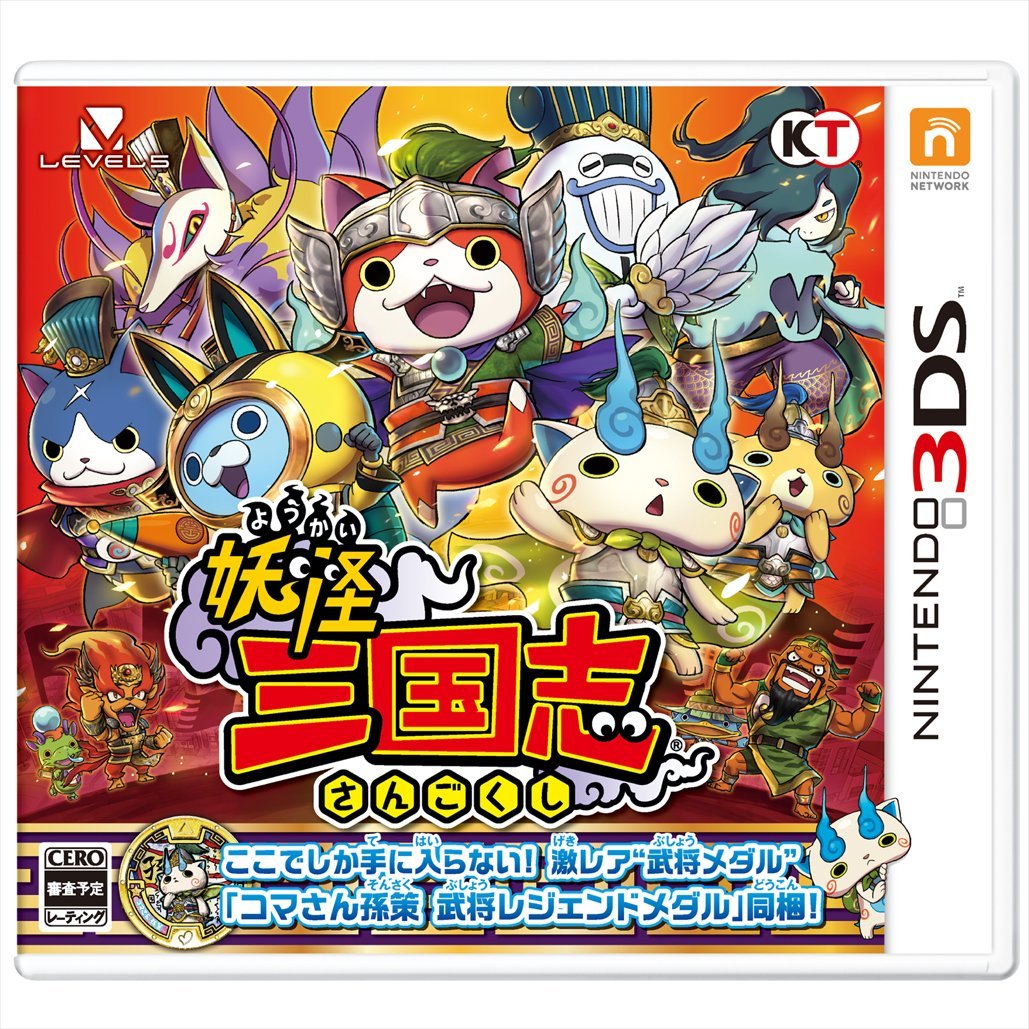 Yo-kai Sangokushi, a spin-off strategy game in the Yo-kai Watch series, has gotten its first trailer. The game is currently set to release in Japan on April 2nd. The trailer can be seen below.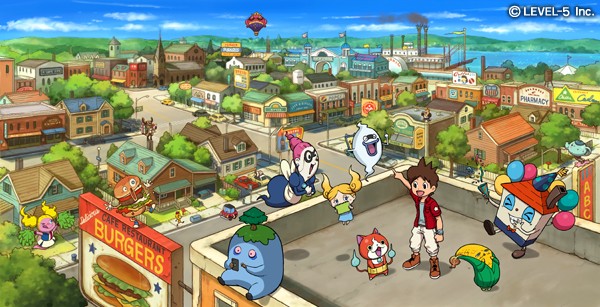 This month's issue of CoroCoro has an update on Yo-kai Watch 3. While there aren't any concrete gameplay, we do know of a bunch of additional Yo-kai that will be featured.
CoroCoro reveals the following characters:
Annojo – Rank C
Bonkotsu – Rank E
Chichikashikarai – Rank E
Chotenku – Rank S
Columbus – Legend
Edison – Legend
Jikokenou – Rank C
Kakusan – Rank C
Kappaa – Rank B
Kirisugirisu – Rank B
Kuchisuberashi – Rank E
Matenou – Rank S
Namanamahage – Rank S,
Nandenan – Rank E
Okurairi – Rank C
Oreryu – Rank A
Seidenki – Rank B
Taikomochi – Rank E,
Taraimawashi – Rank D
Scans of these Yo-kai can be found in the gallery below.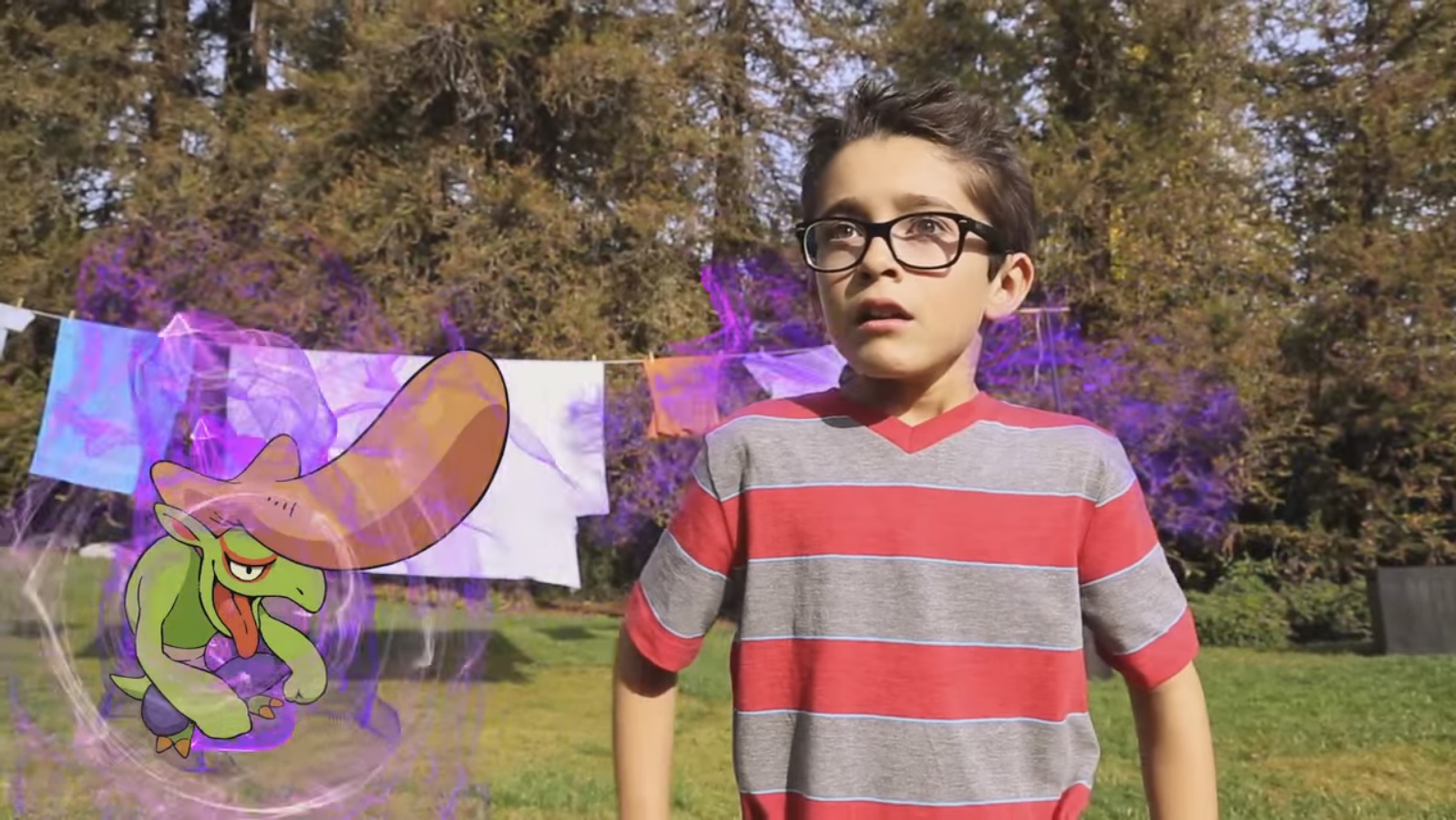 The Play Nintendo YouTube account just published another video to promote Yo-kai Watch. View the "Roughraff Yard Work" clip below.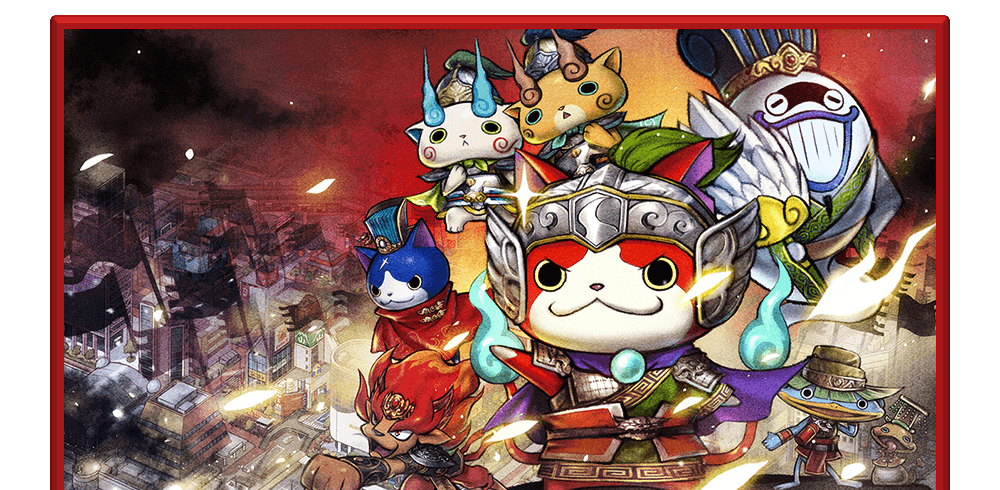 Level-5 has issued the first screenshots and art from Yo-kai Sangokushi. We've rounded up today's images in the gallery below.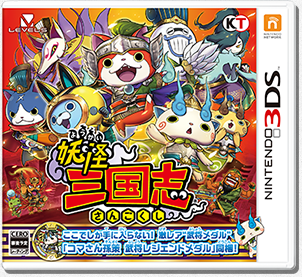 Yo-kai Sangokushi is launching in Japan sooner than some may have expected. A new promo has gone live on the magazine's YouTube page, revealing an April 2 release date. You can see that below, although it admittedly doesn't hold anything too interesting.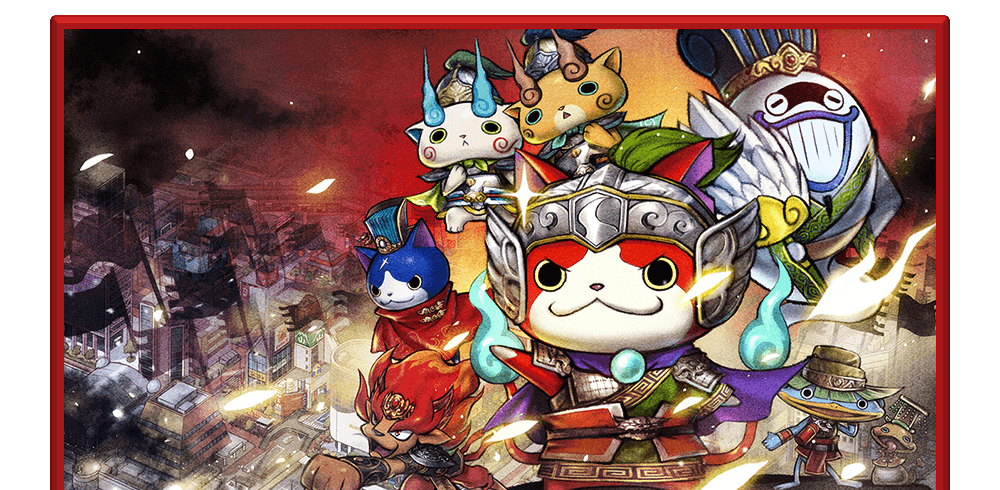 New information about Yo-kai Watch Sangokushi has emerged from this month's issue of CoroCoro. The magazine shares information about the story, characters, and more.
Yo-kai Watch Sangokushi begins as Komasa, Jibanyan, and Whisper visit Nate's school. He comes across a peculiar book that ultimately transports them into an unknown world that has Yo-kai Watch in armor.
Players will be able to select either Jibanyan, Komasan, or USApyon. Your choice is important, as this will effect the beginning of the story as well as the abilities you can use. Orochi, Fubuki-hime, Kyubi, Bakuro, Robonyan, Masamune, and Honobono are also confirmed as characters appearing in Yo-kai Watch Sangokushi.
Those who have purchased previous Yo-kai Watch titles will be eligible for bonuses. For Yo-kai Watch 2, players will receive three Yo-kai. If you have Busters, two Yo-kai will be provided.
Finally, a word on Yo-kai Watch 3. CoroCoro will have brand new details about the game in its next issue.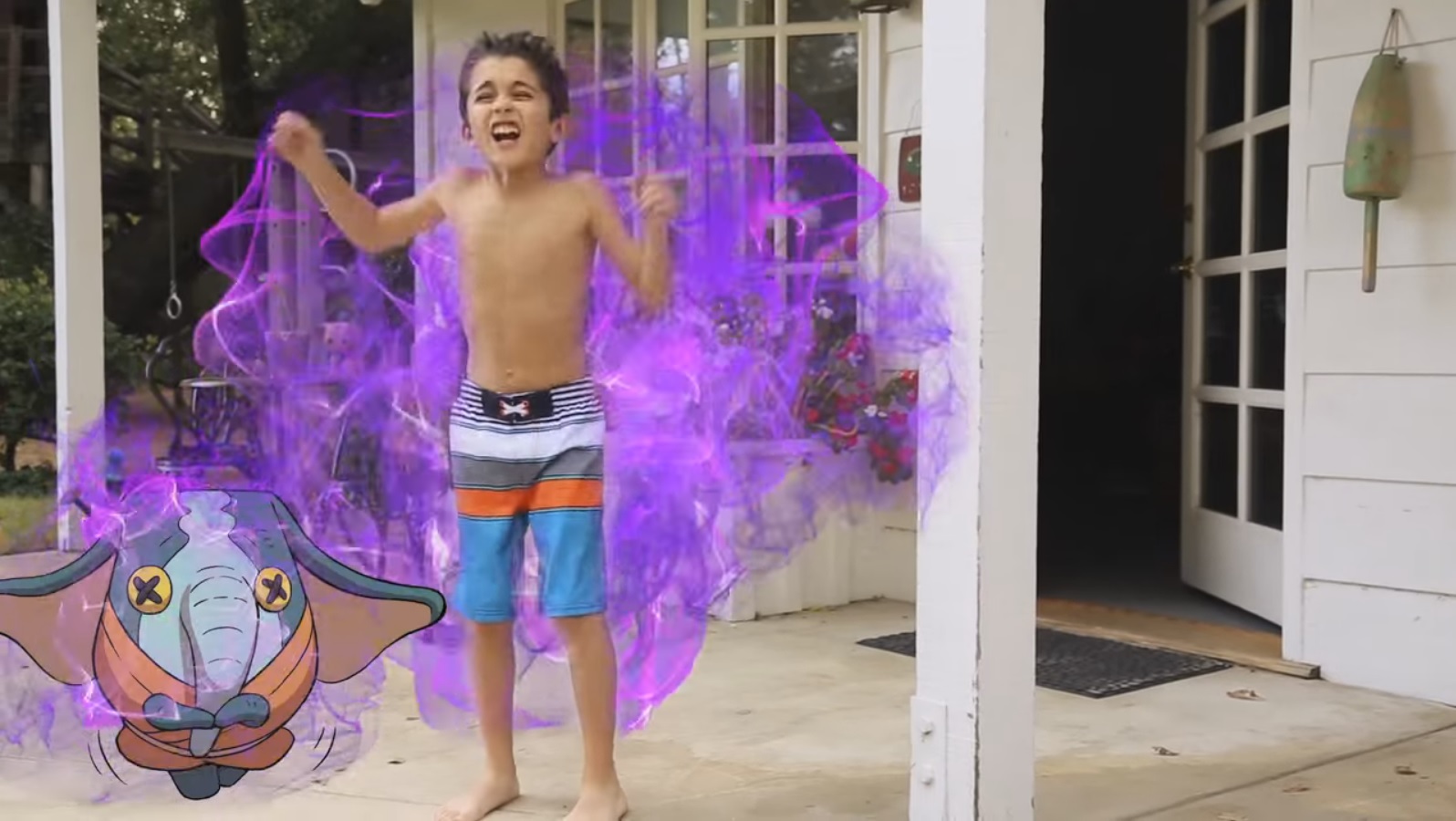 The Play Nintendo YouTube account just published another video to promote Yo-kai Watch. View the "Fidgephant Pool Party" below.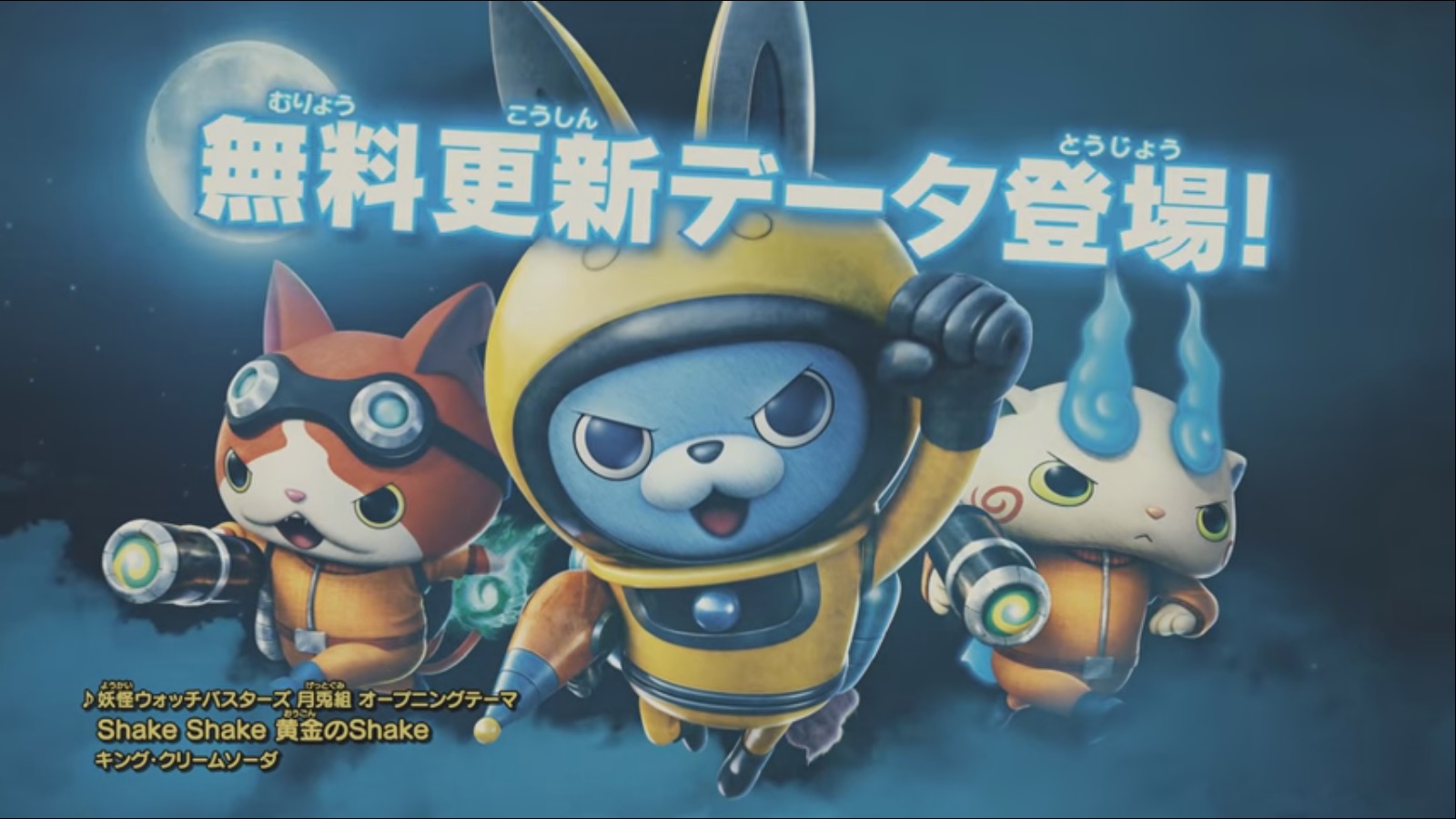 Level-5 is still continuing with its promotional efforts for Yo-kai Watch Busters. View the latest commercial below.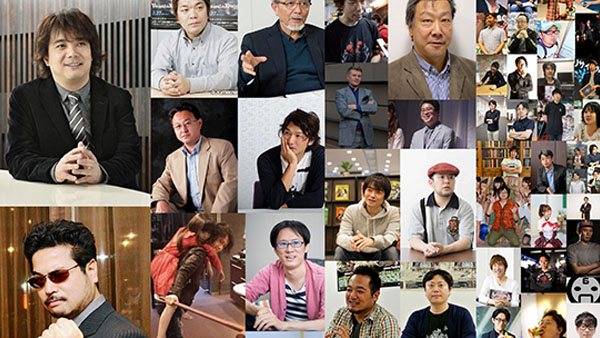 With 2016 just a few days away, Japanese outlet 4Gamer caught up with a wide array of developers – 146 in total – to talk about the upcoming year. Here are some of the more Nintendo-related teases:
Capcom

Producer Masachika Kawata (Resident Evil Revelations): "First we'll release Umbrella Corps for the shooter fans, but other than that, I think this year we may be able to make a number of interesting announcements. Please look forward to them."

Director Shu Takumi (Ace Attorney, Ghost Trick, The Great Ace Attorney): Currently, for next year, I'm preparing my next project, and am working in parallel on supervising the screenplay for the Ace Attorney anime that will begin in April."

Square Enix

Chief Planner Takashi Anzai: "It's Dragon Quest's 30th anniversary! We have a number of projects, so please look forward to it."

Spike Chunsoft

Director Kotaro Uchikoshi (Punch Line, Zero Time Dilemma): "In 2016, we'll release the game version of Punch Line and the sequel to a certain title. The former is a complete game, and has an even deeper scenario than the anime dense in content. I think I'll be able to share more information about the latter early in the year, so please look forward to it."

Level-5

President Akihiro Hino (Yo-kai Watch, Ni no Kuni, etc.): "Level-5 is always thinking of and proposing new things to the world. I can't let out the details yet, but in 2016 too we have all new ideas and various new titles to announce. Among them, there is also a sequel to a very popular series."