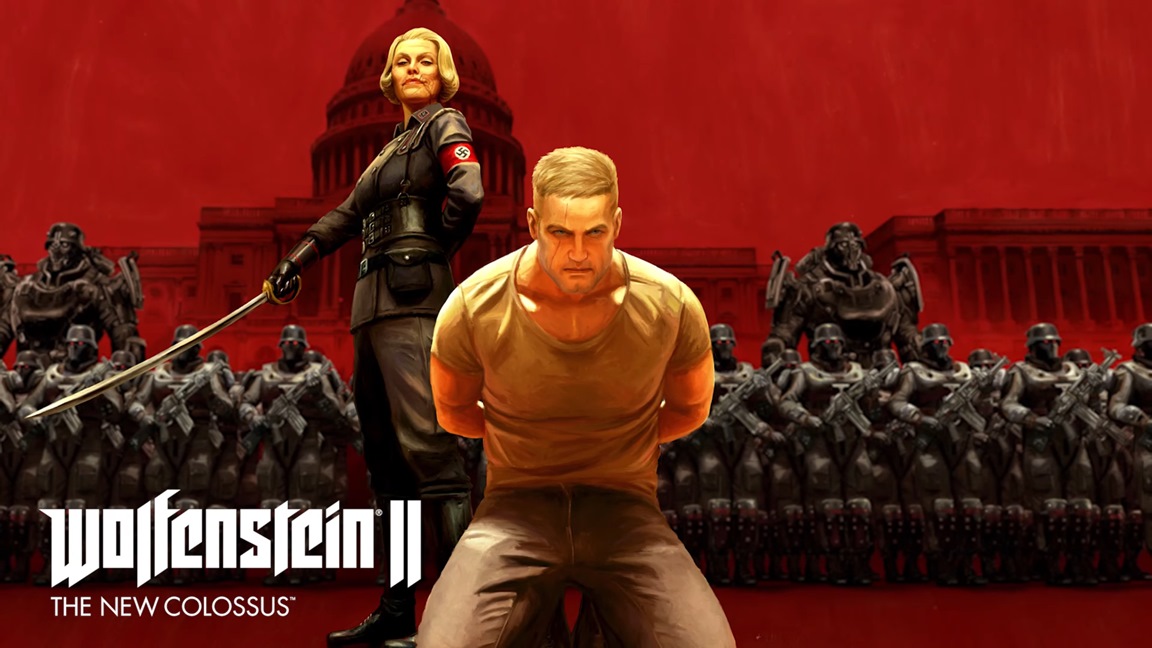 When the file size for Wolfenstein II: The New Colossus was first added to the Switch eShop, it clocked in at 13.7GB. It looks like it'll actually take up quite a bit more space than that.
Wolfenstein II's eShop listing has been updated, and now has a notice stating that at least 23GB of free space will be required upon release. It's unclear why the actual size is still listed at 13.7GB, but be prepared to have another 10GB of space ready.
Source: Switch eShop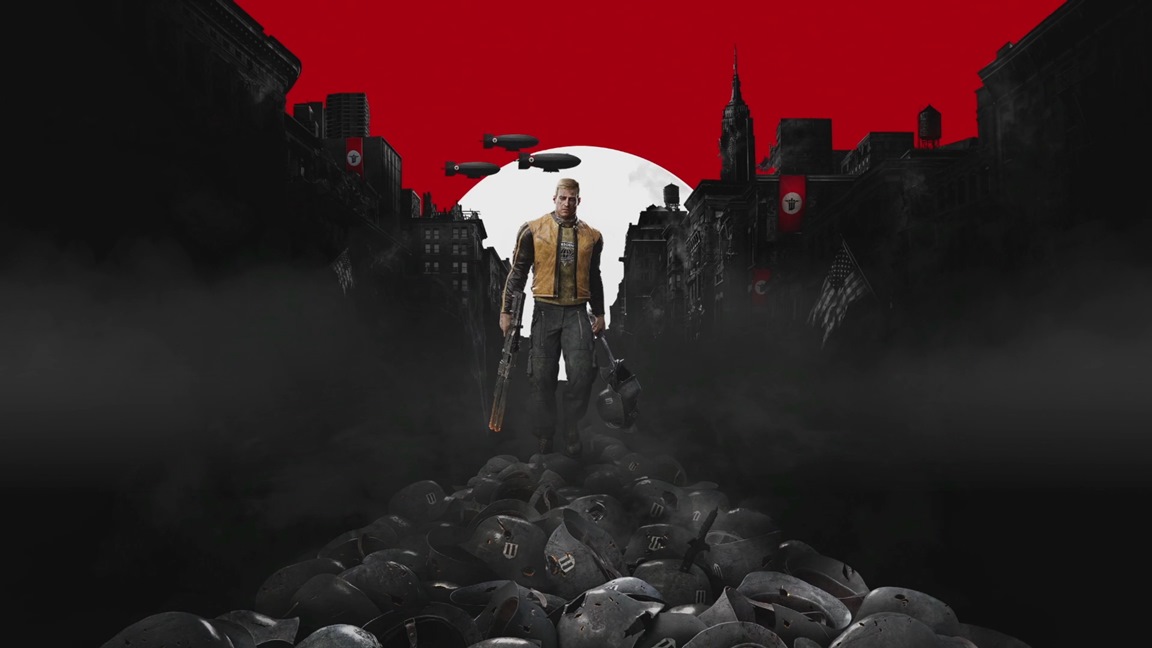 Earlier today, Bethesda announced that Wolfenstein II is launching for Switch on June 29. A listing has since been added to the eShop, revealing the game's file size.
As things stand now, Wolfenstein II will take up 13.7GB of space on Switch. We'll let you know if anything changes over the next few months.
If you're in Europe, you can pre-load Wolfenstein II from the Switch eShop starting today.
Source: Switch eShop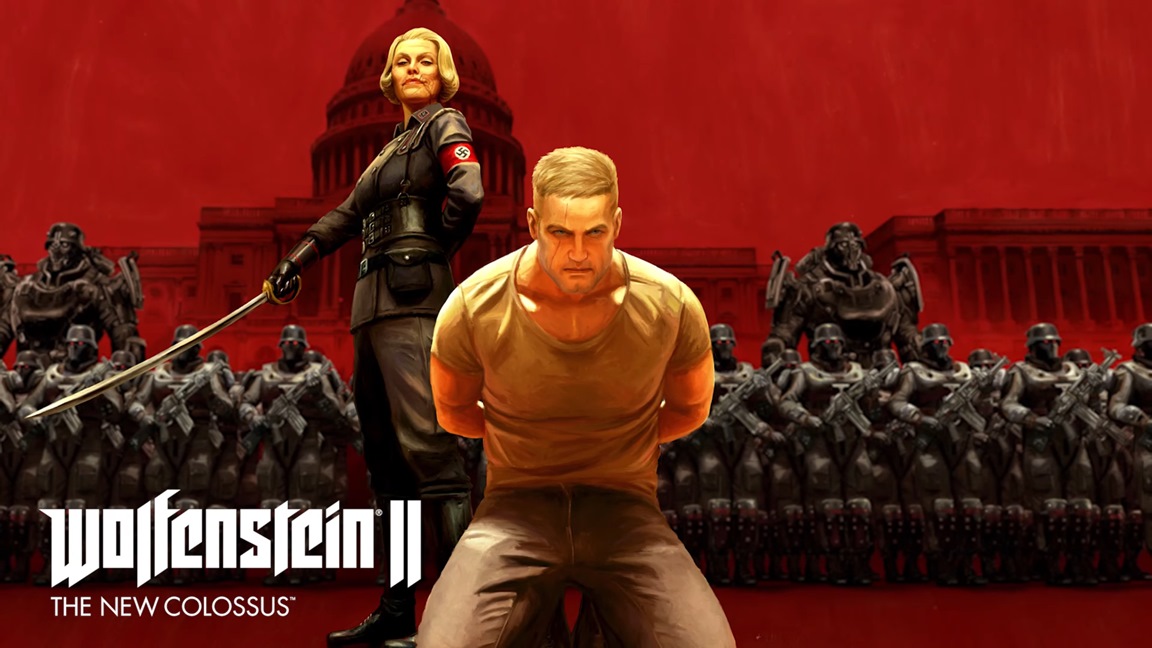 Wolfenstein II has finally secured a release date on Switch. The shooter will arrive for the console on June 29, Bethesda announced today.
View a new trailer for Wolfenstein II on Switch below.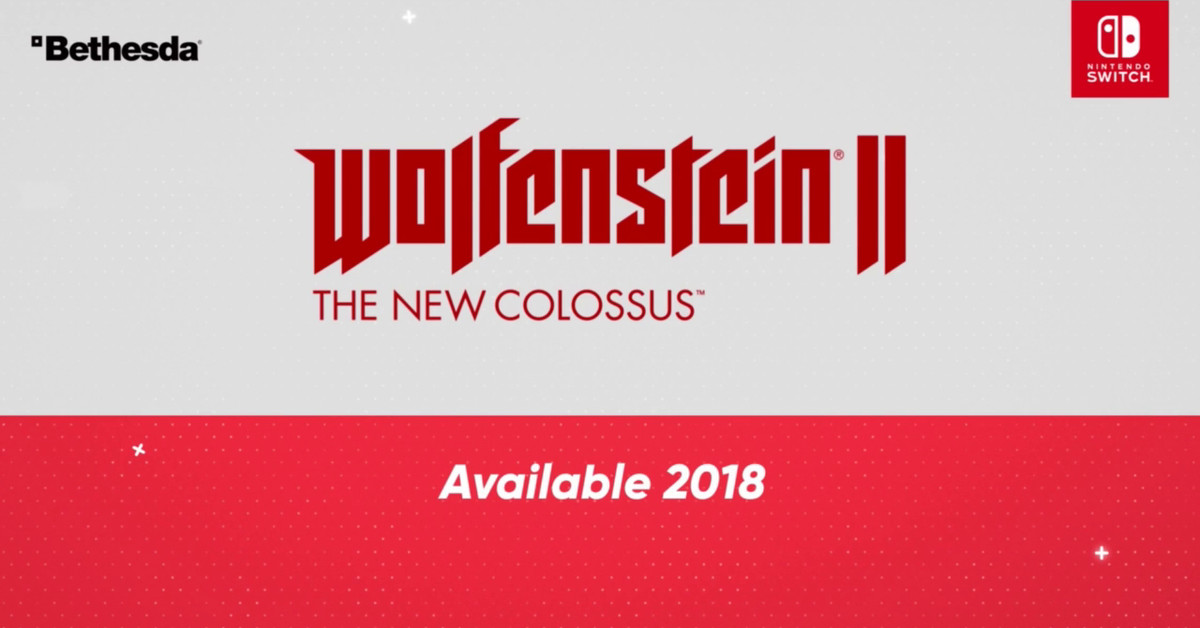 With some Switch games in the past, we've seen that an extra download is required for their physical versions. L.A. Noire was one example of this. That title needed an additional download, as the full experience wouldn't fit on an SD card.
Wolfenstein II is another upcoming game that will have the same requirement. Amazon's product page has an updated boxart image, complete with the warning header we've come to know and love. It clearly states that an internet download is required.
Here's a look at the updated boxart: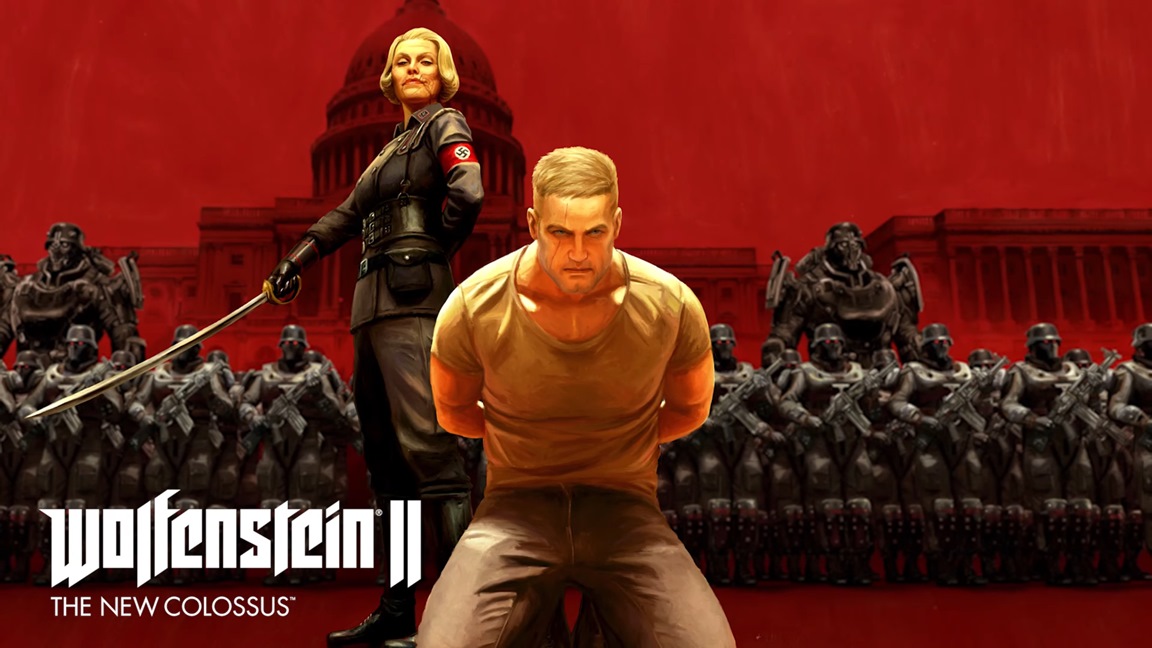 Panic Button has already worked with Bethesda to bring Doom to Switch. Unsurprisingly, the company has been brought back to help out Wolfenstein II on the console as well.
Senior game designer Andreas Öjerfors confirmed the news to Gamereactor. Öjerfors said that Panic Button is now a Switch expert, and given how Doom turned out, Wolfenstein II should end up being a great experience on Nintendo's console as well.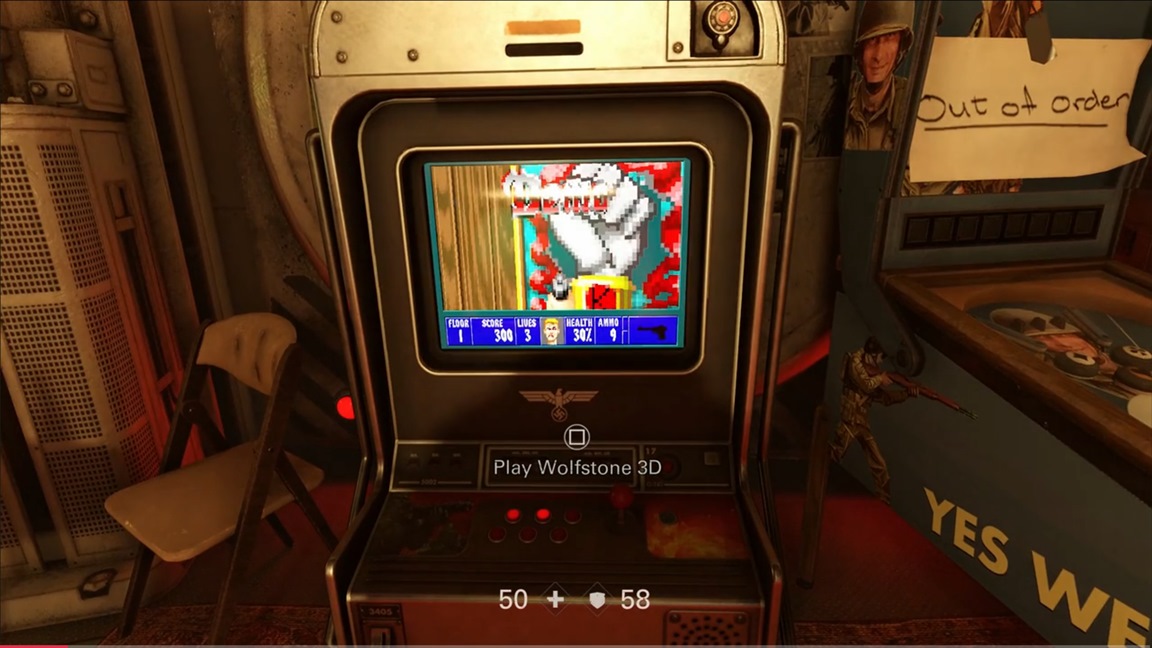 MachineGames included a neat Easter egg of sorts in Wolfenstein II. You can actually play a new version of Wolfenstein 3D, a classic shooter that came out in the early '90s.
Wolfenstein II's take on the game is "Wolfstone 3D". You'll find it located in Club Kreisau as its own arcade cabinet. But in this version, there are a number of differences, such as how you fight Kreisau "terrorists" instead of Nazis. Wolfstone 3D has six levels and a save game system.
Here's a look: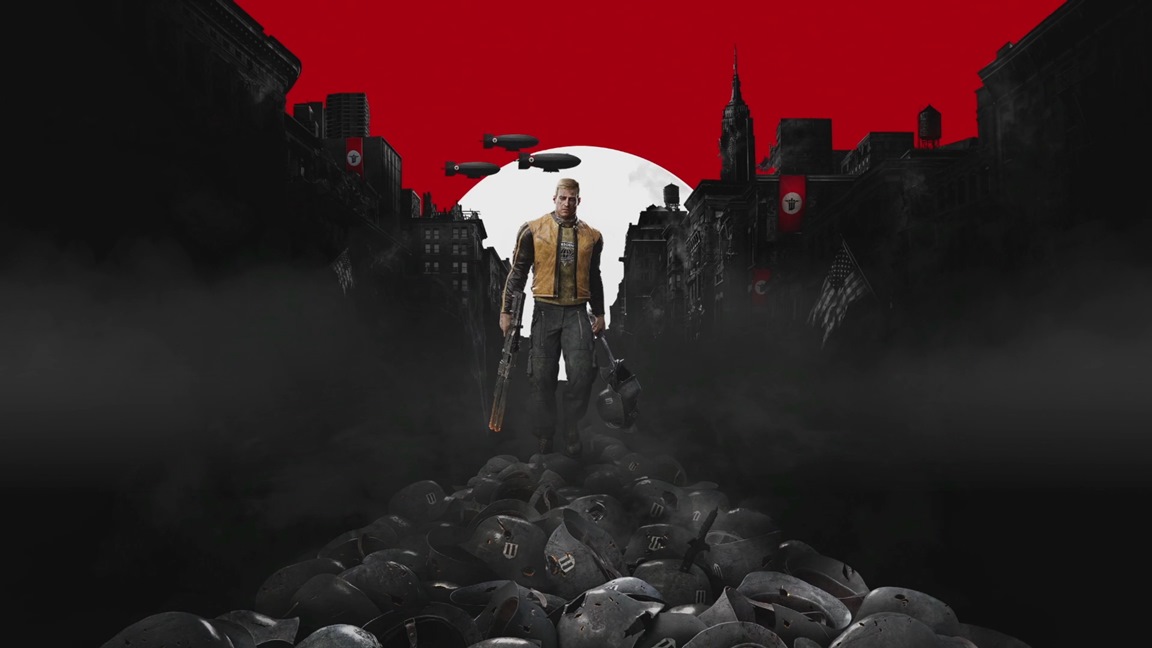 Wolfenstein II is strictly a single-player game. Keeping in line with many titles Bethesda publishers, a multiplayer mode is not included.
MachineGames' narrative designer Tommy Tordsson Björk spoke about the decision to keep Wolfenstein II focused on single-player with GamesIndustry. He told the site that the team merely wanted to create "a really good single-player game", and forcing multiplayer "would just dilute it all.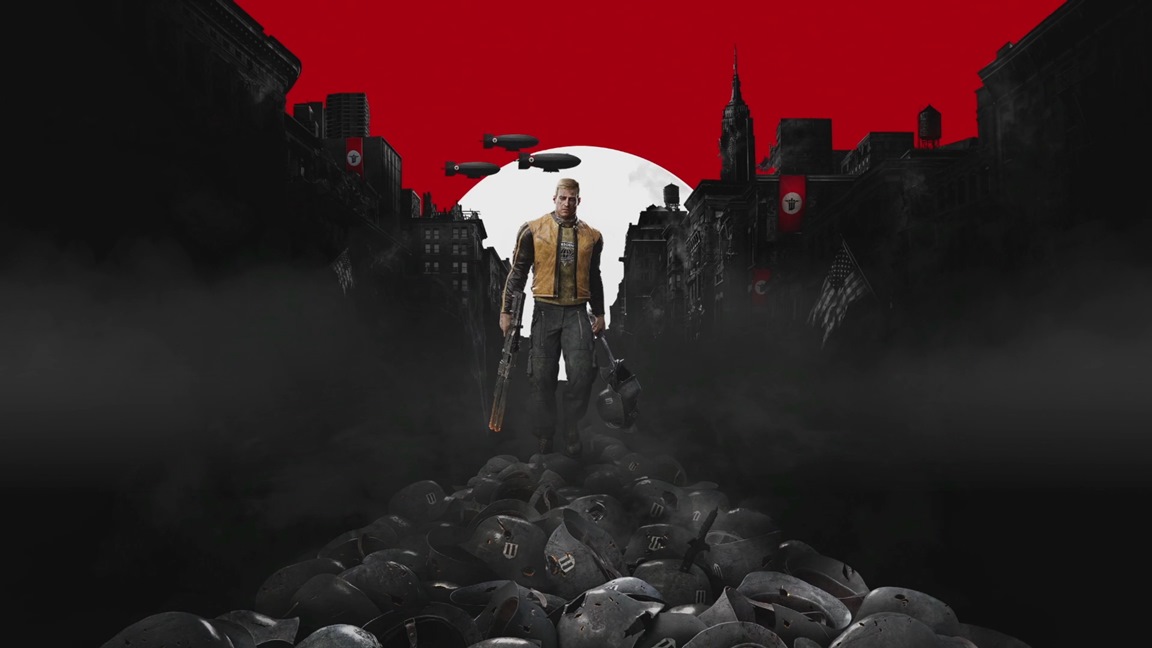 Bethesda held a live stream for Wolfenstein II: The New Colossus a short while ago in which an hour of footage was showcased. You can see the full recording below.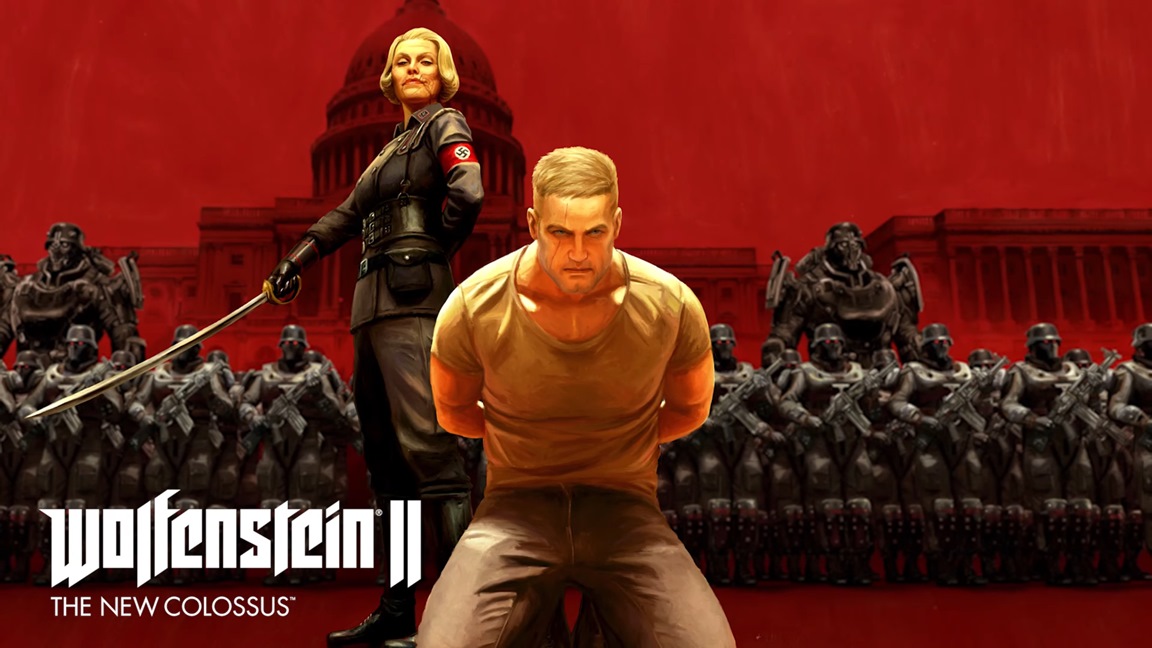 Bethesda published a new video for Wolfenstein II: The New Colossus. It's technically the launch trailer, but the Switch version is scheduled for 2018. In any case, we have the video below.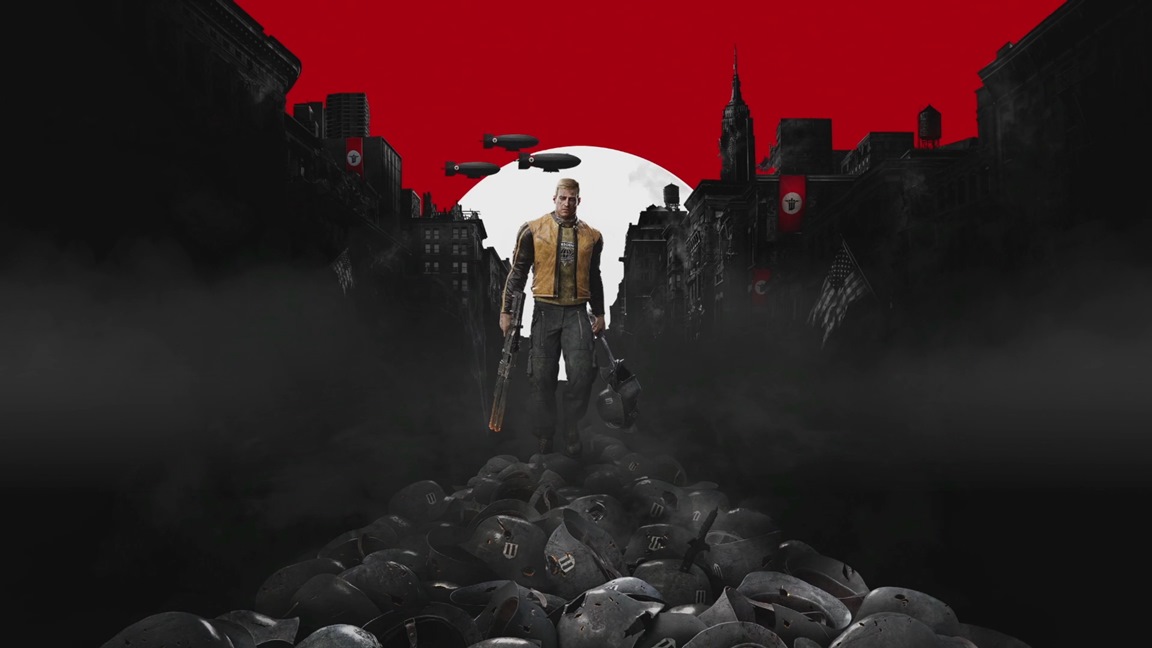 Bethesda confirmed two new games for Switch during the most recent Nintendo Direct. Along with Doom, the publisher is also bringing Wolfenstein II to the console.
We haven't heard too much about what we can expect from Wolfenstein II. That isn't too surprising, however. Doom is on track for this holiday while Wolfenstein II has a general "2018" launch window.
GameSpot did manage to get a few words out of creative director Jens Matthies in a recent interview. The site first asked about the Switch version in general, to which Matthies stated: