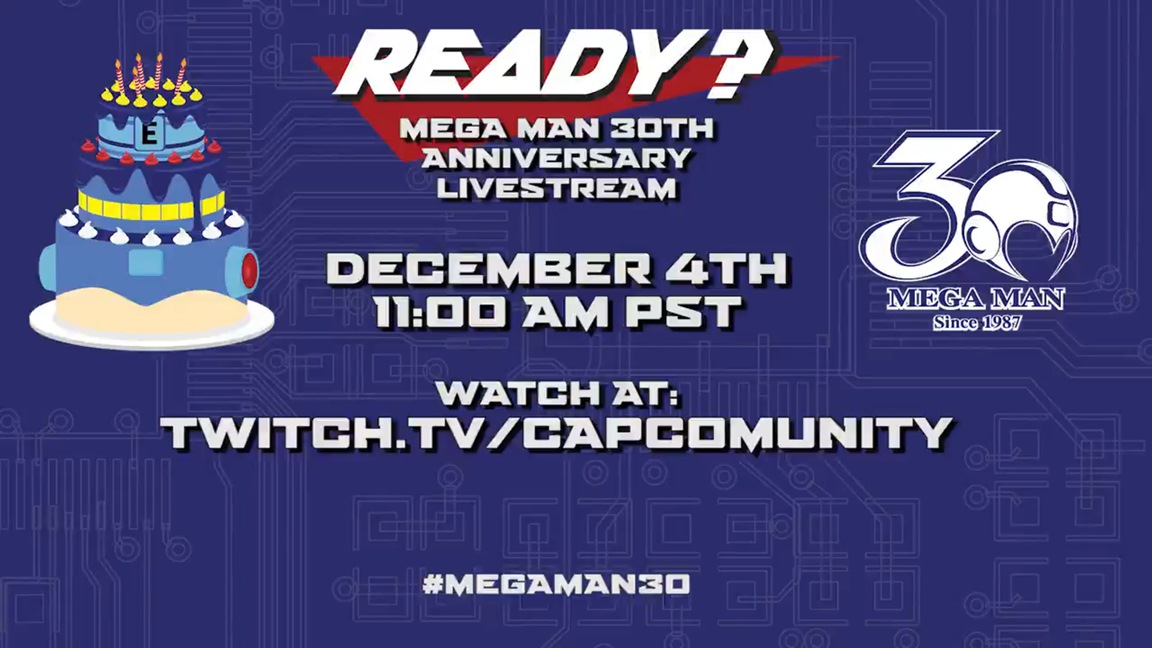 Missed any of the action from the Mega Man 30th anniversary celebration live stream? If so, don't fret. We have the full recording attached below.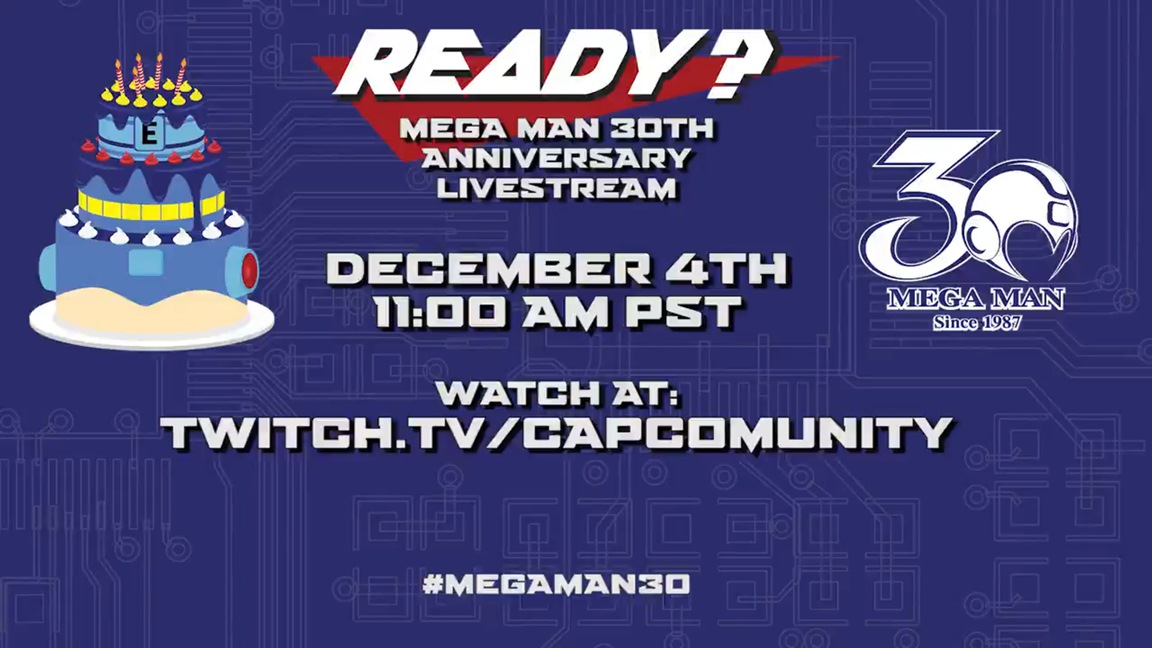 Capcom is hosting a 30th anniversary celebration for Mega Man today. The main festivities begin at 11 AM PT / 2 PM ET / 7 PM in the the UK / 8 PM in Europe. However, a "Streamer Showdown" pre-shown is actually starting now.
As for what this event will actually entail, we're not quite sure at the moment. Nintendo of America has retweeted the event, and fans have been told that it's something they won't want to miss. A game announcement isn't guaranteed, but that would certainly be nice.
In any case, you can watch the live stream as it happens below. If something notable happens to come out of this, we'll be sure to share the news.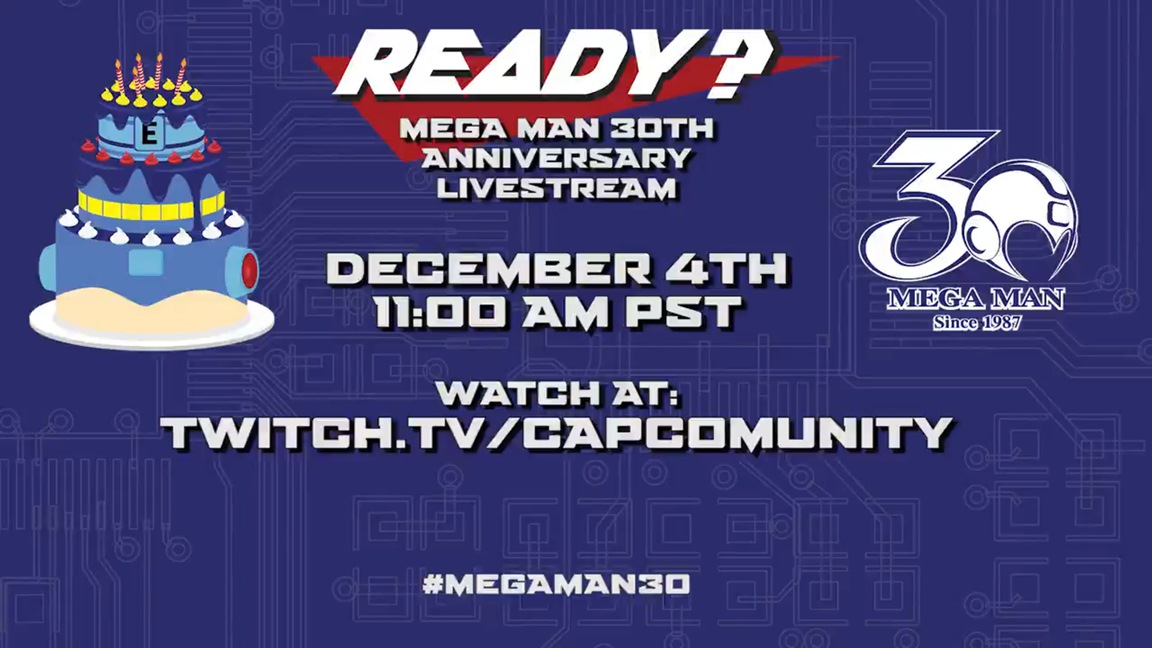 Capcom is hosting a special 30th anniversary stream for Mega Man on Monday. Right now, we don't know too much about it. Capcom has only said that it's something you "won't want to miss".
Making things more interesting, Nintendo of America retweeted the news about the upcoming live stream. Could the reveal of a new game be happening? A new compilation that would hopefully be on Switch? Or is Capcom just stringing everyone along and a new stuffed toy will be shown instead?
No matter what happens, we'll be there to watch over things in case anything is announced. Something game-related would be fantastic, but there are definitely no guarantees.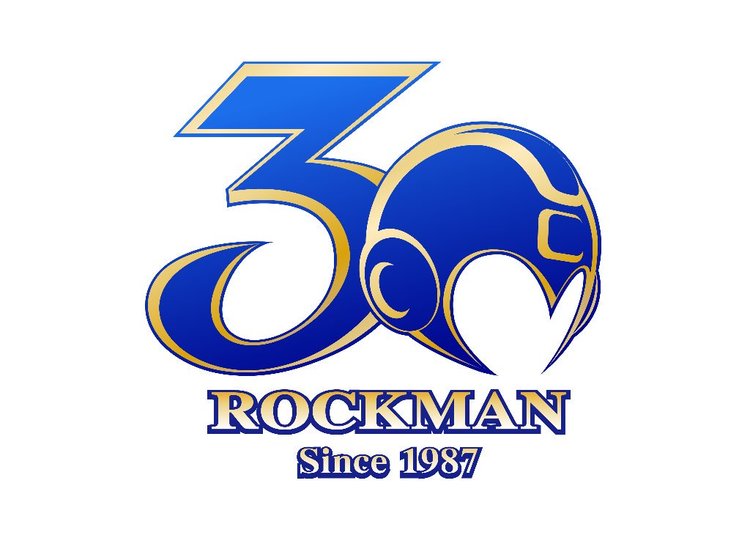 Capcom has announced that they will be holding a 30th anniversary Mega Man live stream on December 4th, from 11 AM to 12 PM PST on Twitch. We don't really have any further details at this moment, other than Capcom's insistence that "you won't want to miss it". The Mega Man franchise hasn't exactly been booming lately, so it's quite possible that this event won't have any gaming-related news at all (or nothing Nintendo-related). In any case, if there are any big announcements during that live stream, you will hear about it from us.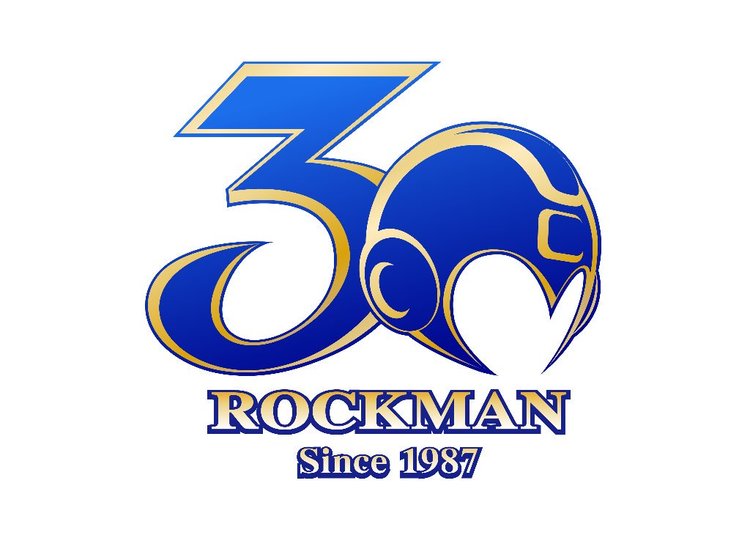 Capcom hasn't done a whole lot with Mega Man in recent years. The series has seen a couple of retro collections, but not much else. Fans might be concerned about Mega Man's future, but Mega Man Legacy Collection 2 producer Kazuhiro Tsuchiya recently tried to put those fears to rest.
Tsuchiya said at the Tokyo Game Show last week: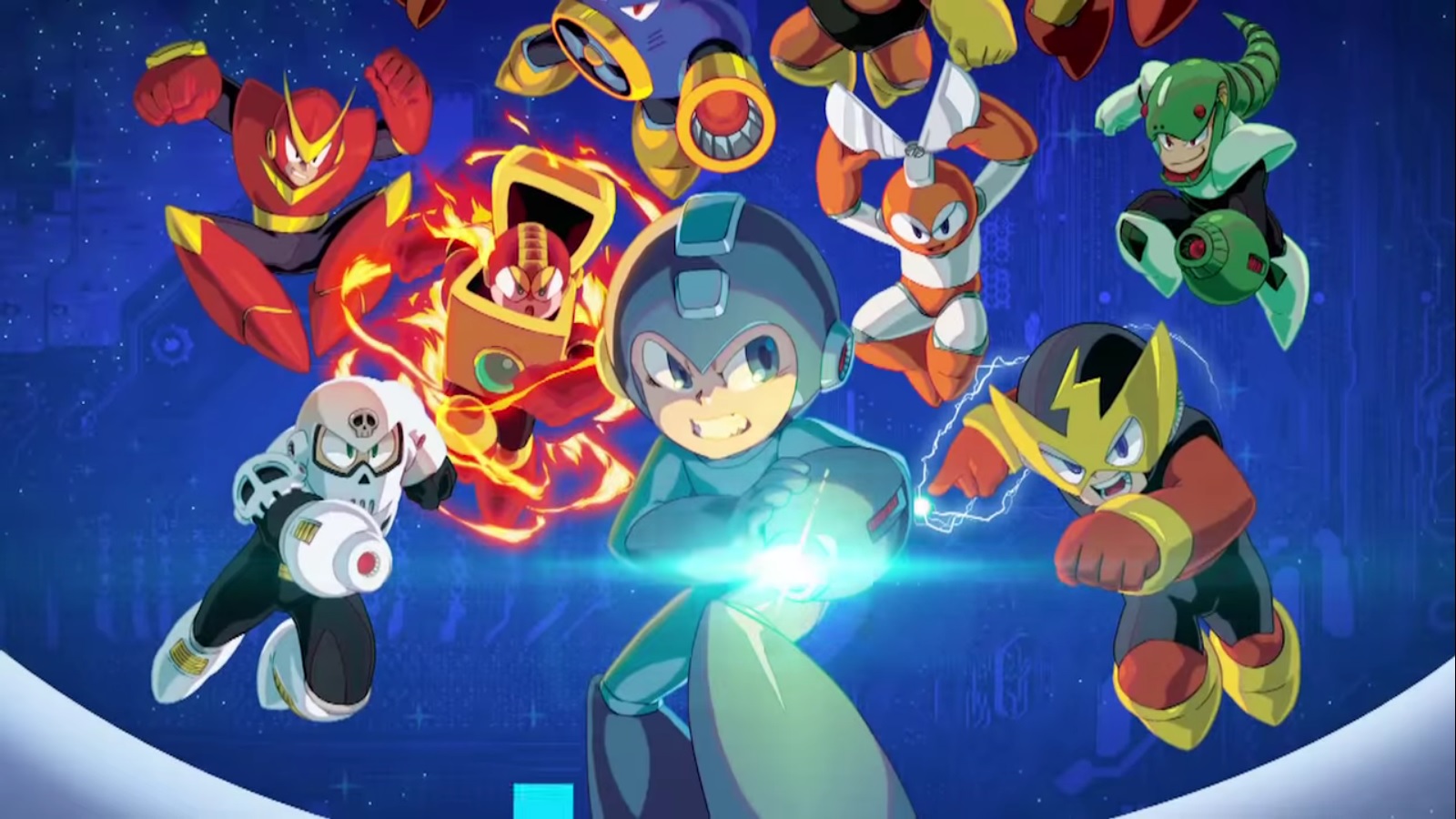 The Mega Man movie is something we've heard about for awhile, though it has only become more concrete in recent months. That being said, it's still a long ways off. Masayori Oka, who produced the Death Note adaptation for Netflix, gave an update in an interview with Collider.
Oka mentioned that the team "just started" working on the Mega Man movie. The project is in the early stages, and the script is currently being worked on.
Oka said: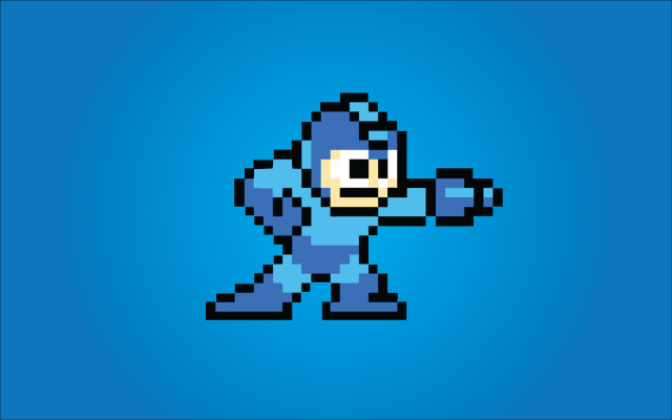 A Mega Man movie looks to be on the way. Henry Joost and Ariel Schulman, who were responsible for the film Catfish, are "in final negotiations to write and direct," according to Hollywood Reporter. The Mega Man movie was rumored as early as 2015.
Chernin Entertainment is said to be producing the movie with Heroes actor Masi Oka. Hollywood Reporter adds that 20th Century Fox attempted to acquire the rights for more than two years. Earlier in 2017, they finally managed to make that happen.
Specific details about the Mega Man movie have not yet been made known.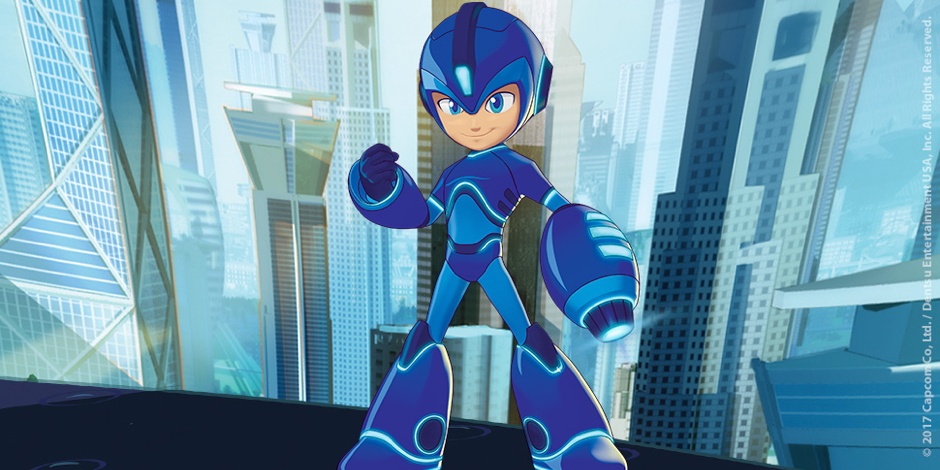 According to Licensing.biz, Jakks Pacific has won the master toy's license for the Mega Man animated series. With this license, they are able to make various of different products from figures and plush to costumes and play sets.
Jack McGrath the COO of Jakks Pacific says:
"I grew up with Mega Man and am a big fan, so I'm thrilled for Jakks to team up with DHX Brands and Dentsu on the new animated series,"
The Mega Man animated series is supposed to air in 2018 on Cartoon Network.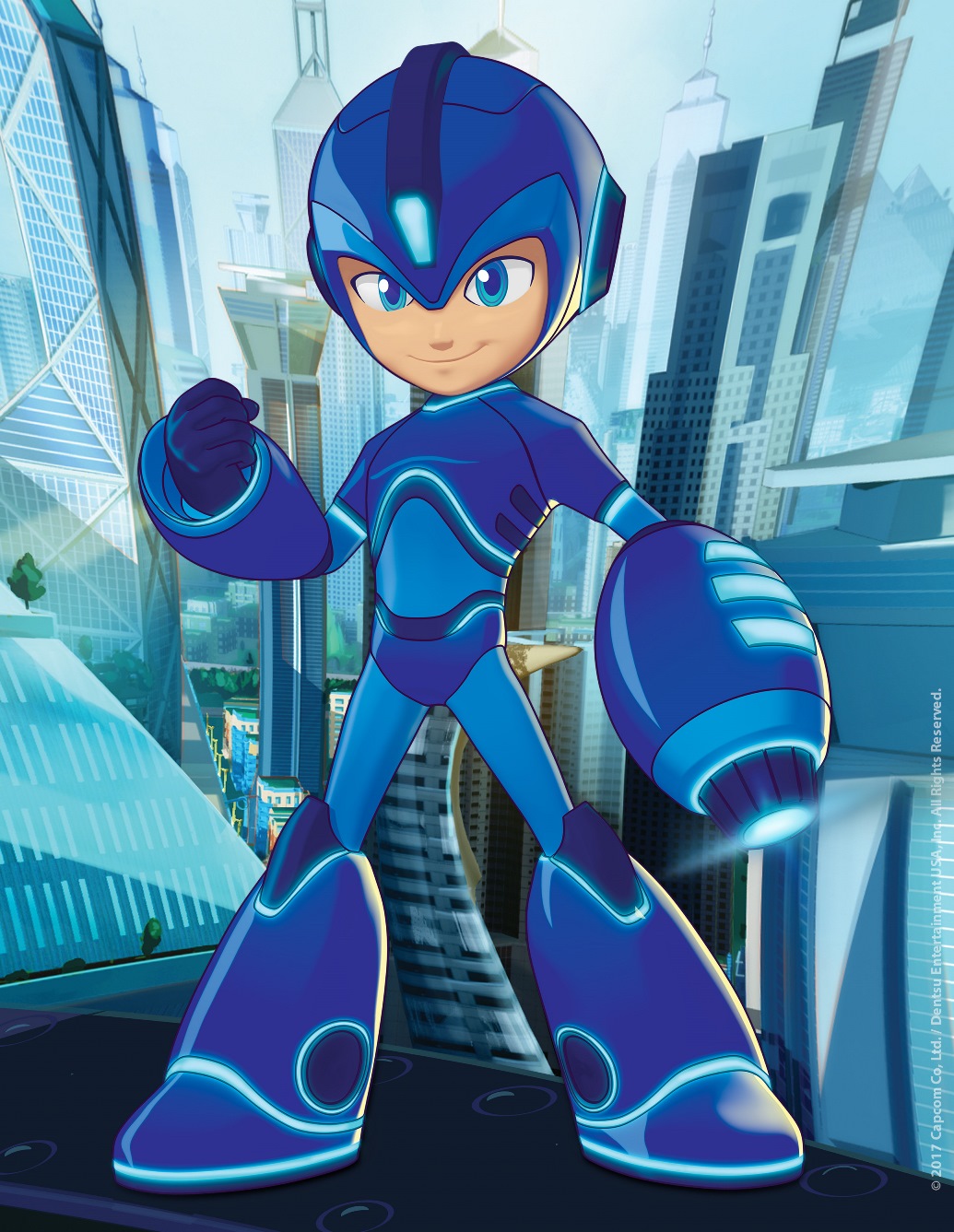 Dentsu Entertainment announced last night that the upcoming Mega Man animated series will kick off in 2018. Additionally, the show will air on Cartoon Network.
An official English announcement has since come in, providing an overview of the series. It includes the first mention of a character called Suna Light.
Here's the full interview:
"Aimed at kids 6 to 11, as well as their parents who grew up loving the video games, the new Mega Man animated series will feature exciting new technologies and robots, as well as the introduction of Mega Man's alter-ego, Aki Light. Aki is a normal, upbeat, schoolboy robot who has nano-core technology that allows him to transform into the mega powered super hero Mega Man! With his Mega Buster arm cannon and iconic helmet, Mega Man battles the wickedest villains Silicon City has to offer. Beloved characters, such as Mega Man's robotic dog, Rush, will return – while new characters, like Mega Mini™ and Suna Light, will make their debut!"
This latest announcement also confirms that the Mega Man animated series will air on Family CHRGD in Canada.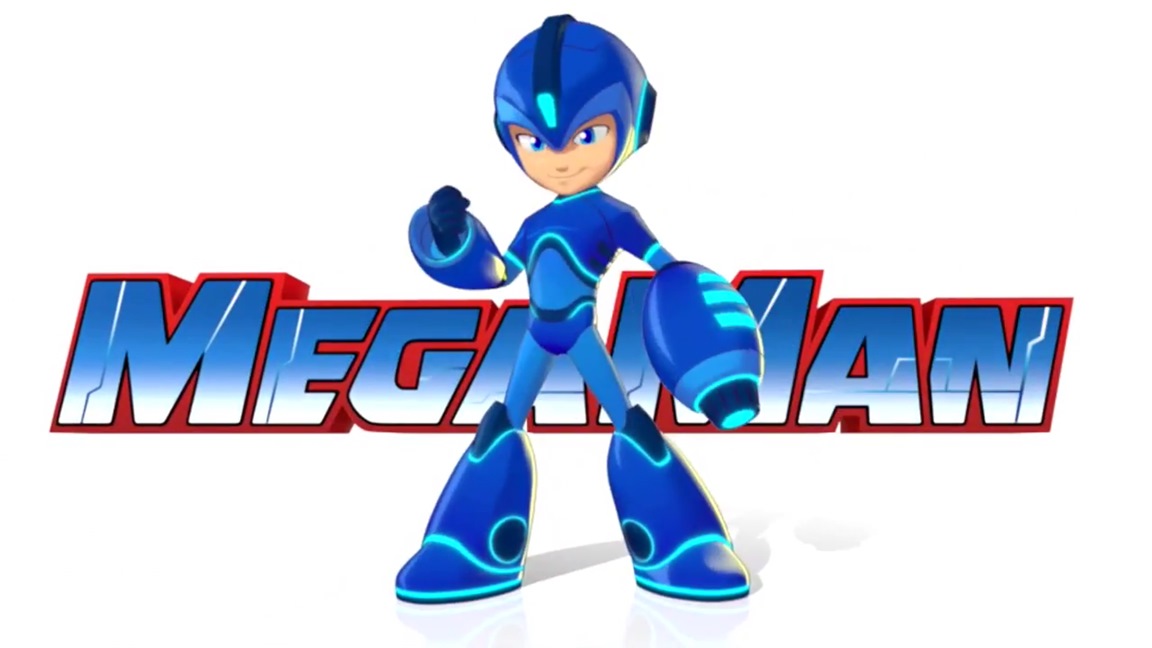 The Mega Man animated series was originally set to debut this year. However, an announcement made by Dentsu Entertainment today indicates that it will premiere in 2018 instead.
Also, the show will officially be airing on Cartoon Network. It was previously thought that Disney XD would be the home of Mega Man's upcoming cartoon.
Dentsu Entertainment, DHX Media, Man of Action, and Capcom are all working together on the project. It sounds like plans are in place for merchandising as well with a focus on toys as well as a global business development.