Xenoblade Chronicles X producer producer Shingo Kawabata handled today's Twitter update, in which he briefly talked about the game's voice cast.
Here's what was shared:
"I wasn't really informed of this, but it seems we're planning on updating the official site every week. I wonder if we'll be all right? Then again, Nomura and the web design staff are extremely motivated, so I'm sure they'll work hard for your sake."

"As we present our characters, we're also revealing the people that have lent us their voices. We've managed to acquire an outstanding cast, so you can look forward to hearing their work. As there was such a large amount of text, recording [the voices] took a lot of work, but the entire cast was exceptionally professional. The end result, of course, is perfection."
Just in case you're wondering, here's the voice cast for Xenoblade Chronicles X:
Elma – Houko Kuwashima
Lynlee – Mariya Ise
Tatsu – Daisuke Sakaguchi
Irina – Nao Takamori
Van Damme – Tessho Genda
Monolith Soft updated Xenoblade Chronicles X's website today with another two character profiles. We're introduced to Irina as well as Van Damme.
Irina belongs to the private military organization known as "BLADE". She worked for Elma when she was a part of the United Government Special Operations Unit, which is otherwise known as "Doll Corps". Irina eventually became a member of BLADE, but even now idolizes Elma as she holds her to the highest esteem. Though she has a strong-minded and frank personality, Irina has a strong sense of duty to protect the people of Planet Mira. Monolith says of the character: "The BLADE member with an overflowing sense of duty".
Van Damme is a commanding officer of BLADE, with the slight flaw of being sarcastic. He used to work as chief engineer aboard the immigration ship "White Whale". He is broadminded and overbearing regardless of who he talks to, with his sarcasm as the flaw in the crystal.
A few more updates landed on the Japanese Xenoblade Chronicles X Twitter account today. This time around, we get to hear from the game's producer.
Check out the translated tweets below:
This is a sudden introduction, but nice to meet you. My name is Kawabata and I work as Xenoblade X's producer. From now on, Monolith staff other than Takahashi will be using this account to send out Tweets to you all, with me taking the lead.

Counting, it's been about 5 years since Xenoblade's release meaning you've all been waiting for a long time, but, speaking honestly, it feels like a long time even for those of us working here. On top of that, we're also well underway with localization work, too.

However, I believe we have created something that you will feel was well worth the wait, so I hope you can remain patient for the game's release a little while longer.
With the latest Nintendo Direct happening yesterday alot of information has been surfacing about some of the most anticipated titles of the year and Xenoblade Chronicles X is definitely no exception.
The official Xenoblade Chronicles X website has been updated to introduce three key characters.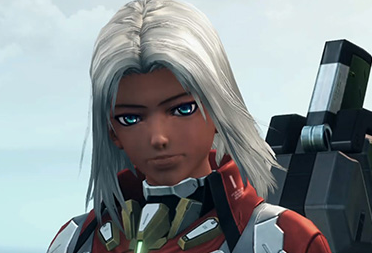 Elma, is a team leader of a private military organization known as BLADE. Her temperament is quite calm, and composed with a keen sense judgement and insight and seems to be well respected by her fellow members of BLADE.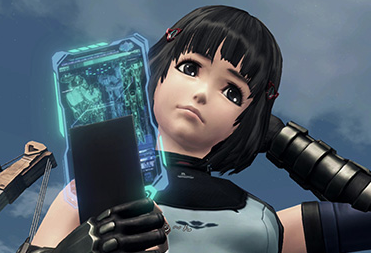 Lynlee, is a mechanic and member of BLADE. She is young, at only 13 years old she is considered a prodigy who has been developing a combat robot called "Doll".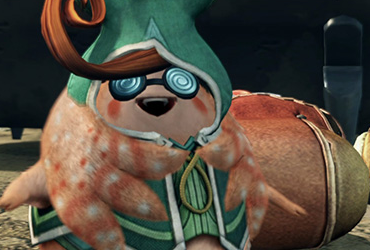 Tatsu, is a member of the Nopon race. He will be your companion and under your care after certain events transpire in the game. A little silly and occassionaly empty headed, his words at times will seem as if he is the one protecting you.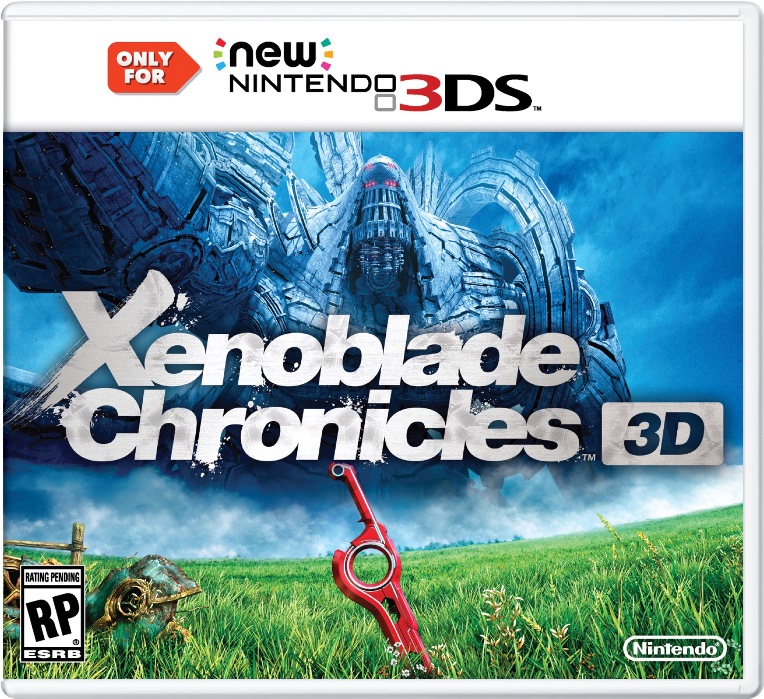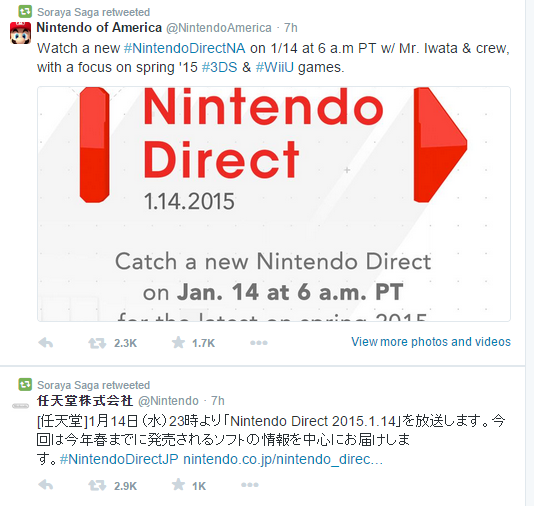 Soraya Saga has re-tweeted the news regarding tomorrow's Nintendo Direct. You know what that means! We should be getting an Xenoblade update tomorrow. Some may have expected this, but it's nice to receive an additional indication in any case.
We may actually receive some news about two Xenoblade games. Nintendo could have a thing or two to say about Xenoblade Chronicles X for Wii U as well as the port of Xenoblade Chronicles for New 3DS.