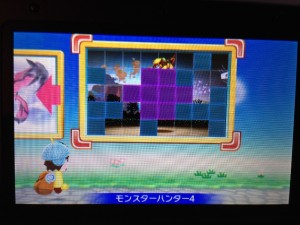 Nintendo and Capcom have started distributing a new puzzle in the StreetPass Mii Plaza. If you own a Japanese 3DS, you'll be able to receive a special Monster Hunter 4 panel. Hopefully we'll eventually see it overseas!
Thanks to Jason for the tip.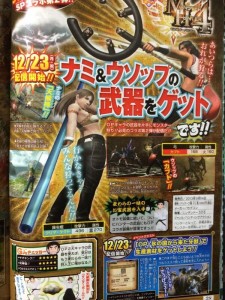 Capcom will release a new One Piece collaboration quest for Monster Hunter 4 next week. Players who complete it by defeating a huge Lagombi will receive materials to construct Clima-Tact, the weapon used by Nami in One Piece as well as materials to make Kabuto, Usopp's weapon. The DLC quest launches on December 23.
Thanks to Jake for the tip.