A new Q&A from Natsume sheds some light on things including the Virtual Console, Medabots, and remakes.
First up, here's what was shared about the process of getting a game onto the Virtual Console:
The titles for Virtual Console are handled by Nintendo. The publisher and Nintendo discuss which classic titles would be a good fit and have the best potential to sell. Once a title is agreed upon, Nintendo and the publisher work together to bring that title to the designated system, with Nintendo doing the bulk of the work.
Speaking of the Virtual Console, another fan asked if we'll ever see the two Pocky & Rocky SNES games (which would hit Wii U if they were to happen). Sadly, Natsume isn't expecting any of the company's other SNES games on the Virtual Console because "Nintendo's interest has moved onto other classic systems."
At this point, it's unlikely we'll see any other Natsume SNES games coming to the Virtual Console, as Nintendo's interest has moved onto other classic systems.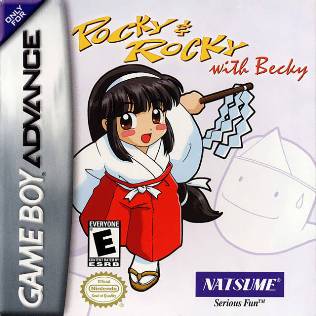 Natsume has eight GBA Virtual Console games planned for the Wii U Virtual Console. That's according to the company's Graham Markay, who shared the news on the latest Fragments of Silicon podcast.
As previously mentioned, Natsume's Virtual Console plans include the Medabots games Medabots AX and Medabots: An RPG Adventure. Pocky & Rocky with Becky is also on the way.
Markay noted in the podcast that Natsume has been working on its new Virtual Console plans "for awhile".
We'll begin seeing Natsume's new Virtual Console releases on the eShop at the beginning of June.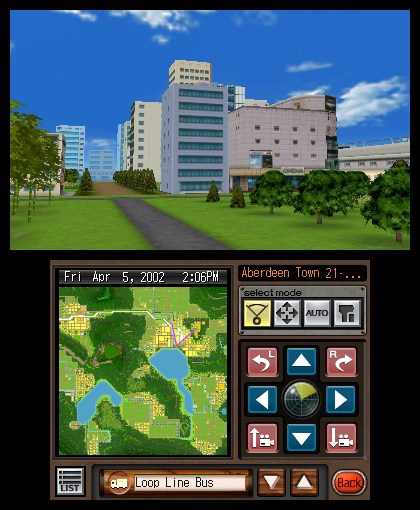 A-Train: City Simulator is launching on the North American 3DS eShop on April 14, Natsume has confirmed. The European (and Australian) release will follow on April 14.
For those who haven't heard of A-Train: City Simulator previously, the game is "a cross between a social experience and a deeply involved city building simulator with a heavy emphasis on keeping your town connected and its transportation flowing smoothly." A full overview can be found below.
During the latest Fragments of Silicon podcast, Natsume's director of operations Graham Markay explained why the company passed on localizations of the recent Medabots games. He explained:
[…] not every game that's made in a particular territory, such as Japan, is always made with a worldwide release in mind. Another thing to consider is that we'd have to use Rocket Company's engineers and programmers in regards to localizing a game. Even if we were to translate it, they'd have to be available. We reached out to them and told them we wanted to do more. We had a great time back in the day on the GBA releasing those four Medabots games, and on the Gamecube. Unfortunately, the stars have not yet aligned. Hopefully there's a game that they have time to partner with us on.

[…] I would've loved to have brought [Medarot 7 and Medarot 8] over to the US. It just doesn't seem like the right timing now. Then that begs the question of when would be the right timing. Maybe when their team frees up, but then when's that going to be? When we're free, they're free, is it still going to be viable for the 3DS market at the time? We haven't given up. It's not like they reached out and said, "Hey, we need A, B, and C to make this happen." We both looked at our calendars and unfortunately they were involved with something and weren't available at the time.
Markay also revealed that Natsume's GBA Virtual Console games will begin arriving on the Wii U eShop starting in June. This includes the Medabots titles AX and An RPG Adventure.
Artdink prepared several pieces of downloadable content for A-Train: City Simulator's Japanese version. When the game heads west, all DLC will be available to English-speaking players.
Natsume wrote in a Tumblr post today:
A mix of transport simulator and city builder, we're very excited to be bringing A-Train: City Simulator to a new audience! We're also pleased to announce that all the DLC from the Japanese version will be available to our English-speaking fans! We'll be revealing screenshots and further details leading up to the game's launch!
A-Train: City Simulator will be available in North America sometime next month. The European launch should take place around the same time.
Last week, Natsume announced that A-Train: City Simulator will be available in North America next month. But what about Europe? Fortunately, there's good news to share on that front.
A-Train: City Simulator could very well be out in Europe around the same as North America, according to Natsume community manager CeeCee. The game was submitted for both regions at the same time, so Natsume hopes that "the releases will be as close together as we can make them."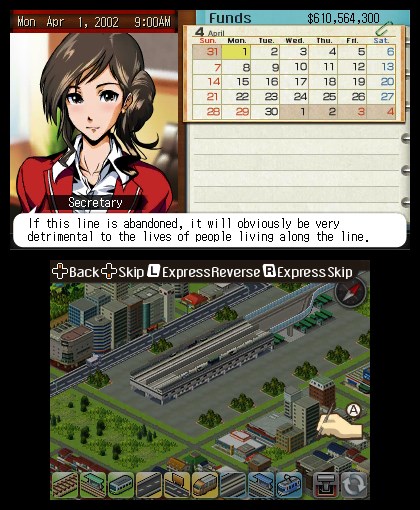 A-Train: City Simulator is due out in North America next month, Natsume announced today. A specific date was not provided.
Additional A-Train: City Simulator content was prepared today as well. You'll find a set of new screenshots and a bunch of details below.
You're the boss! It's up to you to keep cities, towns, and suburbs connected and their transportation smoothly flowing. However, doing so comes with challenges: players will need to balance their budgets, as well as the wants and needs of the people using the systems. Bottlenecks and frustrated citizens must be avoided if the transportation system is going to truly work for the citizens!

As the new head of transportation, players will see real results of their work. They can build new buildings to support additional growth for bus routes and subway services, export goods to make money, and even build an airport! As time passes in-game, players will have the option to upgrade their technology, moving from steam-powered trains to high-powered electric ones!

Enjoy the sights of the city and the transportation methods you choose with a panoramic sweep, or set new goals with a map editor that gives players all the tools needed to craft new scenarios. With hours and hours of variable storylines, fans will find a deep depth of gameplay that's sure to keep them coming back for more!
Source: Natsume PR

Siliconera published a new interview with Hiro Maekawa, the president of Natsume. Maekawa ended up addressing a variety of topics, including Harvest Moon: The Lost Valley, why the company decided to localize A-Train, and more. Maekawa also said that Harvest Moon 64 won't be coming to the Virtual Console due to technical issues, and noted that there isn't any news on Natsume returning to older games such as Wild Guns.
We've rounded up a few of Maekawa's comments below. You can find the full interview on Siliconera here.
Natsume used to help bring over the Medabots games, but we haven't seen any titles localized since the Game Boy Advance games. In an interview with Siliconera, Natsume president Hiro Maekawa said that the company doesn't have "a concrete plan for future Medabots titles", though he did say that there will be some sort of news about the series this year.
He said:
"At this point, we do not have a concrete plan for future Medabots titles, but we are carefully listening to fans voices and we know the team over there and would love the opportunity to bring a new Medabots game to the U.S. one day. Once again we have spent time, money, and love on that franchise, and we want to see it move forward just as much as our fans do. I know this isn't the answer Medabots fans wanted, but stay tuned, because there will be some Medabots news in 2015. Keep an eye out!"
Maekawa also commented on Natsume's relationship with Kemco. The two sides worked together on Alphadia Genesis, which landed on Wii U last year.
"We maintain a very close relationship with Kemco. We work very well with them and they make RPGs that fit so well into our "niche and unique" model. I have always been fond of RPGs and we continue to look for ones that fit with Natsume. Are we working together on a co-developed RPG? We have definitely talked about it! You will be one of the first to know if we have some news to announce."
Harvest Moon: The Lost Valley's first wave of downloadable content is out now, and it's free. The DLC can be obtained right from the game without any hassle.
Natsume has added new outfits and hairstyles with today's DLC. There are three outfits for the female and male protagonists, including a new Dairy Farmer getup for each. Content can be accessed from a player's dresser.
In the future, Natsume is planning on adding new items to customize the Lost Valley itself, along with new crops, recipes, and more. The company also teased in its announcement today: "There's even some whispers that new love is in the air, but whether these rumors are true remain to be seen!"
Source: Natsume PR