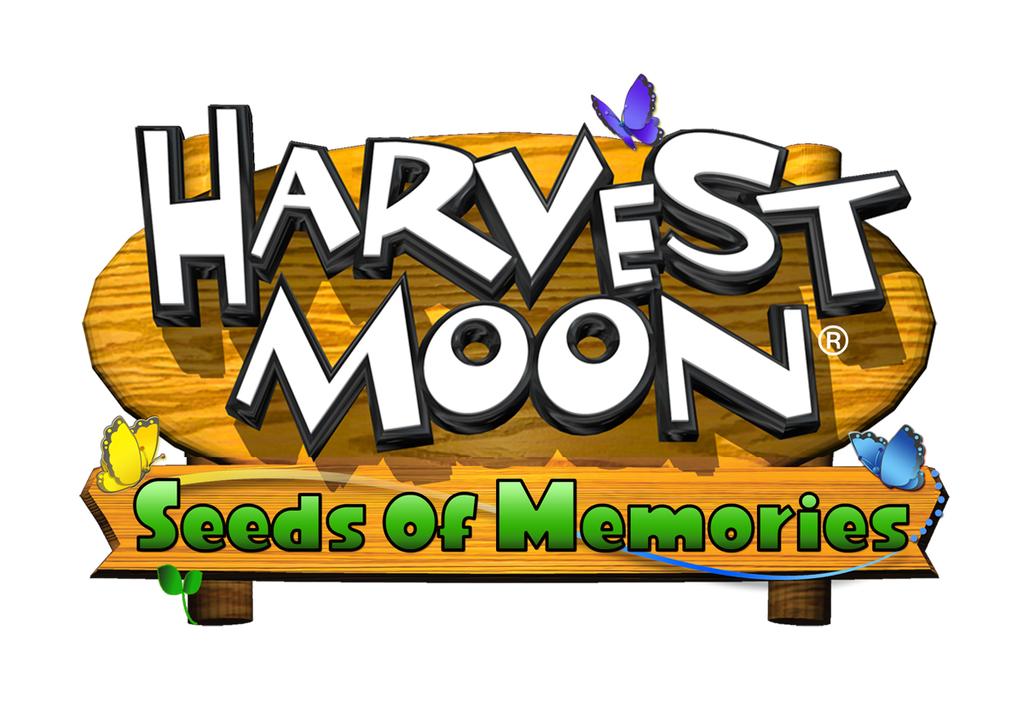 Natsume's E3 2015 lineup is in.
First up is Harvest Moon: Seeds of Memories, which was announced for Wii U this week. Additionally, the 3DS eShop games Gotcha Racing and Brave Tank Hero along with Ninja Strike will be on display.
Natsume will "also be talking about the GBA games coming to the Wii U Virtual Console, including Medabots, Pocky & Rocky With Becky, and more".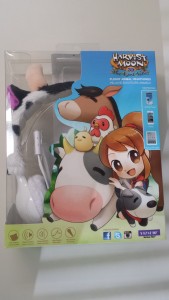 Those attending E3 will be able to partake in Natsume's annual Bust-a-Move 4 Tournament. More details will be shared soon about how to enter on each day. Prizes will be handed out to winners, including premium plushies and Harvest Moon headphones.
E3 2015 runs between June 16 and June 18.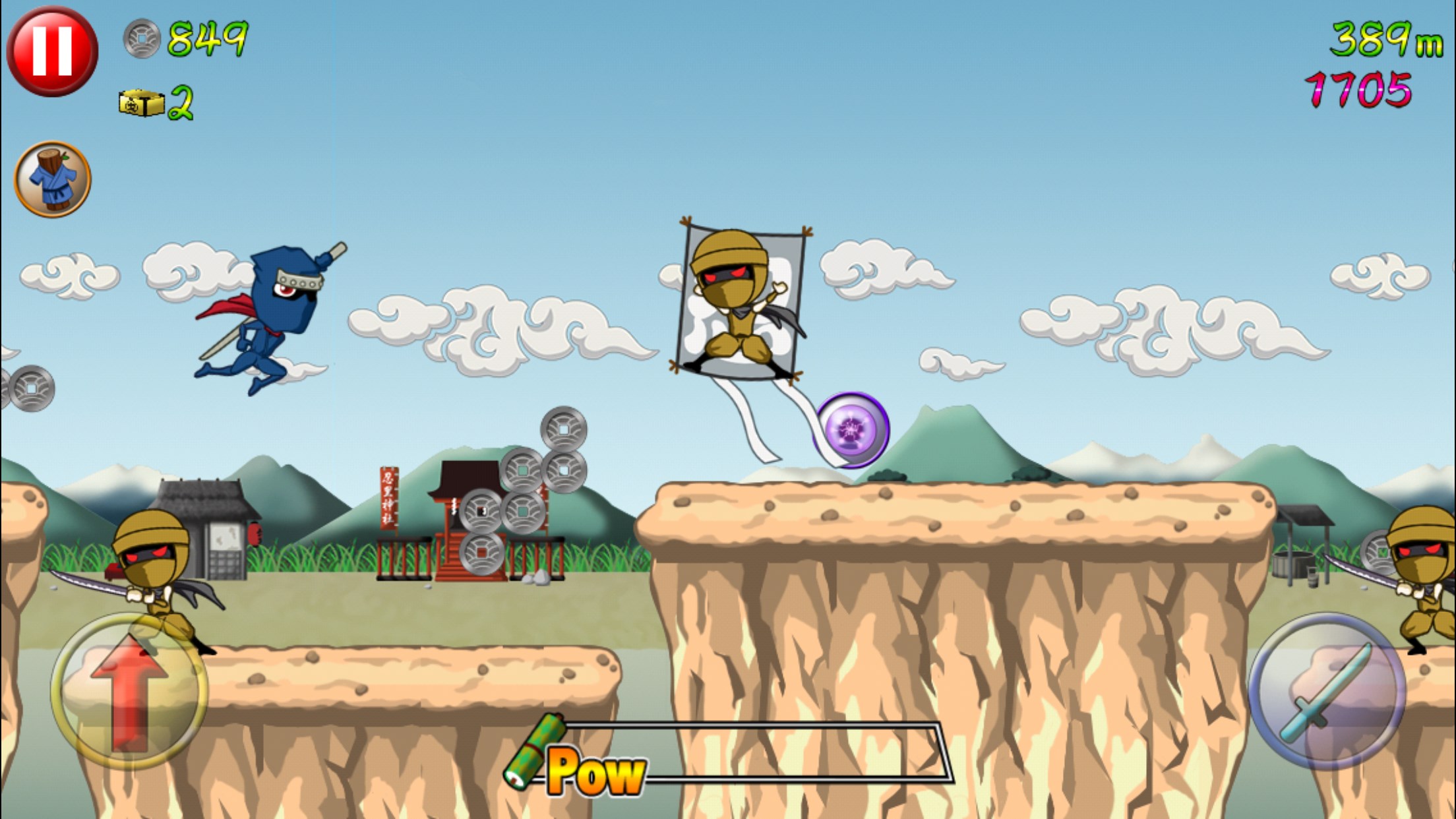 Harvest Moon: Seeds of Memories isn't the only new title Natsume is planning for Wii U. Today, the company announced that "Ninja Strike" is also in development for the platform (presumably via the eShop).
Here's the official overview:
Run, fly, and slash enemies to get the stolen treasures back! Be sure to check out this high-speed, action-packed, side-scrolling title in Natsume's Ninja series! Whether you go with strength or triple jumping, there is a ninja for you! Choose from 5 different ninjas, each with their own special characteristics. You'll face much more than just run-of-the-mill henchmen! Use your hard-earned coins to level up a variety of skills that will help you get further and make you tougher! Pick the skills that best fit your playing style! How far can you go?
Natsume previously brought Ninja Strike to iOS. On Wii U, this appears to be a completely brand new game, though we've attached an image from the mobile version above.
Ninja Strike will be featured at E3 2015 later this month.
Source: Natsume PR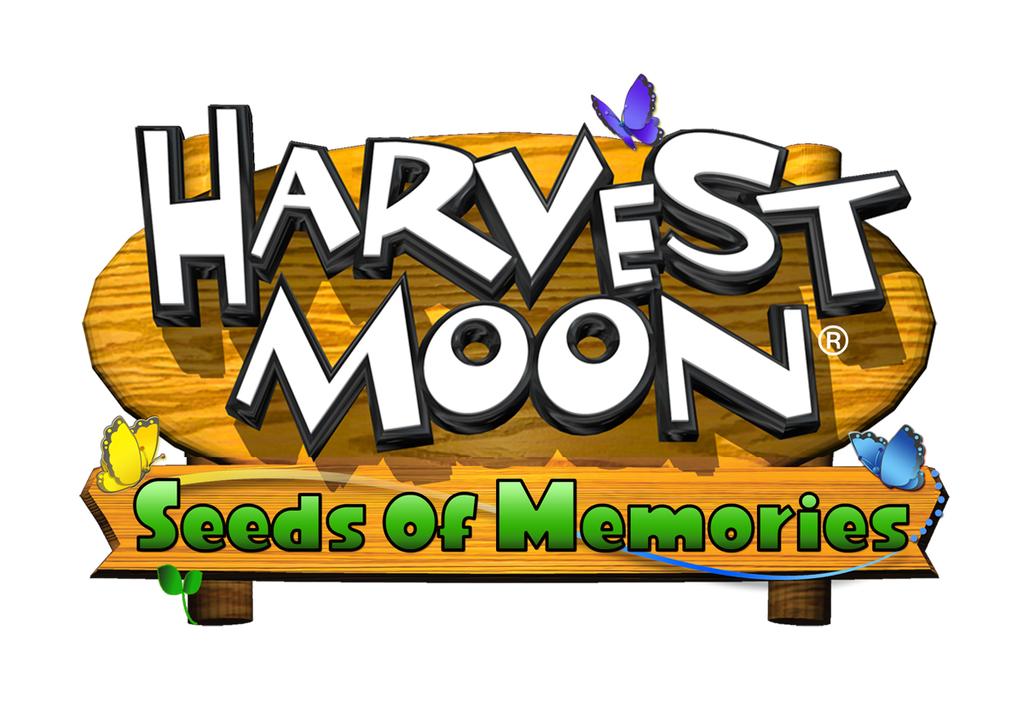 Update: Bumped to the top. The official announcement is in, and we have the first details.
Here's the full overview:
Go back to the roots of Harvest Moon in the latest installment of the series! Inspired by the old-school gameplay of the very first games, Harvest Moon: Seeds of Memories will bring players a sense of nostalgia, along with exciting gameplay twists.

Tasked with the job of revitalizing a farm, players will need to befriend the villagers in town to unlock the titular "Seeds of Memories"! Seeds can be unlocked in many ways, such as giving a villager their favorite item, catching a giant fish, or by raising their first cow. Players will need to be up to the challenge of collecting all of the Seeds of Memories!

Old favorites return in the animal department with cows, sheep, and chickens, along with a horse to ride, and a dog to keep as a pet! Farmers will also have a new pet to take care of, but it isn't what they'd expect… It's a bobcat! The bobcat starts out wild, but as players befriend the animal, can they convince the bobcat to become their loyal friend?

Featuring cooking, fishing, foraging, and mining, players will need to upgrade their tools to find the highest-quality items. Players will also be able to participate in contests and festivals like the Cooking Contest and Starry Night Festival! Woo one of the ten marriage candidates – 5 bachelors and 5 bachelorettes – and find that special someone to make their farming life complete!
Harvest Moon: Seeds of Memories launches this winter.
---
Harvest Moon: Seeds of Memories is in development for Wii U, Natsume has announced. The game will also be released for PC and mobile platforms.
Natsume made today's announcement on Twitter. Actual gameplay details are unknown at present.
Introducing HARVEST MOON: SEEDS OF MEMORIES! Welcome a new Harvest Moon game, coming to Wii U, PC, iOS, and Android~ pic.twitter.com/E2E7wvZqw2

— Natsume Inc. (@Natsume_Inc) June 2, 2015
@GoldMetalSonic Natsume is the developer. Distribution will be decided much later (aside from the obvious digital platforms) 🙂

— Natsume Inc. (@Natsume_Inc) June 2, 2015
Harvest Moon: Seed of Memories will be the first entry in the Harvest Moon series for Wii U. Last year, Natsume made Harvest Moon: The Lost Valley for 3DS.

Natsume's latest "State of the Farm" post shares updates on the company's upcoming plans.
First, new DLC is on the way to Harvest Moon: The Lost Valley. This will include a new bachelor/bachelorette and more.
Natsume's upcoming GBA games for the Wii U Virtual Console are also still in the pipeline. The first two will be announced "very soon", and they should release in early June and early July. Six other GBA VC titles are in the works.
Last but not least, Natsume left a tease for its presence at E3 2015. There's good things to come for both Wii U and 3DS owners, as news will be shared for both of these platforms.
Head past the break for the full breakdown of what lies ahead for Natsume.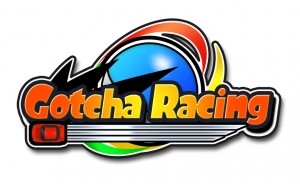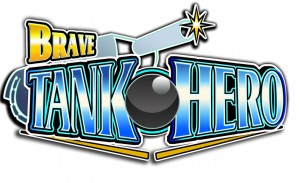 Natsume is teaming up with Arc System Works for the release of two new titles in North America. Gotcha Racing (3DS) and Brave Tank Hero (3DS/Wii U) will both be available this summer.
Natsume CEO and president Hiro Maekawa said of today's announcements:
The Arc System Works titles are exactly the type of high-quality niche titles we love to bring to our audience. Fans have been asking for more pick-up-and-play experiences they can enjoy in short or long bursts of playtime, and we're happy to be working with Arc System Works to provide exactly that to our fans!
Read on below for overviews of both Gotcha Racing and Brave Tank Hero. The two games will launch in July and August respectively.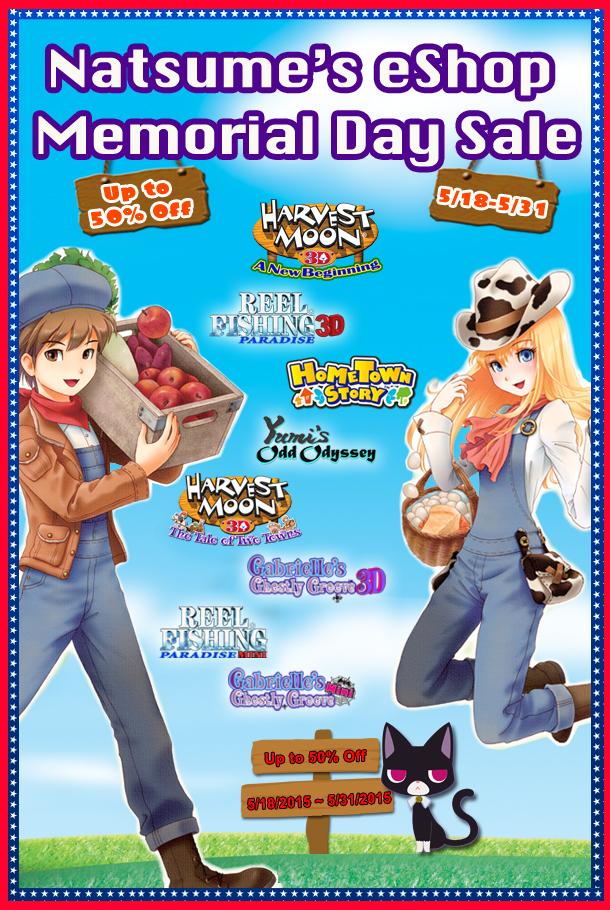 Natsume has kicked off a new sale on the North American 3DS eShop in celebration of Memorial Day. Through May 31, fans can save on a number of games including Yumi's Odd Odyssey and Harvest Moon titles. You can find the full lineup of eligible releases on sale in the graphic above.
We're kicking off a two week 3DS eShop sale on our 3DS games (up to 50% off) including fan faves like #HarvestMoon! pic.twitter.com/GlL9iYKdRD

— Natsume Inc. (@Natsume_Inc) May 18, 2015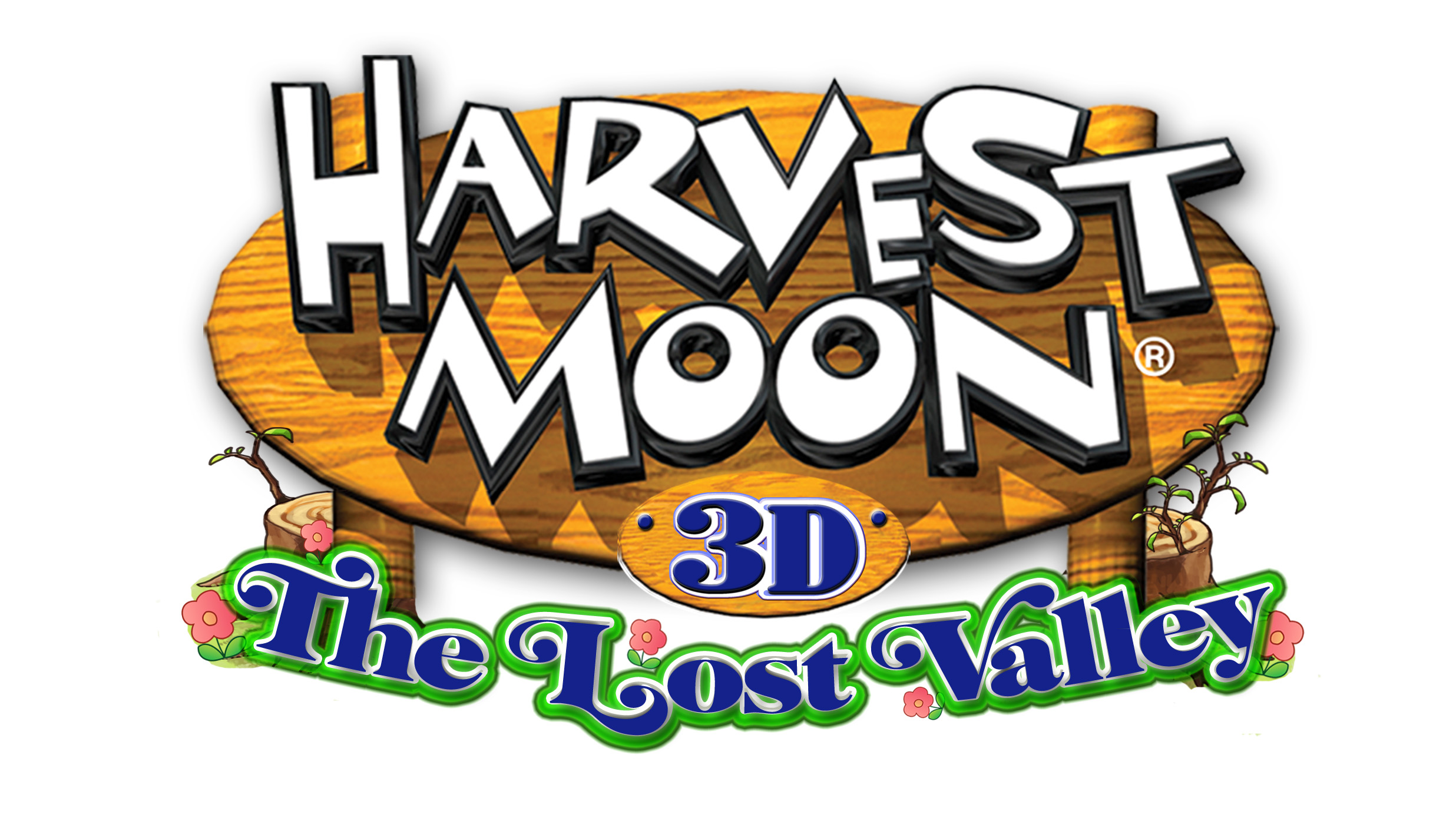 Update: We've now received the official announcements. The new Crop/Recipe and Flower packs will be free until May 19th and .99 cents thereafter. Natsume is also teasing "a big DLC pack coming in mid-June, including new characters and outfits".
Here's an overview of today's DLC:
With the new DLC available, players will enjoy new crops that have been added to Sam's Shop, and can also learn new recipes from Hanna. New kinds of flowers will be available in Iris' shop. But that's not all! Love is in the valley air, and players can look forward to a romantic summer with some extra surprises coming later in June!
Tons of DLC screenshots are below.
---
A couple of new Harvest Moon: The Lost Valley DLC sets are now available.
The first download is comprised of new crops and recipe DLC. This normally costs $0.99, but can be obtained for free until May 19. Natsume also released new flowers DLC which appears to be permanently free.
Natsume spread today's Harvest Moon: The Lost Valley DLC news on Twitter with the following messages:
We've got two new DLC sets for #HarvestMoon: The Lost Valley available today! Woohoo~ pic.twitter.com/c2EVIK40kQ

— Natsume Inc. (@Natsume_Inc) April 28, 2015
First we've crop a new crops and recipe DLC! This content is FREE until May 19th ($0.99 thereafter) so snag it ASAP~ pic.twitter.com/SJIEzNCKpT

— Natsume Inc. (@Natsume_Inc) April 28, 2015
Second is a new flowers DLC! These lovelies are free to download at your leisure, and bring back fan fave blooms! pic.twitter.com/8XTD9118a3

— Natsume Inc. (@Natsume_Inc) April 28, 2015

A new Q&A from Natsume sheds some light on things including the Virtual Console, Medabots, and remakes.
First up, here's what was shared about the process of getting a game onto the Virtual Console:
The titles for Virtual Console are handled by Nintendo. The publisher and Nintendo discuss which classic titles would be a good fit and have the best potential to sell. Once a title is agreed upon, Nintendo and the publisher work together to bring that title to the designated system, with Nintendo doing the bulk of the work.
Speaking of the Virtual Console, another fan asked if we'll ever see the two Pocky & Rocky SNES games (which would hit Wii U if they were to happen). Sadly, Natsume isn't expecting any of the company's other SNES games on the Virtual Console because "Nintendo's interest has moved onto other classic systems."
At this point, it's unlikely we'll see any other Natsume SNES games coming to the Virtual Console, as Nintendo's interest has moved onto other classic systems.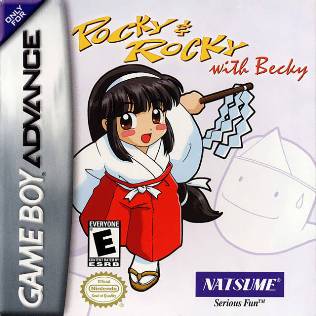 Natsume has eight GBA Virtual Console games planned for the Wii U Virtual Console. That's according to the company's Graham Markay, who shared the news on the latest Fragments of Silicon podcast.
As previously mentioned, Natsume's Virtual Console plans include the Medabots games Medabots AX and Medabots: An RPG Adventure. Pocky & Rocky with Becky is also on the way.
Markay noted in the podcast that Natsume has been working on its new Virtual Console plans "for awhile".
We'll begin seeing Natsume's new Virtual Console releases on the eShop at the beginning of June.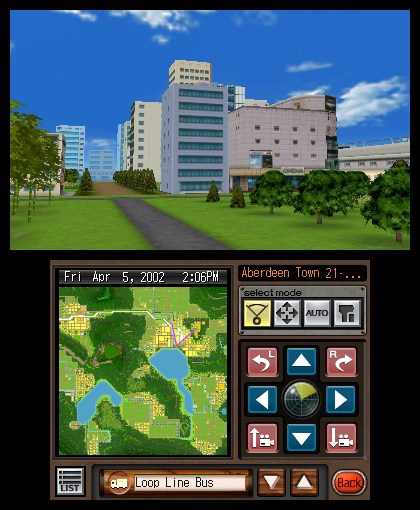 A-Train: City Simulator is launching on the North American 3DS eShop on April 14, Natsume has confirmed. The European (and Australian) release will follow on April 14.
For those who haven't heard of A-Train: City Simulator previously, the game is "a cross between a social experience and a deeply involved city building simulator with a heavy emphasis on keeping your town connected and its transportation flowing smoothly." A full overview can be found below.