Video Products Distributors has listed Harvest Moon: The Lost Vall for 3DS, which would most undoubtedly be Natsume's localization for Harvest Moon: Connect to a New Land. If the listing is accurate, we'll be seeing the game in North America on October 7.
A few other items worth noting were found on Video Products Distributors as well – mainly release dates for previously-announced titles. Super Smash Bros. for 3DS is listed for release on August 26, while the new Adventure Time game, Cartoon Network game, and Cooking Mama 5 are listed with November 18, October 28, and October 14 release dates respectively. Note that these dates have not been confirmed and could be inaccurate.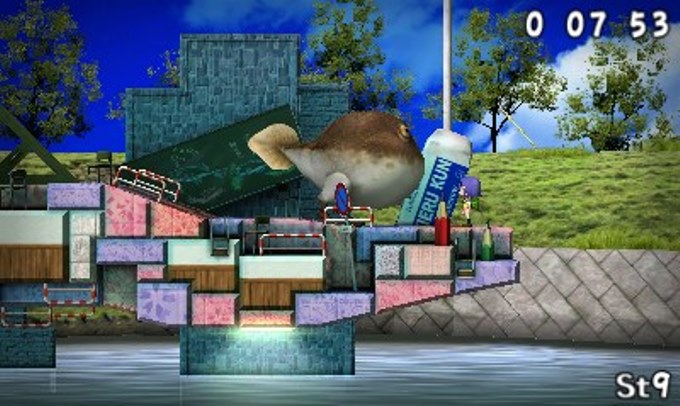 Yumi's Odd Odyssey will launch in North America on March 20, Natsume has announced.
The publisher shared the news on Twitter with the following message:
Excited to confirm Yumi's Odd Odyssey will be available exclusively on the US 3DS eShop starting in just 2 weeks, March 20th! #YOO-HOO!

— Natsume Inc. (@Natsume_Inc) March 6, 2014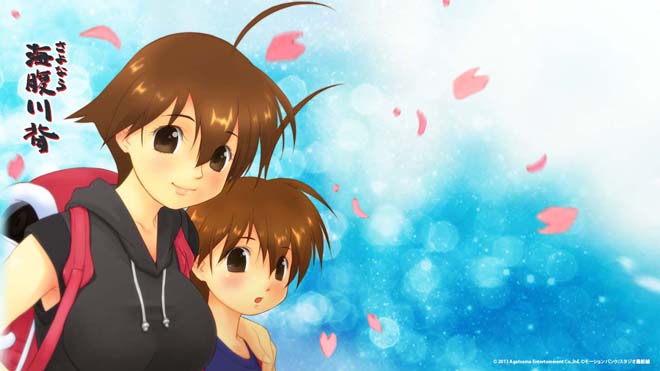 Natsume is teasing "an official announcement" for Yumi's Odd Odyssey. Having just received "some good news from Nintendo", news will be shared about the game tomorrow.
Natsume tweeted just a few moments ago:
Just got some good news from Nintendo! Watch for an official announcement tomorrow! #YOO

— Natsume Inc. (@Natsume_Inc) March 5, 2014
One would assume that Natsume is teasing a release date announcement – nothing else would fit really!

Natsume has put out a bunch of 3DS games – a pair of Harvest Moon titles, Hometown Story, and more. Yumi's Odd Odyssey is also on the way.
The publisher's strong support for the platform can likely be attributed to high consumer interest in its slate of 3DS titles. According to Natsume's Graham Markay, "the 3DS has done very well for us in terms of sales." Additional games will be announced for the system "in the future."
And speaking of Yumi's Odd Odyssey, Markay shared another update about its release. We were recently told that it should be available by the end of February/early March. Pricing is set at $29.99.
Check back tomorrow for more on Yumi's Odd Odyssey…
Natsume has shared screenshots and details regarding the bosses in Yumi's Odd Odyssey. The new images can be found above, and the overview of information is posted below.
Players will be first introduced to the boss battle mechanic on Stage 9: A giant tadpole who squashes Yumi with the slightest touch! Yumi will need to use her wits and trusty fishing rod to find places to hide from her massive stomp attack, and her froggie children. It may appear that there's no way to damage this titanic tadpole, but players who look closely may see a pattern emerge that holds the key…

Later in the game, on Stage 21, players will be introduced to another fiendish foe: the giant crab! This monstrous menace will try to snap Yumi with its giant claws as soon as she gets close! With the crab's hard outer shell acting as armor, it will be up to players to figure out how to make crab cakes out of this cantankerous crustacean! Perhaps the key lies in the mysterious boxes scattered throughout the Stage…
Source: Natsume PR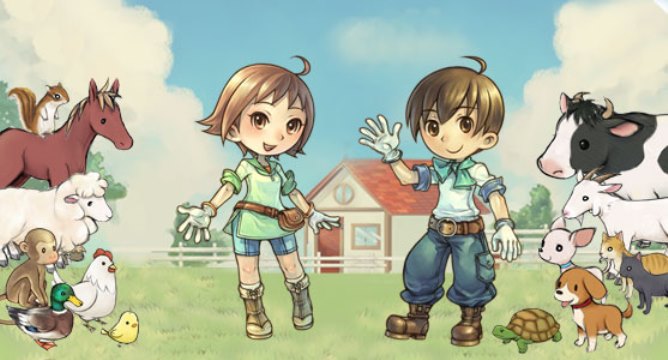 At the moment, Natsume doesn't have any news to share regarding Harvest Moon for Wii U.
Community manager "CeeCee" recently responded to a number of requests for the series to appear on new consoles, most of which specifically mentioned Nintendo's system. Sadly though, Natsume has "nothing to announce."
CeeCee's comments in full:
Unfortunately, there is nothing to announce at this time. The development of games on any specific consoles is very dependent on the install base of that console. The larger the install base, the better chance a unique game like Harvest Moon will do. Thus, we are always watching how each and every console is doing, and waiting for the right opportunity.

Natsume community manager "CeeCee" commented on the publisher's plans for Virtual Console in the future.
As of late, Natsume has been receiving quite a few fan questions/requests to re-release Game Boy Advance and GameCube titles. Doing so, however, isn't so simple.
CeeCee explained that when it comes to GBA, this is something the Virtual Console doesn't support. But interestingly, Nintendo is apparently "working on this" and Natsume "look[s] forward to the day it's possible."
Regarding yesterday's announcement of DS support on Wii U, CeeCee said, "it's an exciting time, and we'll be reviewing our DS catalogue for potential titles."