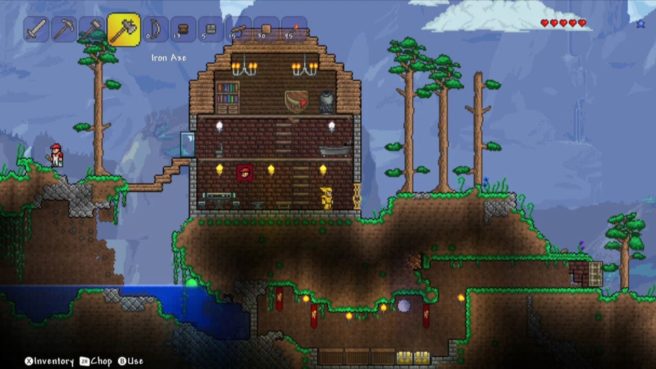 Terraria will be coming to Wii U on June 28 in North America and June 24 in Europe, 505 Games and creator-developer Andrew Spinks' Re-Logic have announced.
For those who haven't heard about it previously, Terraria is a side-scrolling action-adventure that involves crafting items, exploring worlds and battling enemies. The title features a traditional 2D combat system with expansive crafting mechanics and randomly generated pixel worlds.
On Wii U, the team is including "intuitive touchscreen controls to allow players easy access to the world of Terraria, as well as several multiplayer options such as four-player local split-screen co-op and eight-player online multiplayer." Additionally, it will be possible to post achievements on Miiverse leaderboards to track progress.
Here's a rundown of other features in the game:
• 14 different environments such as eerie dungeons, slippery ice wastes, wild jungles and more;
• Hundreds of craftable weapons, armor and items;
• More than 150 enemies ranging from zombies to armies of goblins;
• Epic boss battles that test players' combat skills;
• Vast worlds of exploration that introduce new potions, magic, gear and more.
View a trailer for Terraria on Wii U below.
Source: 505 Games PR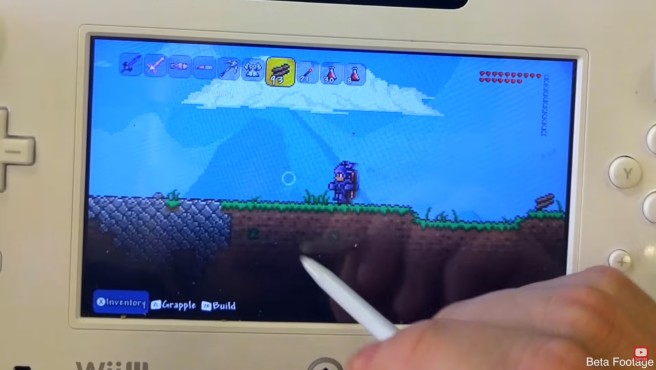 More footage of Terraria running on Wii U is in, specifically showing off-TV play. Take a look at the latest video below.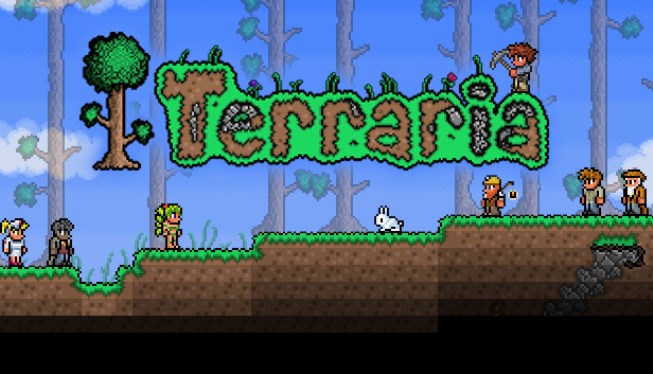 Family Gamer TV caught up with 505 Games producer Dean Scott to learn more about the 3DS version of Terraria. You can listen to the full interview below, which also contains snippets of Wii U footage.