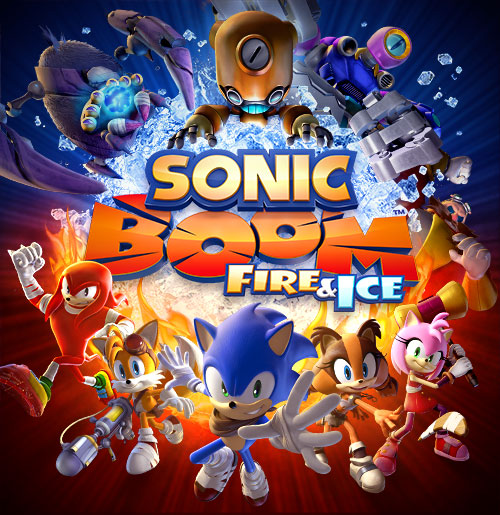 Nintendo World Report has shared more off-screen Sonic Boom: Fire & Ice footage from E3. 14 minutes of gameplay can be found below.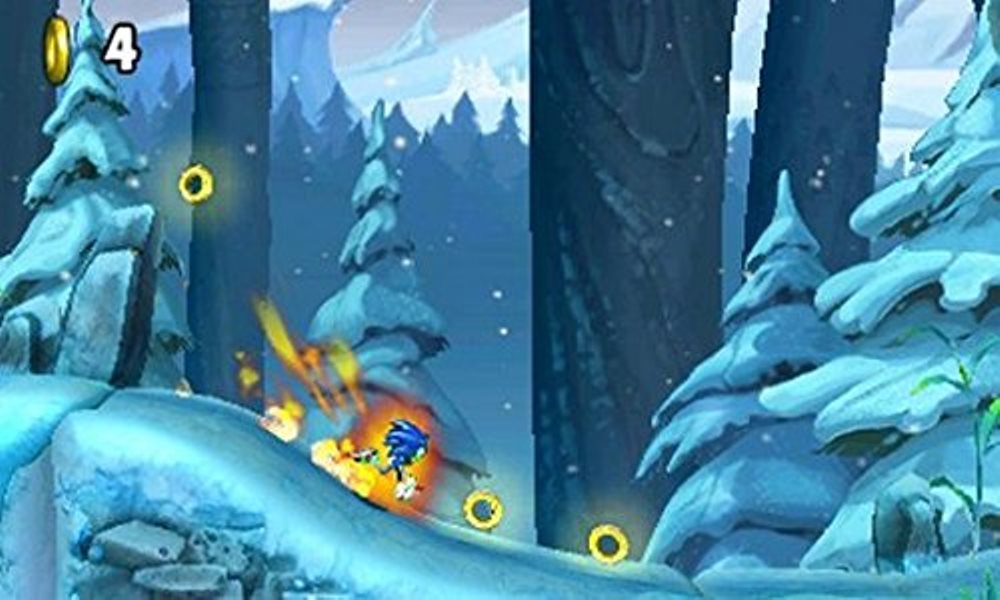 Nintendo World Report has another video up with off-screen Sonic Boom: Fire & Ice. Have a look at it below.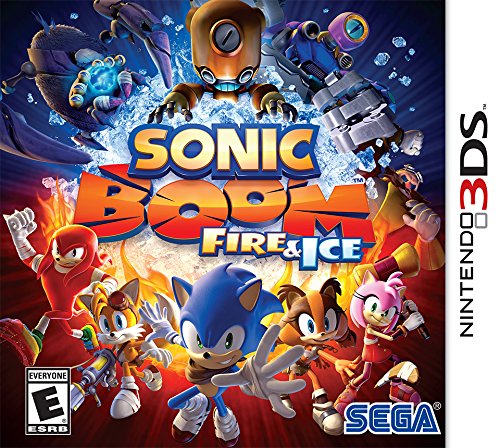 Sonic Boom: Fire & Ice is on display at E3, and is making its playable debut. Check out some footage from the build below.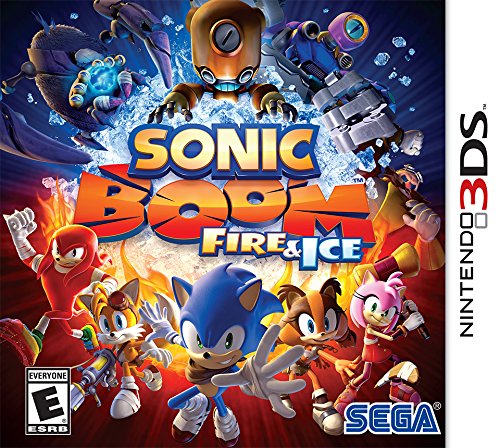 SEGA has prepared a new Sonic Boom: Fire & Ice trailer ahead of E3 2016 next week. You can watch it below.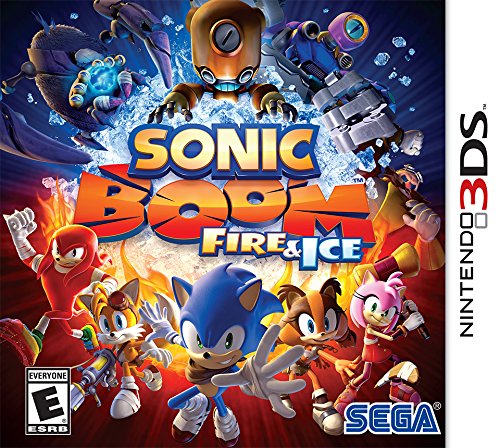 A fresh batch of Sonic Boom: Fire & Ice details have emerged via a listing on Play-Asia. The retailer's overview has information about the plot as well as gameplay.
Here's the full description:
The super villain, Dr. Eggman, discovers a powerful Ragnium element in Ragna Rock island which can fuel his robots and make them faster than Sonic. He then commands his mining robots to search the mythical island. D-Fekt, as one of them malfunctions and is now able to magnetize everything except Ragnium. With this capability, D-Fekt gains more power and messes up the environment of other islands creating fire and ice! Dr. Eggman makes him one of Island Defenders and now ready to face Team Sonic!

Together with our main protagonist, his friends return in their revamped version with their powers still fully intact. Adding to the lineup of playable characters is their friend, Amy Rose. Stop villains, retrieve islands, and bring back the balance in the environment using Sonic's speed, Tail's flight, Knuckles' strength, Sticks' boomerang, and Amy's hammer! Mix their unique abilities with the power of fire and ice to pass through obstacles, solve puzzles, and freeze enemies!

Battle with four huge bosses which occupy both 3DS screens! Test your character's speed and compete in an all-new Bot Racing game with 2 players local play. Play six exploration-based levels and bonus stages such as halfpipe run like the Special Stage from Sonic the Hedgehog 2, calmer underwater stage where a player pilots the Sea Fox and look for collectibles, and third stage which the player pilots a hovercraft and dodges icebergs.
Sonic Boom: Fire & Ice will be out in stores on September 27 in North America and September 30 in Europe.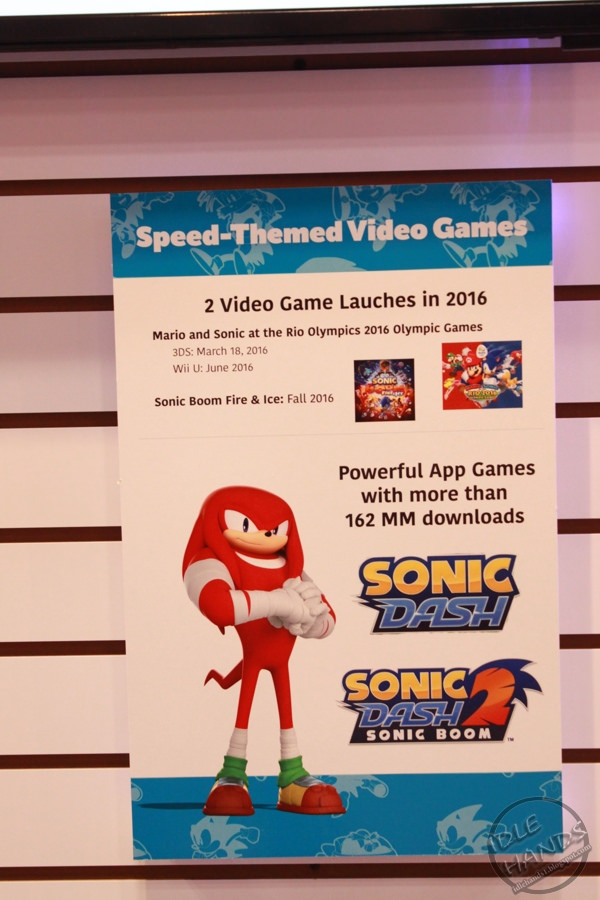 Sonic Boom: Fire & Ice was originally slated for Fall 2015. Last September though, SEGA ended up pushing the game back to sometime this year. We've yet to receive any news updates since then.
A photo taken at Tomy's booth from the New York Toy Fair may have revealed an updated release window. If what's mentioned by the toy manufacturer is accurate, we won't be seeing Fire & Ice until sometime this fall.
That's not all though. Mario & Sonic at the Rio 2016 Olympic Games on Wii U is rumored for June. And for those interested in the Sonic Boom cartoon, that's apparently set to return this fall as well.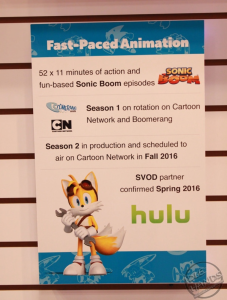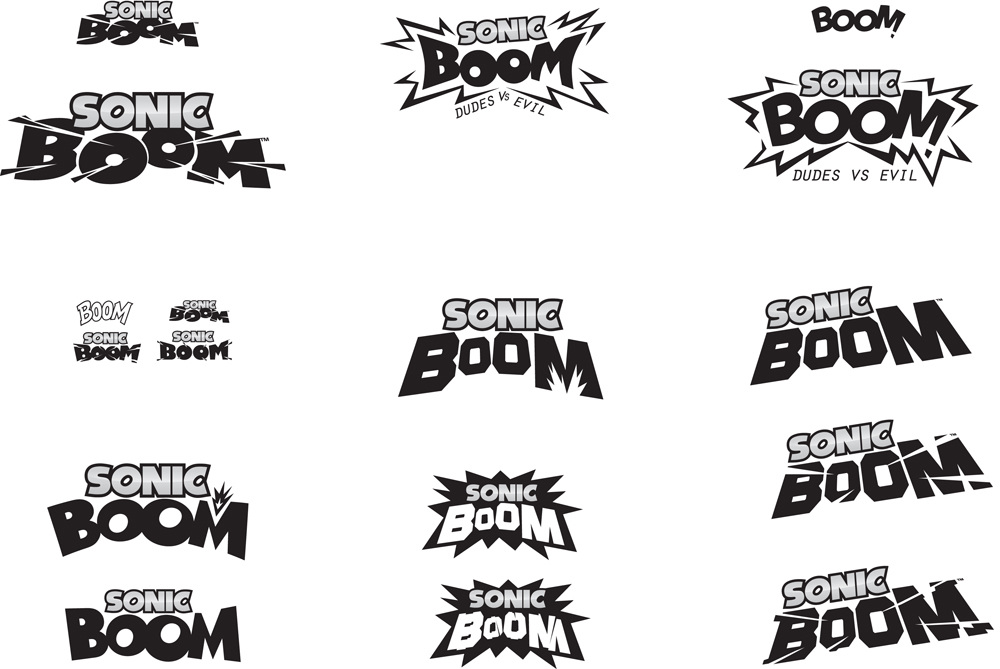 The Sonic Stadium has come across several unused Sonic Boom logos. Some have the text "Dudes vs. Evil" – might that have been part of the title at one point?
You can find the rest of the unused logos below. They all come from senior designer Henry Grey, who posted them on Cargo Collective.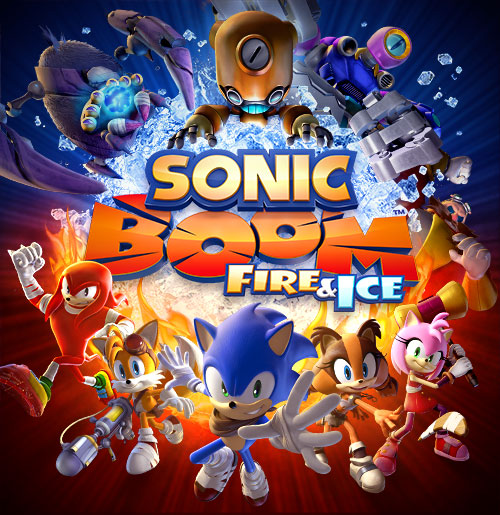 SEGA said in a statement today that Sonic Boom: Fire & Ice will no longer ship this year. The game was announced in June, but there has been little news since.
Originally, Sonic Boom: Fire & Ice was on track to launch this holiday.
SEGA wrote the following on its blog today:
The team at SEGA has decided to delay the release date of Sonic Boom: Fire & Ice, which we announced for Nintendo 3DS earlier this year. In order to make sure the game has the time and polish needed, we're moving it out into 2016. No exact window from us, just yet – it'll be ready when it's ready!

In the grand scheme of things, while the downside is that you won't be playing the game this year, the upside is that what you'll play next year, and what fans will continue to play for years after they pick up the game, will be a stronger, more enjoyable experience.

We think that's important, not just for this one game, but for all future Sonic titles.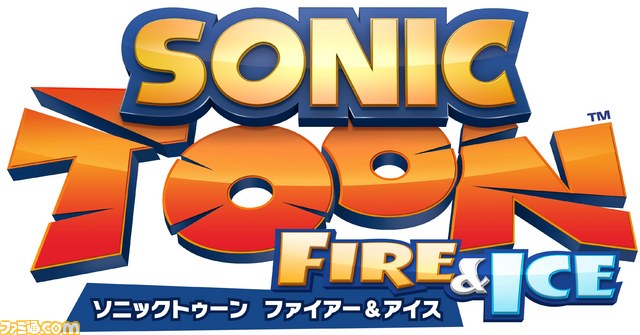 Sonic Boom: Fire & Ice is officially launching in all major territories. At an anniversary event for the franchise, SEGA announced that the game will be releasing in Japan this winter.
For the most part, the name will be mostly the same. It'll be called "Sonic Toon: Fire & Ice" in Japan.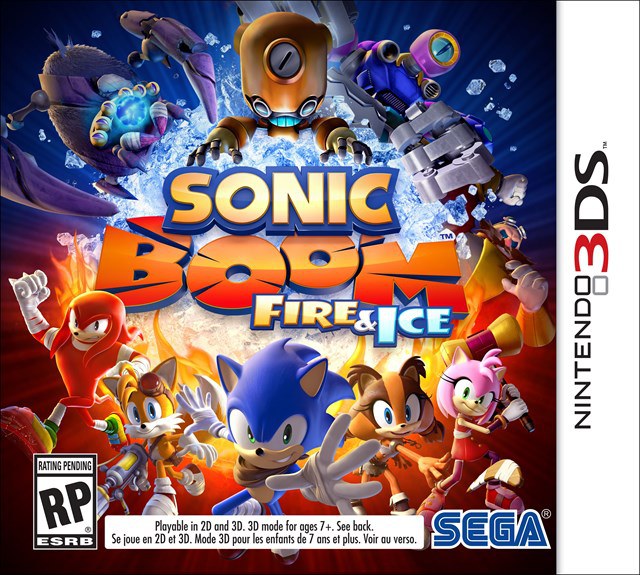 This information comes from the Sanzaru Games interview we posted earlier today…
– The team is listening to fan criticism
– They studied the map layouts of past 2D Sonic titles, especially Sonic Rush and the Genesis games
– Controls have been revamped to feel like classic Sonic
– Not necessary to gain collectibles to move forward through the game
– 5 playable characters (Amy now playable)