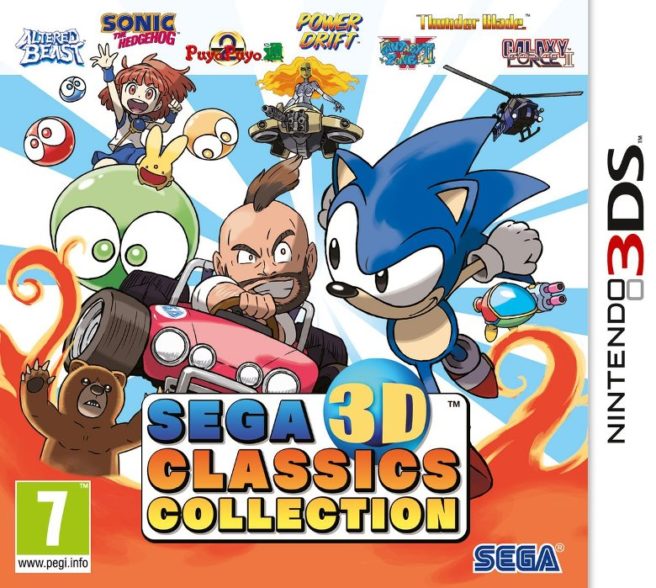 SEGA 3D Classics Collection will come to Europe on November 4, SEGA has announced. North America has had the collection since April 26.
Nine classic games are featured in SEGA 3D Classics Collection. Sonic The Hedgehog, Thunder Blade, Galaxy Force II, and Altered Beast are among the titles represented. Maze Walker and Power Drift are also debuting in Europe for the first time. On top of that, Fantasy Zone II: The Tears of Opa-Opa, an extension to Fantasy Zone II is included.
Source: SEGA PR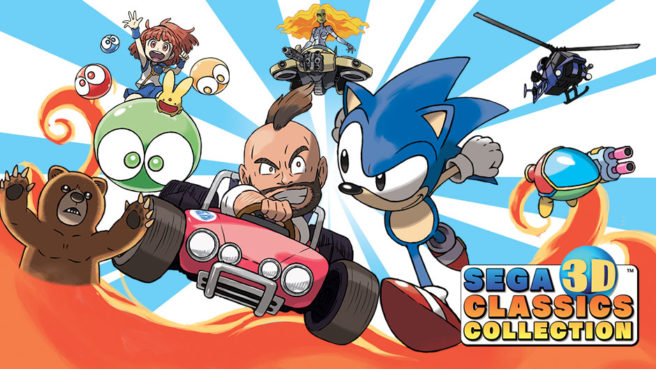 We've heard rumblings of SEGA 3D Classics Collection making its way to Europe, but now it's official. The latest episode of "SEGA Central" confirms that the package of classic games will be launching in the region, and news should be coming "soon". SEGA's just working through approvals and submissions at the moment.
The publisher's Dan Sheridan states in the video: "One thing I can tell you, is it is coming." That's pretty clear!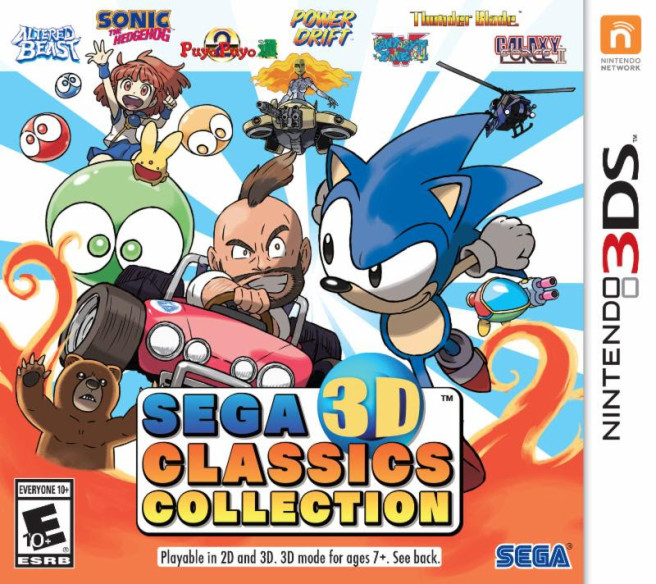 SEGA 3D Classics Collection is now available in North America. To celebrate the launch, a new trailer has gone live. View it below.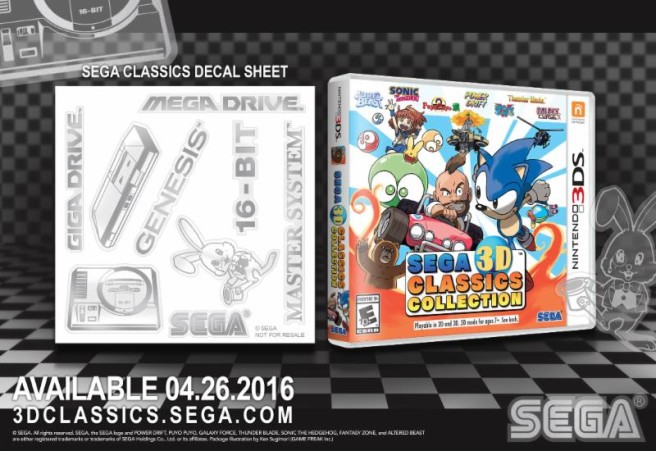 It's been announced that SEGA 3D Classics Collection will come with a special bonus at launch. All pre-orders and first-print copies will include the SEGA Classics Decal Sheet item, which is pictured above. It features nine SEGA logos and console stickers.
Source: SEGA PR