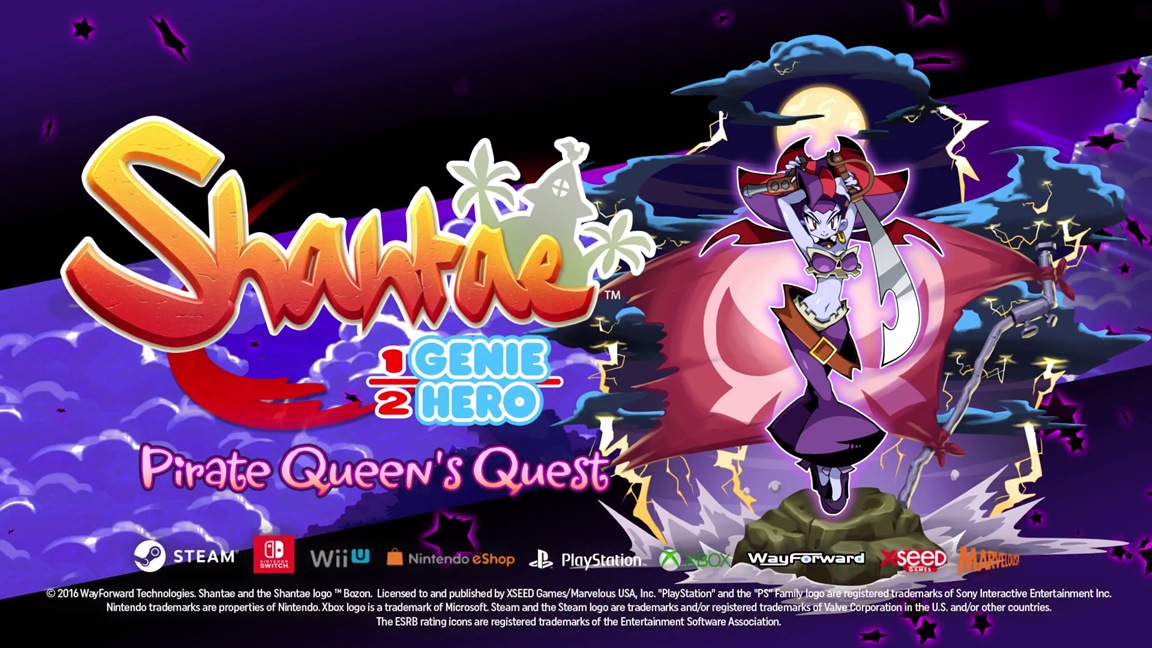 Pirate Queen's Quest, premium DLC for Shantae: Half-Genie Hero, is arriving this summer. It'll be available on both Switch and Wii U upon release.
We've attached a trailer and details for Pirate Queen's Quest below.
Just as Shantae and her inventor Uncle put the finishing touches on the powerful new Dynamo, the bodacious buccaneer Risky Boots shows up to steal it!

Playing the role of the evil pirate, it's your job to find the FIVE COMPONENTS you'll need to upgrade the Dynamo and bend Sequin Land to your will! Pillage, loot, and plunder your way to the ultimate showdown against the Half-Genie runt and win the day for pirates everywhere!

• Take on any world in any order!
• Slice your foes to ribbons with Risky's Scimitar, or blast away with her Pistol!
• Master Pirate Gear like the Bomb Shot, Grappling Hook, Hat Glide, Cannon Jump, and more!
• Deploy Tinkerbat crewmen to turn the tide of battle!
• Collect Cursed Magic to customize Risky's abilities any way you like!
• Brand new enemies, puzzles, and storyline!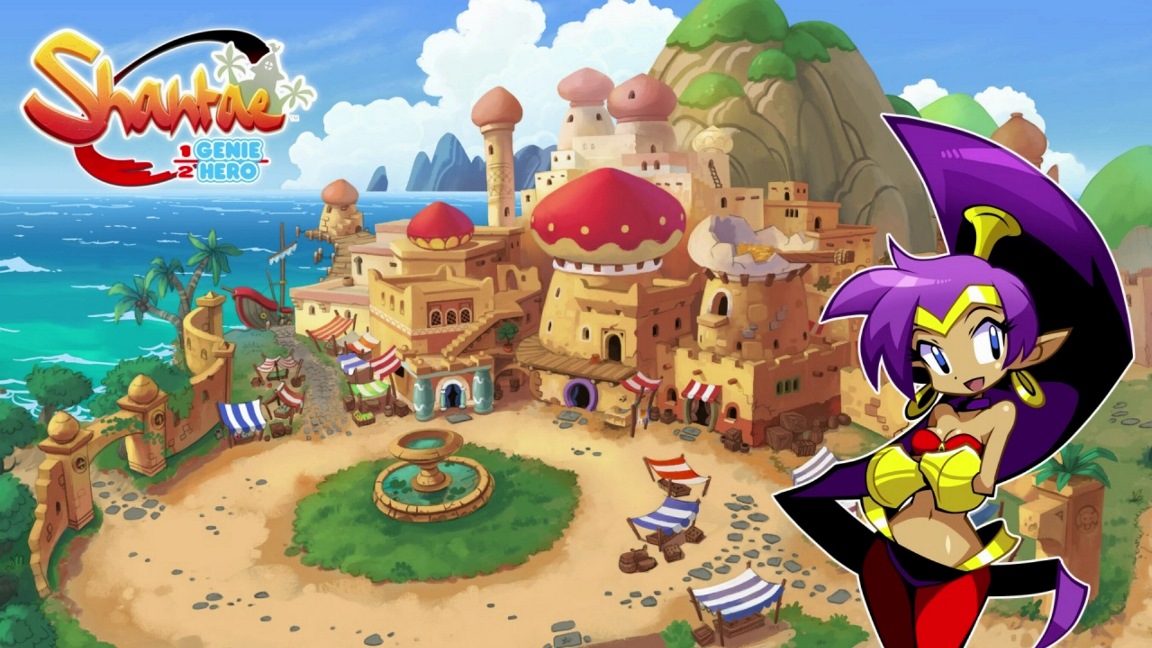 Shantae: Half-Genie Hero arrives on Switch on Thursday. Catch an extensive look at the new version below with 35 minutes of footage.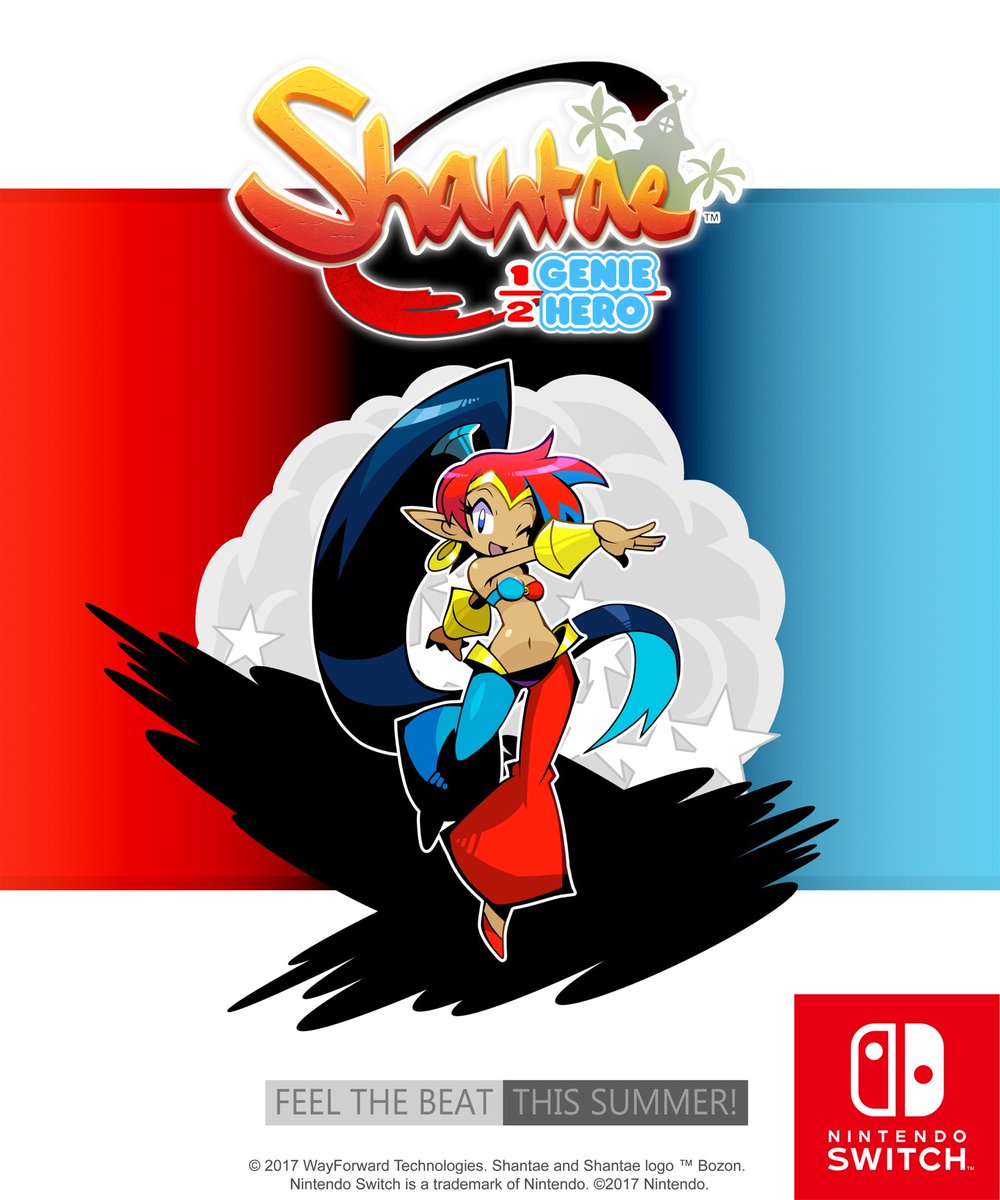 GoNintendo has just put up a video of a first look at Shantae: Half-Genie Hero on Switch. You can check out the gameplay video below. Shantae: Half-Genie Hero comes out June 8th.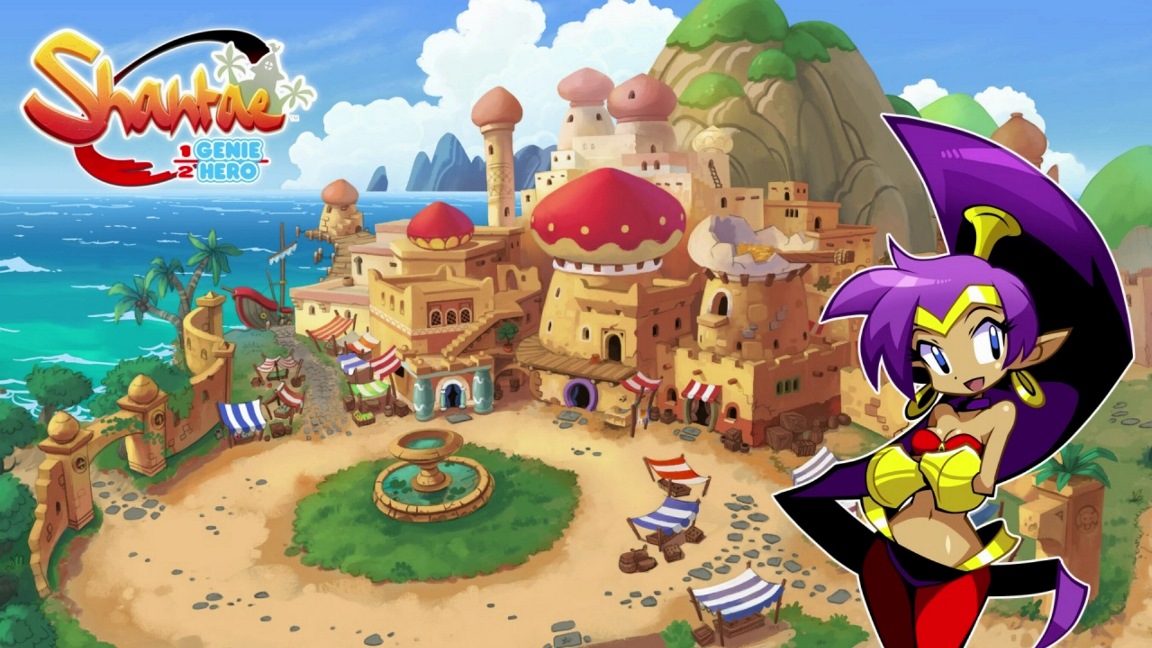 We found out earlier this week that Shantae: Half-Genie Hero is coming to Switch in Europe on June 8. Thankfully, North America will be getting it on the same day.
WayForward just put out a tweet confirming the official release date. The message is as follows:
Shantae: Half-Genie Hero hits the Nintendo Switch eShop on June 8th! Available in NA and EU with all-new HD Rumble features! pic.twitter.com/7ucic2UMh9

— WayForward (@WayForward) June 2, 2017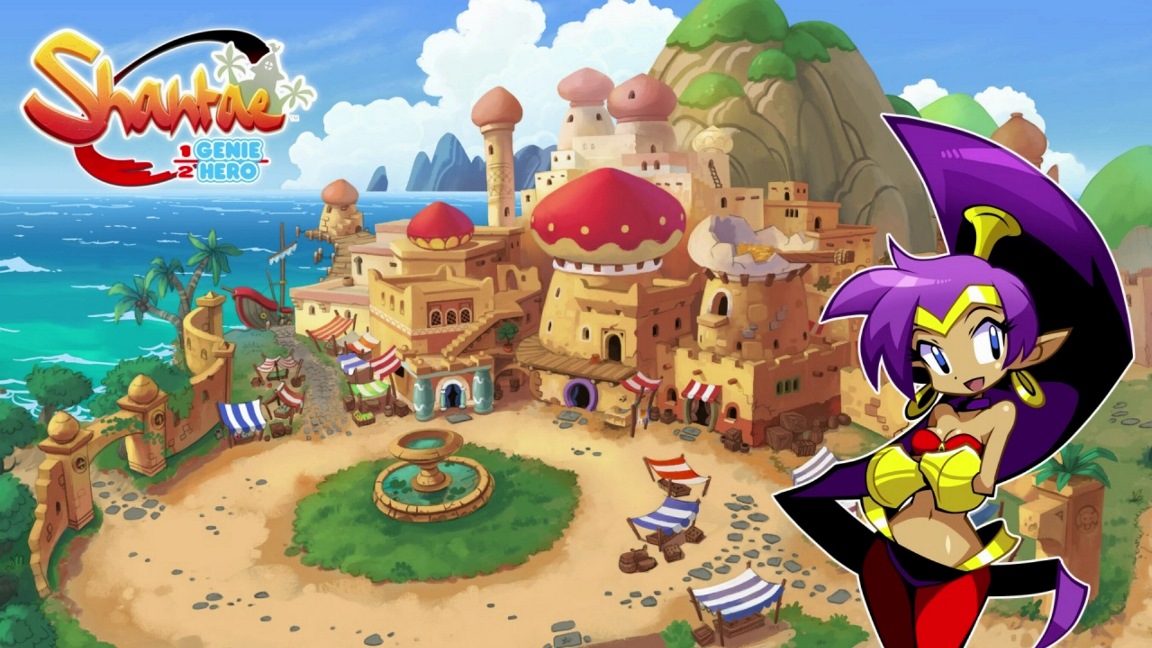 Shantae: Half-Genie Hero is coming to the European Switch eShop next week. In order to download the game, 1.6GB of free space will be required.
North America should be getting Shantae: Half-Genie Hero soon as well. Also, XSEED will be publishing a physical version at some point.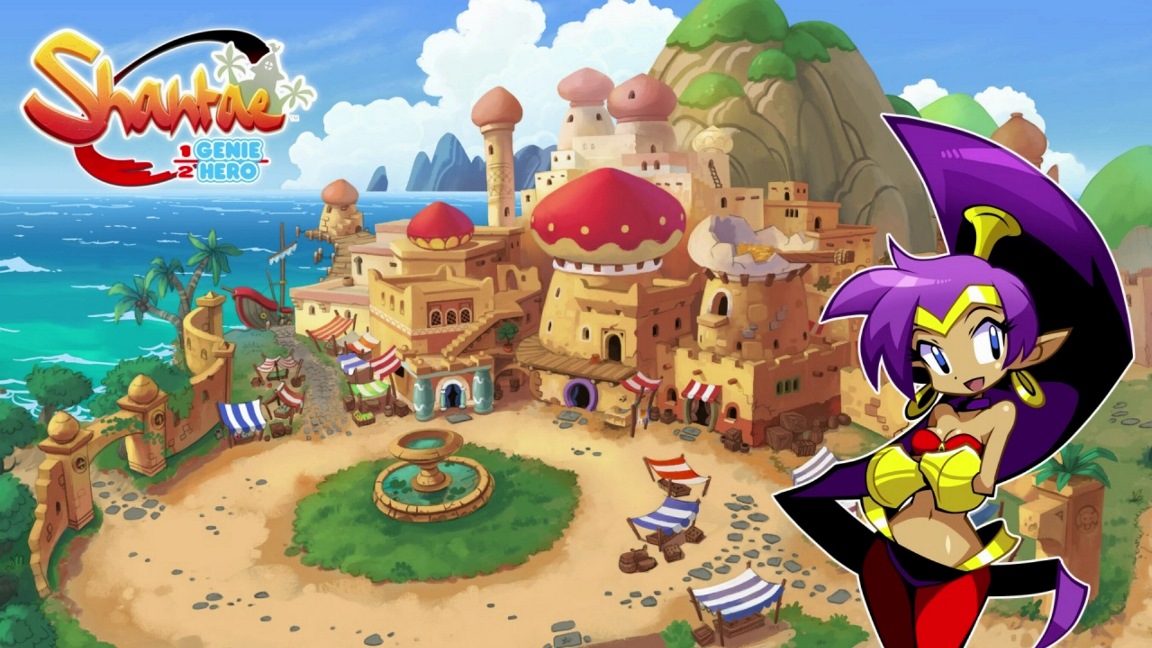 WayForward recently announced that Shantae: Half-Genie Hero is coming to Switch this summer. Even though the news was only just shared a few weeks ago, it looks like we won't be waiting much longer for the release.
According to a listing on the eShop, Shantae: Half-Genie Hero is heading to Switch in Europe next week – June 8. It will cost £15.99. We'd also not be surprised to see North America getting the game on the same day.
Below are some screenshots from the eShop listing (presumably from the Switch version):
And an overview:
Shantae embarks on her first full HD adventure! When a mysterious crime wave sweeps Seguin Land, it's up to Half-Genie Hero Shantae to save the day! Use Shantae's devastating Hair-Whip Attack to send monsters flying, or Belly Dance to transform into a more powerful creature form! Topple the masterminds behind each criminal caper and prepare for the ultimate showdown against Shantae's arch nemesis – the bodacious buccaneer Risky Boots!

Key features:

– Feel the beat with over 150 different HD Rumble events!
– Shantae's trademark moves return! Dance or transform into all-new and classic creatures, or summon magical attacks! Over a dozen dances to discover in all!
– New Relic System allows players to unlock new powers and customize moves for Shantae in her many forms!
– Conquer arcade-style action stages that unfold into a full world to explore. Fast action and quest-style exploration rolled into one!
– When Shantae's story ends, you're just getting started! DLC Modes introduce new characters, levels, and bosses!
– Huge Bosses, humerous dialogue, and the wonderfully weird Shantae cast returns, now in fully animated HD!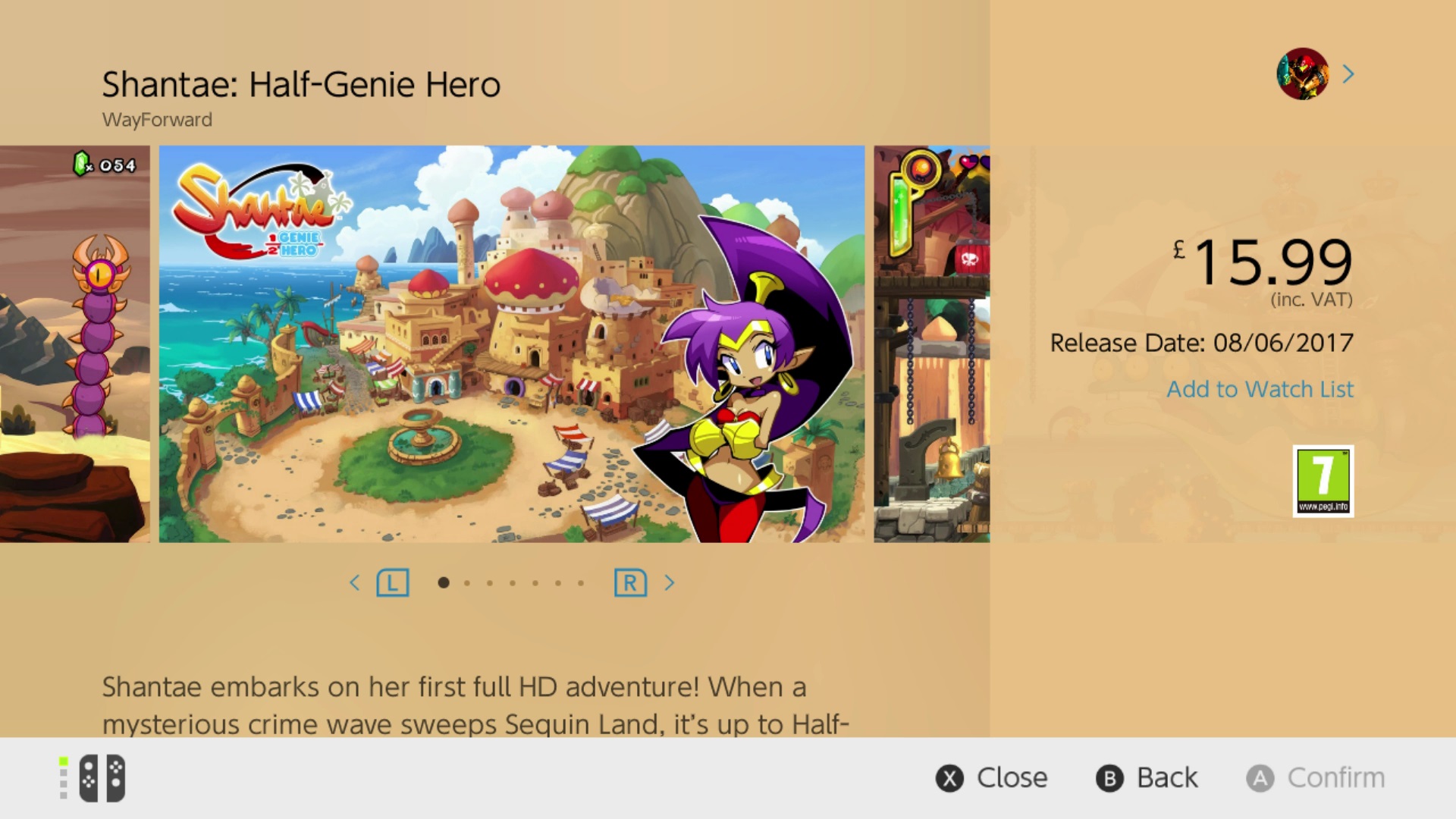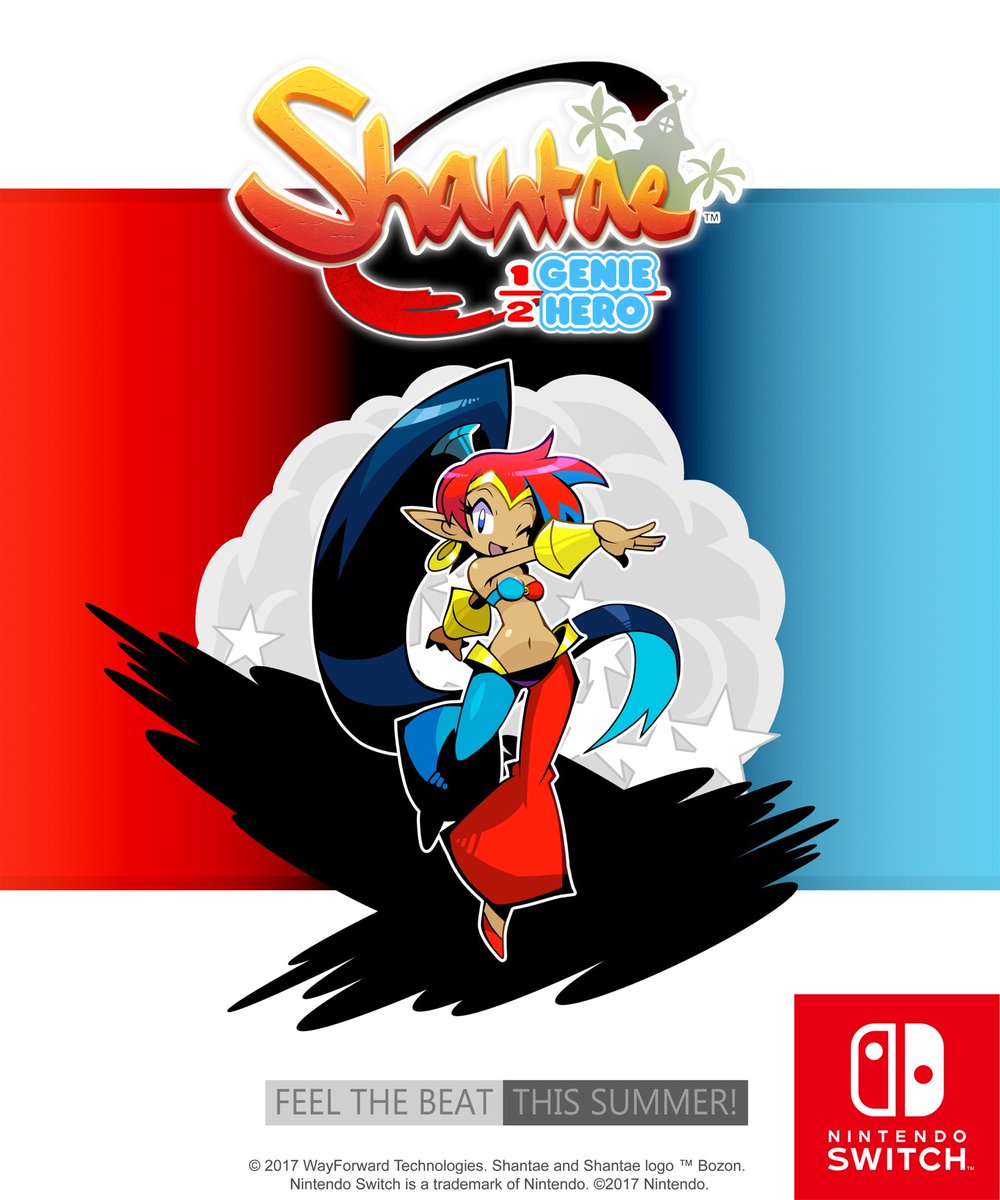 Update 2: More on HD Rumble implementation:
Shantae: Half-Genie Hero for Nintendo Switch contains over 150 custom-made HD Rumble events! Feel the beat this summer! pic.twitter.com/kqjJP7YUqZ

— WayForward (@WayForward) May 11, 2017
---
Update: And just like that, a retail version is confirmed:
WayForward will publish the digital version of Shantae: HGH for Switch. We're partnering with @XSEEDGames on a retail version! Details soon! pic.twitter.com/06lPn94sAG

— WayForward (@WayForward) May 11, 2017
---
Original: After originally launching on Wii U, Shantae: Half-Genie Hero is now coming to Switch. WayForward announced the news today and stated that this new version is slated for the summer. HD Rumble will be supported.
WayForward tweeted:
Shantae: Half-Genie Hero is coming to Nintendo Switch this summer! Feel the beat with all new HD Rumble! Full details coming soon!! pic.twitter.com/WNTSGxYiSg

— WayForward (@WayForward) May 11, 2017
It's not yet known if Shantae: Half-Genie Hero will be receiving a physical release. The news comes directly from WayForward rather than XSEED though, so it could be digital-only.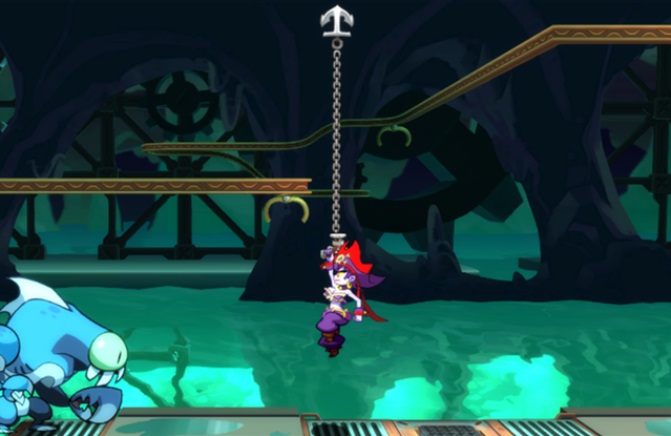 Shantae: Half-Genie Hero may have initially wrapped up a few months ago, but WayForward is far from finished with the game. The studio took to Kickstarter today and provided fans with a first look at upcoming Risky Boots DLC. Risky Boots will be receiving her own campaign this summer.
Here's the full rundown:
A Brand New Adventure!

In this brand new storyline, you'll play the role of Risky Boots as she travels to the four corners of Sequin Land in search of components needed to deliver destruction on poor Sequin Land. Risky Boots DLC is filled with new puzzles, new enemies, and a new End Boss…. (Any guesses who it might be?).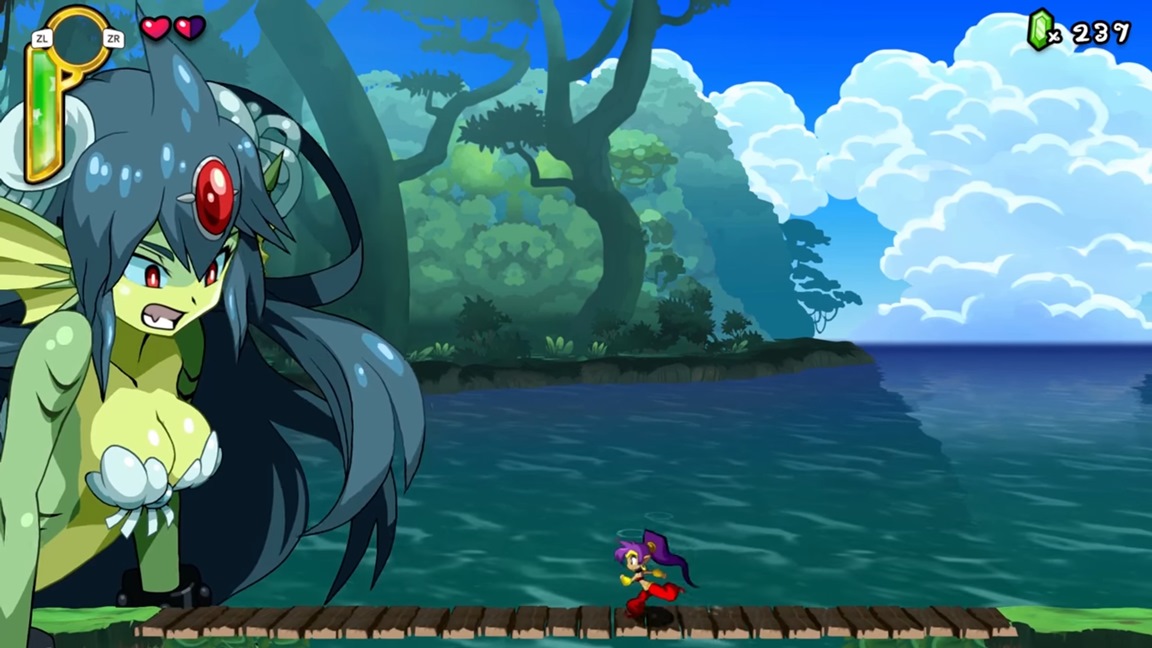 Polygon has shared several minutes of footage from Shantae: Half-Genie Hero's new Hard Core Mode. Get a look at the gameplay below.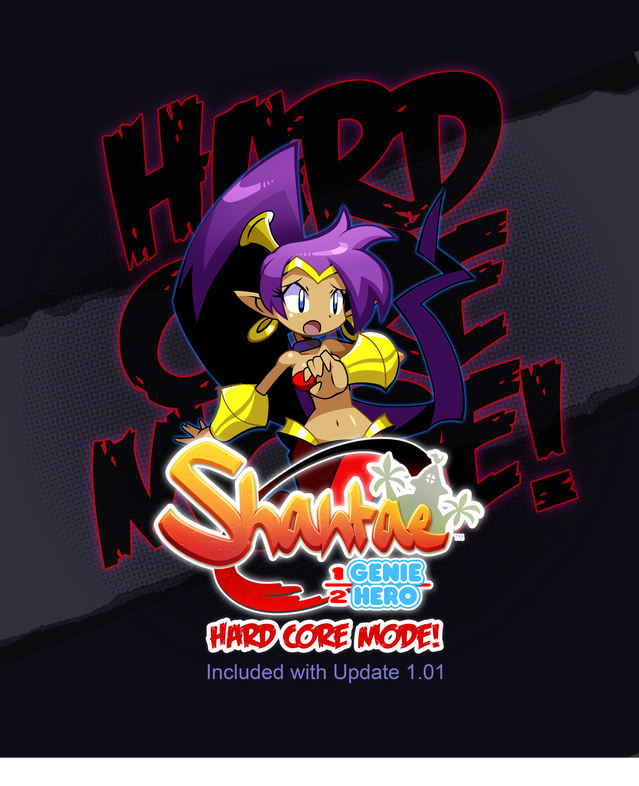 In a recent Twitter post by Matt Bozon, the creative director of WayForward, it was confirmed that the 1.01 update for Wii U version of Shantae: Half-Genie Hero has been delayed to Thursday in North America.
As the new hard core mode that was announced a few days ago was a part of this update, this means that North American Wii U owners will have to wait a few extra days to try their hand at it. Other platforms and regions are not affected, including Wii U owners in other regions. You can find the original Twitter post below.
This just in – Wii U (North America) update 1.01 arrives Thursday. All other versions & regions should be live now. Sorry to make you wait! pic.twitter.com/YbDHn56dxC

— Matt Bozon (@MrBozon) March 7, 2017