Super Mario Run players can begin to obtain special Super Mario Odyssey items. In total, four different ones are being offered.
Items are as follows:
Cappy Statue – 2,000 coins (starts June 13)
Captured Goomba Statue – 1,000 coins (stars June 15)
Captured Hammer Bro Statue – 1,500 coins (starts June 17)
Captured Chain Chomp Statue – 3,000 coins (starts June 19)
All of these items will be available until July 6.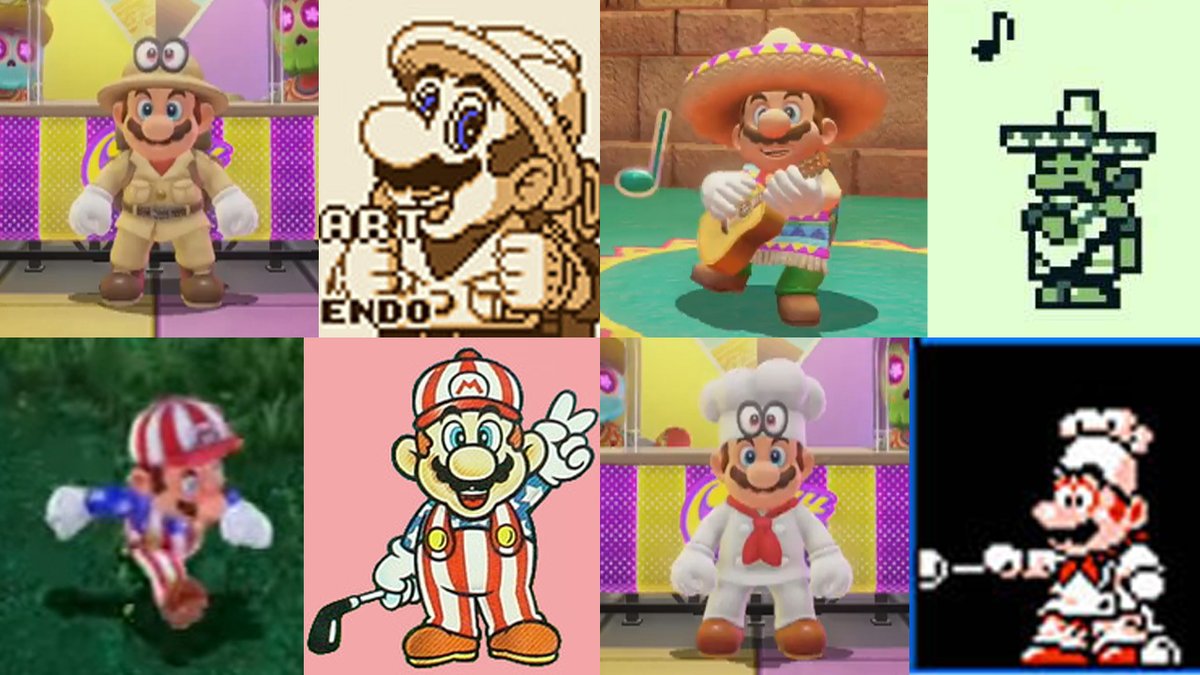 Did you know that a number of costumes in Super Mario Odyssey come from previous games in the franchise? As shown in the picture, clockwise from top-left, those titles are as follows: Picross 2 (1996), Mario x Qix (1990, Game Boy), NES Open Tournament Golf (1987) and Yoshi's Cookie (1993).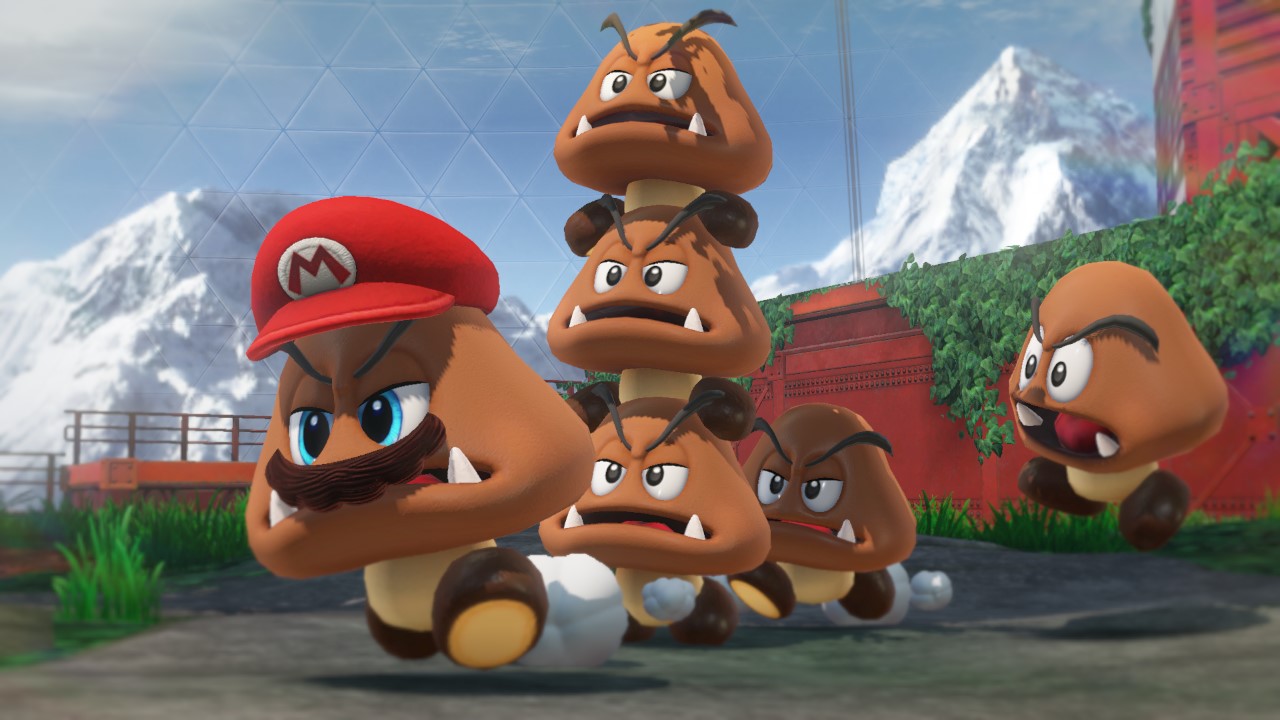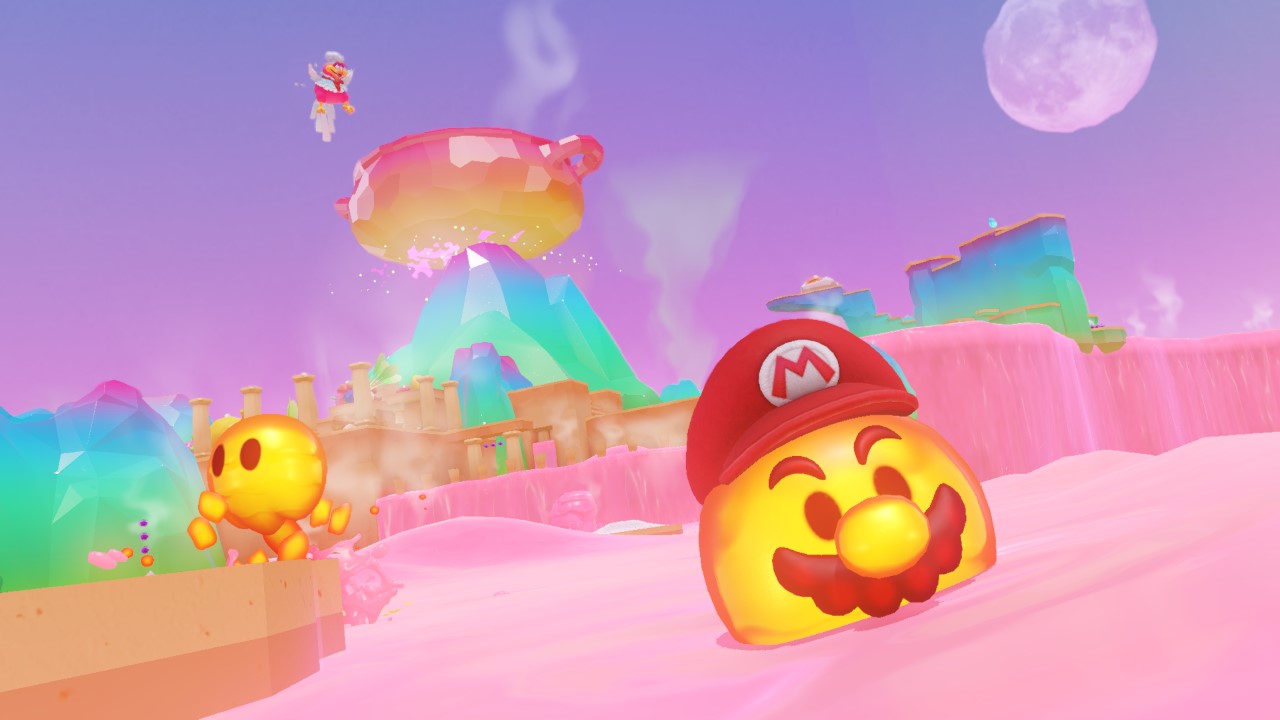 – Can swing your hat in a circle, damaging any Goombas or Koopa Troopas in your perimeter
– Can throw it in different directions and even hold down your throw button to keep it hovering in the air for a few seconds so you can hop on it like a platform
– Each of the game's kingdoms is large enough to fit multiple checkpoints
– Captain Toad can be found standing on a girder
– Every time you hit a checkpoint you can fast travel to it
– No lives or 1-ups
– When you die, you'll lose coins.
– Development started right after 3D World shipped in 2013
– You can't capture every enemy—just the special ones
– There are shops that sell outfits and other useful items, which you can buy with one of two types of coins
– There are the standard gold coins and then each kingdom has its own specific currency, represented by purple objects that change shape depending where you are
– Hat-throwing came from wanting to make a pleasing action, and flinging the hat felt fun with the Joy-Con
This information comes from director Kenta Motokura…
"We started the project by taking Super Mario's theme of surprise and simply riffing on that to come up with things that were purely fun. The result of that was, the team just came up with a seemingly endless stream of fun prototypes. We wanted to use all of them, and so we thought sandbox spaces would be the best way to play all of those fun ideas."

"By coming up with lots of different fun ideas and placing them all over these fun sandboxes, we were able to come up with stages of very high density gameplay elements. You'll want to check behind every suspicious wall, jump up every cliff, kill every boss you find. Almost everything that draws the player's attention could potentially reward them with a Power Moon."

"The game is designed so you can explore and play without interruption. And no matter which Power Moons you collect, you'll still be able to advance the story."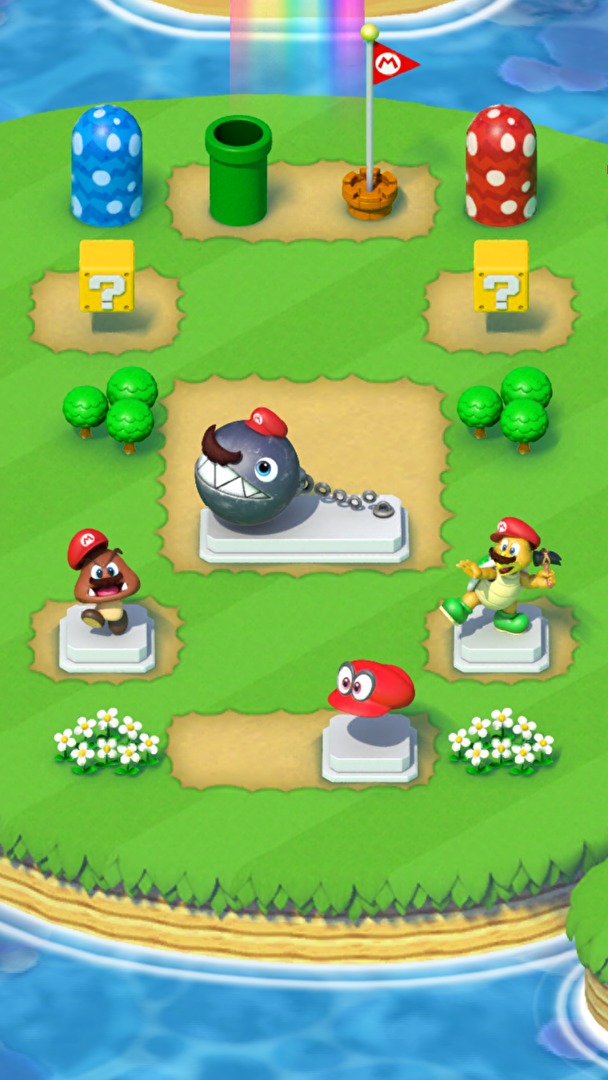 While not officially announced, we can pretty much say that Super Mario Run will be adding Super Mario Odyssey crossover items at some point in the future. An image, attached to this post, was spotted in official assets from Nintendo. We'll bring you more details when we have them.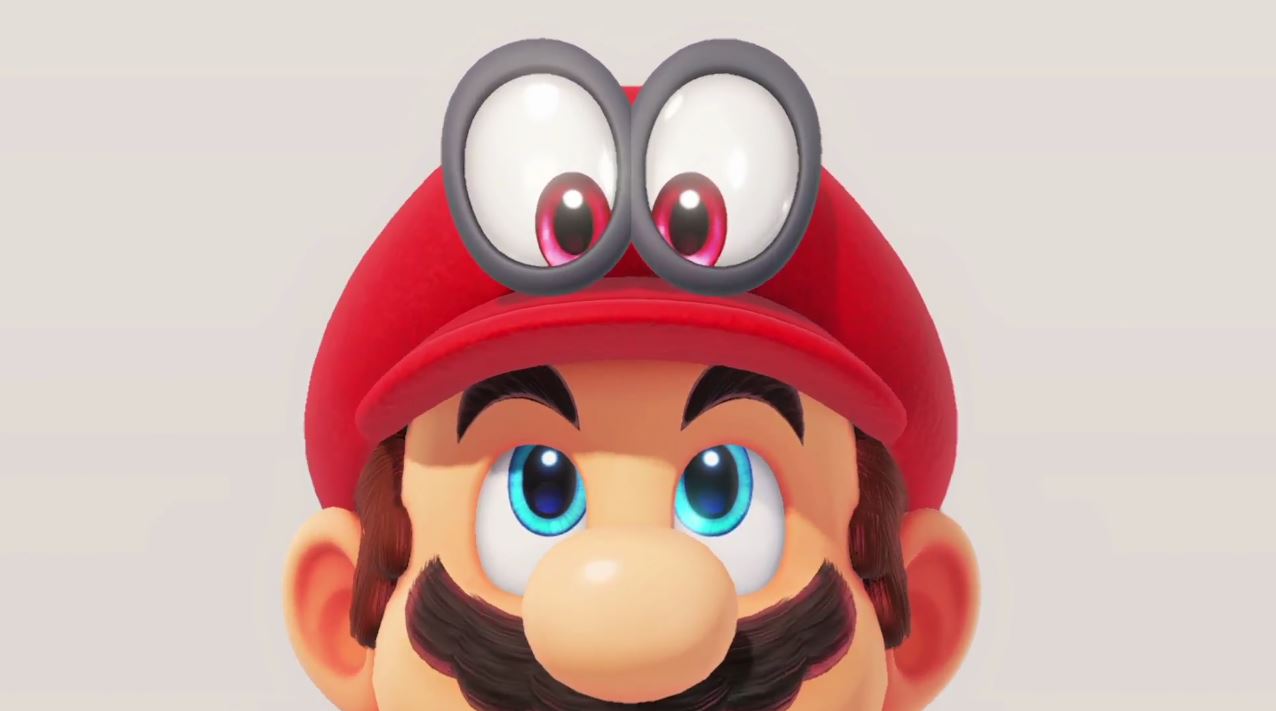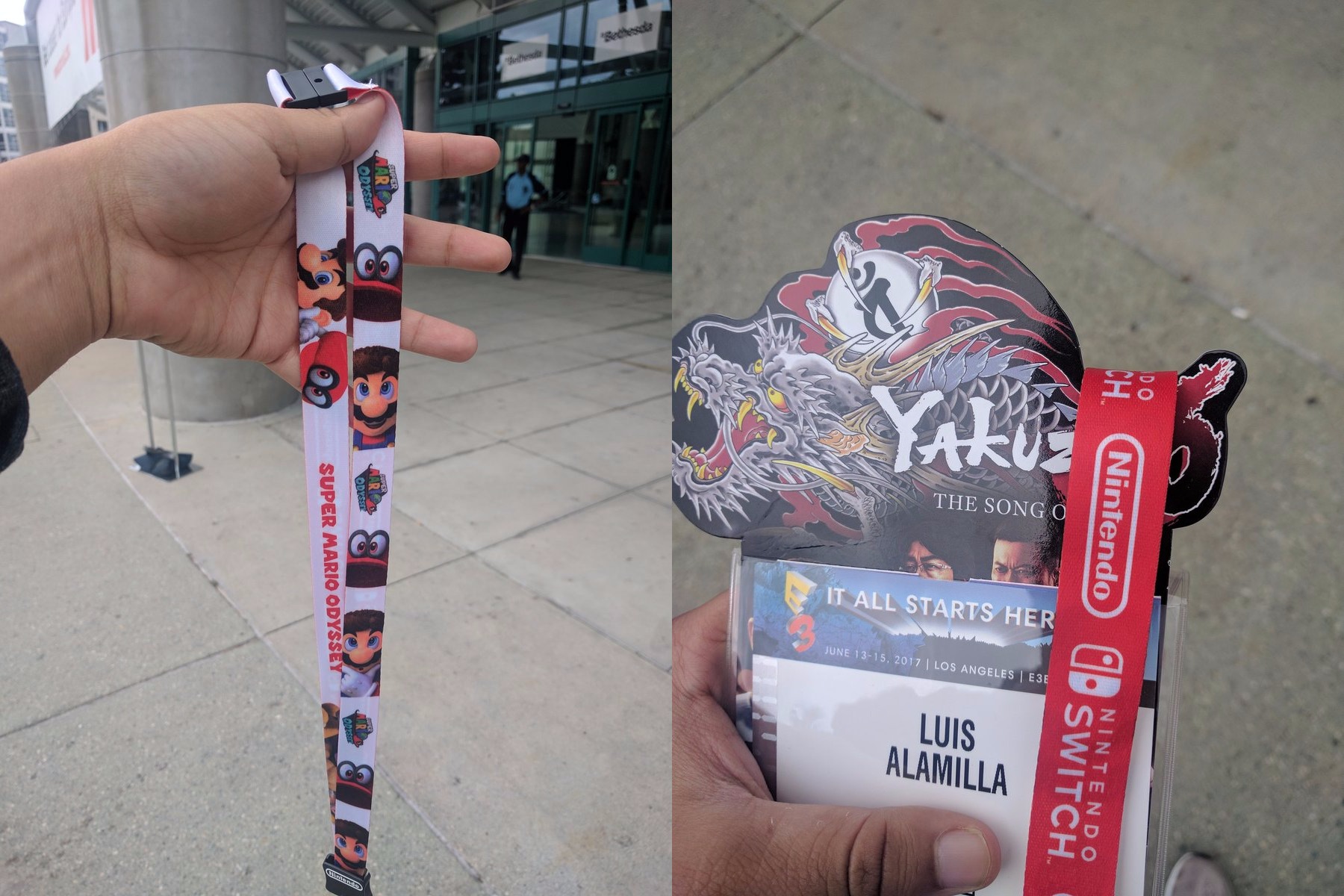 Nintendo's E3 2016 lanyard featured Zelda. This year, unsurprisingly, Super Mario Odyssey gets the focus.
One side of the lanyard is dedicated to the upcoming game. On the other side are the general Nintendo and Switch logos. You can get at the full lanyard above.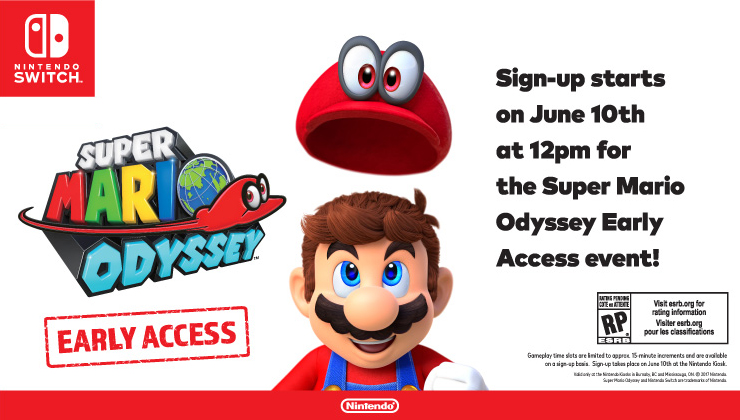 Nintendo fans residing in Canada may have an opportunity to try out Super Mario Odyssey next week. Nintendo Kiosks in Canada will be hosting a playable demo between June 13 and June 15.
You can register for a time slot this Saturday at 12 PM local time. According to Nintendo, time slots will fall within the following dates and times:
Tuesday, June 13th 2017

Erin Mills Town Centre at 3PM ET – 9PM ET
Metropolis at Metrotown at 12PM PT – 9PM PT

Wednesday, June 14th 2017

Erin Mills Town Centre at 10AM ET – 9PM ET
Metropolis at Metrotown at 10AM PT – 9PM PT

Thursday, June 15th 2017

Erin Mills Town Centre at 10AM ET – 9PM ET
Metropolis at Metrotown at 10AM PT – 9PM PT
Visit this page for a pre-order program that can net you a Mario Universe Challenge Coin and ARMS event.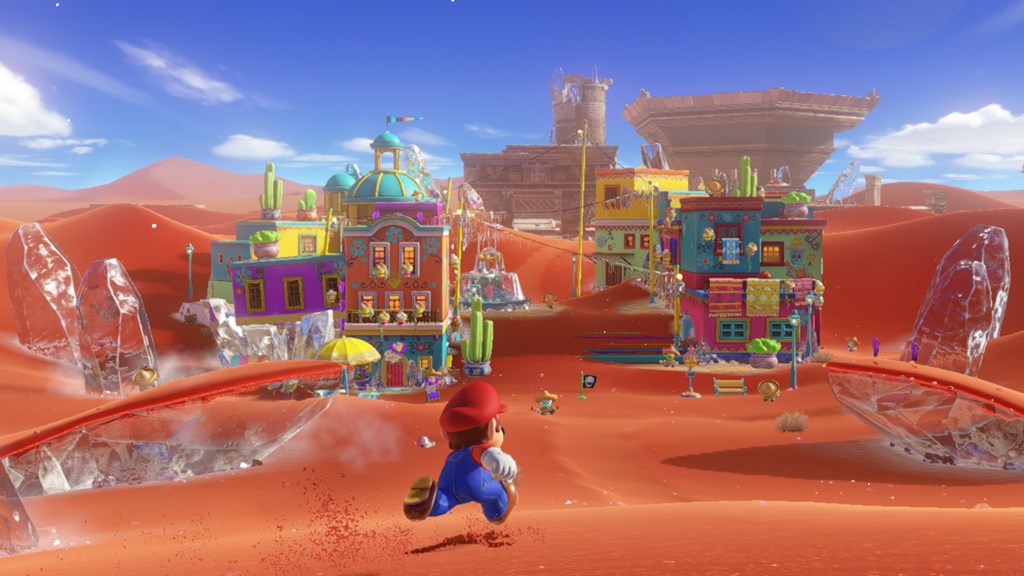 A bit of off-screen Super Mario Odyssey footage has been making the rounds today. It doesn't show true gameplay, but it does provide a look at a couple of areas in the game. What's funny about this discovery is that the footage was actually shown during the Nintendo Switch Experience in Japan from January, but is only just being noticed now. In any case, watch the video below.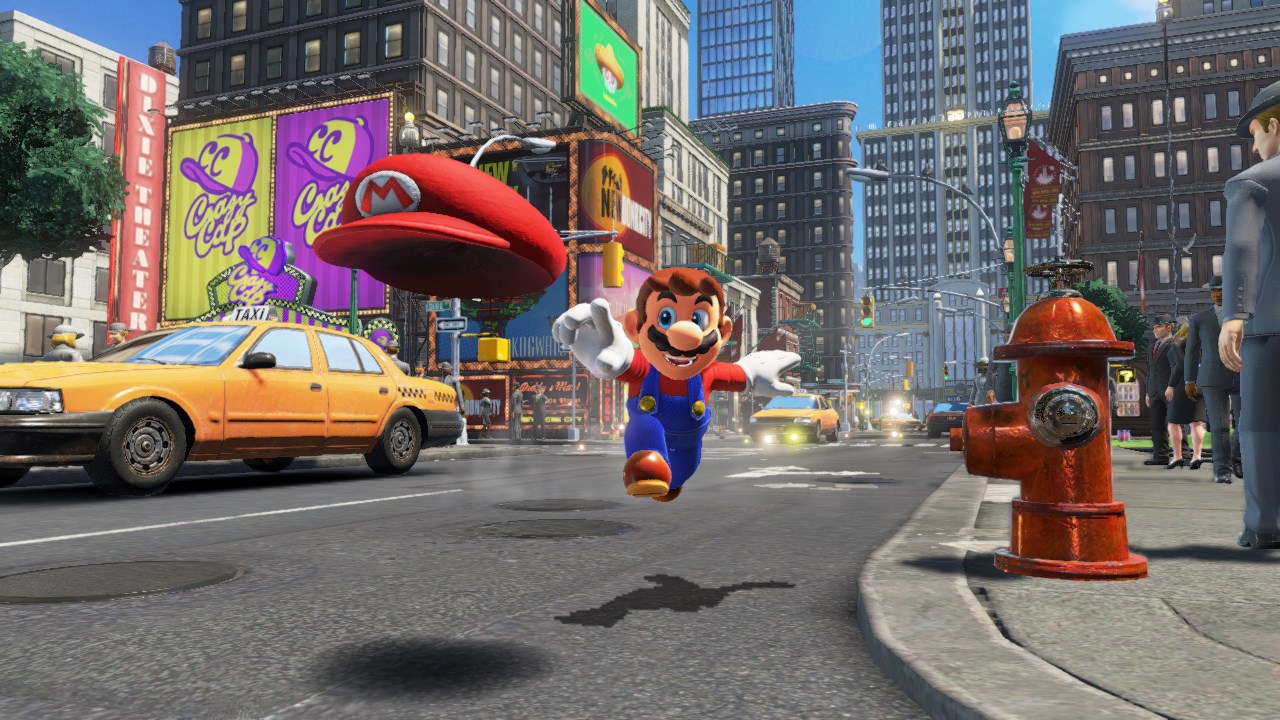 The Legend of Zelda: Breath of the Wild's trailer from E3 2016 became the most-viewed game video on Nintendo of America's YouTube channel a few months ago. Super Mario Odyssey has now managed to usurp it.
Super Mario Odyssey's trailer from the Nintendo Switch Presentation 2017 is currently at 11.2 million views. Meanwhile, the view count for Zelda's E3 trailer is at 11.1 million.
Note that Switch itself is still the overall most-viewed videon Nintendo of America's YouTube page with over 26 million views.