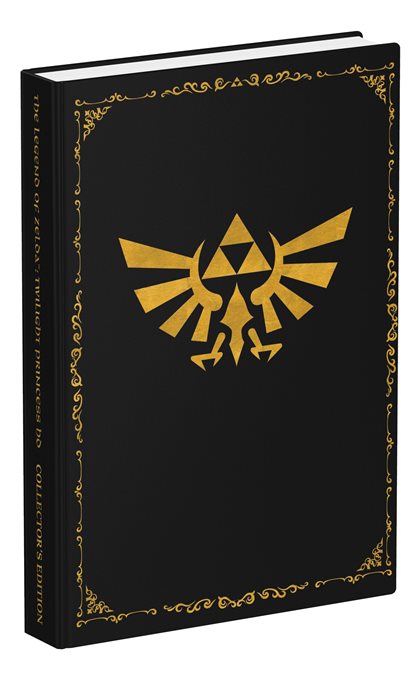 Update (1/19): Bumped to the top. This is now at a bigger discount – $16 instead of $7.
---
Original (1/16): Prima's guide for The Legend of Zelda: Twilight Princess HD can now be pre-ordered on Amazon. You can reserve the collector's edition here
, and standard version here.
If you pre-order the first one, you can save $7.
Our Canadian friends can pre-order here.
If you're in the UK, visit this link.
There don't appear to be any savings, however.
Here's a look at the standard guide's cover by the way: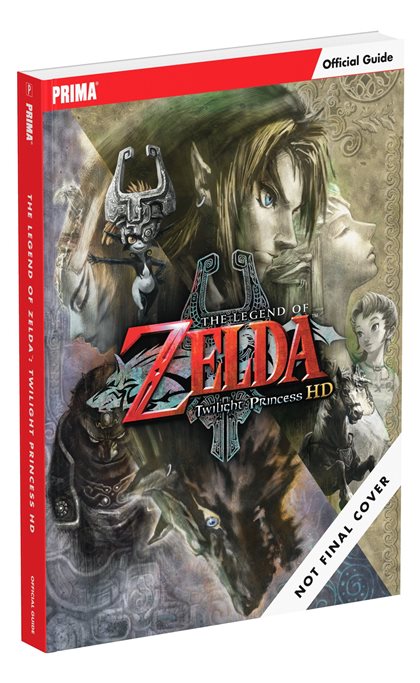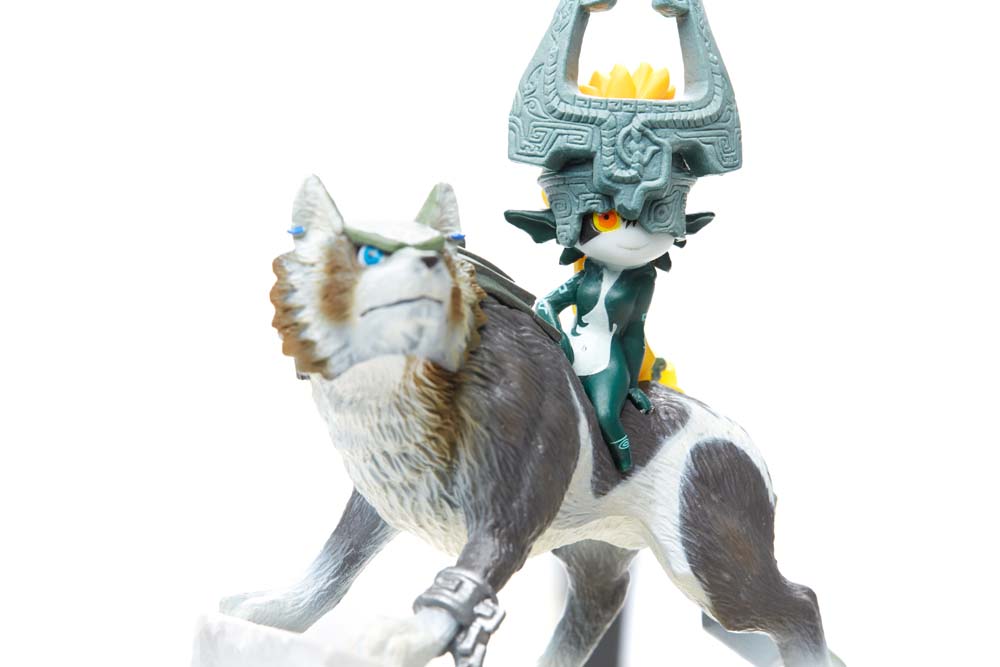 The Legend of Zelda: Twilight Princess HD appears to be in this week's Famitsu once again. While last week's article was only a recap of the game as a whole, the latest issue touches on some new features. Leaks stemming from Famitsu talk about amiibo functionality.
Using the Wolf Link amiibo at a certain place will allow you to play "Thorough Battle: Trial of the Beast" (perhaps this is the Twilight Cave we heard about last week). If you clear this while owning the "Giant Wallet", you'll earn the "Bottomless Wallet". This lets you hold up to 9,999 Rupees, compared to Giant Wallet's maximum of 1,000. The leak also mentions something about how Link's health inside normal dungeons can be recovered by the amount of hearts you preserved in the exclusive dungeon (which I assume is this one).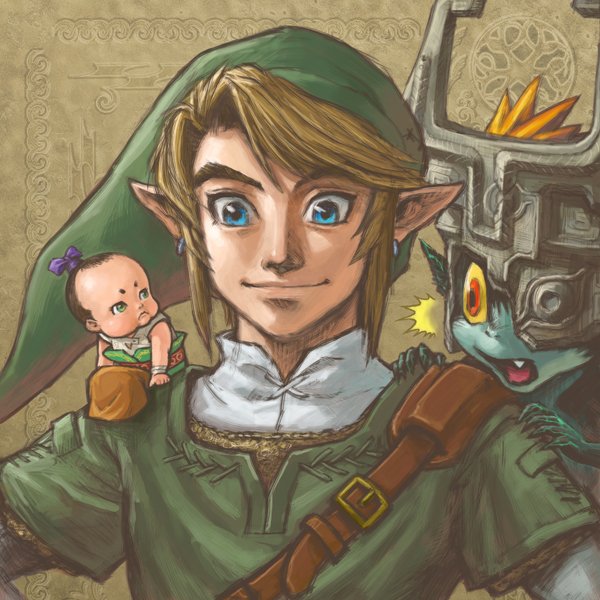 Nintendo is finally ready to talk about The Legend of Zelda: Twilight Princess HD again in an official capacity. The series' Japanese Twitter account was updated today with a brief introduction from Eiji Aonuma… as well as Malo, a character in the game.
Nintendo didn't touch on new features just yet. However, some art was posted (pictured above). We also have this translation of the various tweets:
"Hello, this is Aonuma. This year the world of Twilight returns in HD after 10 years. From today we'd like to introduce information on Twilight Princess for a while.

Twilight Princess is a story about the 2 worlds of 'Light' and 'Darkness'. The game's scale was getting bigger, and at the early stages of the original [GameCube version], we drew a lot of setting scenes. We also plan to publish [things like] discussions and [hidden] treasured images at times, so please look forward to them!

The introductions from now on will be brought by Malo who appears in this game. Malo, I'm leaving it to you!

…I'm Malo. I may look like this, but I'm the owner of 'Malo Mart', the hero of prices. …I won't forgive you if you think I'm a child and ridicule me [because of that]…"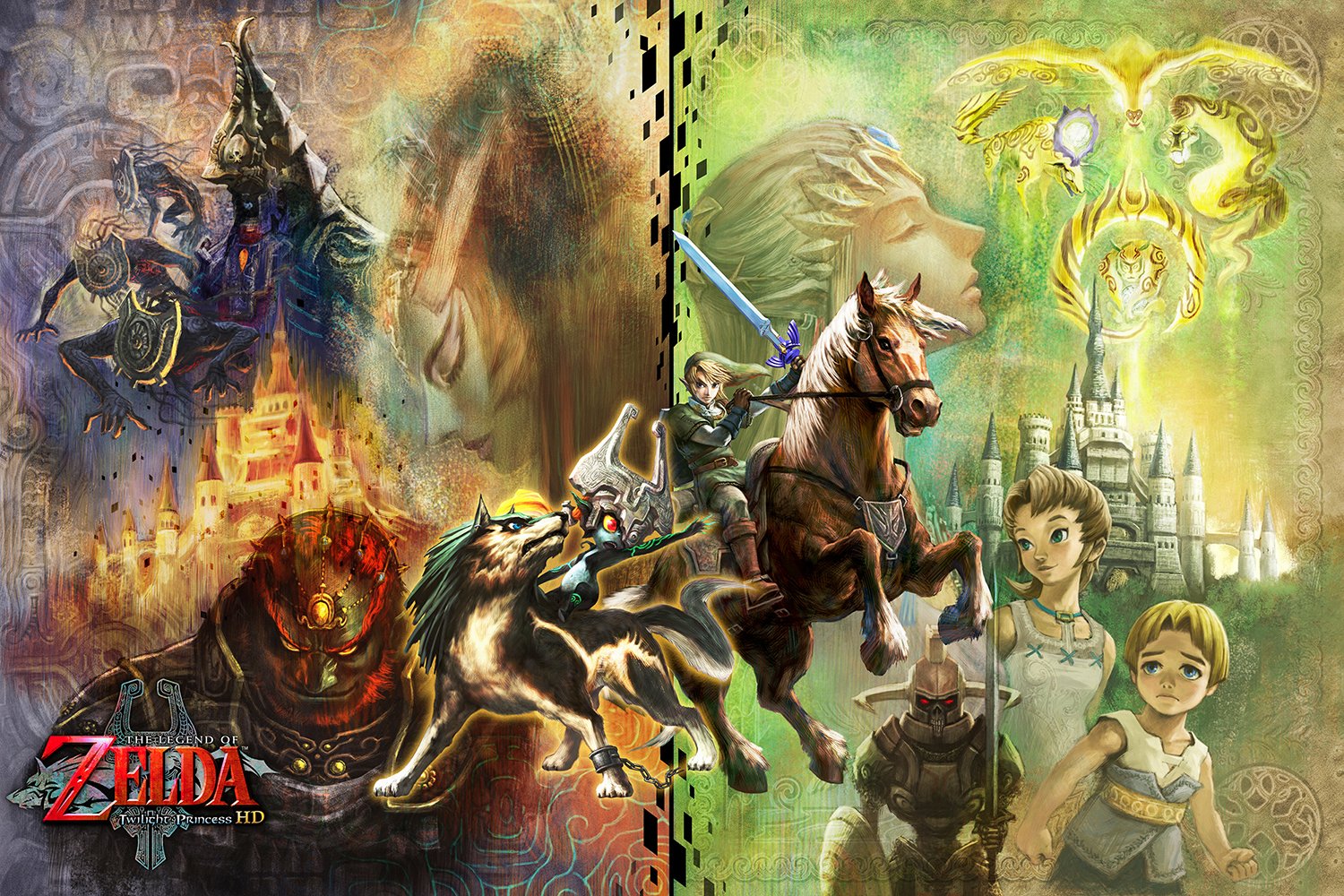 The Legend of Zelda: Twilight Princess HD is going for $60 at retail. At the moment, the only way to pick up the game physically is by snagging the amiibo bundle. If you opt for the digital release though, you can save a little bit of cash.
Amazon
just recently opened up pre-orders for the digital version of Twilight Princess HD. If you choose this option, it'll only cost $50. You'll miss out on the Wolf Link amiibo of course, but I do know that some of you aren't interested in the figure. It's almost certain that purchasing the game directly from the eShop will also cost $50.
Source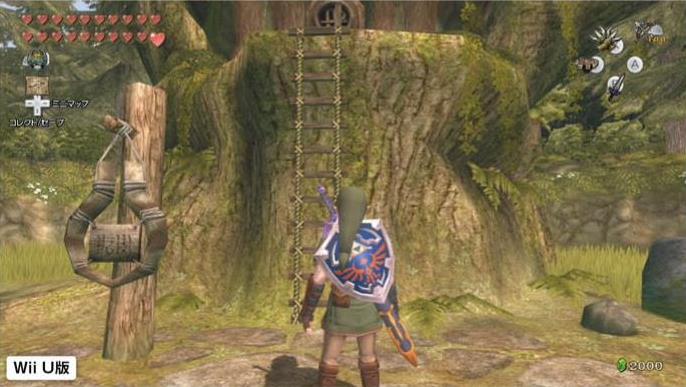 The Legend of Zelda: Twilight Princess HD will feature some changes from the original game. For instance, thanks to a screenshot provided in this week's Famitsu, we know that you won't have to collect as many Tears of Light in Lanayru Province. Another change has been spotted as well.
In the image above, we see that Link is holding 2,000 Rupees. That's actually double the maximum in the original game (1,000). Might the Giant Wallet hold a greater capacity, or will there be a new one introduced in the remake?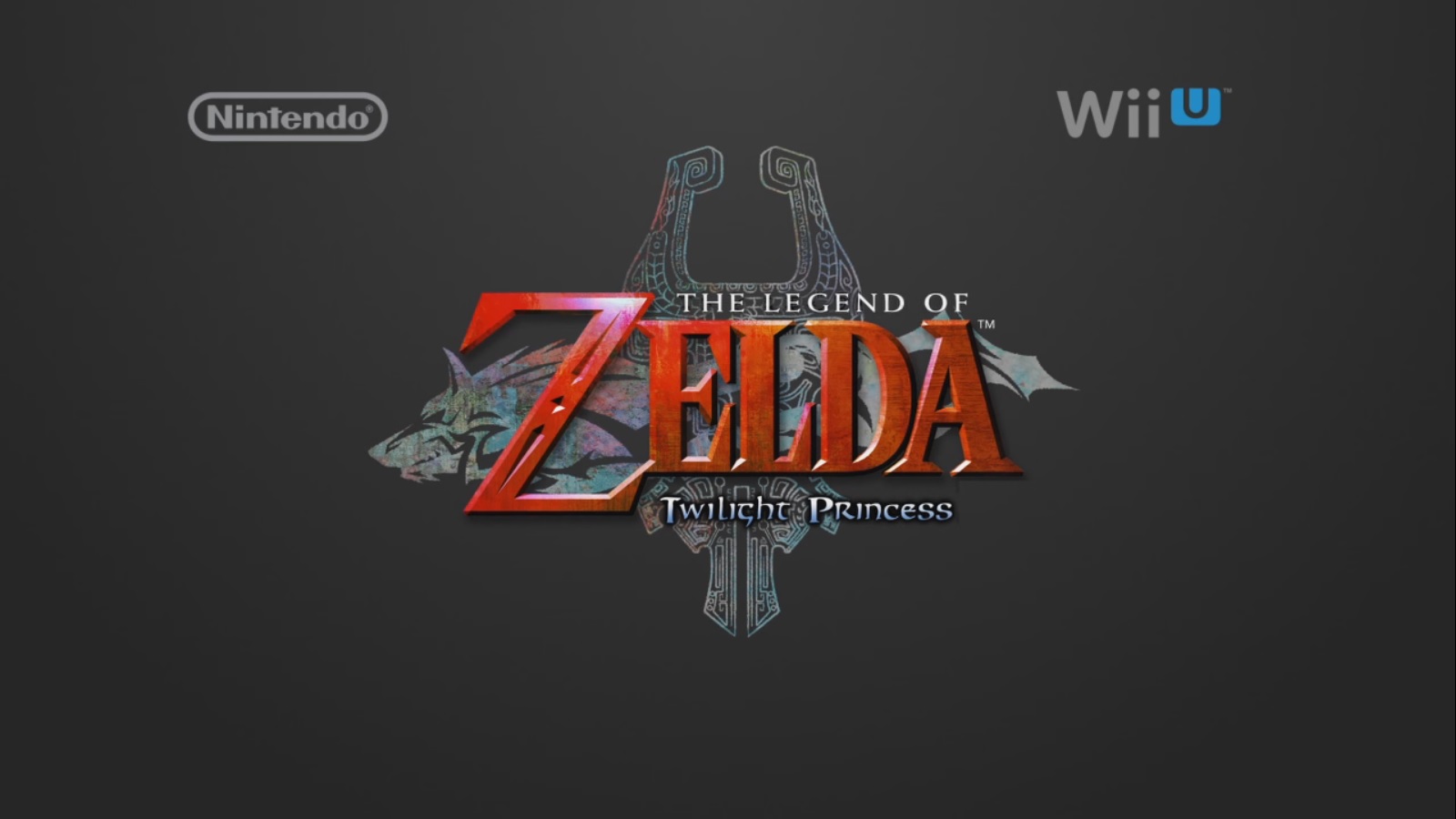 We last heard about The Legend of Zelda: Twilight Princess HD when it was made official during the November 2015 Nintendo Direct. A couple of months later, Nintendo is now ready to show more of the game.
Famitsu has a four-page feature on Twilight Princess HD this week. It remains to be seen what's actually included since early magazine leaks lack concrete information. We should be getting new screenshots at the very least! Scans will hit the site tomorrow morning.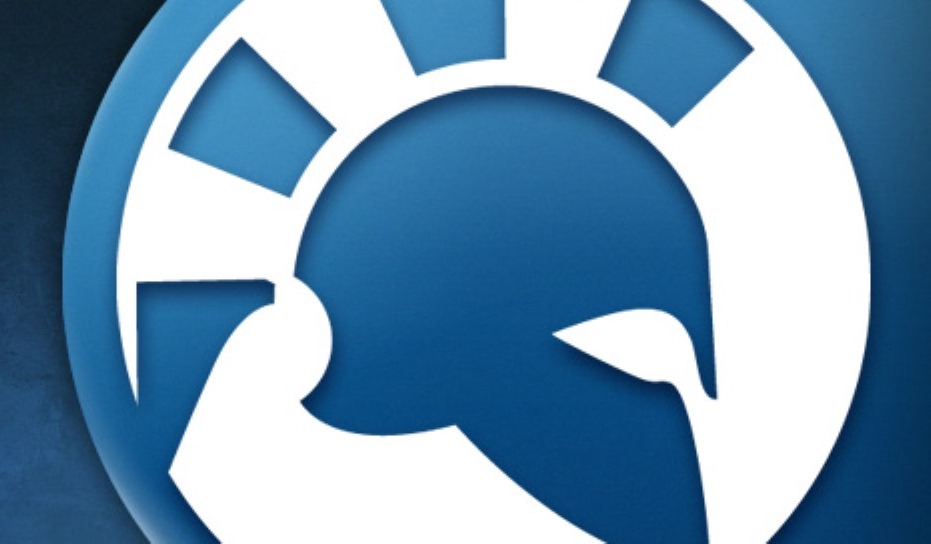 Last year, we heard that Tantalus Media – the developer behind Mass Effect 3 and Deus Ex: Human Revolution's Wii U versions – started work on a "AAA next-gen title" for Nintendo's console. It was confirmed soon after that the project in question was a port/rework of a game "for an absolute top notch publisher."
Although we haven't heard anything about it for about a year, the title is fortunately still in the works. Tantalus' Tom Crago said during the Fragments of Silicon podcast that it will be revealed "soon", is launching this year, and is "the biggest thing we've ever done".
Crago's full comments are as follows:
We're doing that. It hasn't been announced, but it will be soon. And can I just further add to the mystique and say that it's big. It's the biggest thing we've ever done. And it'll come out this year, and I hope it won't disappoint.
While not related, Crago also confirmed that Tantalus is taking a Wii U title and porting it to the PlayStation 4, Xbox One, and PC.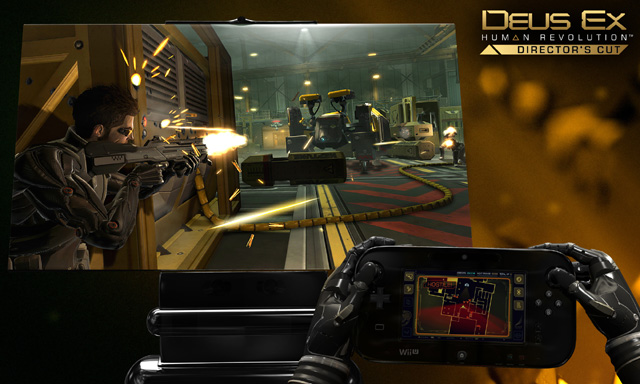 Straight Right, developer of Mass Effect 3 on Wii U and Deus Ex: Human Revolution – Director's Cut, has interest in working with Nintendo's console again.
Managing director Tom Crago spoke with Digitally Downloaded about the system in a recent interview, noting how the studio would "love to do more with Wii U." Crago also confirmed that Funky Barn from sister studio Tantalus "is in the process of being iterated".
He said:
We'd love to do more Wii U. In fact our sister studio, Tantalus, released a Wii U launch title, Funky Barn, which is in the process of being iterated right now. It's an original title, much more casual, and something pretty far removed from Deus Ex and Mass Effect.