Squids Odyssey is one of the first titles to make use of a "cross-buy" feature on Nintendo platforms. However, there are some limitations.
For one thing, the promotion is for Europe only. The Game Bakers has additionally confirmed that this is a one-way street for now – you need to buy the 3DS version before you can download the Wii U title for free, and it doesn't seem to work the other way around.
"Indeed this is something new for Nintendo, they call it conditional sales. They asked us if we'd be interested in this kind of operation and we said yes. I believe Squids Odyssey is one of the first titles or the first title to support this."

"Unfortunately, it's only 3DS -> WiiU for the moment, even though I know they would like to see this work the other way round (and we'd like it too!)."
The Game Bakers did ask Nintendo of America about the cross-buy option as well. Sadly though, they were informed that it's not currently possible.
"Yes we did ask, we really like this promotion and wished to make it happen for all gamers, but NOA could not support this kind of promotion."
We found out via today's European Nintendo Downloads that Squids Odyssey is the first cross-buy title on Nintendo platforms. If you buy the game on 3DS later this week, you'll also get the Wii U version free.
Unfortunately, it turns out that this offer only applies to Europe at the moment. The Game Bakers' Emeric Thoa explained:
"We are very excited by this promotion as it's the first time this happens – as far as I know. It's a proof that Nintendo is making efforts in giving more control to the developer on its pricing and promotions. I'm glad that our players will be able to play on 3DS and WiiU for the price of one game. It's a shame that it's only in Europe yet but hopefully this cross buy operation will be appreciated and the technical contraints that prevented it to happen in the US will be fixed."
The 3DS version of Squids Odyssey is officially launching next week, according to The Game Bakers. That should apply to both North America and Europe, though we'll let you know if we hear otherwise.
The Game Bakers posted today's news on Twitter:
They are everywhere! Happy to confirm #SquidsOdyssey coming to Nintendo 3DS in just a week, Thursday July 3rd! pic.twitter.com/pEHjq8guvK

— The Game Bakers (@TheGameBakers) June 26, 2014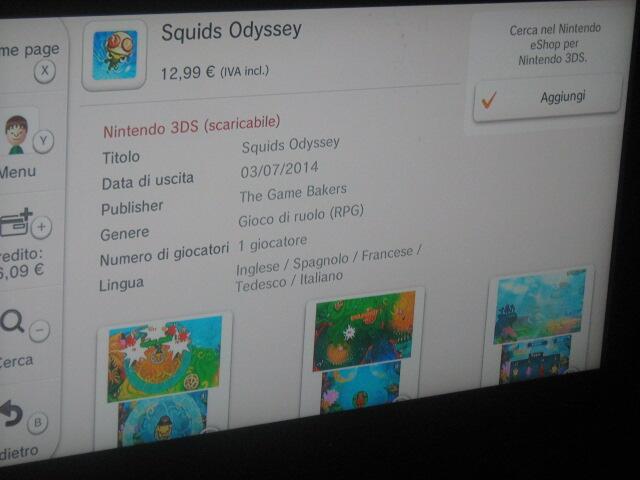 Squids Odyssey has been out on the Wii U eShop for a few weeks now, but The Gamer Bakers has also been wrapping up work on the 3DS version. And based on a listing on the European Wii U store, it might be available starting next week. The Wii U eShop has pinned down a July 3 release date for Squids Odyssey on Nintendo's portable.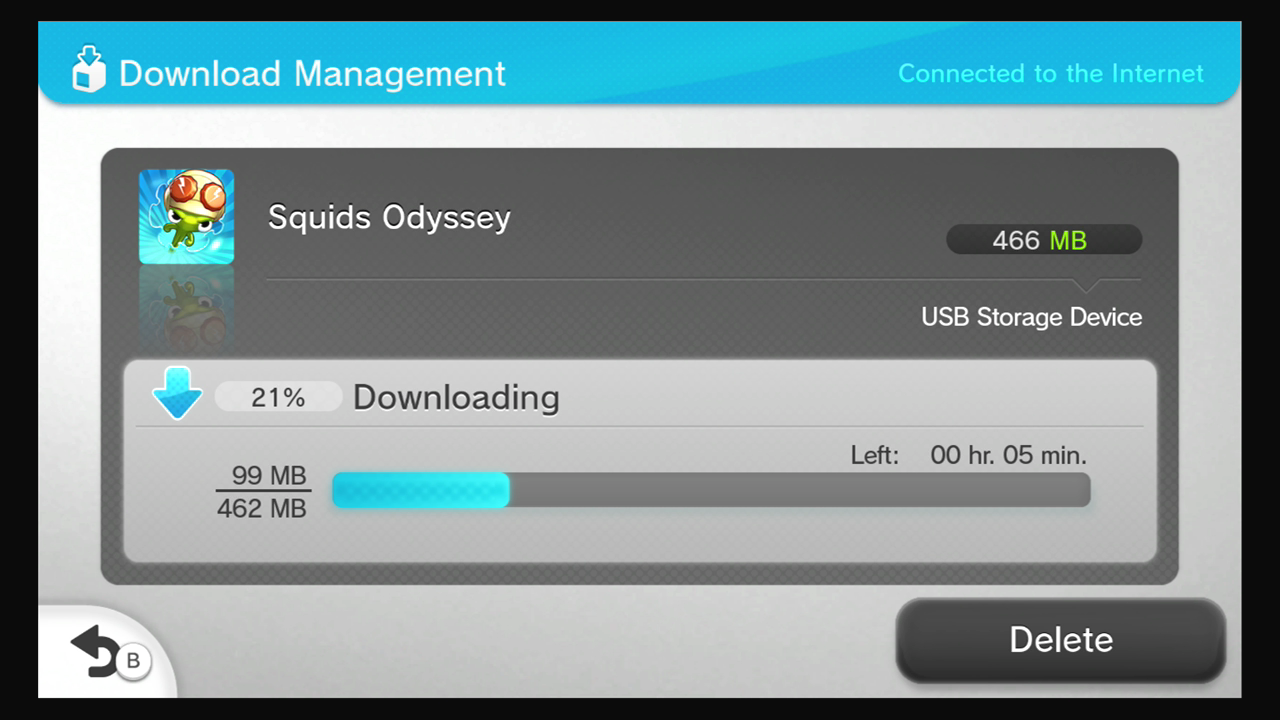 Squids Odyssey, The Game Bakers' new Wii U eShop title, takes up a little over 400MB of space. You'll need 466MB to actually download the game. Once it's finished installing, the total size will dip a bit to 433MB.
Note from Brian: Bumping this to the front page. Austin provided some lovely commentary, so be sure to check out the videos!
---
The Game Bakers confirmed a May 22nd release date for Squids Odyssey today – on Wii U that is. But what about the 3DS version?
At the moment, a release date hasn't been determined for the portable release. However, its launch is tentatively targeted for within the next month.
The Game Bakers wrote on Twitter:
@kitroplious We don't have a date for the 3DS version yet, it should be within a month, we will let you know as soon as we do.

— The Game Bakers (@TheGameBakers) May 16, 2014