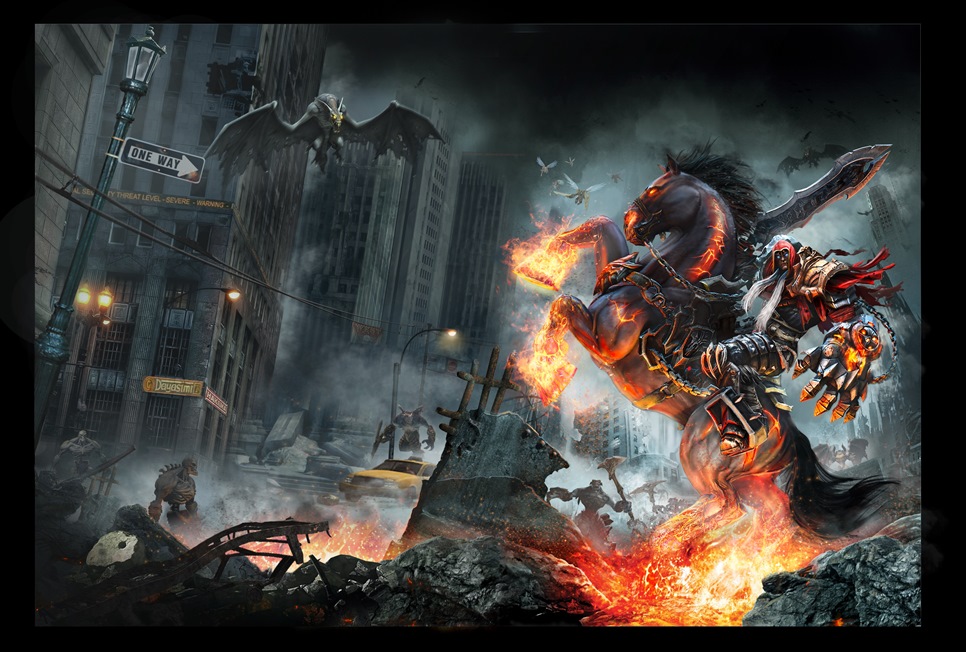 Back in February, THQ Nordic stated that Darksiders Warmastered Edition for Wii U wasn't cancelled – and it turns out they were right. Today, they announced that Darksiders Warmastered Edition will release for Wii U on May 23rd, 2017 worldwide. The game's price is set at 19.99€, 14.99£ and 19.99$.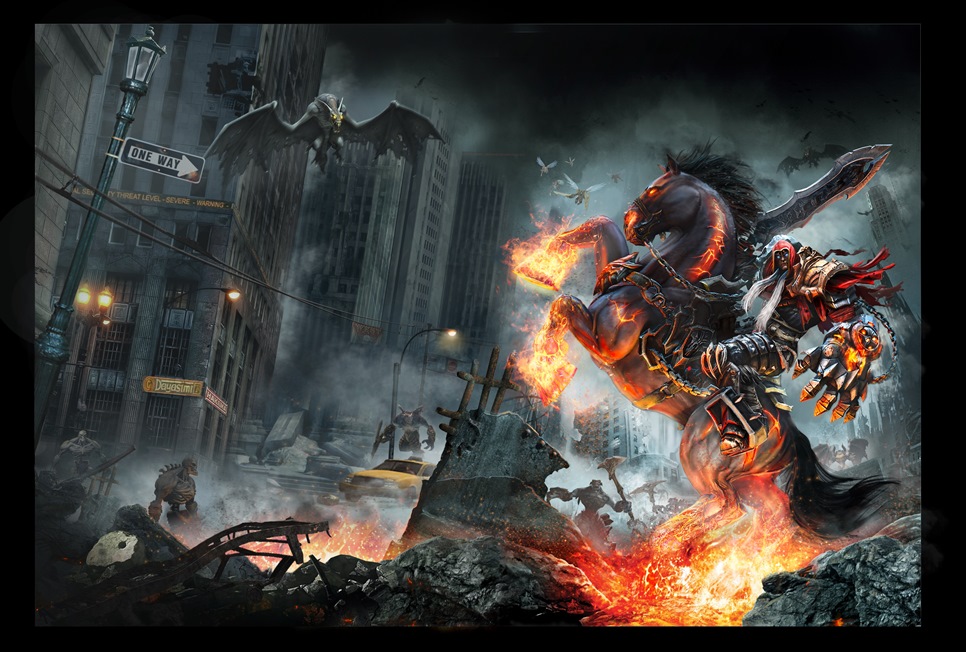 Darksiders Warmastered Edition made it out on various platforms last November. Unfortunately, the Wii U version still hasn't launched, and publisher THQ Nordic has been keeping quiet about the situation in recent weeks.
On the bright side, Darksiders Warmastered Edition is still on track for Wii U. THQ Nordic told one fan on Twitter that it hasn't been cancelled.
@WiiU_PRO @darksiders No, we have not.

— THQNordic (@THQNordic) February 6, 2017
THQ Nordic explained to us last year that "optimizing the game for the Wii U is still a tough task." The team "made the call of releasing it properly and the only conclusion was to delay it."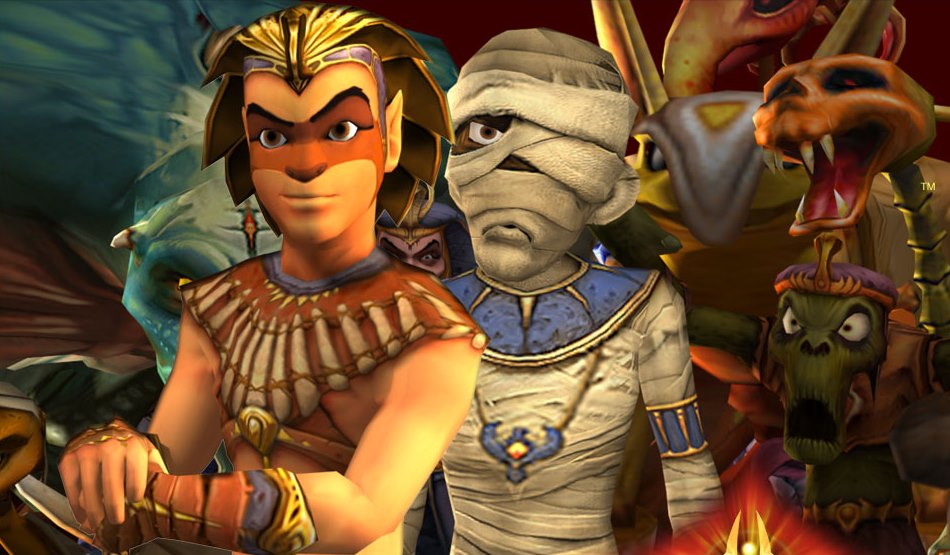 THQ Nordic announced today that it acquired three new IPs from Mobile Gaming Studios and Enigma Software. The company now owns Sphinx and the Cursed Mummy, War Leaders: Clash of Nations, and Legends of War.
That first one might be the most interesting to Nintendo fans. Way back in 2003, Sphinx and the Cursed Mummy landed on the GameCube. It's a third person action-adventure titles that takes inspiration from the mythology of Ancient Egypt.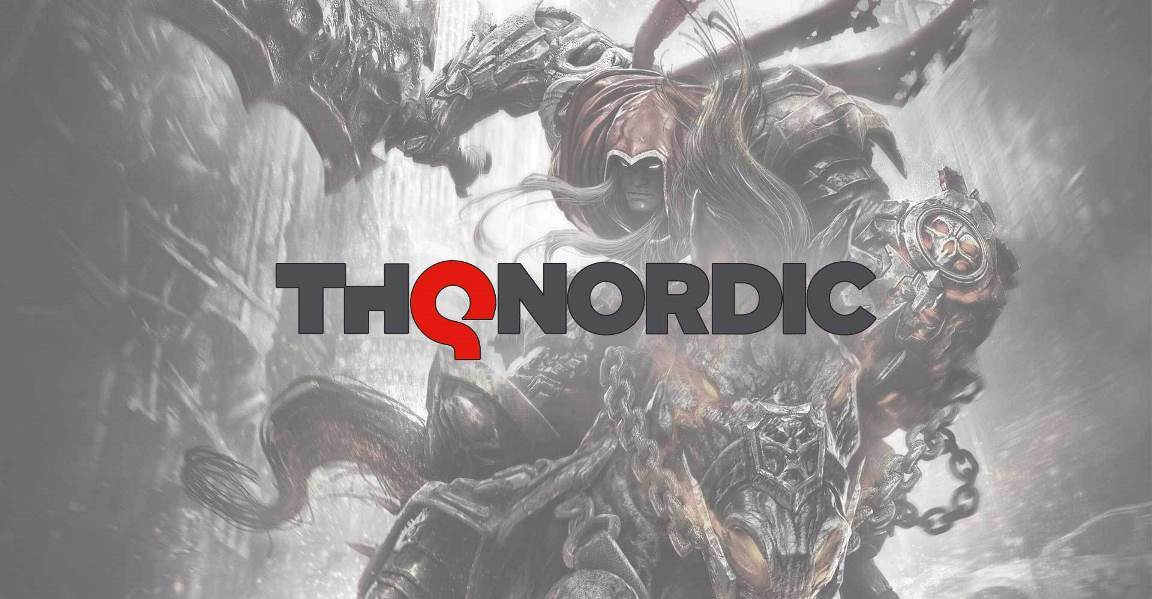 THQ Nordic is slowly but surely becoming an important name in the gaming industry. Originally known as Nordic Games, the company rebranded earlier this year. It holds to the rights to notable IPs such as Darksiders, de Blob, Deadly Creatures, and much more.
We recently spoke with THQ Nordic's Reinhard Pollice in a wide-ranging interview. He commented on the publisher's continued support of Wii U (whereas most third-parties have moved on), and different IPs such as de Blob and Deadly Creatures. We also asked about why Darksiders Warmastered Edition is taking a bit longer to release on Wii U.
For our full interview, head past the break.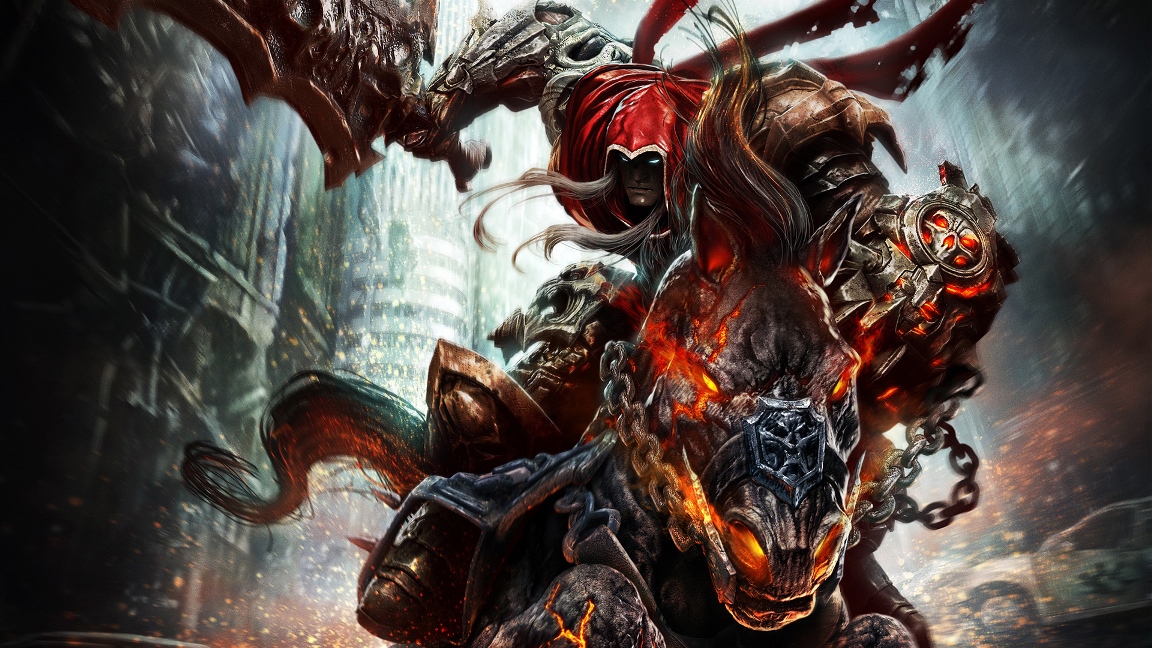 THQ Nordic is developing two projects for Switch. That's according to the company's Business & Product Development Director, Reinhard Pollice, who we recently had the chance to interview.
After Nintendo released the announcement video for Switch, an image was published showing that several companies are on board. Of course, THQ Nordic was included. Now we can say that the publisher is planning multiple games for the upcoming platform.
THQ Nordic owns the rights to a stable of franchises. Darksiders, de Blob, Deadly Creatures, Legend of Kay, and Destroy All Humans! are just a few of the IPs in the company's possession.
Our full interview with Pollice will be added to the site soon.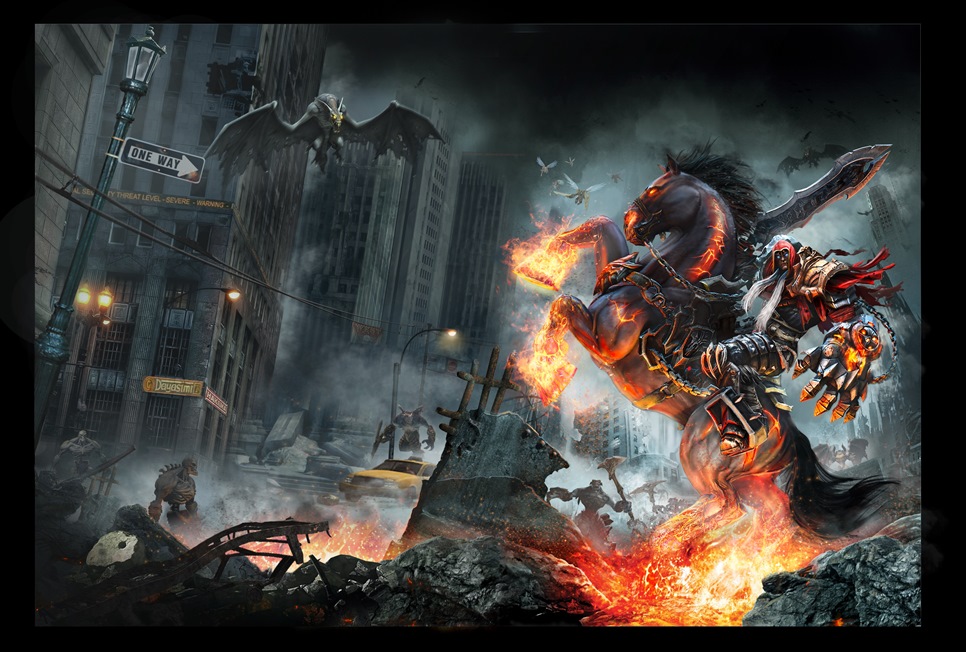 Thanks to GiantBomb, we have another look at Darksiders Warmastered Edition with another half hour of footage. See their video below.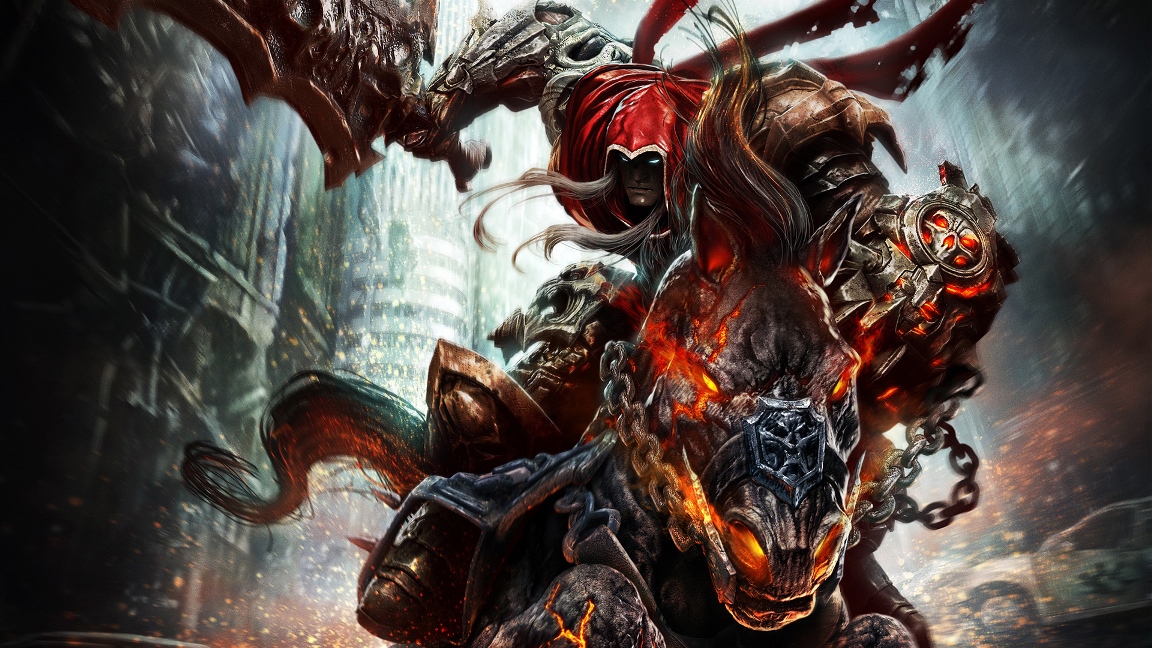 Darksiders Warmastered Edition is beginning to release today, though the Wii U version will be launching a bit farther into the future. We nonetheless have the launch trailer below.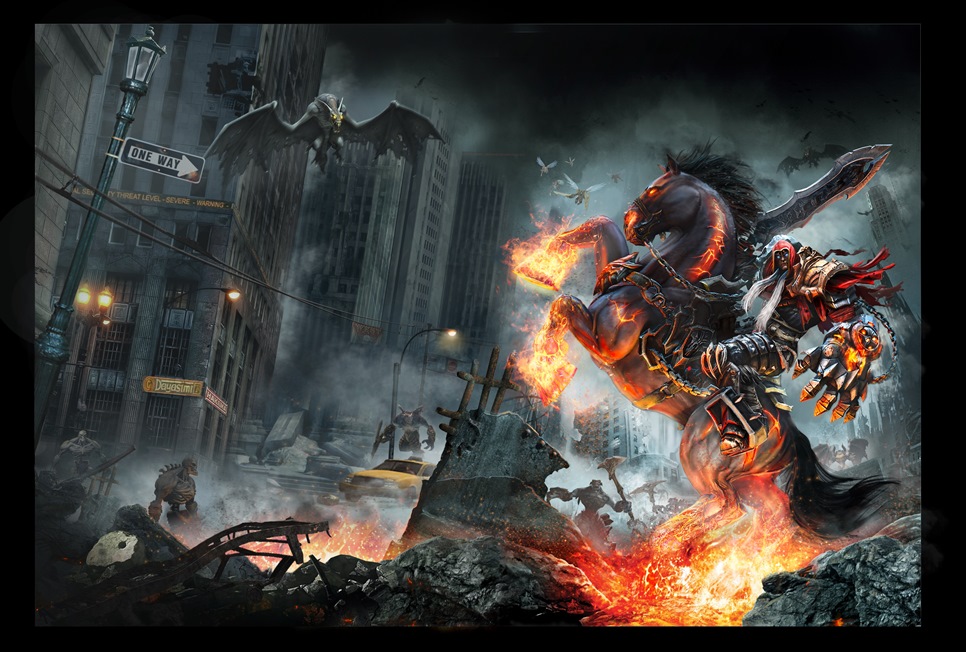 It's not entirely clear when Darksiders Warmastered Edition will be on Wii U, but footage from the other versions is beginning to surface. Watch an hour of gameplay below.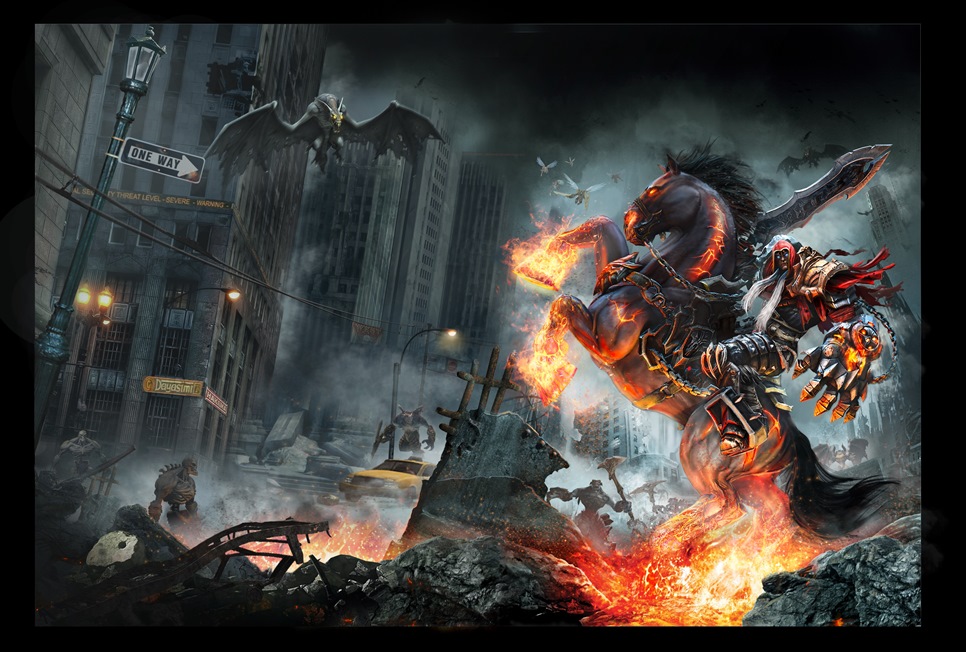 THQ Nordic made a new Darksiders Warmastered Edition trailer today, which is now available for viewing. See it below.
In other news, Darksiders Warmastered Edition no longer has a concrete date on Wii U. It was originally planned for October 25, before being moved to November 22. THQ Nordic now says the Wii U version will release "at a later stage."
Source: THQ Nordic PR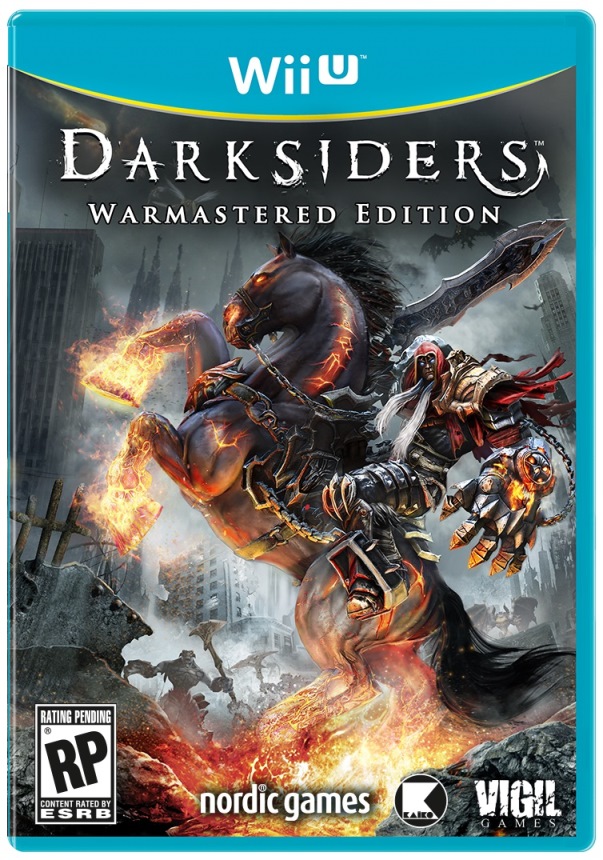 Retailer listings recently pointed to a delay for Darksiders Warmastered Edition. Today, publisher THQ Nordic confirmed the news.
Darksiders Warmastered Edition will arrive on the Wii U eShop on November 22. A physical retail version will follow "at a later stage." Originally, it was planned for October 25.
Source: THQ Nordic PR