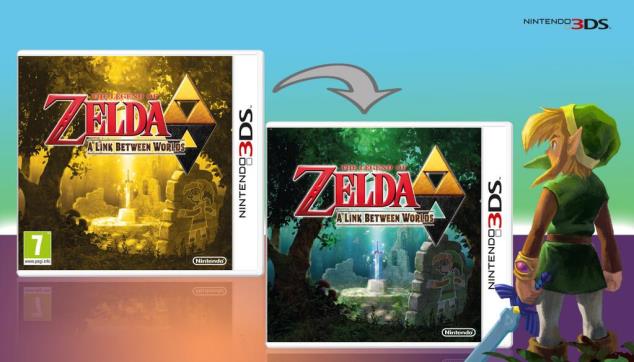 Did you know The Legend of #Zelda: A Link Between Worlds arrives in shops on 22/11 with a reversible cover? pic.twitter.com/3Dt13JKbsl

— Nintendo of Europe (@NintendoEurope) October 21, 2013
The Legend of Zelda: A Link Between Worlds will come with a reversible cover, Nintendo has revealed. All copies in Europe will come with the special packaging.
This appears to be for Europe only. The same cover won't be offered in North America, as far as I know!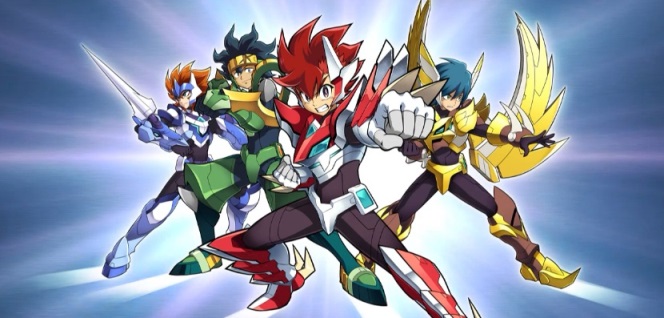 Capcom has revealed a special collaboration in Gaist Crusher. In the game, players will find a Gaist based on Rathalos, the wyvern from Monster Hunter. You can find a video showcasing the collaboration above.
The latest Wii U/3DS-specific UK software sales are as follows:
Wii U
1. Sonic Lost World – Nintendo
2. Zelda: Wind Waker HD – Nintendo
3. Skylanders Swap Force – Activision
4. Nintendo Land – Nintendo
5. LEGO City: Undercover – Nintendo
6. New Super Mario Bros. U – Nintendo
7. New Super Luigi U – Nintendo
8. LEGO Batman 2: DC Super Heroes – Warner Bros. Interactive
9. Pikmin 3 – Nintendo
10. Disney Infinity – Disney Interactive
3DS
1. Pokemon X – Nintendo
2. Pokemon Y – Nintendo
3. Animal Crossing: New Leaf – Nintendo
4. Sonic Lost World – Nintendo
5. Mario Kart 7 – Nintendo
6. Luigi's Mansion 2 – Nintendo
7. LEGO City Undercover: The Chase Begins – Nintendo
8. New Super Mario Bros. 2 – Nintendo
9. Skylanders Swap Force – Activision
10. Super Mario 3D Land – Nintendoask about "format" in posts
Source: Chart-Track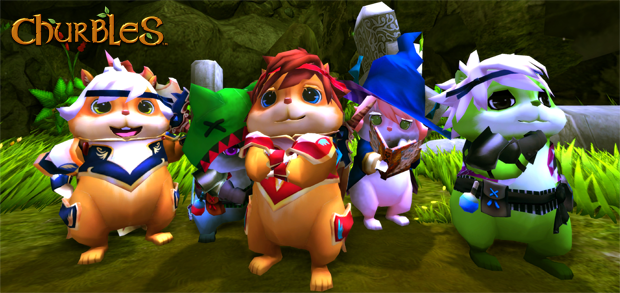 CrashGem could bring its new 3D RPG "Churbles" to Wii U. As of now, the studio is seeking funding through Kickstarter, and if funded, it'll head to the console.
A total of $15,000 is needed in order to reach Churbles' funding goal. With over $4,000 already raised, there's a good chance that goal will be met within the next four weeks.
You can check out the official Churbles Kickstarter page here.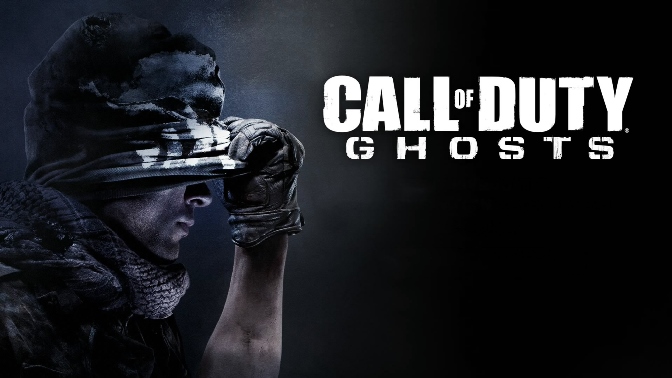 Call of Duty is typically associated with the term "hardcore game". However, you might be surprised to hear that a bulk of the series' userbase isn't actually made up of dedicated players.
OXM recently asked Infinity Ward's executive producer Mark Rubin whether he anticipates the franchise's audience staying the same after Call of Duty: Ghosts launches. He does believe this will be the case, as there are "an enormous amount of players who are more in the casual game space". Rubin added that these types of players "aren't hardcore gamers, or even gamers, but they play Call of Duty every night."
He said: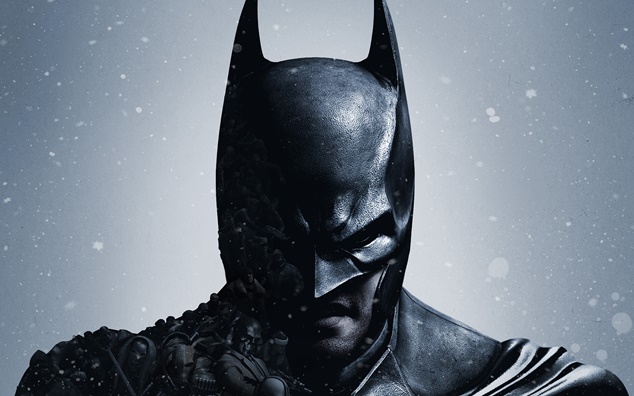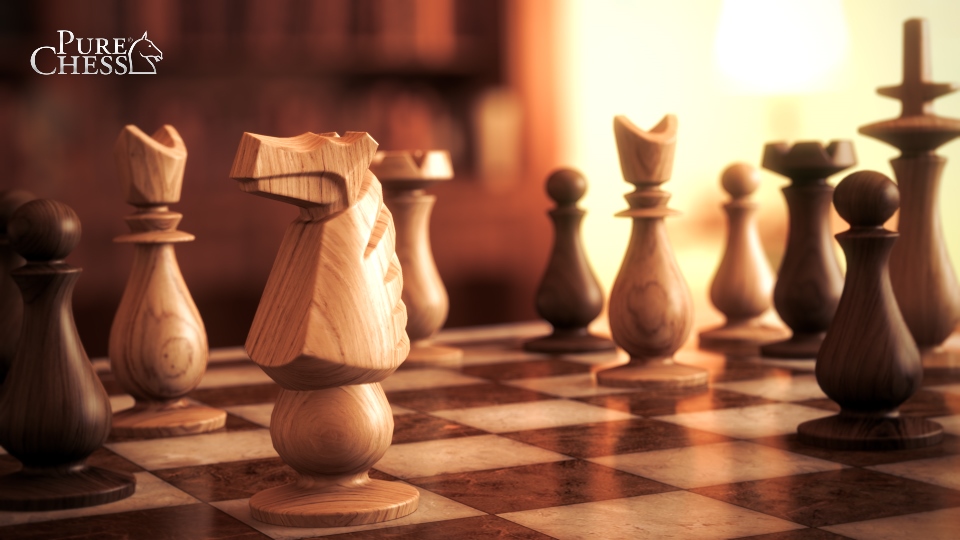 VG247 has received official confirmation from Nintendo regarding the Wii U and 3DS' ability to not only communicate with each other through online play, but other devices as well.
Disney Infinity, Cubeman 2, and Pure Chess are just a few titles to incorporate such functionality. More are on the way, Nintendo says.
A representative told VG247: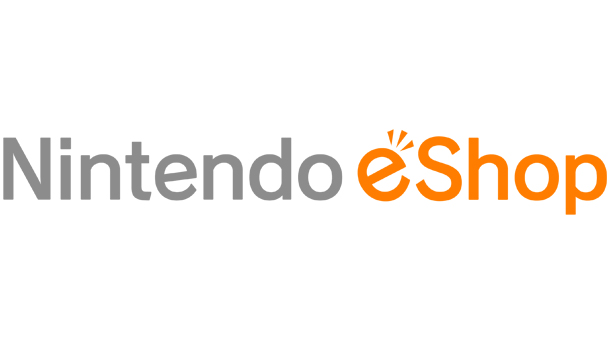 This week's European Nintendo Downloads are as follows:
Wii U Download
Mighty Switch Force! 2 – €5.00 / £5.00
Wii U Retail
Deus Ex: Human Revolution Director's Cut – €39.99 / £29.99
Just Dance Kids 2014 – €39.99 / £29.99
Wii U VC
Donkey Kong 3 (US version) – €4.99 / £3.49
Baseball (US version) – €4.99 / £3.49
Pinball (US version) – €4.99 / £3.49
3DS Retail
Beyblade Evolution – €29.99 / £29.99
Cloudy with a Chance of Meatballs 2 – €24.99 / £19.99
Hakuoki: Memories of the Shinsengumi – €29.99 / £29.99
Animal Hospital – €24.99 / £19.99
Reel Fishing Paradise 3D – €13.99 / £12.59
Gabrielle's Ghostly Groove 3D – €13.99 / £12.59
3DS Download
Phoenix Wright: Ace Attorney – Dual Destinies – €24.99 / £19.99
Snow Moto Racing 3D – €5.99 (£5.39). Will be €7.99 (£7.19) from 8/11/13, 0:00 local time.
Crazy Chicken: Director's Cut 3D – €1.99 / £1.79
Gummy Bears – Mini Golf – €2.99 (£2.50). Will be €3.99 (£3.30) from 14/11/13, 0:00 local time.
Gummy Bears Magical Medallion – €2.99 (£2.50). Will be €3.99 (£3.30) from 14/11/13, 0:00 local time.
Bowling Bonanza 3D – €2.99 (£2.50). Will be €3.99 (£3.30) from 14/11/13, 0:00 local time.
Treasures of the World (Barcelona, Paris, Rome) – €1.99 / £1.79
3DS VC
Wario's Woods – €3.99 / £3.59
DSiWare
Crazy Chicken: Director's Cut – 200 points
Special offers
Urban Trial Freestyle – €4.89 (£4.29) Until 31/10/13 23:59 local time. Was €6.99 (£6.29)
Myst – €9.99 (£8.99) Until 31/10/13 23:59 local time. Was €19.99 (£17.99)
Source: Nintendo PR