Gravity Badgers will launch on the Wii U eShop on May 29th, Wales Interactive announced today. Pricing is set at $4.99 / £4.99 / €4.99.
Head past the break for a detailed overview of the game. Screenshots and art can be found above.
Wales Interactive has confirmed Infinity Runner for Wii U. The game will be available this June on the eShop in addition to other digital platforms.
Infinity Runner is a sci-fi action running game. It has players taking on the role of a prisoner trying to escape the largest man-made spaceship – aptly named The Infinity. To complete the campaign, you'll need to participate in combat and perform different techniques "inspired by the disciplines of parkour and mixed martial arts".
Here's the full rundown of Infinity Runner's features:
Werewolves in space!
Stunning Graphics
14 action packed levels
Action Combat Mechanic
Storymode
Multiplayer – Up to 32 players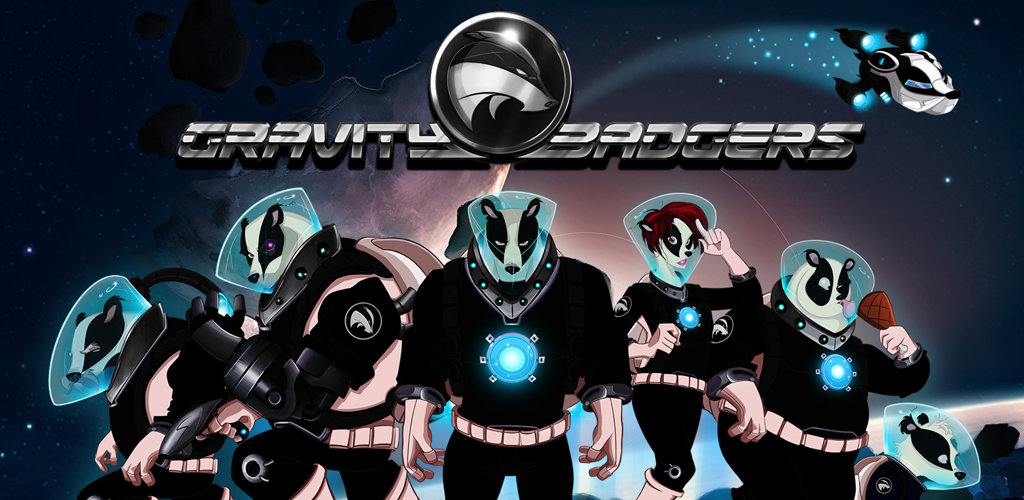 Wales Interactive's first two Wii U projects have received tentative release windows. Gravity Badgers is currently on track to release in February, and Master Reboot could follow in March.
Those two games are just the start of Wales Interactive's plans for Wii U. Managing director David Banner told Nintendo Life that a "3D Sci-fi game called Infinity Runner" and a Master Reboot sequel are due out on the eShop later this year.
Regarding the team's experience working with Nintendo thus far, Banner said:
I can honestly say that Nintendo have been brilliant all across the board for us. Since we approached them to potentially make games for the Wii U they have been very supportive and really open to working with indie companies. Once we'd identified the titles they were interested in they helped us with the registration process and getting development kits. Their submission system is very well documented and there is always someone on hand, just an email away, to answer your questions and troubleshoot problems. The whole experience has been very positive for us and it definitely encourages us to want to make more games for the Wii U.
Banner also mentioned that the Wii U is "deceptively powerful and it's run everything we've thrown at it so far". The eShop itself, meanwhile is potentially "vital for our continued growth as a indie video games developer".
In addition to Gravity Badgers, Wales Interactive also intends to release its "psychological adventure horror" title Master Reboot on the Wii U eShop. The game, set in the "Soul Cloud", offers a total of 34 environments. No word on Master Reboot's release date yet, but it's expected out "soon".
Source, Via
Wales Interactive is bringing its PC/mobile title Gravity Badgers to Wii U. It'll be released on the eShop later this month, according to a listing on Nintendo's website.
An official game overview is posted below. First Wii U screenshots can be found above.