Digital Foundry's latest tech investigation focuses on Batman: Arkham Origins. Unfortunately, Wii U was deemed the worst version out of the bunch, with the publication saying Origins suffers "considerably worse performance than the other formats." The game simply doesn't offer a steady frame rate.
You can find some comparison videos below, and Digital Foundry's full piece here.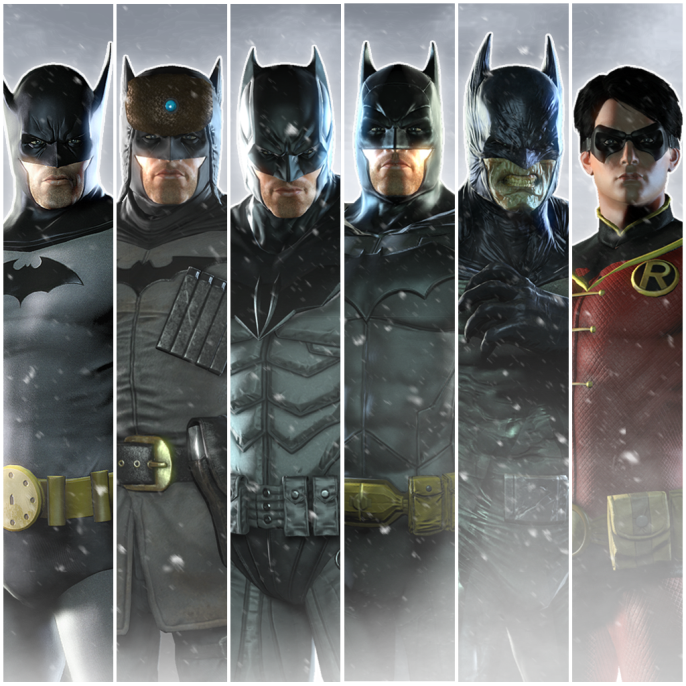 Warner Bros. Interactive is releasing new DLC for Batman: Arkham Origins today. Players can now purchase the "New Millennium Skins Pack", which includes bonus skins based on a variety of classic and modern storylines pulled from the comics:
· Red Son Batman
· Blackest Night Batman
· 1st Appearance Batman
· New 52 Graphic Batman
· Batman: Noel
· One Year Later Robin™ (available in multiplayer mode only on PS3, Xbox 360 and PC)
Pricing is set at $3.99 for the DLC. For the official announcement (with a few extra details), read on below.