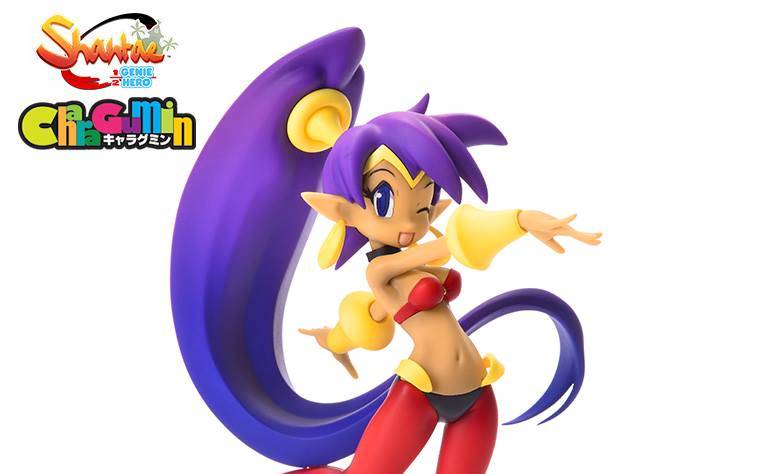 The first Shantae figure was sold at Anime Expo earlier this month. Series creator Matt Bozon said that if it sold well, Volks would be more interested in making it available online as well.
Volks now has a pre-order page up for the Shantae figure on its website, so it looks like interest at Anime Expo was very high. Orders placed now will be delivered on August 18. Pricing is set at $75.
You can pre-order the Shantae figure here.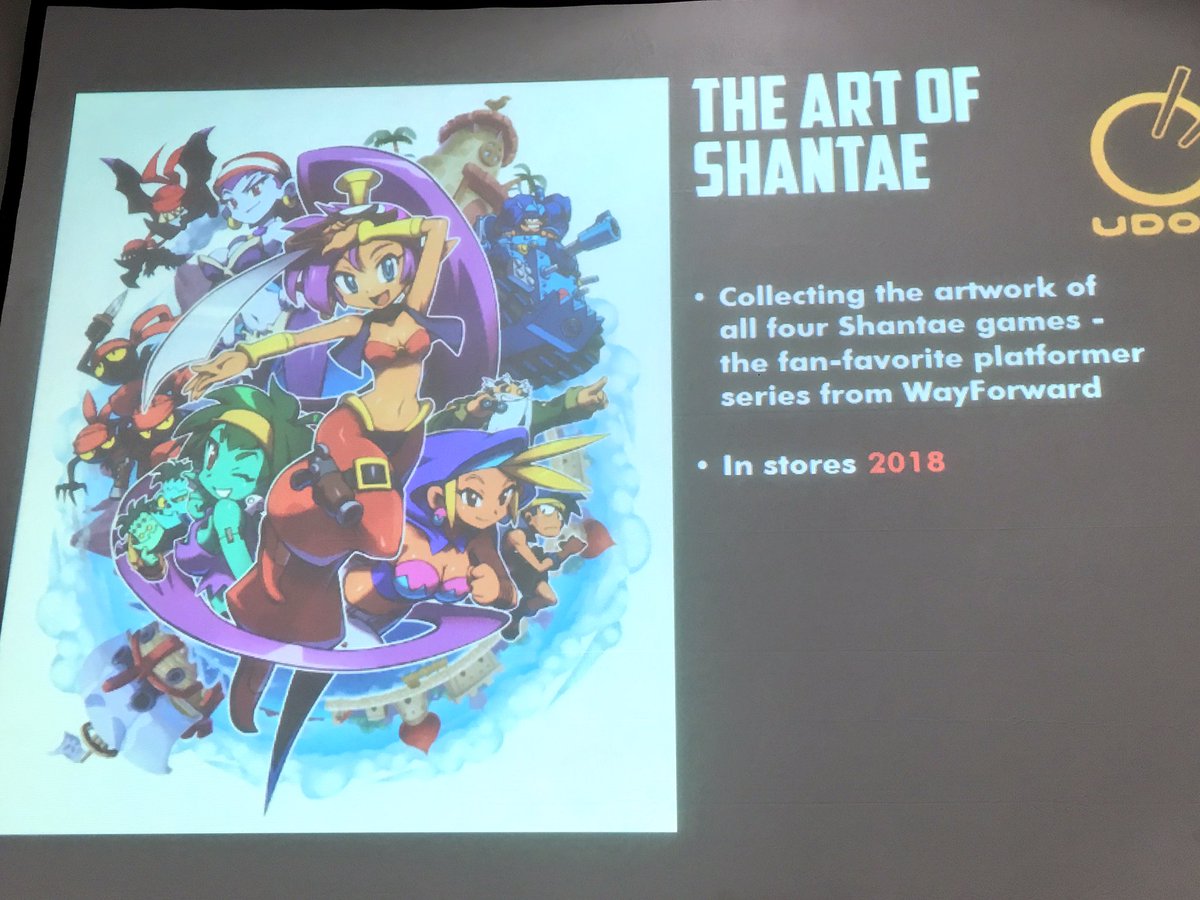 Udon Entertainment hosted its own panel at San Diego Comic-Con a short while ago. Among other things, The Art of Shantae was unveiled. The upcoming book will feature art from all four entries in the series.
.@UdonEnt at #SDCC17 – new art book – The Art of Shantae – art from all 4 games- "sometime in 2018" pic.twitter.com/YDen6XKw3J

— Deb Aoki (@debaoki) July 20, 2017
Udon Entertainment previously announced an art book for Shovel Knight. That one is on track for September.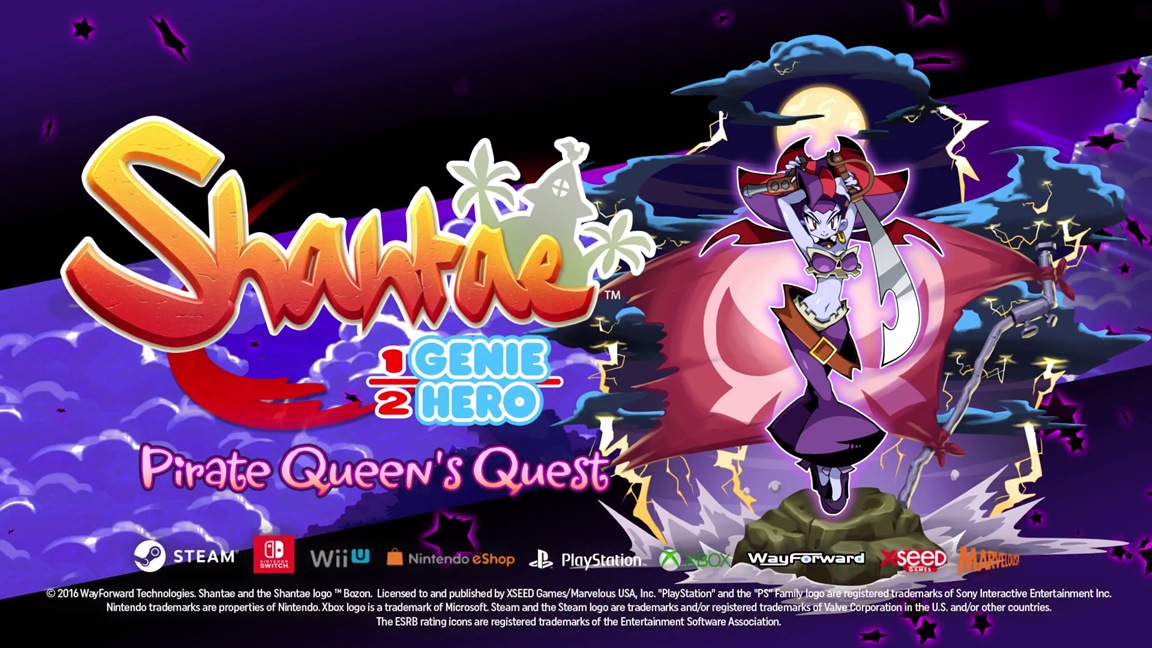 We posted some off-screen footage from the Shantae: Half-Genie Hero – Pirate Queen's Quest DLC. Now we have some direct-feed gameplay as well, available below.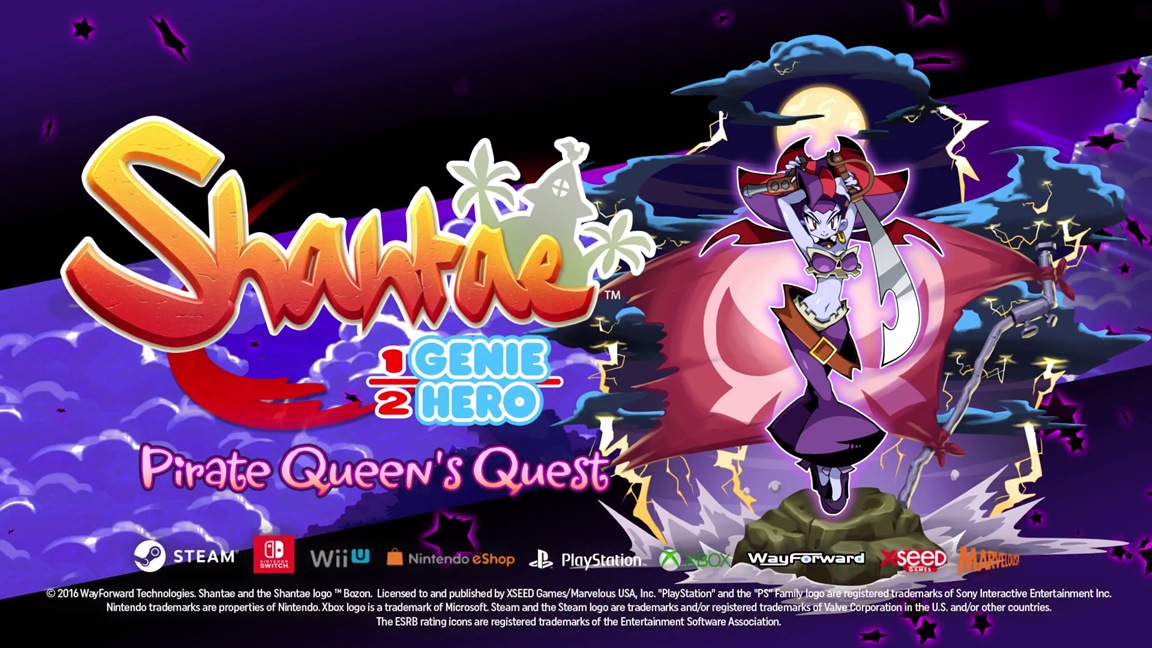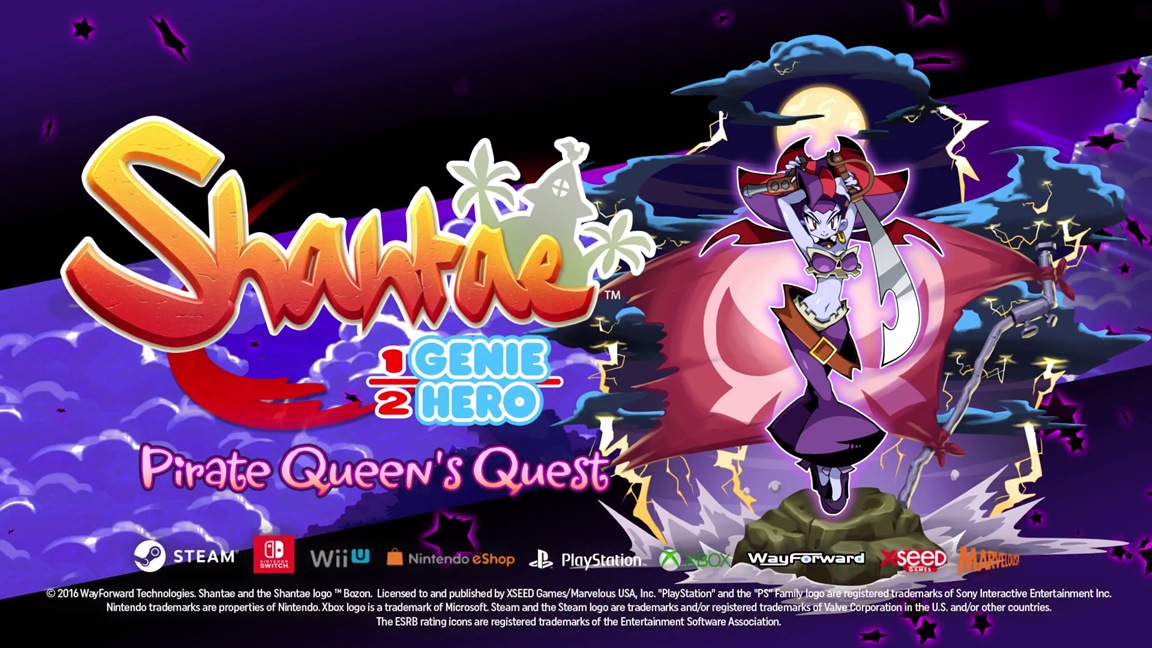 Pirate Queen's Quest, premium DLC for Shantae: Half-Genie Hero, is arriving this summer. It'll be available on both Switch and Wii U upon release.
We've attached a trailer and details for Pirate Queen's Quest below.
Just as Shantae and her inventor Uncle put the finishing touches on the powerful new Dynamo, the bodacious buccaneer Risky Boots shows up to steal it!

Playing the role of the evil pirate, it's your job to find the FIVE COMPONENTS you'll need to upgrade the Dynamo and bend Sequin Land to your will! Pillage, loot, and plunder your way to the ultimate showdown against the Half-Genie runt and win the day for pirates everywhere!

• Take on any world in any order!
• Slice your foes to ribbons with Risky's Scimitar, or blast away with her Pistol!
• Master Pirate Gear like the Bomb Shot, Grappling Hook, Hat Glide, Cannon Jump, and more!
• Deploy Tinkerbat crewmen to turn the tide of battle!
• Collect Cursed Magic to customize Risky's abilities any way you like!
• Brand new enemies, puzzles, and storyline!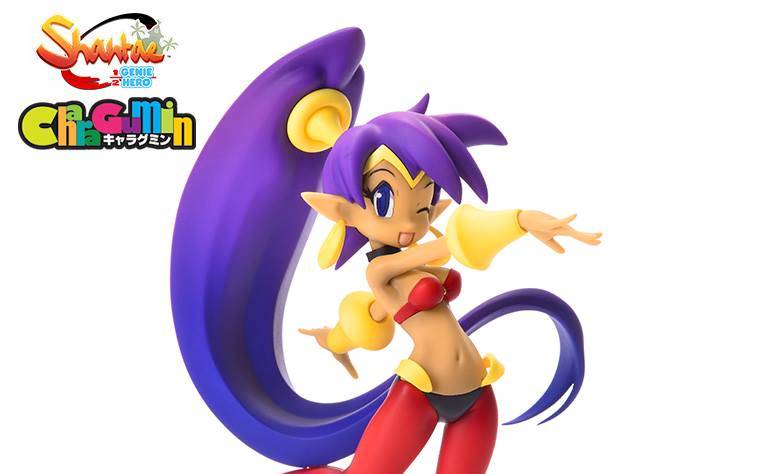 WayForward recently unveiled the very first figure featuring Shantae. Unfortunately, its availability could possibly be limited.
WayForward's Matt Bozon put out a message yesterday confirming that the figure will be sold at Anime Expo 2017. Quantities are also expected to be limited.
Now… what if you're not attending Anime Expo? Bozon says it'll be up to distributor Volks to sell it online through its store. If the Shantae figure sells well at Anime Expo, more units could potentially be produced.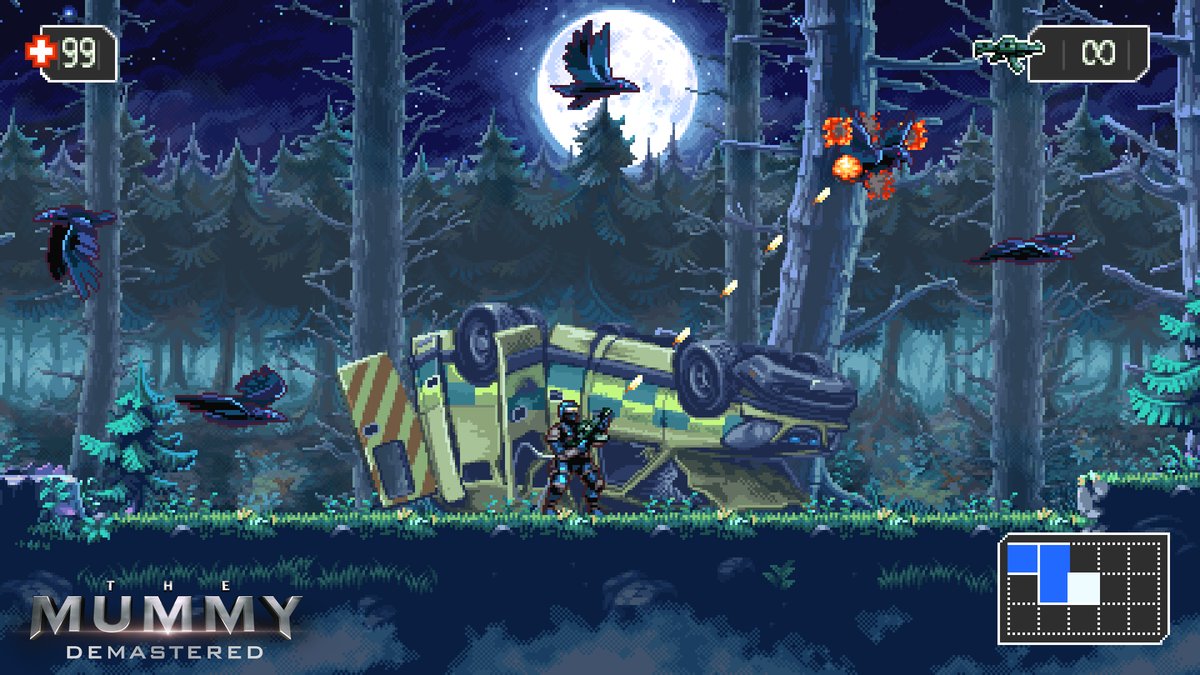 Universal Brand Development and WayForward revealed The Mummy Demastered yesterday. Oddly, even though Switch was the only announced Nintendo platform, it appears to be slated for Wii U as well.
WayForward told one fan on Twitter that The Mummy Demastered will be distributed as a retail release on Wii U. Switch could also get a physical version, but that's yet to be confirmed. WayForward will share more news in the future.
There's a physical US for Wii U, PS4 and PSVita. However we are in talks for retail release on the Switch. Will announce when we know more

— WayForward (@WayForward) June 8, 2017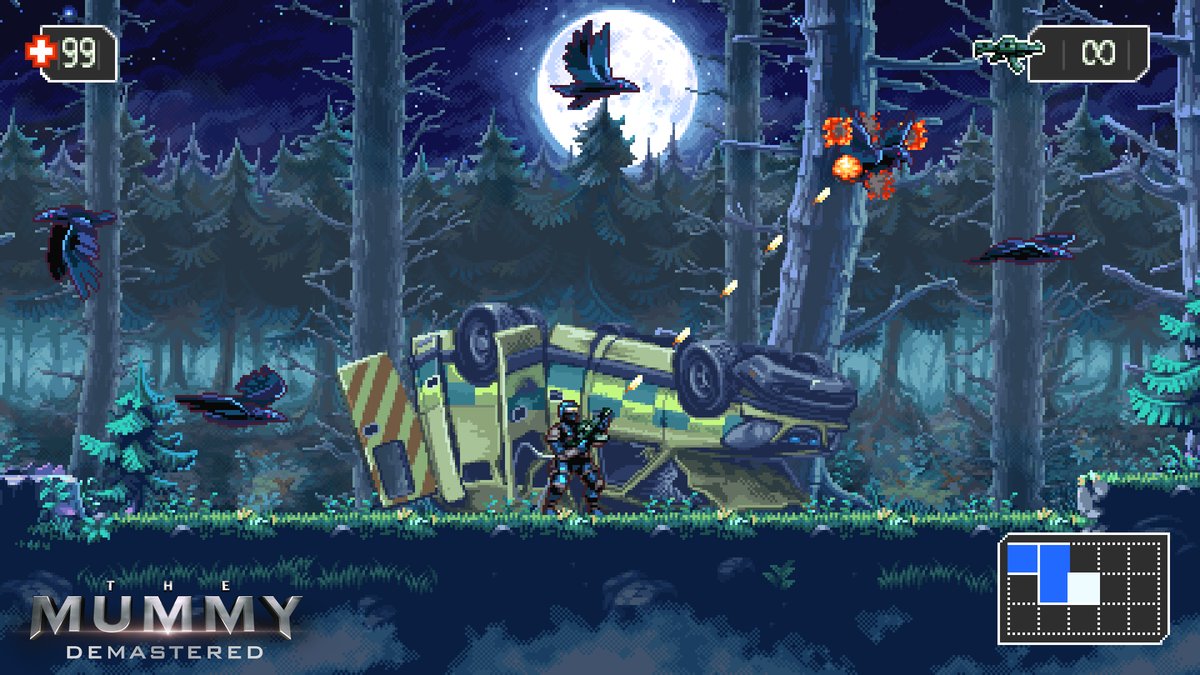 Shantae developer WayForward is working on a new game based on The Mummy for Switch. The Mummy Demastered will launch on the console and other platforms in August, publisher Universal Brand Development announced today.
Here's an overview:
"The Mummy Demastered from WayForward, known for pixel games that bring the look and fun of classic arcades to modern consoles, is a platforming adventure game based on The Mummy. Launching in late August 2017 for PlayStation 4, Xbox One, Nintendo Switch and Steam, players will enter a world of evil as an elite Prodigium agent who is tasked to take down Princess Ahmanet's army of the undead and save the world at any cost. Players will explore dark forests, maze-like military compounds and the sandstorm-filled streets of London in this retro-inspired adventure."
WayForward shared a single screenshot from The Mummy Demastered on Twitter, posted above.
Source: Universal Brand Development PR, Source 2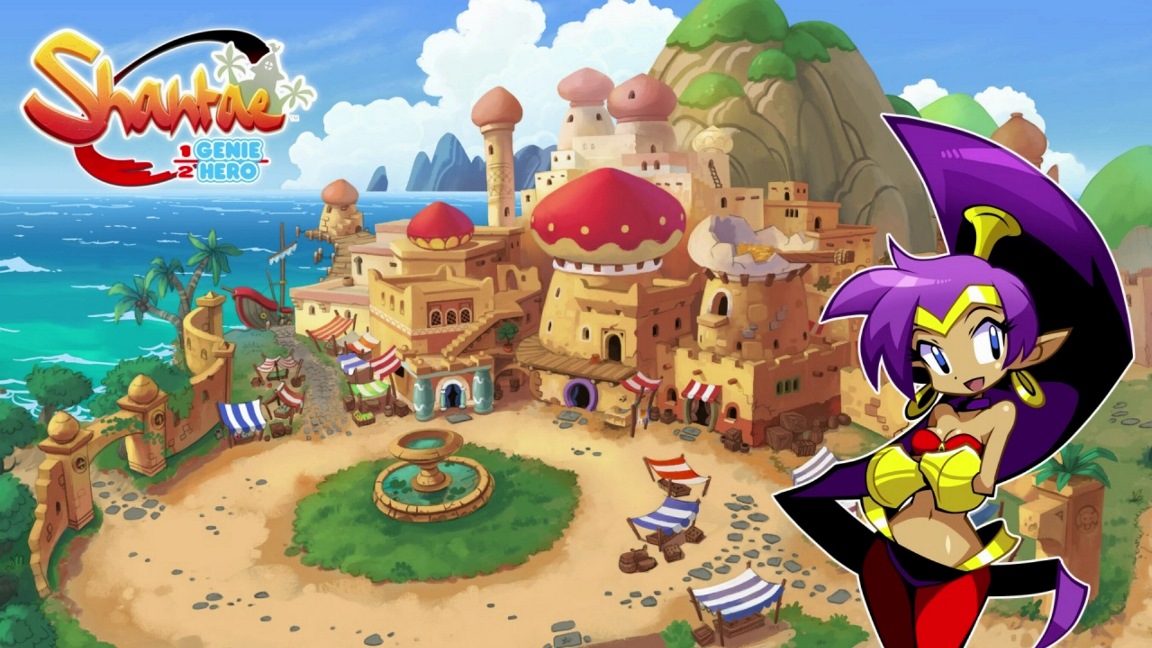 Shantae: Half-Genie Hero arrives on Switch on Thursday. Catch an extensive look at the new version below with 35 minutes of footage.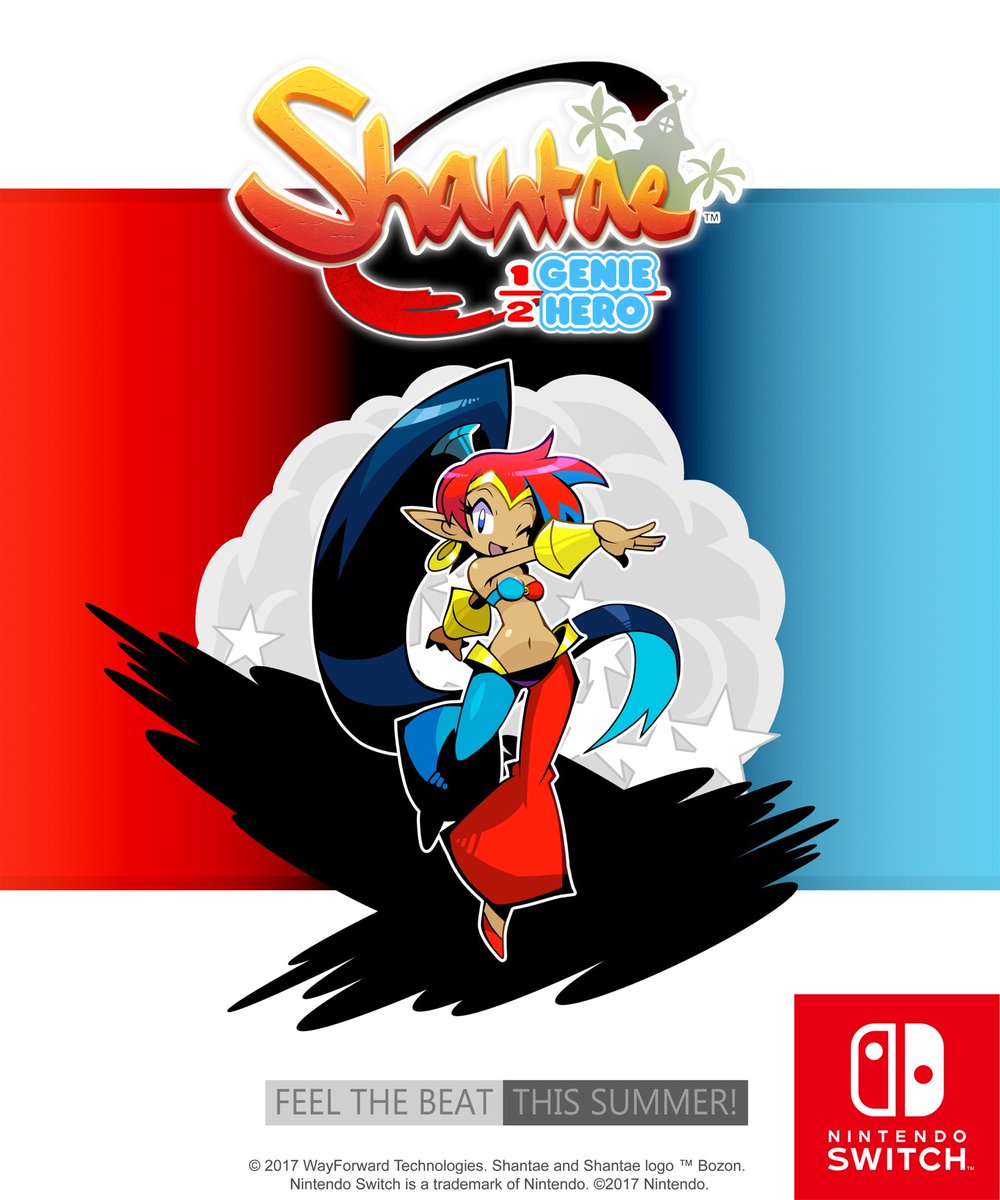 GoNintendo has just put up a video of a first look at Shantae: Half-Genie Hero on Switch. You can check out the gameplay video below. Shantae: Half-Genie Hero comes out June 8th.