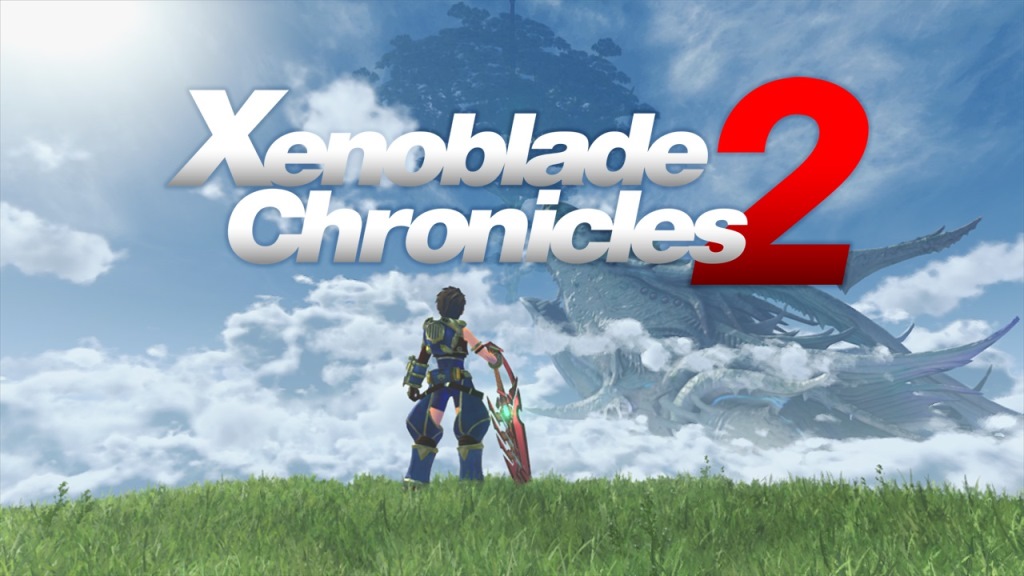 This message comes from Monolith Soft's Tetsuya Takahashi…
"A young adult story with a taste of boy-meets-girl. Lately it feels like all I've been doing are games full of devastation, like where your hometown burns down at the start, or the spaceship you're riding crashes(oh wait, that is all I ever do). Sometimes I just wanna try something different!

I want to make something that people can look back on fondly one day as something that really shaped their lives. Something like what I loved as a boy, like Oliver!(by Carol Reed) and Galaxy Express 999(by Rintaro).
— That's why I started working on this game.
I'll leave the stories about the solemn old men and hot stylish guys to someone else(even though there's way more demand for that stuff), and go ahead with this.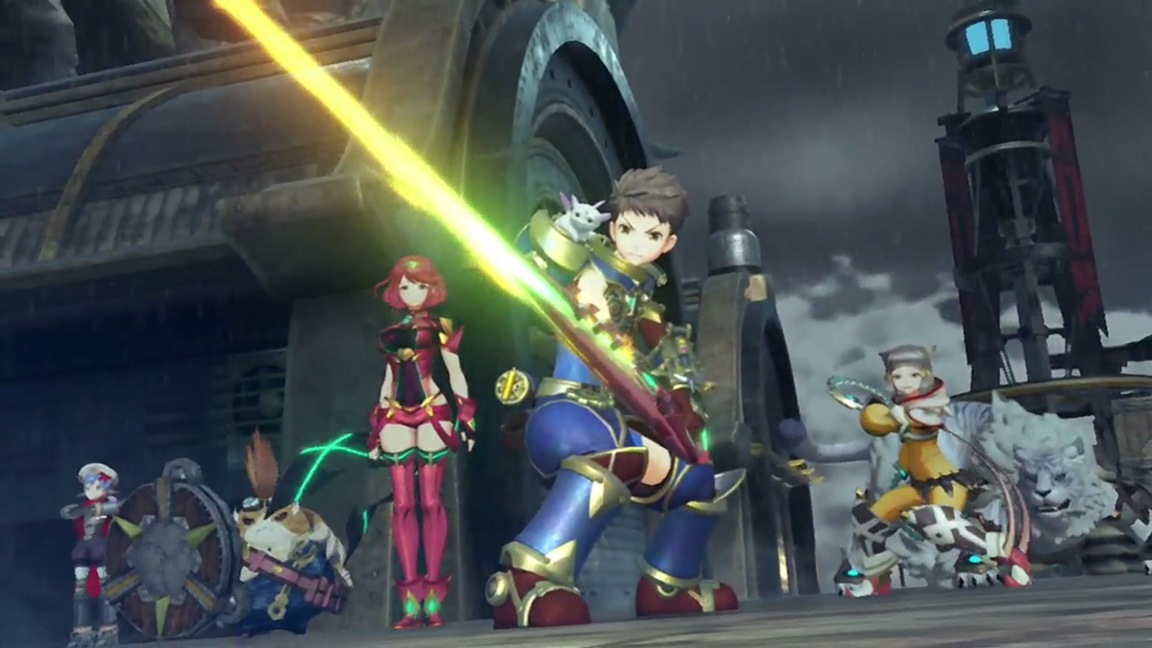 This information comes from Monolith Soft studio head Tetsuya Takahashi…
On how Xenoblade Chronicles 2 is related to the original…
"It's a completely different world, with completely new characters. It's a different game."
"The way I see it. I feel as though Xenoblade 1 and 2 are connected and linked in the sense that they're linear and story-driven games, whereas Xenoblade Chronicles X was more focused on open world and exploration, and maybe an online aspect. I feel like I'd like to continue to create games separating those two aspects out."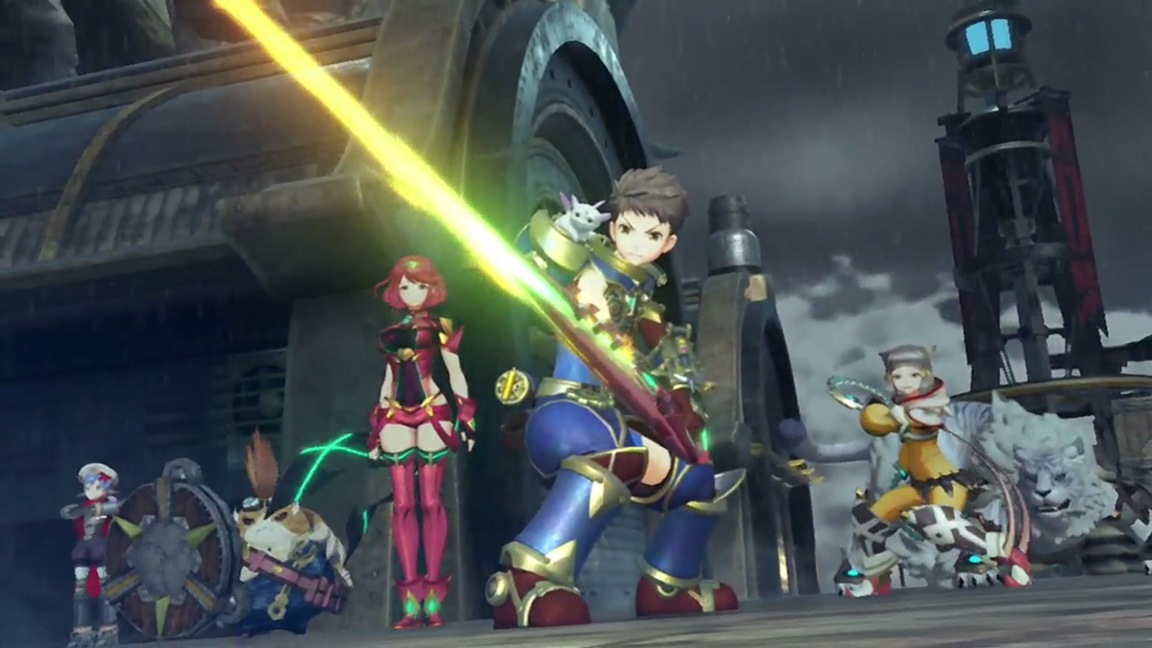 Xenoblade Chronicles 2 will be releasing this holiday, Nintendo has announced.
Here's a new trailer: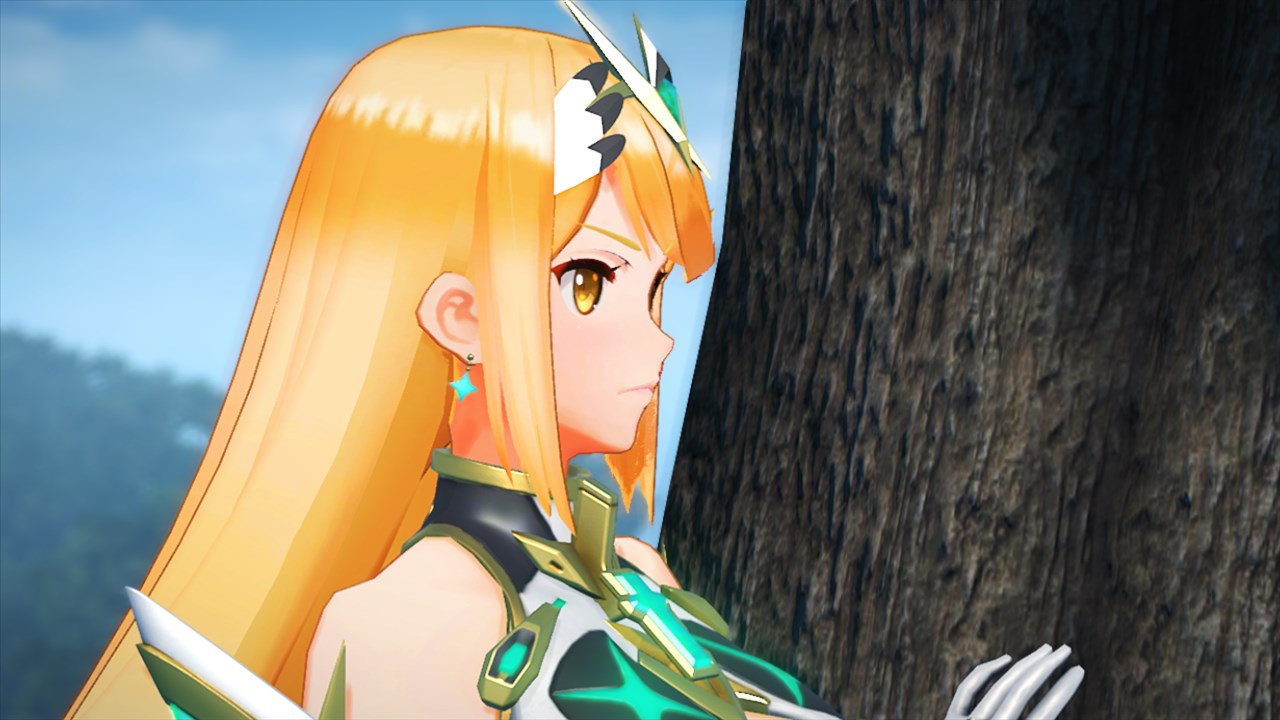 American voice actress and voice director Wendee Lee has been sharing news about Xenoblade Chronicles 2 on social media. That's notable because Lee is from Cup of Tea Productions, the same team that worked on Xenoblade Chronicles X.
Fans are speculation about what this might mean. One possibility is that Xenoblade Chronicles 2 will feature an American dub. A different company handled the original Xenoblade Chronicles, which received British voice acting.
Of course, this is only speculation for now. Time will tell how Nintendo is approaching Xenoblade Chronicles 2's localization.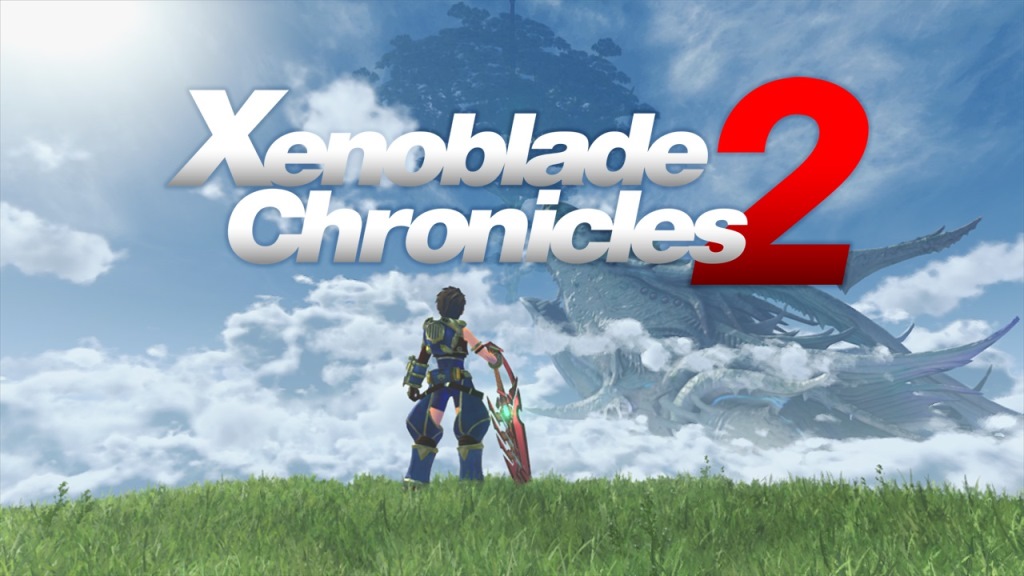 Yasunori Mitsuda is the lead composer on Xenoblade Chronicles 2. On his personal Facebook page this week, he provided a status update on the music.
Recording for Xenoblade Chronicles 2's music appears to be pretty much complete. It was worked on by 150 people (note: in case this isn't clear, this is just the musicians), the largest production Mitsuda has been involved with. The mixing process for music began this week.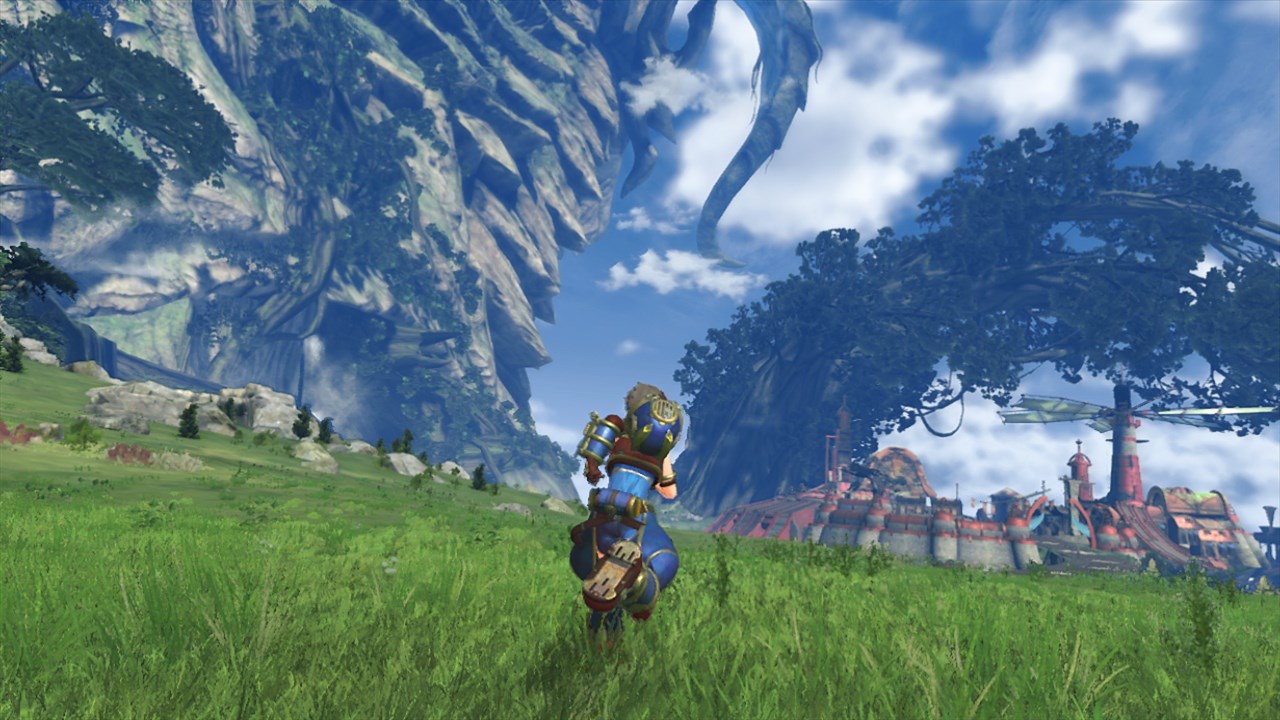 Xenoblade Chronicles 2 composer Yasunori Mitsuda posted a blog update about the game's music yesterday. It certainly seems like the RPG will have a ton of tunes to listen to.
There are five composers working on Xenoblade Chronicles 2, and it is Mitsuda who has to write all of the music scores. Given the amount of music involved, he might have to avoid doing part-time jobs in order to make it in time.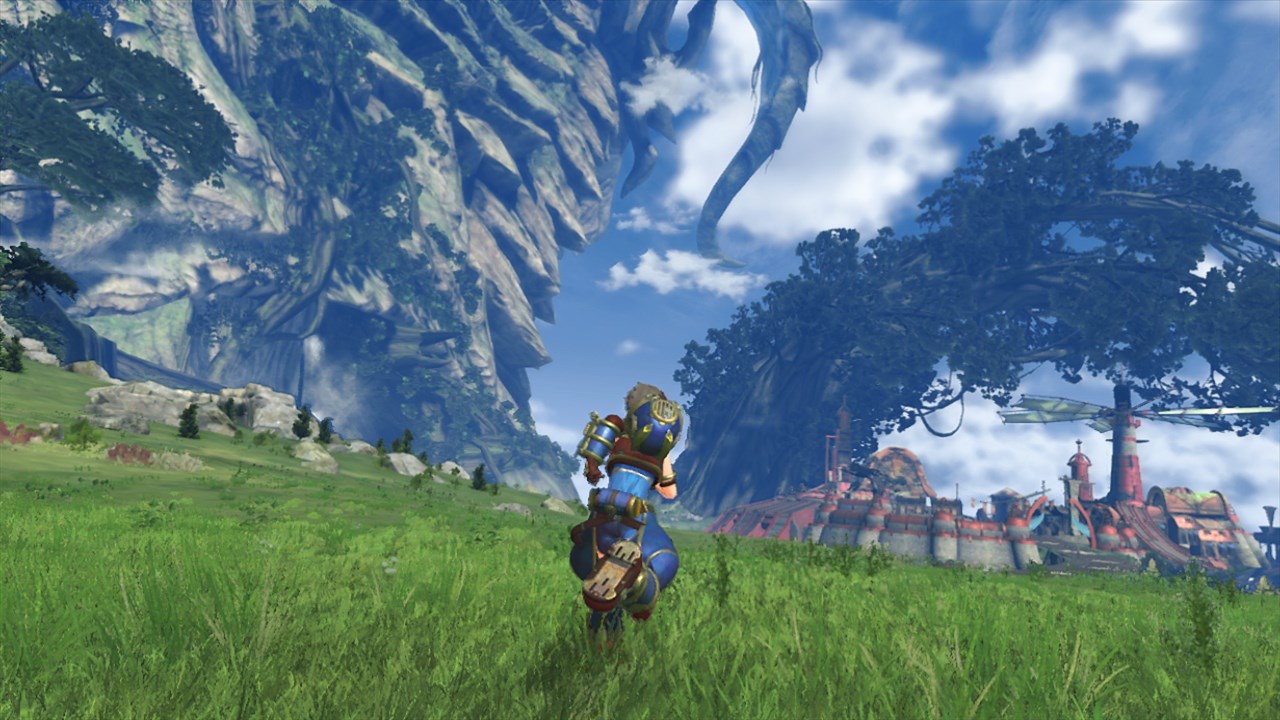 Anúna, a well-known choral ensemble based in Ireland, is now confirmed to be involved with the music for Xenoblade Chronicles 2.
Composer Yasunori Mitsuda recently posted the following on Facebook: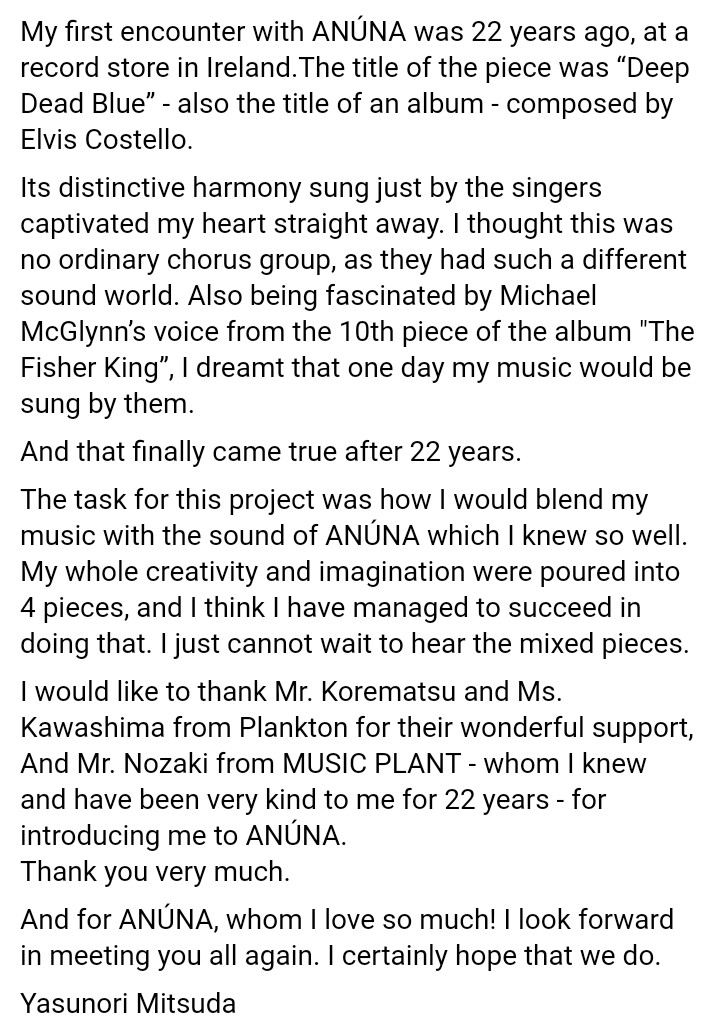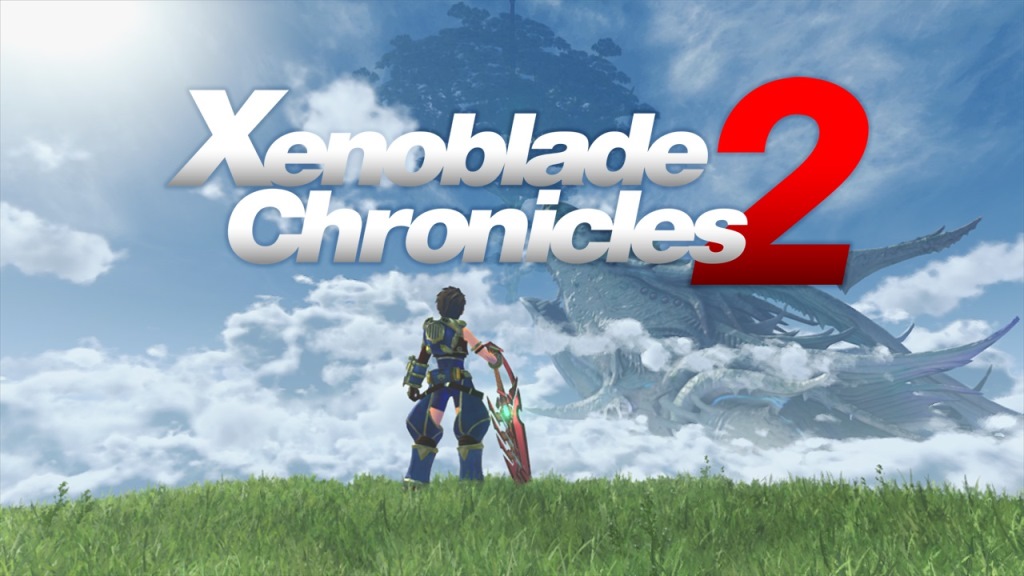 8-4 worked on the English version of Xenoblade Chronicles X. But for Xenoblade Chronicles 2, announced during last month's Switch presentation, the localization company is not involved. Co-founder John Ricciardi confirmed that 8-4 isn't handling the Japanese translation in a Twitter message last month.
Nintendo currently intends to have Xenoblade Chronicles 2 ready sometime in 2017. That includes North America and Europe as well, though some have doubts about it launching in the west this year.
Thanks to Jake for the tip.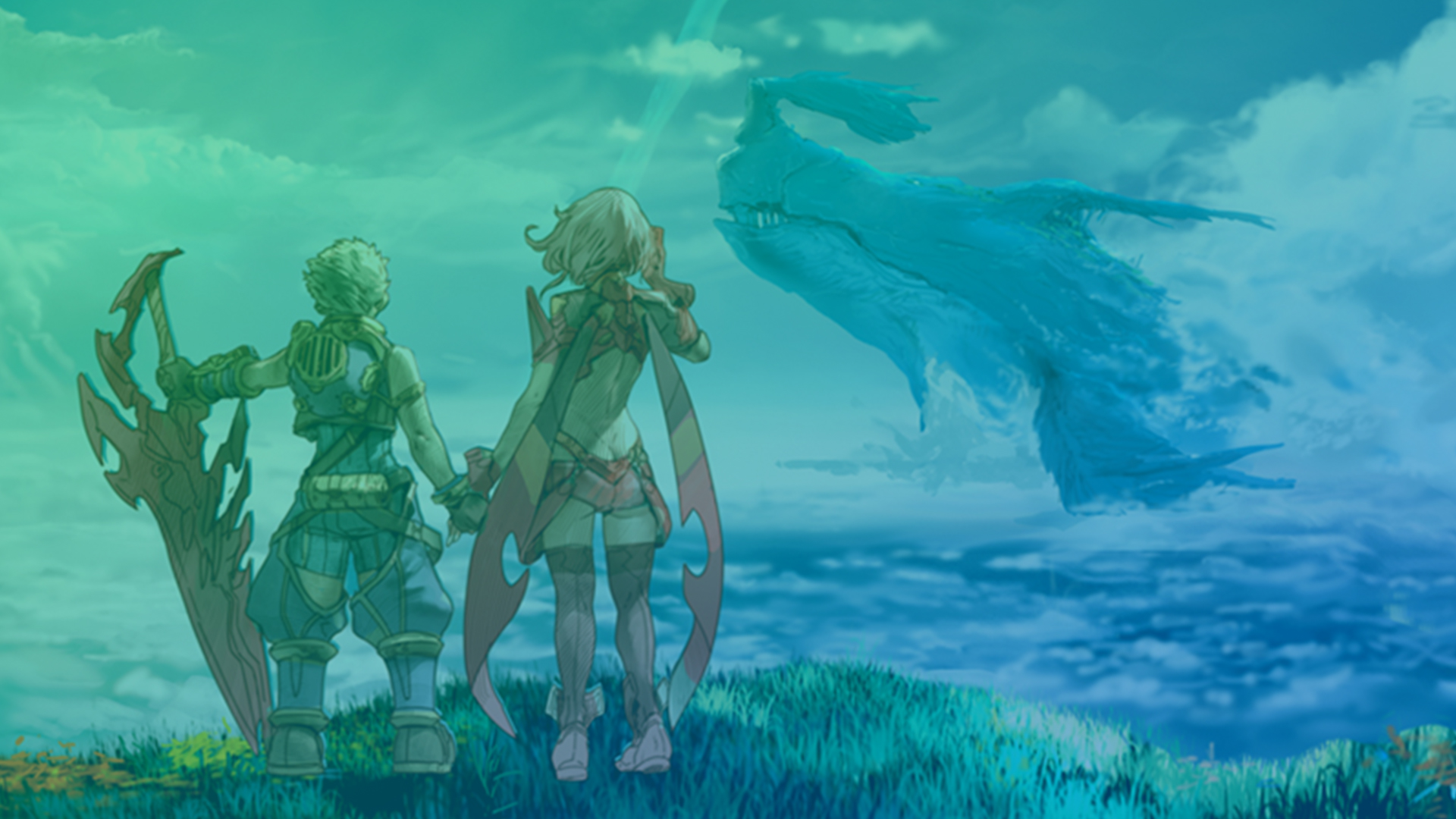 Monolith Soft updated its website with a few pieces of concept art from Xenoblade Chronicles 2. Get a look at the images below.