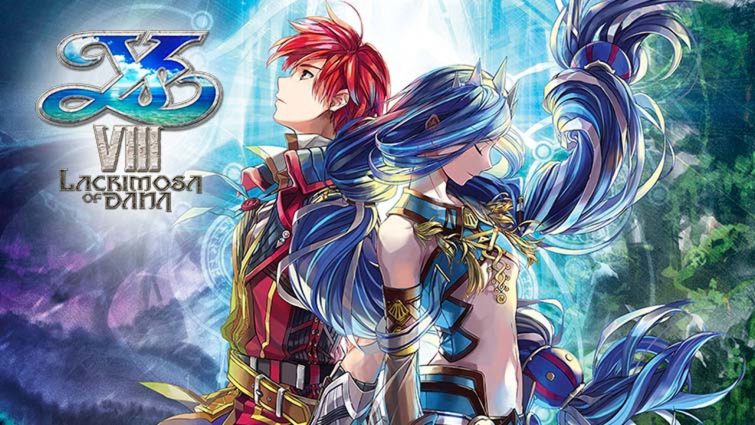 According to Nihon Falcom president Toshihiro Kondo, Ys VIII met sales expectations on Switch in the west. In Japan, though, "the game struggled".
Kondo passed along that bit of news in an interview with Noisy Pixel. When asked if Nihon Falcom would ever consider any exclusive games for Switch, Kondo stated: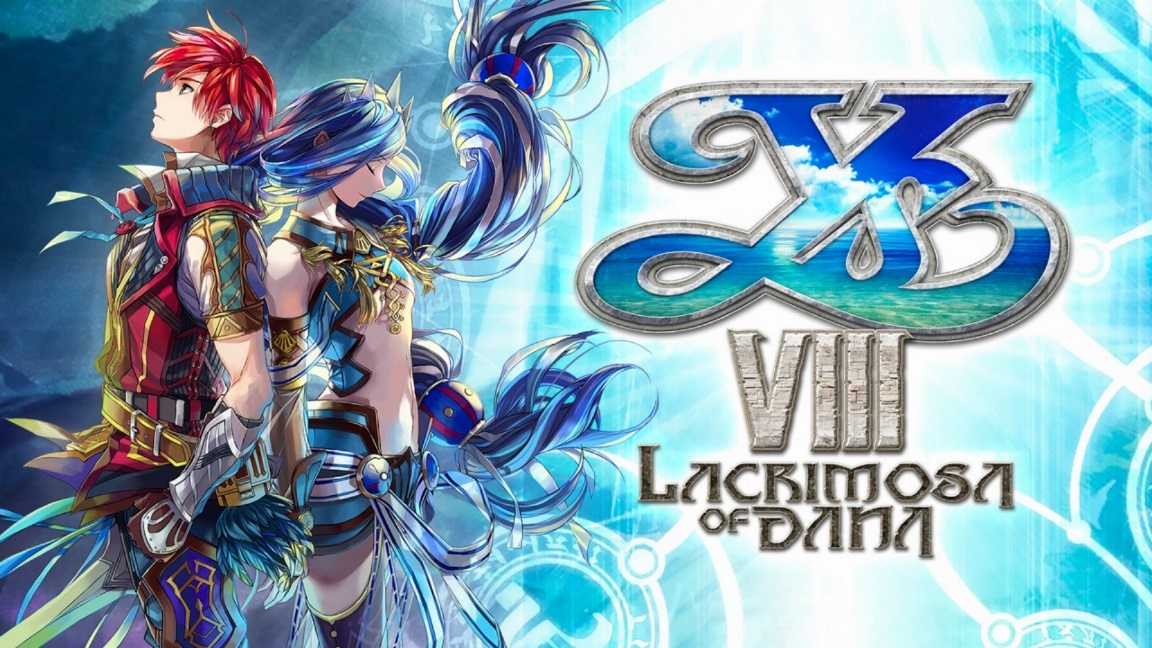 After mostly shying away from Nintendo platforms, Falcom had one of its latest games on Switch with Ys VIII. Nippon Ichi was brought in to help port the action RPG.
In an interview with French site ActuGaming, Falcom president Toshihiro Kondo was asked about the reason for releasing Ys VIII on Switch, the possibility of future support, and even potential interest in having Adol in Super Smash Bros. Ultimate. We've translated those excerpts as follows: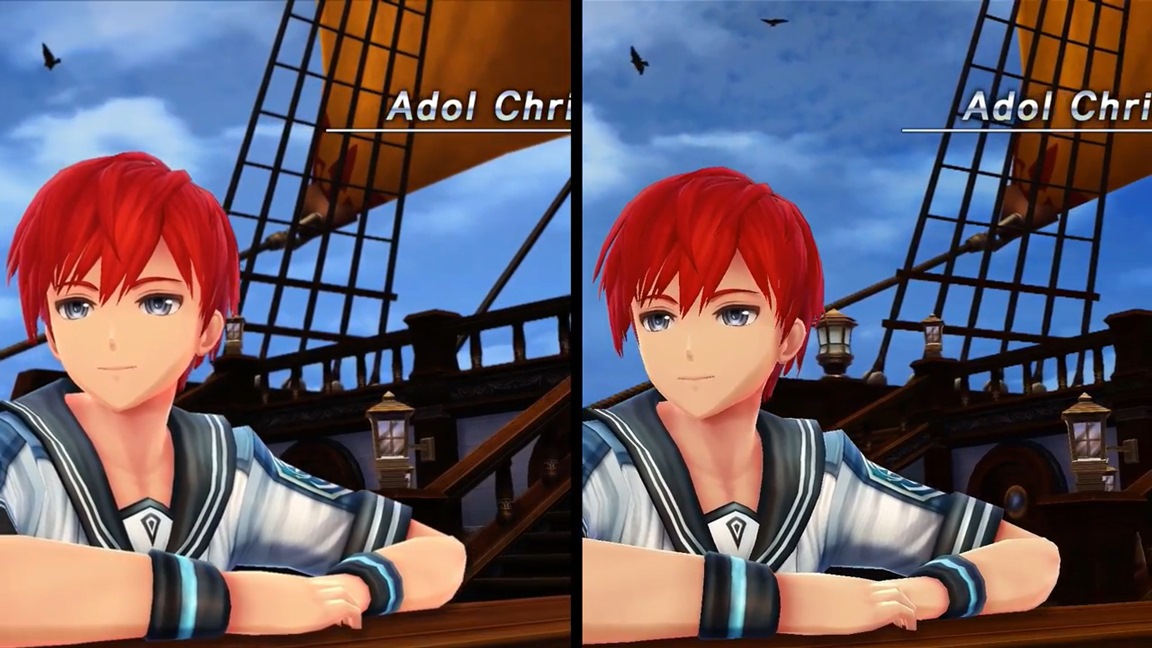 A new comparison video has come in for the Switch and PlayStation 4 versions of Ys VIII. See how the two stack up against each other below.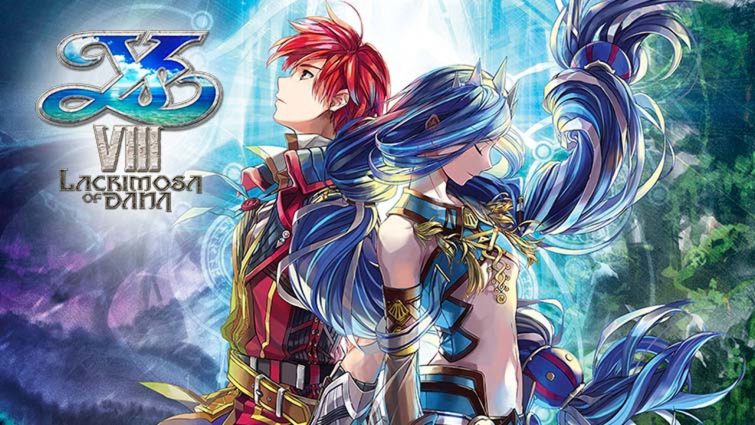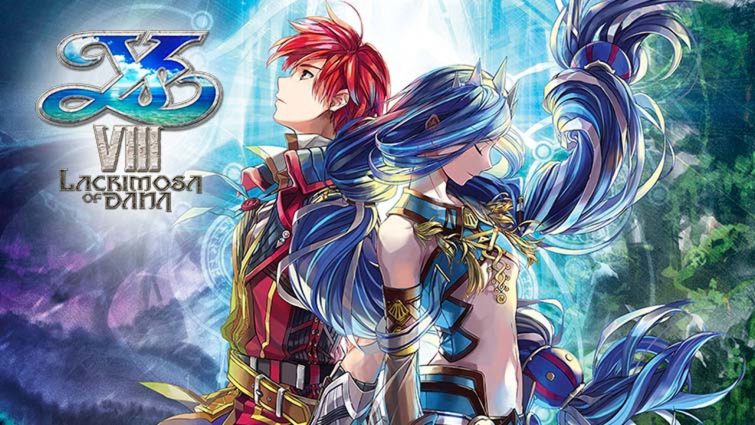 NIS America has revealed new information about the upcoming release of Ys VIII on Switch. Bonus DLC, which was previously exclusive to the PlayStation 4 and PS Vita, will be included regardless of whether you buy the action RPG physically or digitally, with no extra download or purchase necessary.
The items below will be offered to all players: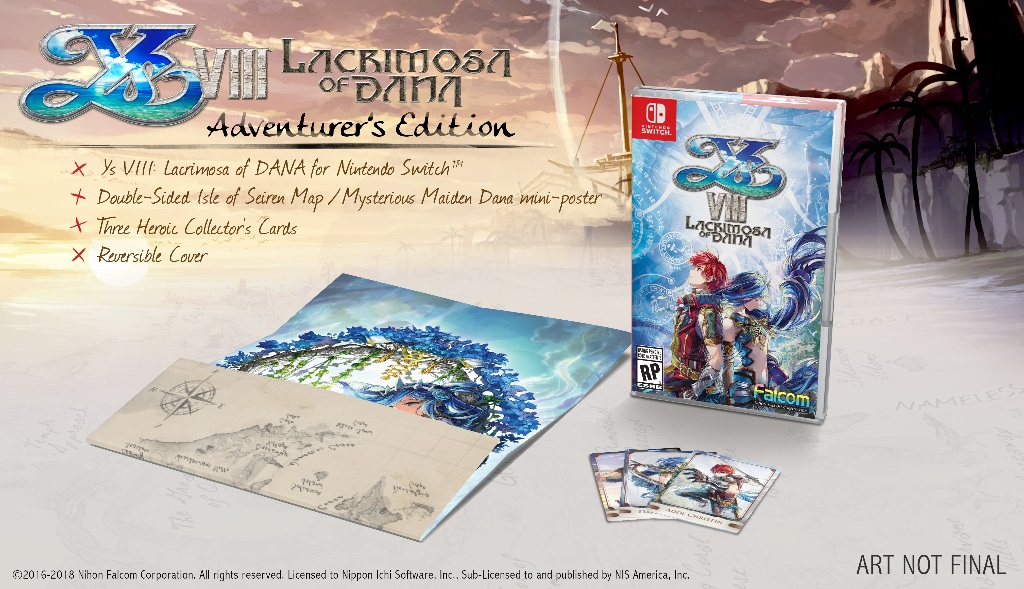 NIS America revealed the western release date for Ys VIII on Switch today. The game is arriving on June 26 in North America and June 29 in Europe.
On Switch, content from both the PS4 and PS Vita versions will be included. Also, he Day One Adventurer's Edition contains a reversible cover, an exclusive foil pack of three character cards featuring Adol, Dana, and Dogi, as well as a double-sided poster featuring Dana and the Map of the Isle of Seiren.
We've included a new trailer for Ys VIII below.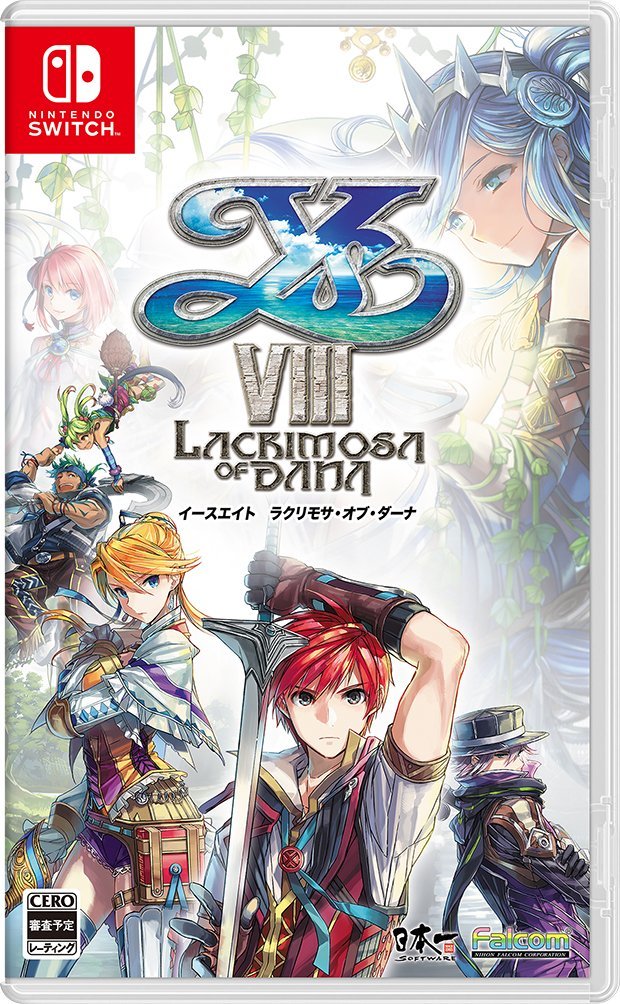 Over on Amazon Japan, the official Japanese boxart for Ys VIII Switch has been posted. You can get a look at the packaging image above.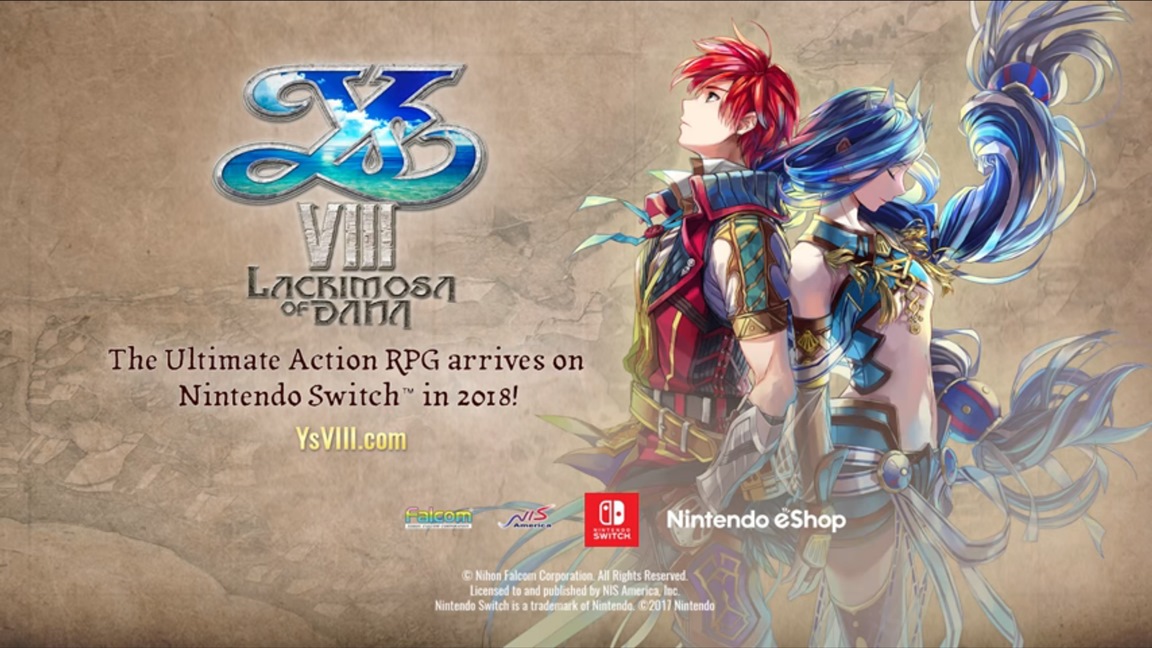 Famitsu shared a few new screenshots from Ys VIII on Switch today. We've gathered the images in the gallery below.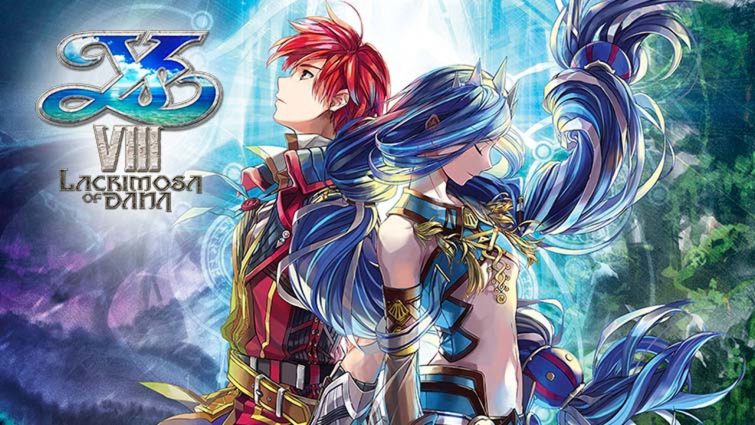 NIS America intends to offer a reversible cover for Ys VIII on Switch, and fans can choose the design. Six different pieces of art are under consideration. You can vote on the one you think looks best here – just be sure to do so by March 18.
Tying in with the fan selection for the reversible cover, NIS America is also holding a contest. You can find more information about that here.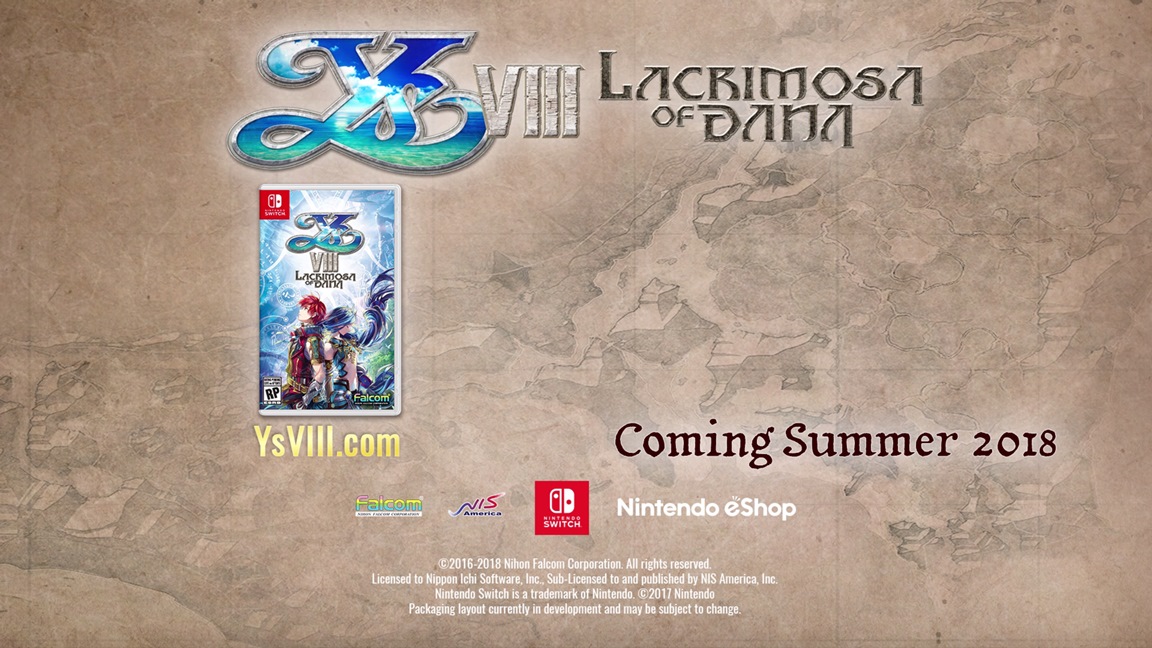 At its press event tonight, NIS America provided an update on Ys VIII for Switch. This version's content is based on the PlayStation 4 version of the game and will feature the Deserted Pirate costumes, the Tropic Swimwear costumes, "Laxia's Eternian Scholar," as well as six other cosmetic DLC. NIS America will share further information about Ys VIII on Switch "at a later date."
Those who purchase Ys VIII on day one will receive three collectible cards and a miniature map that doubles as a poster. NIS America is also planning a contest in which fans can choose the reversible cover.
We have a new trailer for Ys VIII below, along with an overview for the action RPG.