Tangledeep launches January 31 on Switch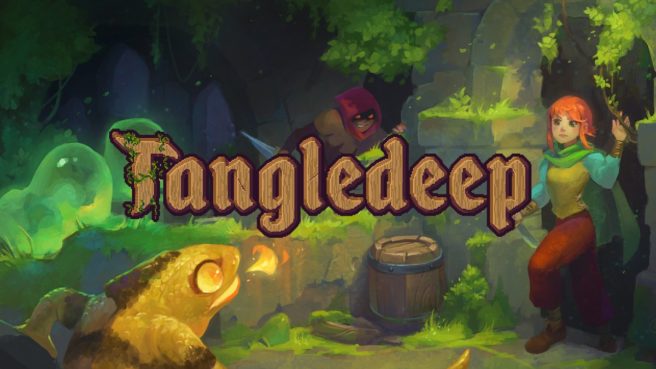 Tangledeep didn't end up making its originally scheduled Q2 2018 release window on Switch, but we do have an actual release date finally. Impact Gameworks announced today that the dungeon crawler is due out on January 31.
Here's an overview for Tangledeep plus a trailer:
Tangledeep is a dungeon-crawling tribute to the golden age of RPGs, inspired by the lively visuals and music of such classic games as Secret of Mana and Chrono Trigger. Its strategic, turn-based gameplay combines the accessibility and polish of these games, and draws from a rich history of roguelikes from NetHack to Shiren the Wanderer and even modern dungeon crawlers like Diablo. Players can approach the titular, ever-changing labyrinth in a myriad of ways, using the game's robust character job system and huge assortment of equipment to create a unique experience with each playthrough.

The Tangledeep soundtrack is also highly notable, featuring two styles: an authentic, retro SNES version, and a modern version with beautiful orchestration and live-recorded instrumentalists. Largely including music written by Andrew "zircon" Aversa (the game's programmer and designer), the Tangledeep soundtrack will also feature guest contributions by legendary composers such as Hiroki Kikuta of Secret of Mana and Seiken Densetsu 3 fame, Grant Kirkhope, composer for games like GoldenEye 007 and Banjo-Kazooie, and Norihiko Hibino, who has worked on such series as Metal Gear Solid, Yakuza, and Bayonetta.

A deluxe edition of Tangledeep, including the game's soundtrack will also be made available on Steam at launch.

Key Features
– Experience finely-tuned, procedurally-generated and handcrafted gameplay as you fight challenging monsters, complete quests, and collect rare items
– Master deep, tactical turn-based combat across 12 unique job classes with over 100 skills
– Choose between three game modes – including Adventure Mode, which removes the pain of permadeath
– Share progress between characters by using the banking system, planting magic trees, or capturing and raising monsters in the Monster Corral
– Venture into Item Dreams, randomized mini-dungeons where anything goes
– Relax to a beautiful soundtrack composed by award-winning composer Andrew Aversa – joined by industry legends Hiroki Kikuta, Grant Kirkhope, and Norihiko Hibino
– Play with virtually any controller and remap any control, use old-school keyboard-only support, or play using just the mouse
Tangledeep will be distributed on Switch as a digital download.
Leave a Reply