Terraria – digital Wii U release and day one update, 3DS patch news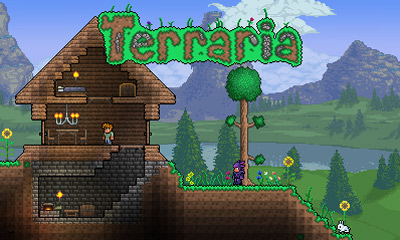 505 Games posted an update on the official Terraria forums about the upcoming Wii U release as well as the already-released 3DS edition.
On Wii U, as we already know, the disc version is planned for June 28 in North America and June 26 in Europe. It'll apparently be up on the eShop June 16 – a week later than was has been shown on the European store. There will be a day one patch that comes in at about 50MB.
505 Games also had this to say about having Wii U in line with the other console versions:
At launch, the Wii U version will be *slightly* behind the other console versions (it doesn't have all of the content that's added in the June patch on the other platforms) but we plan to issue a 'catch-up' patch in due course.
Moving on to 3DS, there's some news about the Frost Moon update. This had already launched in Europe, but was pulled from North America before going live due to "a nasty multiplayer bug". Version 1.03 has now been submitted in both regions, which will have the Frost Moon update and bug fix. It's heading to Europe on June 10, with North America to follow "soon after".
Wondering what's new with the latest Terraria 3DS update? Check out this post.
Leave a Reply