Tetris 99 4th Maximus Cup announced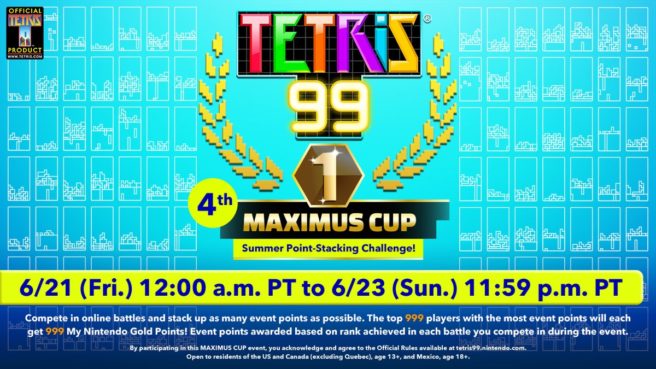 Nintendo has announced a new Maximus Cup for Tetris 99. The fourth event goes live on June 21 at 12 AM PT / 3 AM ET.
Here's what players can expect:
The Tetris 99 4th Maximus Cup arrives on June 21st! Earn event points by playing matches during the event, where placing higher in a match will award you more points. After the event, the top 999 players with the most event points will be notified, and will each receive 999 My Nintendo Gold Points.
The Tetris 99 4th Tetris 99 will last until June 23 at 11:59 PM PT / June 24 at 2:59 AM ET.
Leave a Reply