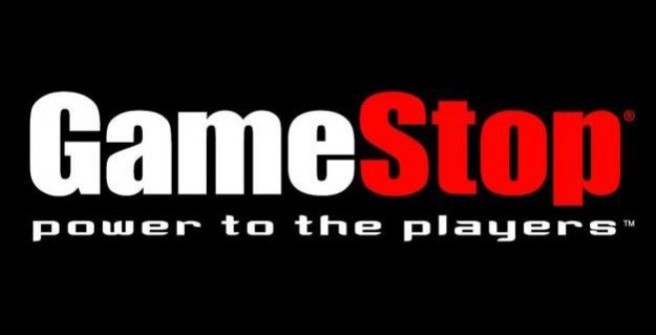 This week's GameStop ad has gone live. Truth be told, it's a rather poor week. Injustice: Gods Among Us is "on sale" for $40, and you can also receive a plushie by purchasing Hometown Story or the Harvest Moon 3DS games. That's about all!
Here's the ad in full: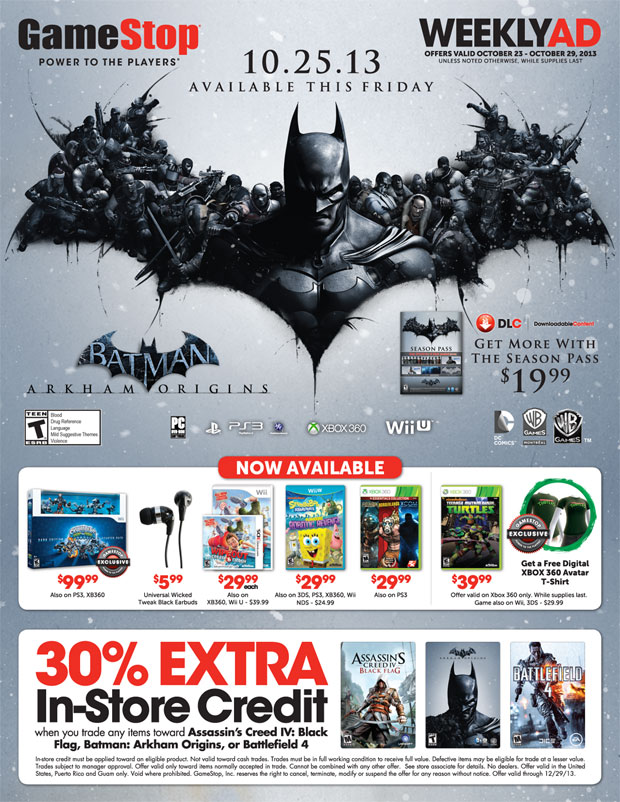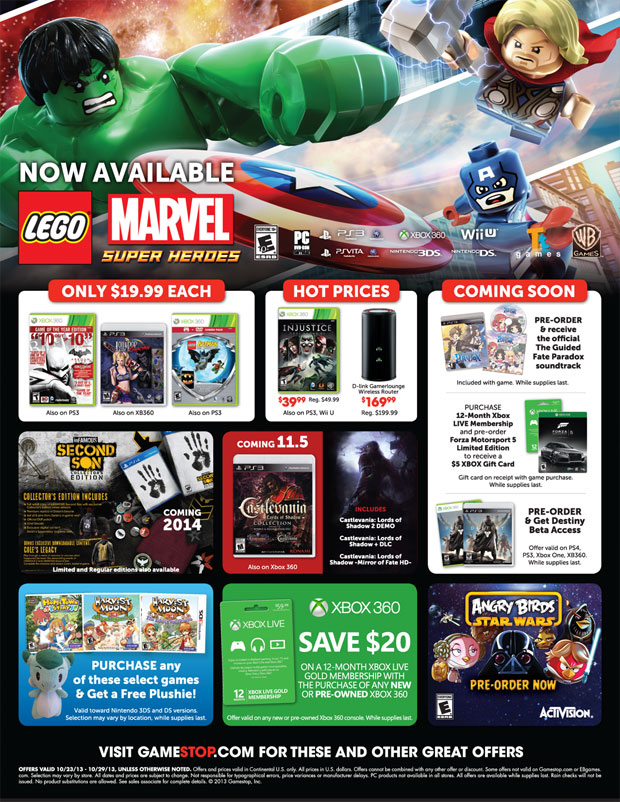 This month's EDGE review scores are as follows:
Beyond: Two Souls – 5
Card Hunter – 8
Pokemon X/Y – 8
Rain – 5
Sonic Lost World – 4
Wii Party U – 5
Sokobond – 9
Ookibloks – 8
Where's my Water 2 – 4
Thanks to joclo for the tip.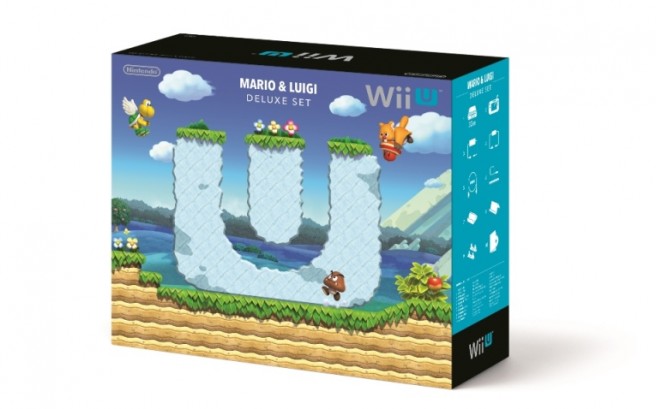 Nintendo has officially confirmed the New Super Mario Bros. U and New Super Luigi U Wii U Deluxe Set bundle following a leak from a Target ad yesterday.
The package will contain both Wii U games for $299.99. Consumers can purchase the bundle starting on November 1. This will replace the older Nintendo Land bundle made available for the Wii U's launch, Nintendo has confirmed.
In other news, Nintendo has announced a new price for Nintendo Land: $29.99. The price drop also takes effect on November 1.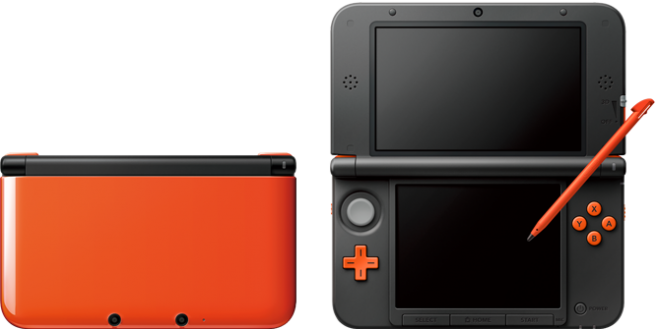 Nintendo has just revealed a pair of 3DS XL Limited Packs for Japan. Consumers will have two color variations to choose from: Orange X Black and Turquoise X Black.
Each is priced at 19,900 yen. The two systems will launch in Japan on November 28.
One new game has been confirmed for the Japanese 3DS Virtual Console. Hanjuku Hero (Famicom) will be out on October 30. Pricing is set at 500 yen.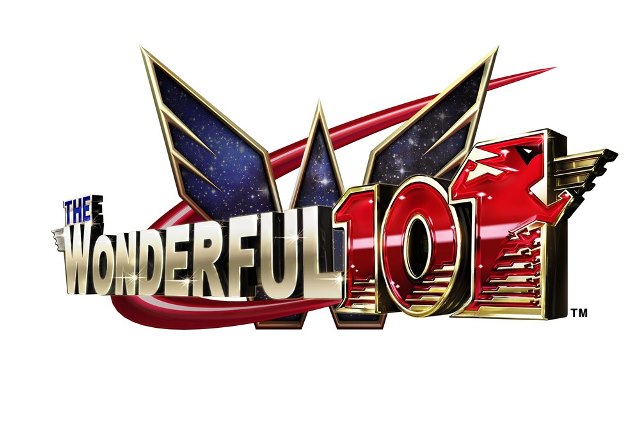 Nintendo and Platinum Games have published an update for The Wonderful 101 in Japan. The patch corrects an issues pertaining to Wonderful Figure No. 24, and addresses a few general issues as well.
After applying the update, your game will reflect version 1.1.0. This is shown on the game's start screen.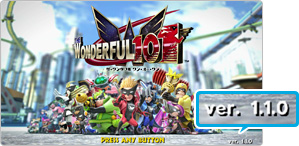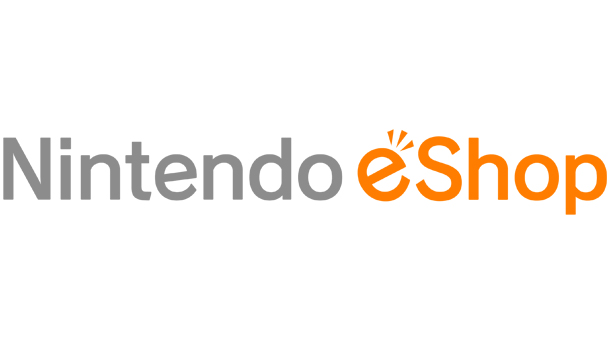 Two new Virtual Console games are on track for the Japanese Wii U eShop next week. Tennis and Uncharted Waters: New Horizons II will be out on October 30. Pricing is set at 500 yen and 800 yen respectively.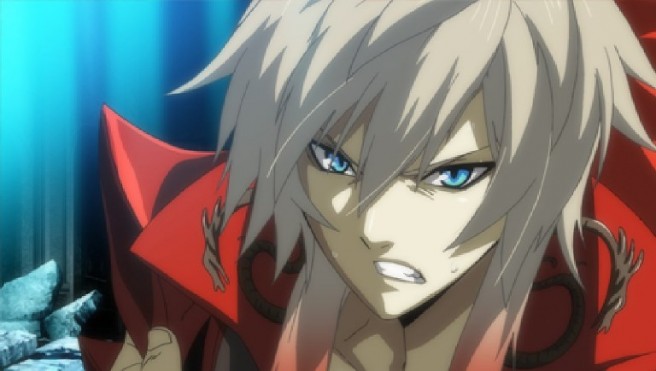 XSEED has lowered the price of Unchained Blades. Starting today, the game can be purchased from the 3DS eShop for only $19.99. Unchained Blades originally costed $29.99.
A tweet from XSEED confirms the new price:
Unchained Blades (PSP & 3DS), Sumioni: Demon Arts (Vita), Way of the Samurai 4 and Wizardry: Labyrinth of Lost Souls (PS3) prices slashed!

— XSEED Games (@XSEEDGames) October 23, 2013