The House of the Dead: Remake details controls, options and features, more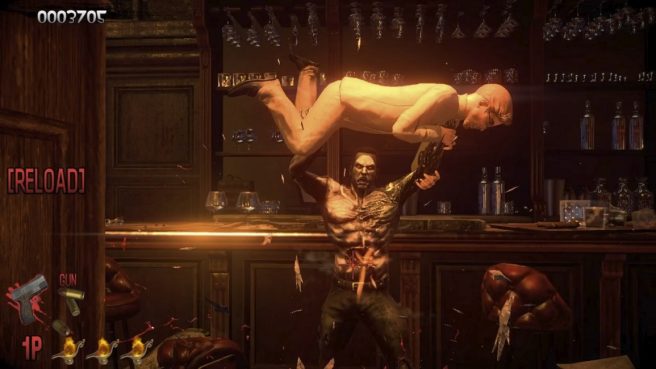 The House of the Dead: Remake is just a few days away now, and Forever Entertainment has provided a bunch of information about the game. An official FAQ we've received goes over various aspects such as controls, options and features, and lots more.
The full rundown is below:
How much HOTD Remake costs?

$24.99 / €24.99

How will the controls work in HOTD Remake?

You may use both analog + buttons and gyro aiming. Combined controls are also available. Gyro works for a pair of Joy-Cons (+ grip) as well as with a single Joy-Con. Pro Controller works too. If you only own a Nintendo Switch Lite you will be able to use standard controls without gryo.

The game has numerous options for the gyro, such as – reset, aim assist (available for analog as well), sensitivity, revert X/Y axis, control mode.

Is there original OST/VO included in the HOTD Remake?

Remake has a new OST and VA inspired by the original game. VO is available in English (subtitled in 9 languages).

Will HOTD Remake be available on other platforms and in VR?

Only Nintendo Switch release is confirmed.

What options and features will be available in HOTD Remake?

– local co-op (2 players)
– achievements
– cheat codes
– gallery with monsters (including 3D model, name, description, and a weak point)
– horde mode (up to x15 more monsters)
– story mode
– gyro controls
– analog + buttons controls
– different scoring options (classic, modern)
– difficulty modes (easy, normal, hard, arcade)
– armory (unlockable weapons)
– enemies and paths from the original game
– multiple endings (3 endings from the original game)
– performance mode (more FPS)
– leaderboards with statistics (including IGT)
– different colors to choose for P1 and P2
– Hide UI / UI scaling
– photo mode

After release:
– "cowboy mode" (one player can use two weapons while dual-wielding joy-cons)

How health/scoring system work in HOTD Remake?

Score modes:
– classic: scoring mode based on the classic arcade version of the game
– modern: a new scoring system made for the Remake, includes numerous points multipliers

Multiplayer modes:
– cooperative: only one score for both players, only 10 credits
– competitive: both players earn points separately, each has 10 credits

Health:
– 1 point: normal difficulty: bosses and enemies with weapons; hard and arcade difficulty: every hit
– 0.5 point: easy difficulty: every hit; normal difficulty: enemies without weapons
– first aid kits: can be found in destroyable environment details, are given by rescued scientists, and are rewarded on the stage end screen for saved scientists. Each first aid kit adds 1 point of health.
– max health: you start with 3 points of health, you can have max 5 points at the time

Will there be a light gun controller or a gun peripheral?

The game is designed to play with Joy-Cons and their gyro: point at the screen and shoot! Only Joy-Cons and Pro Controller were tested to be compatible with the game.

Is the continue system still the same?

You start with 10 continues, if you run out of credits you may use 5000 points to buy a new continue when you die. If you don't use a continue within 10 seconds or you have less than 5000 points the game ends.

Will the game feature the "Shoot outside of the screen!" sound?

No, the game however has a brand new recorded "RELOAD!" sound!
The House of the Dead: Remake launches digitally for Switch on April 7, 2022. We have news about a physical version coming later here.
Leave a Reply