The Legend of Zelda and Pikmin Headline Entertaining New Shows for Nintendo Video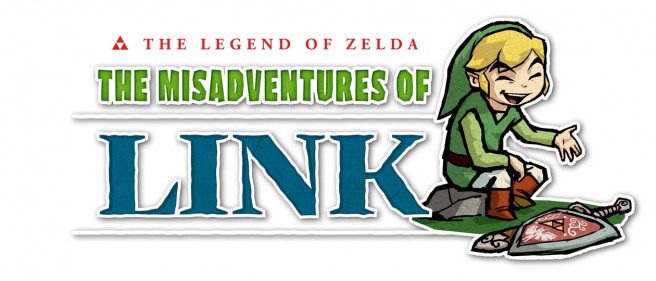 Nintendo has announced five new series for Nintendo Video, set to debut as new shows for the app's fall lineup. Starting November 1, 3DS users can view shorts relating to The Legend of Zelda: The Wind Waker HD and Pikmin 3.
Here's the full lineup:

The Legend of Zelda: The Misadventures of Link: This original series of comedic shorts shows Link, the series' star, in a new and hysterical light. His surroundings will be familiar to fans of the series, since the shorts are based on The Legend of Zelda: The Wind Waker HD game for the Wii U console.
Pikmin Nature Documentaries: These "nature documentaries" explore the wonderful world of the tiny Pikmin. The animations, highlighted by dramatic voiceover work, are a tongue-in-cheek take on safari nature shows.
Bravest Warriors: The latest hit show created by Pendleton Ward, the mind behind Adventure Time, follows four teenage heroes-for-hire as they warp through galaxies to save adorable aliens and their worlds using the power of their emotions. The series is produced by Frederator Studios and launched on the Cartoon Hangover channel on YouTube. New episodes of Bravest Warriors will appear every Friday on Nintendo Video.
Wildheart Riukiu: This new series of 3D shorts comes from the creator of Meat or Die, which has already amassed more than 5 million views on Nintendo Video.Wildheart Riukiu incorporates charming 16-bit graphics with some not-so-charming, but hilarious, characters. Think ninja puppets.
Bee and PuppyCat: A Cartoon Hangover Shorts fan favorite, this two-part series by Natasha Allegri follows Bee, an out-of-work 20-something who has a life-changing collision with a mysterious creature she names PuppyCat.
Nintendo of America senior director of Business Development Tony Elison said of today's news:
"This latest set of great new shows for Nintendo Video gives fans a unique way to enjoy two of their favorite Nintendo franchises, in addition to hand-picked series from some of the most imaginative and successful creators in the world of animation."
Fred Siebert, founder and executive producer of Frederator Studios, producer of the new Bravest Warriors series, added:
"Cartoon Hangover is honored to be part of Nintendo's entry into the new golden age of TV innovation."
Source: Nintendo PR
Leave a Reply