The Sealed Ampoule heading to Switch in February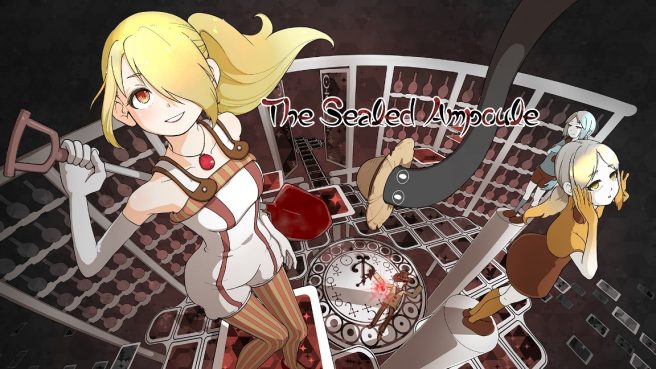 Publisher Playism and developer Cavyhouse today announced that The Sealed Ampoule, "a dungeon agriculturalization rogue-lite clicker game", is on the way to Switch. It will launch on February 3.
Cavyhouse was also behind The Midnight Sanctuary, which hit Switch in 2018. This new title takes place in the world of Forget Me Not: My Organic Garden – a title that came from the studio in 2015 – with it being set ten years before and has players controlling the master alchemist from that game.
Here's an overview of the story in The Sealed Ampoule:
One day, Irene, a new alchemist, found a cheap used dungeon at the alchemist's mail-order store, Mercuri. Irene wanted to move past the grief of losing her mother and decided to make a store of her own. In order to earn enough money to open the store, she decided to buy the dungeon to harvest resources.

But cheap property tends to be full of surprises…
When she dove into the dungeon to collect items for alchemy, she found that wild enemies were everywhere.

Irene has no choice but to go deeper into the dungeon while getting rid of the enemies, but there, she finds a pair of doll-like twins and the corpse of a strange man.

The twins were waiting for her. The "Accidental Dungeon Murder Case" begins…
When it comes to gameplay, The Sealed Ampoule features procedurally generated maps. Ultimately, players need to master dungeon exploration by collecting items on each floor of the dungeon and transforming it so that it's advantageous to them.
The game system lets Irene move in eight directions. Each time she moves, enemies can move once as well. Additionally, there are over 100 skills that can be learned such as attribute enhancement and useful item manipulation, though they can only be built by using a requisite amount of resources farmed in the dungeon.
Here's some information about agriculturalizing dungeon floors in order to farm them:
Dungeons have a "farm level" that increases the number of items you can get, and a "magic level" that increases the number of Magic spaces in the level. These can be leveled up by collecting the required number of items available in the dungeon. Once you have reached the maximum level, you can "farm" the area.

The "farmed" floors are not only full of items, but also free of enemies, making it a paradise that is convenient for the player to farm wanted resources.
It's also worth noting that the game's protagonist is voiced by Shizuka Ito, who previously was involved as Sailor Venus in Sailor Moon Crystal.
We have a trailer for The Sealed Ampoule below.
The Sealed Ampoule will cost $19.99 on the Switch eShop. Pre-orders begin today with a 10 percent discount.
You can access the game's official website here.
Source: Playism PR
Leave a Reply