The Way Remastered dev warns players about a game-breaking bug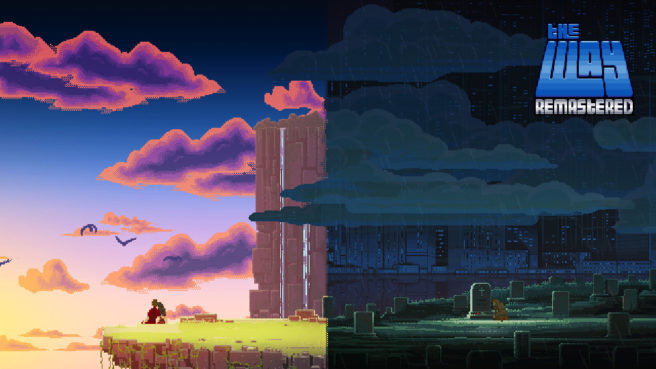 The Way Remastered is available for Switch tomorrow. But before you jump in, you should be aware of a game-breaking bug that can occur during the second boss fight.
Developer SONKA has already submitted a fix to Nintendo. If you want to ensure that you avoid the bug in the meantime, however, follow the steps below.
Preparations:

the game crashes after second chase, when you have to figure out how to kill the boss,
because data saving occurs during closing the game – if you didn't do it previously – you will lose your save,
to ensure that you don't lose your save, close the game during second chase sequence to save the game

Killing the boss (see image below):

you have to kill the boss within 2 minutes 30 seconds, otherwise the game will crash
(1) collect the sphere in the center of arena, cutscene will play,
(2) go to terminal on upper left and use sphere (ZR)
(arrows) use ladder to go underground via newly opened shaft,
(3 – 4) watch out for the enemy's paws, use sphere on underground consoles on far-left and far-right,
(5) go back up, use sphere on upper-left terminal to close the shaft, then (6) on upper-middle terminal to pour water, finally: (7) use upper-right terminal to open electricity circuit and kill the boss
congratulations, you evaded a game crash!

Here's an image explaining how to evade the bug: http://sonkagames.com/press/not_dog.jpg
Source 1: SONKA PR, Source 2
Leave a Reply