Tiny Barbarian DX boxart designed by Susumu Matsushita, retail copies to include full-color instruction manual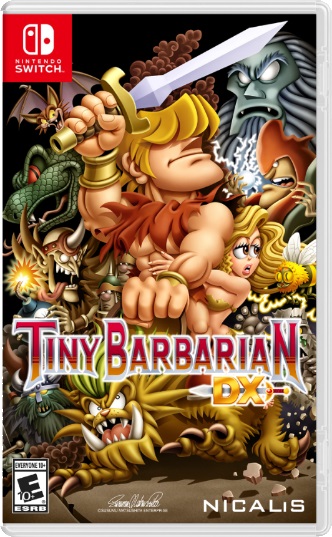 Nicalis unveiled the boxart for Tiny Barbarian DX today. It's made by artist and character designer Susumu Matsushita, who created cover art for hundreds of Famitsu issues. He's also the creator of the Japanese magazine's mascot Necky the Fox, who appeared as a playable character in Super Mario Maker as a downloadable costume. Matsushita previously worked on the packaging for games such as Motor Toon Grand Prix, Maximo, and Adventure Island.
Nicalis also announced today that at retail, Tiny Barbarian DX will come with a full-color instruction manual that includes a featurette on the making of the boxart. It covers "Matsushita's creative process, details his preferred art supplies, shows photos of him working at his drawing table and even identifies the 1960s rock instrumental that he listened to while he created the cover".
Tiny Barbarian DX is due out in Q4 2017. Pricing will be set at $29.99.
Source: Nicalis PR
Leave a Reply