Tiny Troopers: Global Ops gameplay reveal trailer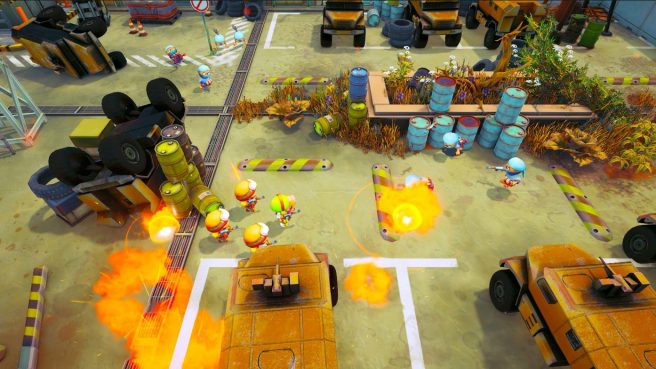 Publisher Wired Productions and developer Epiphany Games today issued a gameplay reveal trailer for Tiny Troopers: Global Ops. The project was first announced in early 2021, though this is our first proper look.
Here's some information about the game:
Tiny Troopers: Global Ops celebrates the return of the multi-million selling Tiny Troopers franchise, an arcade twin-stick shooter in which you lead an elite squad of battle hardened specialists on missions to take down hordes of enemies from all corners of the world! The Troopers' are given their biggest ops ever and now in the new demo, as well as at launch, they will call on PC, PlayStation, Xbox and Nintendo Switch players alike to come together in the name of fast-paced action-packed cross-play fun.

Tiny Troopers: Global Ops features the explosive bite-sized action fans of the franchise have come to enjoy, but this time there's a host of new features and an epic campaign with over 50 missions set in all corners of the globe. Battle the toughest enemies with a lethal arsenal of weapons including machine guns, flamethrowers and rocket launchers, or mount-up in vehicular combat. You can take on the challenge alone, or team up in couch or online co-op with friends on any available format to take on the Tiny Troopers: Global Ops world leaderboards.
"At Wired Productions we love Tiny Troopers so much that we took over the IP and embarked on developing a complete reboot of this twin stick shooter," said Leo Zullo, managing director at Wired Productions. "We have long term plans for these bite sized soldiers, and this is just the first mission. We can't wait to see players come together, playing on different systems yet sharing the experience."
Watch the Tiny Troopers: Global Ops gameplay reveal trailer below.
Tiny Troopers: Global Ops is in development for Switch, but a release date hasn't been provided.
Leave a Reply