Top 20 best-selling games in the UK for 2017, complete with actual figures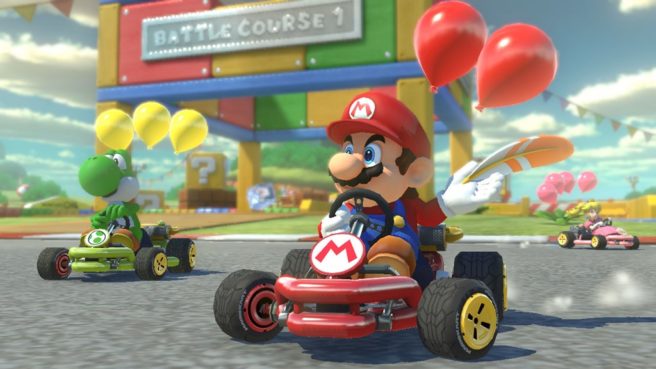 A new round of data is in from the UK that shows the top 20 best-selling games for 2017.
Before getting into the actual chart, we'll point out a couple of things. First, thanks to Switch, video game pricing rose last year by 2.5% to £33.47. Additionally, 16% of all boxed games were sold on Nintendo platforms.
We have the full chart below. Note that unlike most companies, digital sales for Nintendo titles are not included in the total.
| Position | Video Game | Sales | Publisher |
| --- | --- | --- | --- |
| 1 | FIFA 18 | 2,696,721 | EA |
| 2 | Call of Duty: WWII | 2,442,416 | Activision |
| 3 | Grand Theft Auto V | 1,080,022 | Take-Two |
| 4 | Assassin's Creed Origins | 679,965 | Ubisoft |
| 5 | Destiny 2 | 673,551 | Activision |
| 6 | Star Wars Battlefront II | 658,814 | EA |
| 7 | Crash Bandicoot: N.Sane Trilogy | 651,354 | Activision |
| 8 | Tom Clancy's Ghost Recon: Wildlands | 574,889 | Ubisoft |
| 9 | Gran Turismo Sport | 484,933 | Sony |
| 10 | Horizon Zero Dawn | 456,374 | Sony |
| 11 | FIFA 17 | 425,778 | EA |
| 12 | Forza Horizon 3 | 400,118 | Microsoft |
| 13 | Call of Duty: Infinite Warfare | 381,478 | Activision |
| 14 | Resident Evil 7 | 354,247 | Capcom |
| 15 | Mario Kart 8: Deluxe | 341,531 | Nintendo |
| 16 | Super Mario Odyssey | 339,719 | Nintendo |
| 17 | LEGO Worlds | 336,676 | Warner Bros |
| 18 | Legend of Zelda: Breath of the Wild | 329,013 | Nintendo |
| 19 | Forza Motorsport 7 | 267,981 | Microsoft |
| 20 | Fallout 4 | 223,557 | Bethesda |
Leave a Reply