Touch Detective: Funghi's Big Breed coming to Switch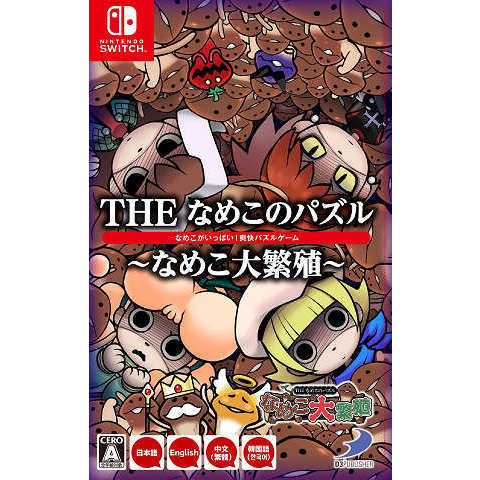 Touch Detective: Funghi's Big Breed is coming to Switch, a listing from retailer 7net reveals. It will be released in Japan on December 20.
Previously released on 3DS, Touch Detective: Funghi's Big Breed will be published by D3 Publisher. We have a more in-depth overview plus screenshots below.
The popular 3DS title "Nameko Daihanshoku" is appearing on the Nintendo Switch!

You can now play this amusing puzzle game on the big screen. Line up three of the same Funghi blocks to get rid of them – the more blocks you clear from the board, the more Funghi will appear on the log in the background for harvesting!

– Getting a high score hinges on your technique!
Don't just try to clear blocks from the board; try creating chains, too. Placing four or more blocks in a row together will result in a "Line Harvest," and placing four blocks together in a square will result in a "Clump Harvest." Utilize these techniques to aim for a high score!

– Challenge Cromwell's Detective Exam!
Mackenzie's caretaker Cromwell has prepared a "Detective Exam" to estimate her "Detective IQ." Try clearing Cromwell's exam to raise your Detective IQ!

– Play alongside friends and family!
2 players can enjoy Funghi's puzzles as well by sharing the Switch's Joy-Cons in a new split-screen mode. Everybody, enjoy this game's puzzles!
Thanks to m_t for the tip and Nico for the translation help.
Leave a Reply