Touhou Sky Arena coming to Switch in Japan in November / December, Touhou Genso Wanderer: Lotus Labyrinth on April 25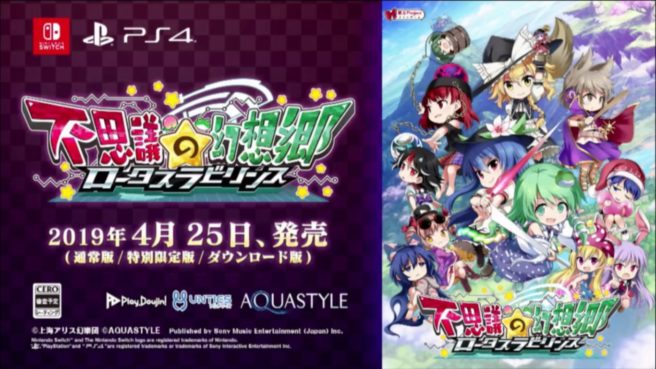 During a live stream on Niconico today, updates were provided on a pair of Touhou titles.
First up, Touhou Sky Arena: Matsuri Climax is coming to Switch either in November or December in Japan. The game is actually seeing a delay as it was previously planned for summer.
Between November and March, Touhou Sky Arena: Matsuri Climax will be getting new DLC characters. These include Toyosatomimi no Miko, Yukari Yakumo, and Yuyuko Saigyouji. A season pass for all three will be offered.
Lastly for Touhou Sky Arena, new battle songs will also be added to the game, including songs from returning artists Butaotome and A-One. New artists C-Clay, Sync.Art'S, and Shinra Banshou also have music in the works.
There's also news today for Touhou Genso Wanderer: Lotus Labyrinth. Unties and Aqua Style announced that it's on track for April 25 in Japan.
Fans will be able to purchase a limited edition, which includes:
– Box with special-illustrated artwork
– Lotus Labyrinth original soundtrack (DVD-ROM)
– Previous Games' Background Music Arrange soundtrack (DVD-ROM)
– Voice drama (DVD-ROM)
– Full-color product art book
– Acrylic character figure
– Downloadable content code: Additional partner "Mikorabbit-chan"
Pre-orders kick off in Japan on October 13, and all versions will include a download code to change the player's costume to a cute outfit.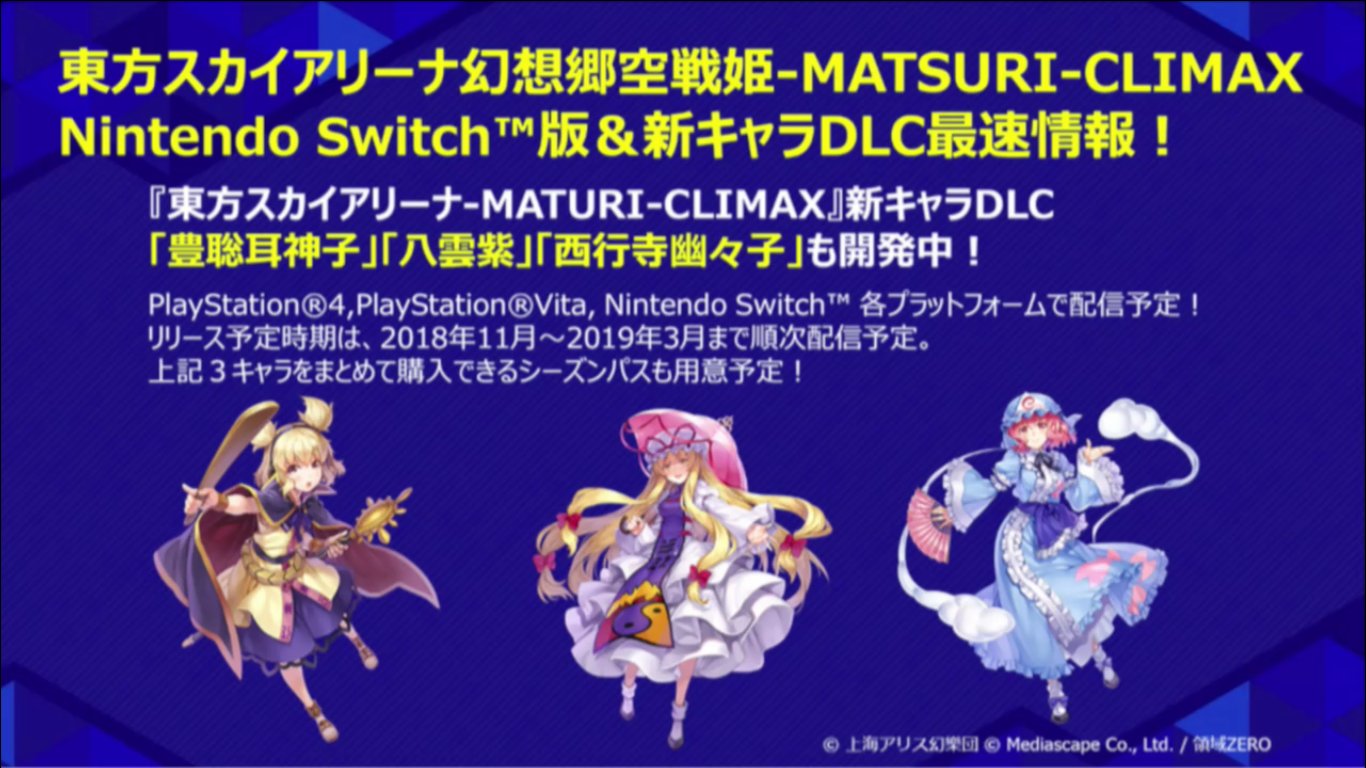 Leave a Reply