Trials Rising new DLC, free demo, and new season available now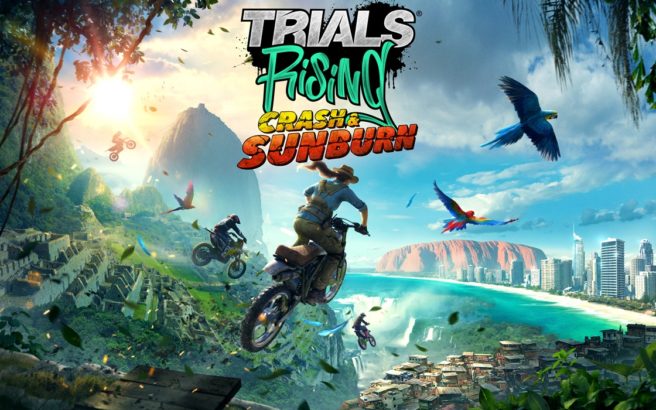 It's a big day for Trials Rising, as Ubisoft has launched the game's second expansion, Crash & Sunburn, along with the new season known as Welcome to the Future. Fans can experience two new track packs, customization items, and a Halloween-themed event.
Here's the rundown for all of the new content:
Trials Rising Crash & Sunburn brings players on a journey below the equator to traverse the Amazon rainforest, admire Inca ruins, go on a safari and discover Antarctica. With 37 new tracks set across South America, Africa, Australia and Antarctica and two new fun bikes, players will also be able to obtain the new Jungle Explorer outfit, perfect for any adventure in the Southern Hemisphere.

Season 3, Welcome to the Future, brings a wealth of new customization items for players' riders and bikes. These new items will be released regularly throughout the season including two new rider outfits, the Cyborg and the Space Suit. The outfits will also be accompanied by two new bikes skins, the Robo skin for the Mantis and the Space Rover skin for the Rhino. In addition to these outfits and skins, Season 3 will also bring three futuristic style headlights and 10 new themed helmet accessories.

Beginning in October, a seasonal event will bring Halloween flair to Trials Rising in the form of spooky customization items available in the gear store or in Halloween event crates. Riders can also seek out the Jack-o'-lanterns hidden across various tracks to unlock an exclusive helmet.
We also have the following trailers:
Trials Rising's Crash & Sunburn is now available for standalone purchase for $12, and is also available as part of the Expansion Pass for $20. Those who have yet to buy the game can give it a shot by trying a brand new demo on the eShop.
Source: Ubisoft PR
Leave a Reply