Turtle Beach confirms largest lineup of Battle Royale ready gaming headsets for Fortnite on Switch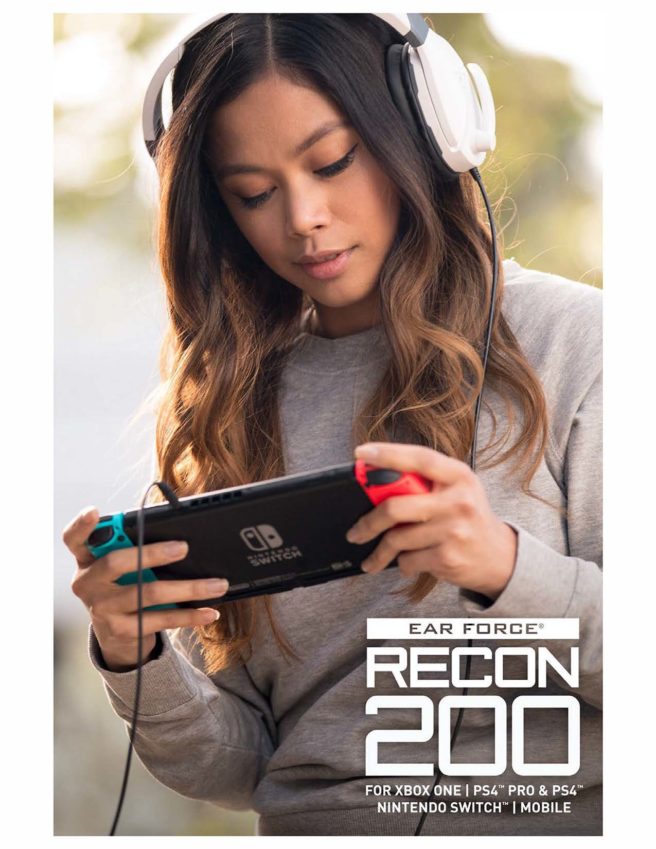 Fortnite is breaking the mold with voice chat on Switch. The game has its own in-game voice chat functionality, meaning you don't need to use the Nintendo Switch Online app in order to communicate with others.
In light of this news, Turtle Beach confirmed today it now offers 25 headsets in its current product lineup (not including prior legacy models) that are fully compatible with Fortnite's in-game chat system on Switch. The company also revealed two new products at E3 last week – the Recon 200 and Stealth 300 – that are both optimally built for Fortnite on Switch as well as other Battle Royale games.
Here's a rundown of both:
With the Recon 200, gamers get a sleek-looking new headset in black or white that delivers powerful amplified audio with enhanced bass. The Recon 200 delivers high-quality game sound and crystal-clear chat through 40mm speakers and a high-sensitivity flip-to-mute mic. Additionally, the Recon 200's metal-reinforced headband and synthetic leather-wrapped memory foam ear cushions provide added durability and unmatched comfort. The Recon 200 has a rechargeable battery that delivers over 12-hours of gaming per charge and features convenient onboard controls for Master Volume and Variable Mic Monitoring. The Recon 200 headsets will be available at retail this fall for a MSRP of $59.95 / £49.99.

Incorporating many key features from this year's top-selling headset in North America, the Stealth 600, the all-new Stealth 300 headsets deliver the quality and features gamers want, including powerful amplified audio delivered through large 50mm speakers and crystal-clear chat via a high-sensitivity flip-to-mute mic. The Stealth 300 headsets also feature a metal-reinforced headband, plus Turtle Beach's unique ProSpecs™ glasses friendly design with memory foam ear cushions, variable mic monitoring, EQ audio presets including bass boost, and a 40-hour rechargeable battery. The Stealth 300 headsets are planned to launch at participating retailers in July 2018 for a MSRP of $79.95 / £69.99.
A complete list of Turtle Beach's current gaming headsets that work with Fortnite on Switch can be found here.
Source: Turtle Beach PR
Leave a Reply