UglyDolls: An Imperfect Adventure heading to Switch in April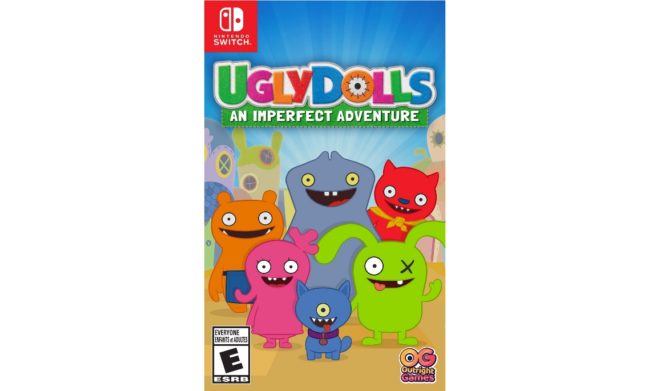 Outright Games, Whitespace Entertainment, and STX Entertainment have announced UglyDolls: An Imperfect Adventure, a new game based on the animated film franchise of the same name. A release is planned for April 26 on Switch.
Outright has shared the following information thus far:
In this brand new UglyDolls adventure, Uglyville is under siege by a troupe of malfunctioning robots who accidently travel to the town from Perfection and are overcome by the odd architecture & quirky angles. Gamers will play as heroes Moxy or Ox as they band together with their UglyDolls friends to send these mayhem-causing robots home.

Key features

– A new authentic adventure – bring fun to Uglyville as the UglyDolls rid their town of Perfection's robots with their trademark style and wacky humour
– Play Together – teamwork makes the dreamwork! Delve into the Uglyverse with friends and family with local multiplayer
– Iconic Characters – Moxy and Ox are joined by friends Wage, Babo, Ice Bat, Lucky Bat, Ugly Dog & more on the quest to save Uglyville
– Solve Puzzles – Collect, use, and craft items to overcome enemies
– Replay again and again with procedurally-generated elements ensure every playthrough is unique & one-of-a-kind
– Fans and newcomers to the brand will be delighted with the bright colourful environments and the compelling storyline in the UglyDolls ugliest adventure to date!
We have the boxart for UglyDolls: An Imperfect Adventure above. View the first screenshots in the gallery below.
Source: Outright Games PR
Leave a Reply